The spicy mustard cranberry relish is a collaboration with Colman's Mustard.
Who doesn't enjoy a little bit of spice with sweet and sour?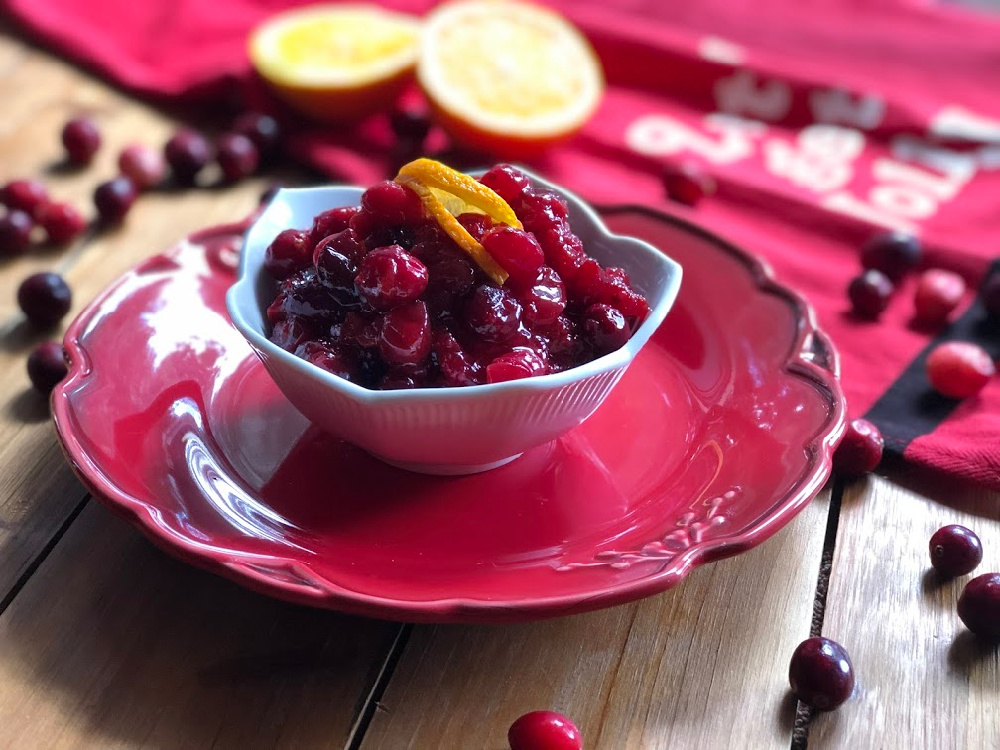 This recipe contains Amazon affiliate links. As an Amazon Associate, we earn from qualifying purchases.
This spicy mustard cranberry relish is the perfect combination of spicy, sweet, and sour. Fresh cranberries are now in season, and the holidays are an ideal excuse to prepare different options of cranberry sauces to pair with turkey meals, add to the holiday cheeseboards, and even baked goods.
The recipe is straightforward and has a few ingredients, such as fresh cranberries, freshly squeezed orange juice, orange zest, sugar, and Colman's mustard.
The mustard adds a pleasant spicy kick, and the salt balances well against the sugar content. Who would have thought that mustard could make such a tasty cranberry relish to enjoy with sweet and savory bites?
We are going beyond the classics preparing spicy mustard cranberry relish.
Every year I like to prepare different cranberry sauces and experiment beyond the traditional dishes. I have used cranberry relish in sandwiches and have made a fresh cranberry tomatillo salsa that goes perfect with tacos and chips.
One of our favorite cranberry applications is red wine and persimmons. I have made a cranberry sauce with blackberries and chipotle too. Enjoy experimenting with new flavors, and cranberries are a tasty fruit to do it.
These are my tips for making the perfect cranberry relish.
Buy fresh cranberries and wash them thoroughly before cooking.
Choose condiments that enhance the cranberry tart flavors, such as cinnamon, cloves, orange, or lemon zest.
Use red wine for depth in flavor and a deep carmine red color.
Use fruit juices for cooking the cranberries. The classic combination is with orange, but apple cider, berries, and or pomegranate make an excellent addition.
Use a little amount of liquid and a higher content of sugar to achieve a marmalade or relish consistency.
If you liked, plumped cranberries cook them at low flame and do not overcook.
Cranberries go well with spicy yellow mustard, chipotle, or habanero.
Are you ready to try this new way of preparing cranberry sauce for the holidays?
You are going to love this spicy cranberry relish with mustard. It is citrusy, sweet, and tart. Lovely spread to use in baking, for spreading on a toast, making sandwiches, enjoying with white meats such as grilled Mahi Mahi, pork, chicken, or turkey.
Colman's mustard has white and brown mustard seeds, it is bold, hot, and exceptionally different. The Colman's mustard has been in the market since 1814 and we love it!
Shop for cooking essentials and Colman's mustard at the Amazon storefront.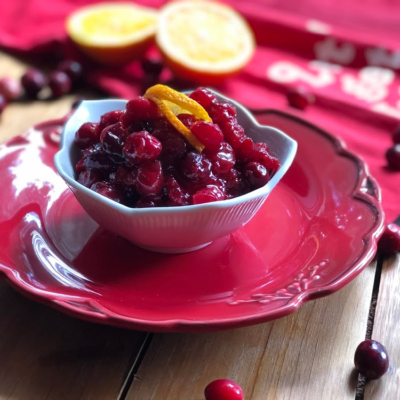 Spicy Mustard Cranberry Relish
Lovely spicy mustard cranberry relish. A five ingredients recipe with fresh cranberries, Colman's mustard, orange juice, orange zest, and sugar.
Equipment
Dutch oven

Measuring Cups

Zester
Ingredients
1

bag

fresh cranberries

12 ounces

1

cup

sugar

1/2

cup

orange juice

2-3 oranges freshly squeezed

1

tablespoon

orange zest

1

tablespoon

spicy mustard

Colman's brand
Instructions
Clean the cranberries with running water and set aside. Juice and zest the oranges too.

In a dutch oven or a thick iron, soup pan add the cranberries and the orange juice.

Then add the mustard, the orange peel, and the sugar.

Mix and cook the ingredients stovetop for 10-15 minutes at medium heat.

The relish will be ready when the cranberries are shiny and plumped.
Video
Nutrition
Serving:
2
cups
Calories:
501
kcal
Carbohydrates:
128
g
Protein:
1
g
Fat:
1
g
Saturated Fat:
1
g
Sodium:
90
mg
Potassium:
269
mg
Fiber:
8
g
Sugar:
112
g
Vitamin A:
226
IU
Vitamin C:
58
mg
Calcium:
20
mg
Iron:
1
mg
Have you tried this recipe? Snap a photo and tag us on Instagram and or Facebook using the handle @adrianasbestrecipes and this hashtag #ABRecipes Happy Eats!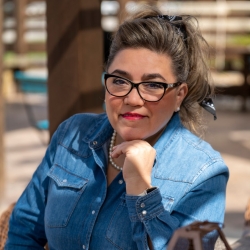 Latest posts by Chef Adriana Martin
(see all)