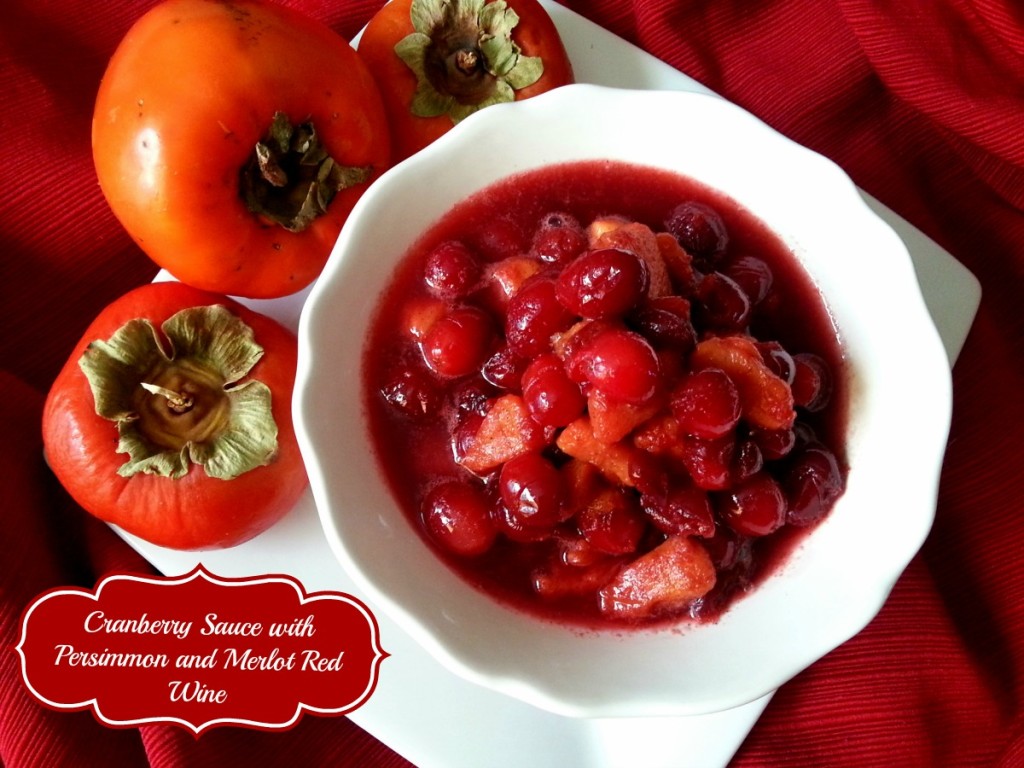 Another tradition for our family Christmas dinner growing up was to pair our oven roasted turkey with canned cranberry sauce since there were no fresh cranberries in Mexico. Sometimes if we didn't find the canned cranberry sauce we would just use homemade strawberry preserves. When I started living in Florida over thirteen years ago I discovered fresh cranberries, so I started experimenting and fixing my own cranberry sauce from scratch. Cranberries pair well with many ingredients but since lately I have a love affair with persimmons I decided to incorporate this sweet fleshy fruit with cranberries and red wine resulting in a luscious Cranberry Sauce with Persimmon that can be eaten anytime with anything,  over ice cream, on cheesecake, on your toast and on your turkey, so let's cook!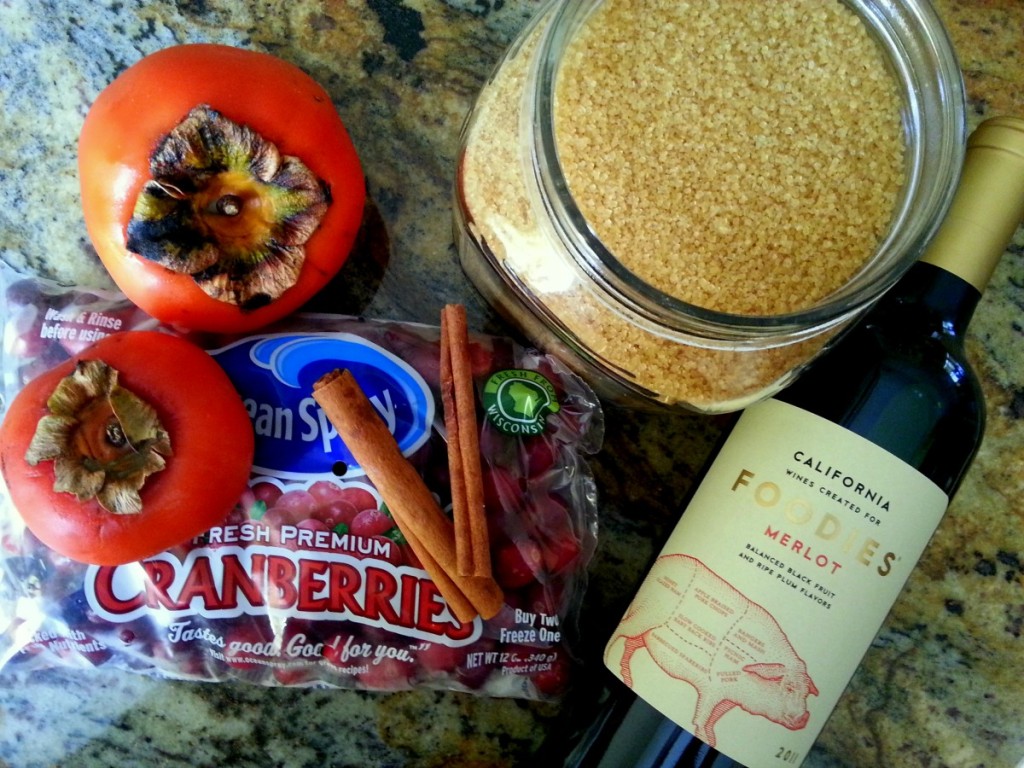 INGREDIENTS
1 package of fresh cranberries (12 ounces)
2 cups of red wine (can be Merlot or Shiraz)
1 cup of sugar on the raw
2 teaspoons of ground cinnamon
1 cinnamon stick
1 teaspoon of fresh lemon peel
2 Fuyu persimmons peeled and cubed
Preparation time: 30 minutes. Makes 4 cups. Cost per cup is less than $2.50 dollars depending on the ingredients cost at your local supermarket. You will need a sauce pan, a spoon, a lemon peeler, measuring spoons and cups, chopping block and a knife.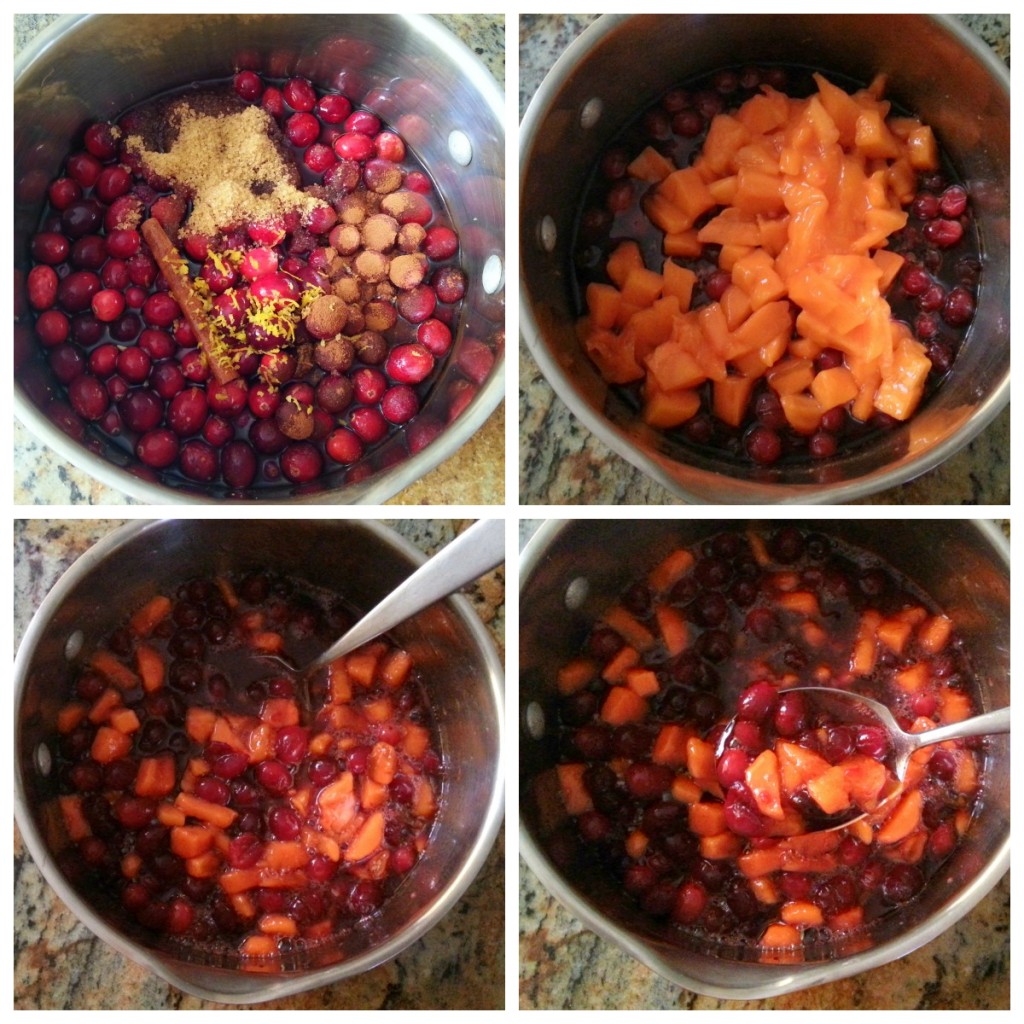 Clean the cranberries with running water, then add them to the sauce pan and pour the wine, the sugar on the raw, the cinnamon and the lemon peel. Cook the sauce for 15 to 20 minutes covered. After that time let the sauce rest for 10 minutes before adding the chopped persimmon. Peel the persimmon, cut in cubes and add to the cranberry sauce. Plate in a nice bowl for your guests to enjoy.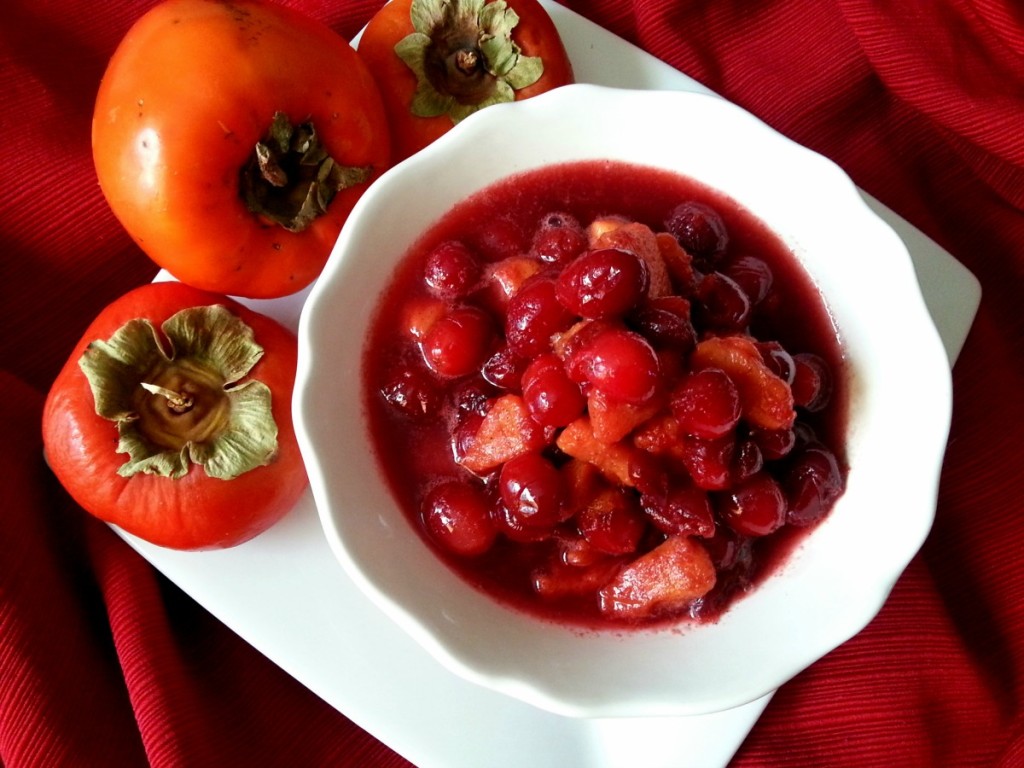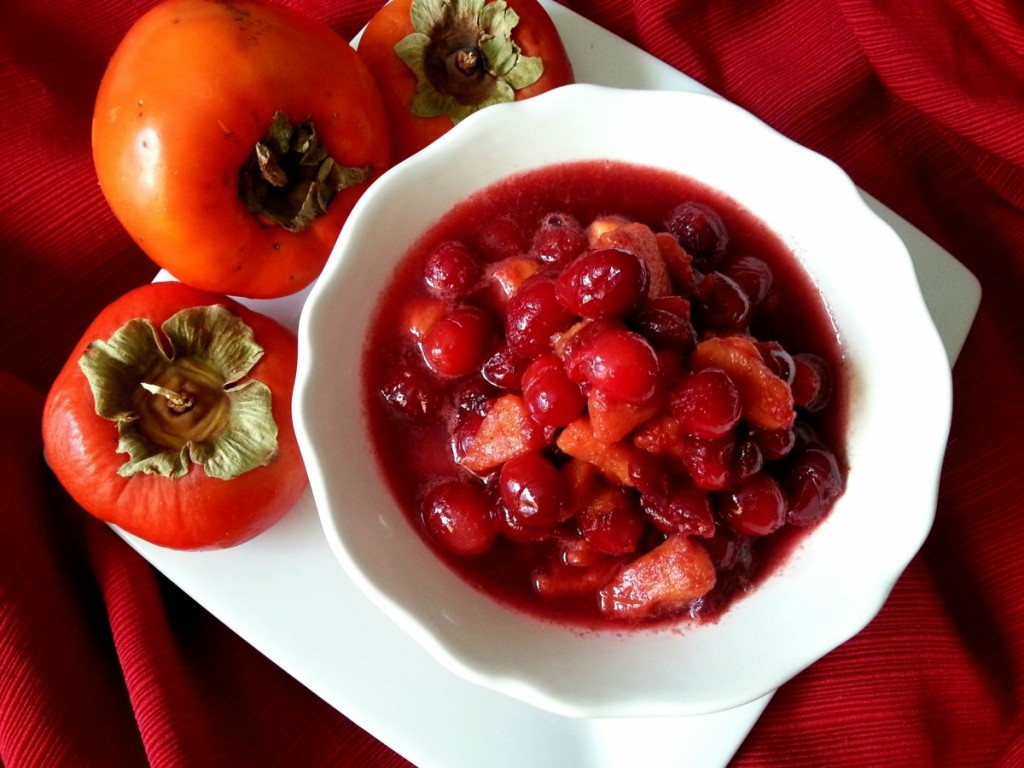 This Cranberry Sauce with Persimmon is delicious great recipe for canning using mason jars as a handcrafted gourmet gift for the holidays; believe me it will become a welcome present for family and friends. For us is now this sauce is a yearly tradition and expected in our Christmas dinner to be enjoyed alongside our oven roasted turkey and cornbread stuffing.
Merry Christmas from my family to yours!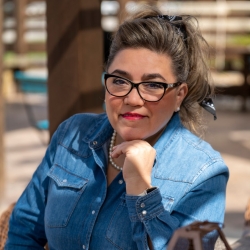 Latest posts by Chef Adriana Martin
(see all)