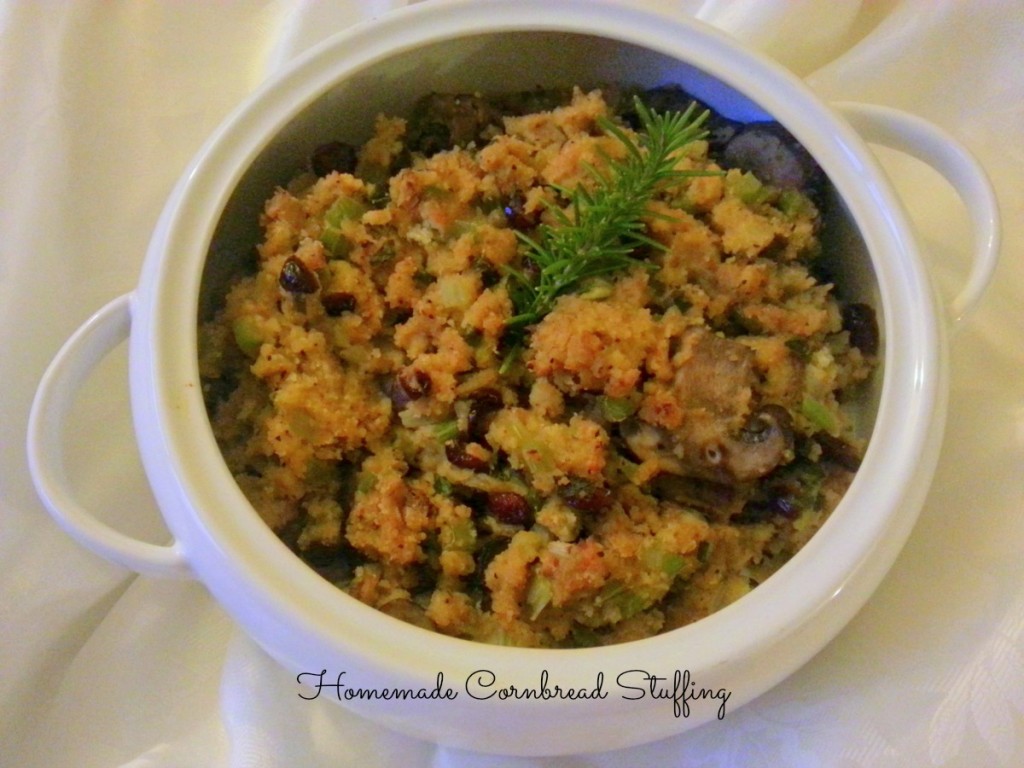 Homemade cornbread stuffing was a traditional dish at our family table every Christmas dinner. My aunt Julieta was used to bake the cornbread from scratch and use that as a base for the stuffing to make it unbelievably delicious. I have used bagged bread crumbs but nothing like baking your own bread for preparing this humble dish. Since Christmas dinner is almost here I want to share with you my special recipe for making Homemade Cornbread Stuffing with mushrooms and dried cranberries so let's cook!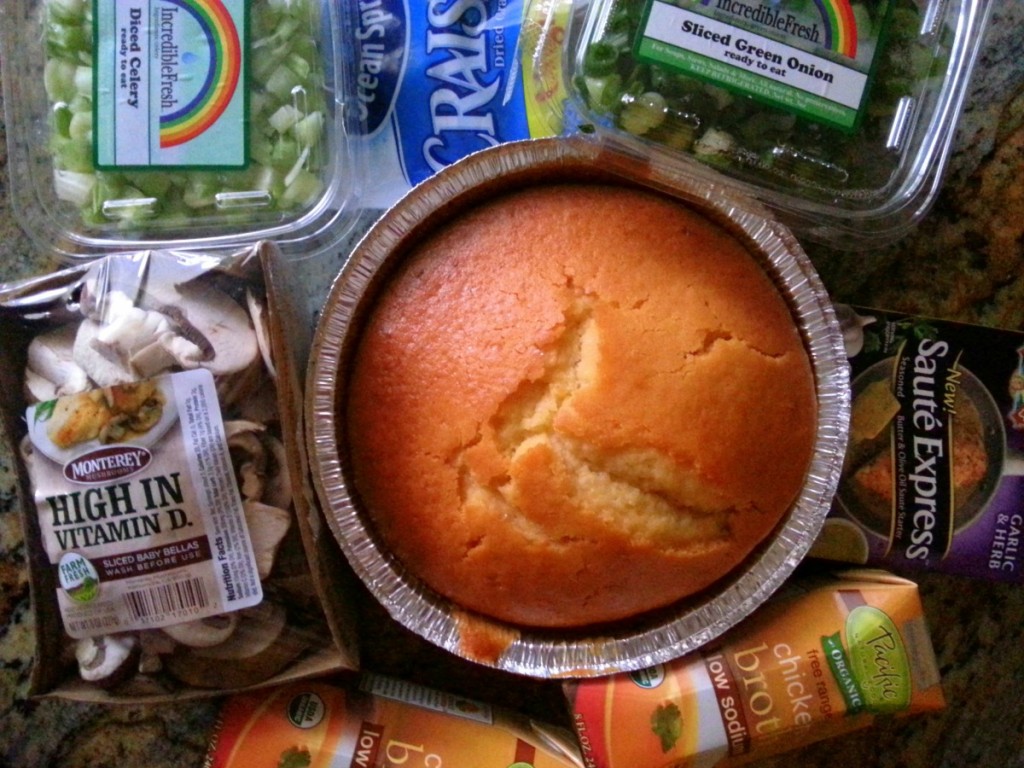 INGREDIENTS
1 loaf of cornbread or 4 cornbread muffins
2 cups of diced celery
2 cups of portabella mushrooms
1 cup of dried cranberries
1 cups of scallions
3 cups of chicken stock
1 tablespoon of butter
Salt and pepper
Preparation time: 45 minutes. This recipe serves 6 guests. Cost per person is around $2.00 or less depending on the cost of the ingredients at your local supermarket. You will need a chopping block, a knife,  measuring cups, measuring spoons, a spatula, a sauteing pan, and two baking pans.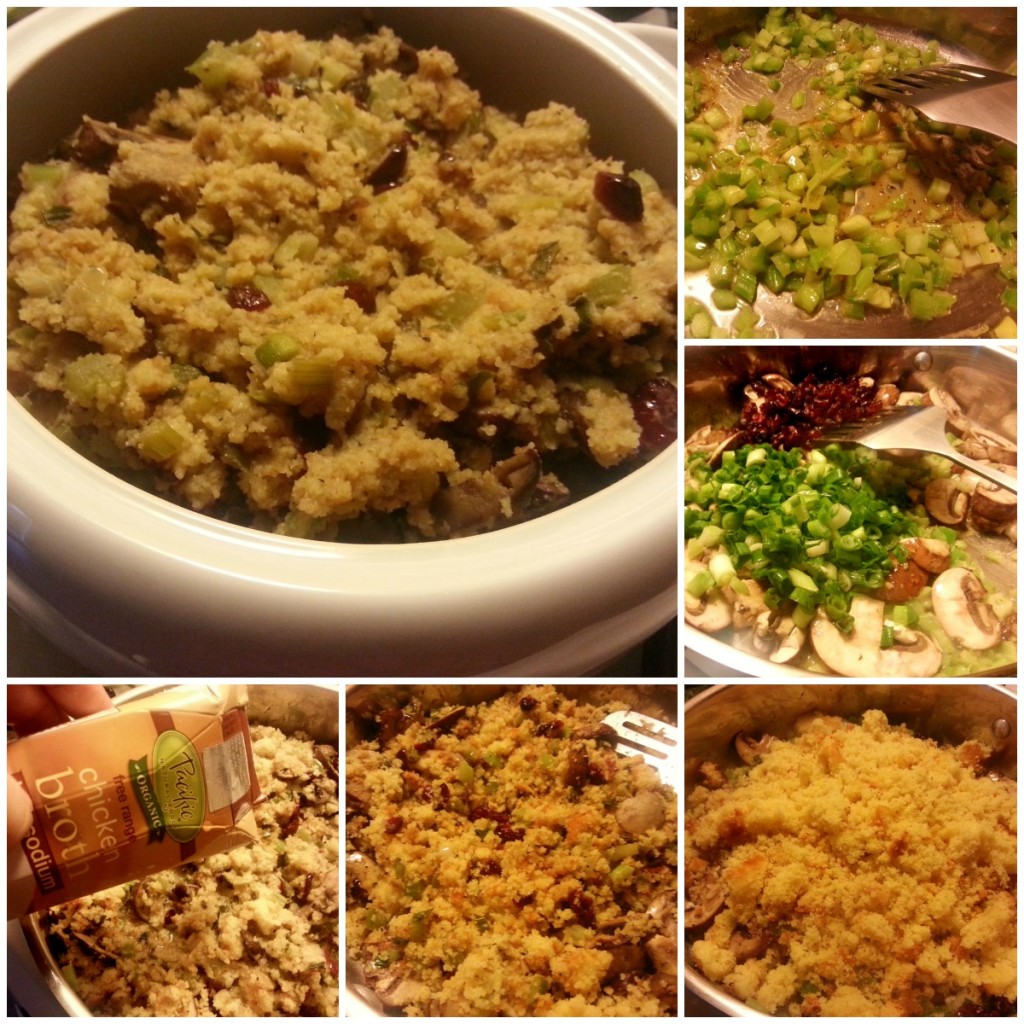 Prepare the corn bread following the instructions on the recipe, let it get cold and then chop all the ingredients for the stuffing. Place a sauteing pan in the stove, add the garlic butter and then saute the celery, follow with the mushrooms, the cranberries, the scallions and combine. Using your hands crush the cornbread until getting crumbs and add those to the sauteing pan, combine with rest of the ingredients and add the chicken stock, salt and pepper. Place the stuffing in a baking pan and bake at 410 degrees Fahrenheit for 20 to 30 minutes until getting a golden crust. Serve hot and pair with turkey and gravy.
Happy holidays!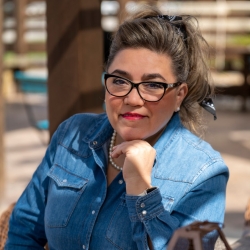 Latest posts by Chef Adriana Martin
(see all)