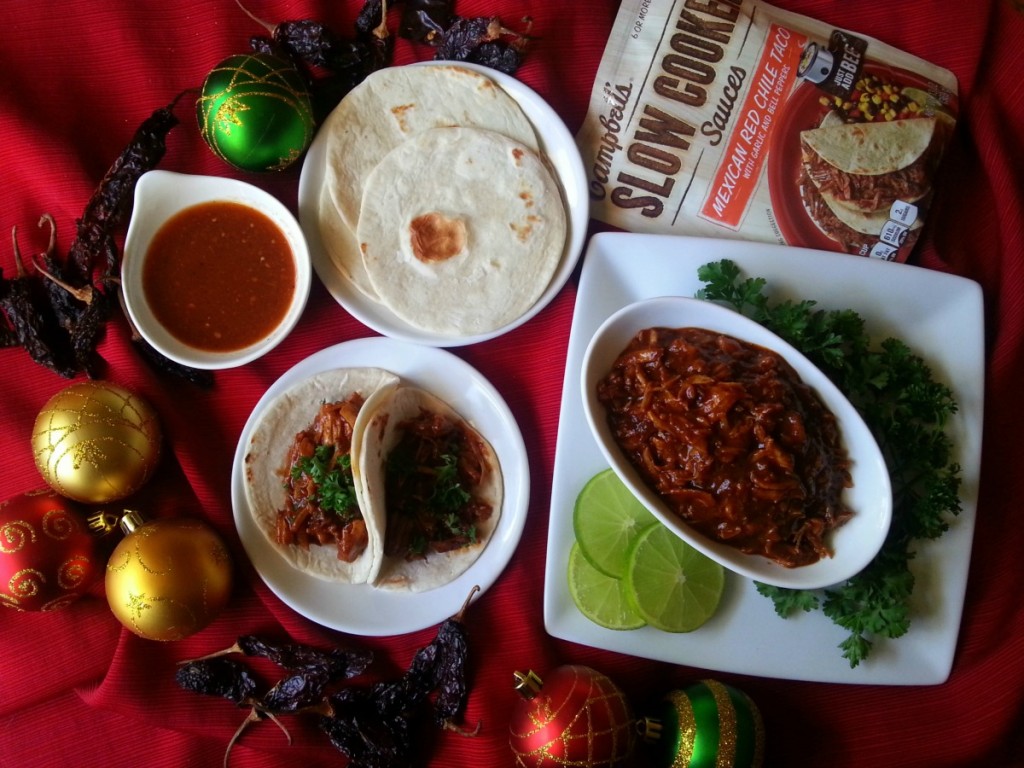 This post brought to you by Campbell's Dinner Sauces. Weekend-worthy dinners with only weekday-level effort needed! Learn more at http://www.campbellsauces.com/.
The holidays are here! It is incredible that Christmas is around the corner and believe it or not just this weekend we finally finished Christmas shopping. These have been busy days, wrapping up work and many preparations for the big day so when thinking of appetizers and finger foods I look for easy and quick options. It is always handy to have products that will help us create yummy dishes quick, easy and affordable so decided to try the Campbell's Slow Cooker Sauces and created this delicious Mexican Red Chile Taquitos that will be paired with a refreshing Persimmon Cocktail before the big feast. Because a party isn't a party if you don't have cocktails and appetizers, so let's cook!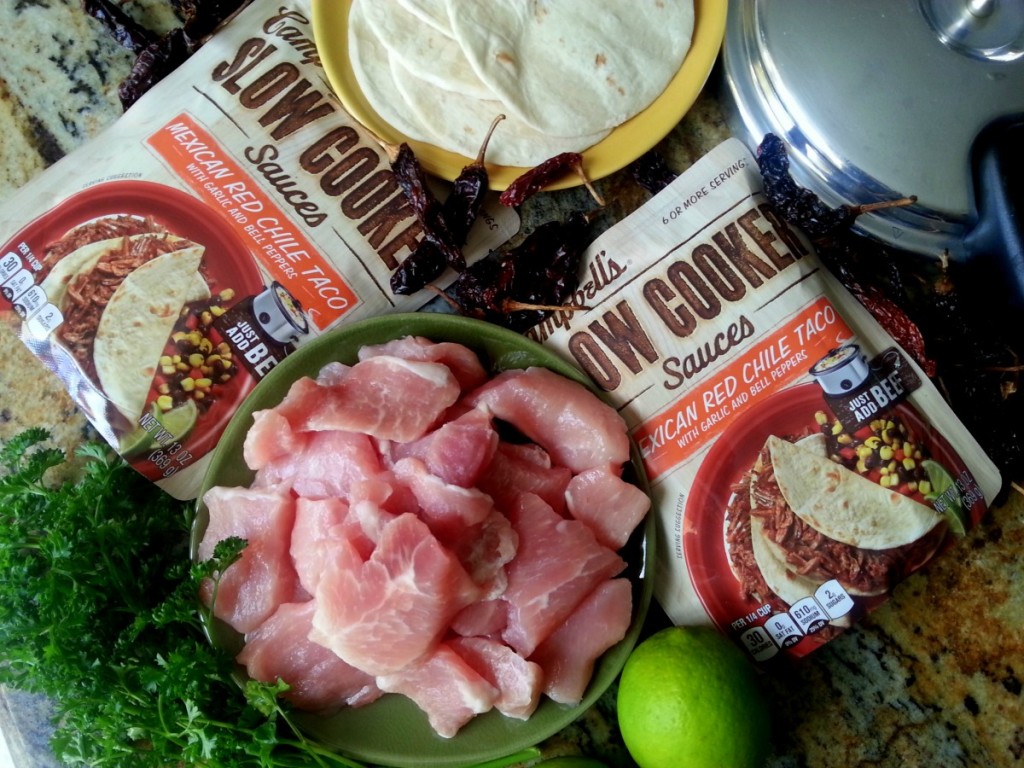 INGREDIENTS
1 pound of cubed pork loin (commonly used for stews)
1 pouch of Mexican Red Chile Taco from Campbell's Slow Cooker Sauces
1 teaspoon of chipotle powder
1 teaspoon of cumin
1 tablespoon of olive oil
1 bunch of fresh cilantro
24 four inch flour tortillas (2 taquitos per person)
Preparation time: Less than 30 minutes. Serves 12 guests. Cost per person around a $1.25 depending on the ingredients cost at your local supermarket. You will need a pressure cooker, a chopping block, a knife, a spatula, a fork, measuring spoons and a comal or pan to warm the tortillas.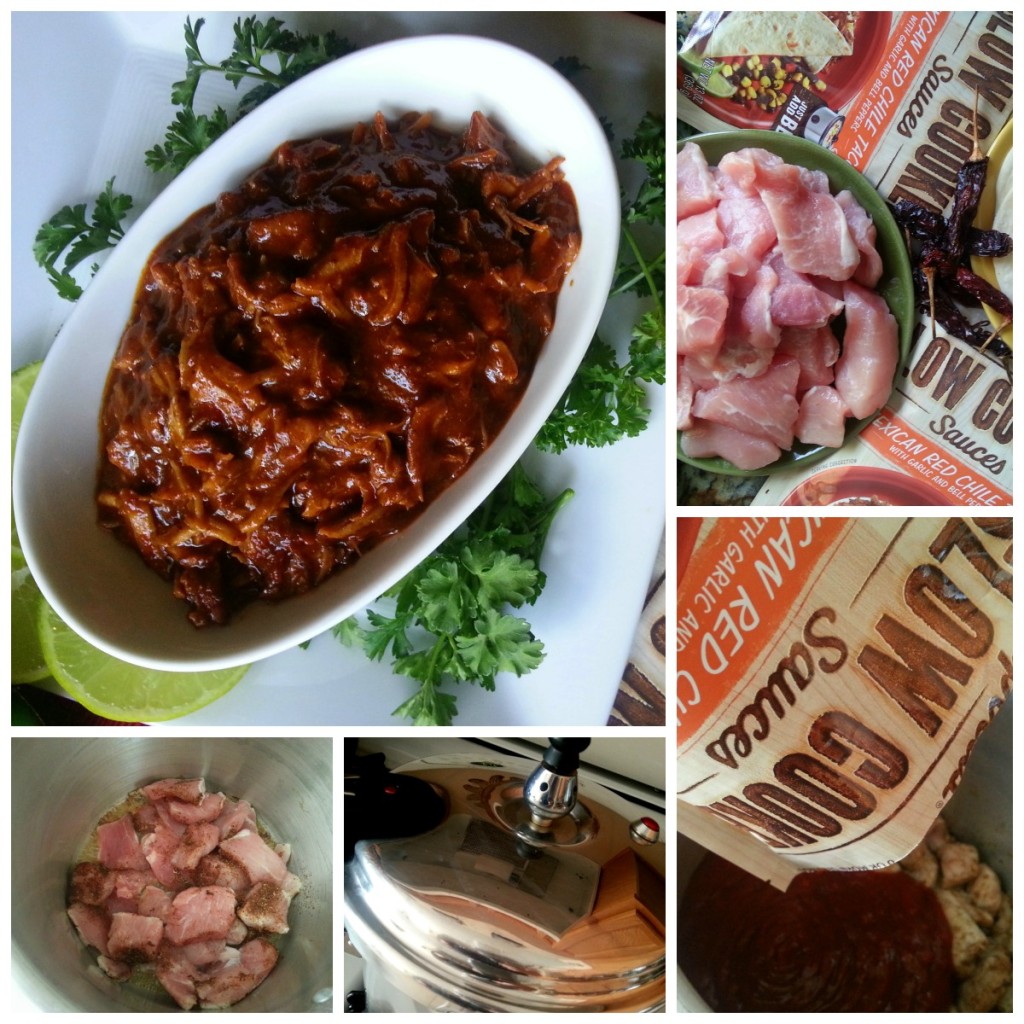 Preparing these Mexican Red Chile Taquitos is very easy, place your pressure cooker on the stove and add the olive oil and sear the pork cubes, add the cumin and the chipotle powder and combine, then add the Mexican Red Chile Taco from Campbell's Slow Cooker Sauce and stir. Do not need to add any liquid so place the lid and cook for 30 minutes. If using the slow cooker I recommend to sear the meat first in a sauteing pan in the stove and then add the seared meat with the spices to the slow cooker bowl and add the Mexican Red Chile Taco from Campbell's Slow Cooker Sauce and cook following the instructions of the pouch. When the meat is ready with a fork separate the meat and serve in warm flour tortillas topped with fresh cilantro. On the table I also place a delicious homemade salsa taquera for those wanting to add more spice to the taquito.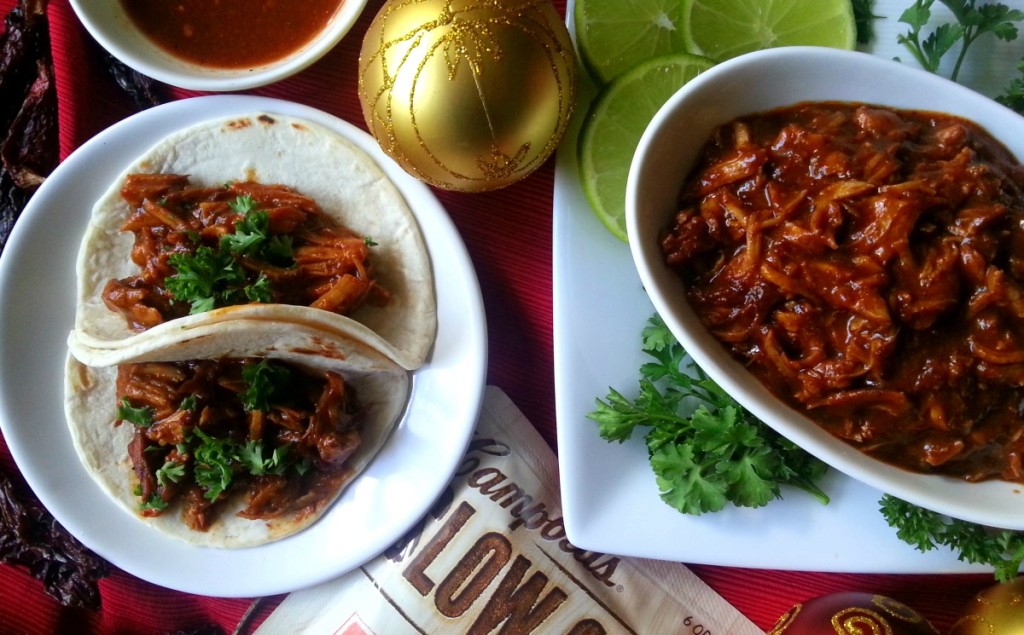 Now you might be wondering why I am using a pressure cooker instead of a slow cooker to prepare these Mexican Red Chile Taquitos; I have to confess I do not have a slow cooker, it seems that many of the Latino homes I know including mine do not have such gadget that is why I use the pressure cooker instead, provides same results as the slow cooker but if you want to use your slow cooker you can just make sure to prepare a day in advance to manage your time or very early in the morning in order to have tender pork meat and cooked all the way.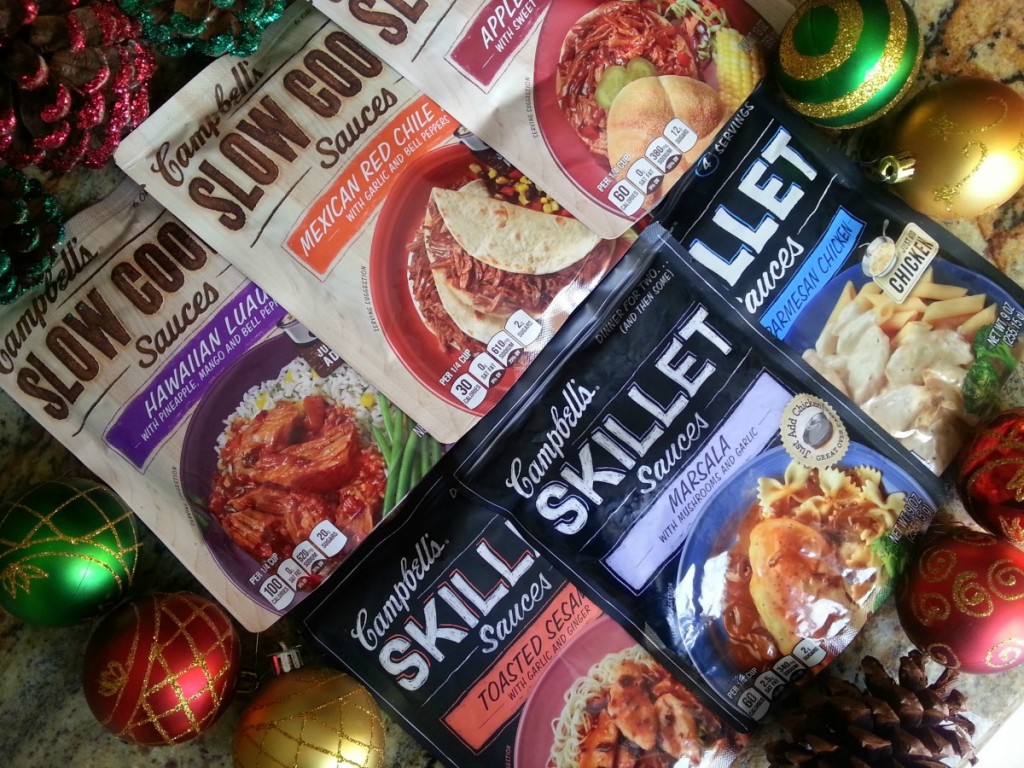 In my years in the kitchen I have learned that cooking is a very personal thing, it is important that we make the recipes our own, integrating our creativity and flavors that is why even though you can use the Campbell's sauce as is I added for this dish additional spices and chipotle powder to give it a spicier taste to please my family's taste buds. The Mexican Red Chile Taco from Campbell's Slow Cooker Sauces is as a smart solution to prepare a quick dinner or appetizer for the holidays, the taste is delicious you can tell it was done with very good ingredients and that Campbell's was very careful in capturing the signature taste of real Mexican condiments, the smell of the sauce is absolutely divine. For those looking for coupons and latest news follow  Campbell's Facebook Page
Happy holidays and hoping you liked this idea for your Christmas or New Year's entertaining!
This post brought to you by Campbell's Dinner Sauces. Weekend-worthy dinners with only weekday-level effort needed! Learn more at http://www.campbellsauces.com/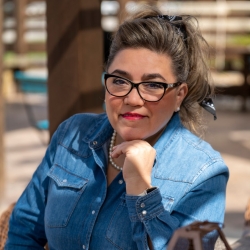 Latest posts by Chef Adriana Martin
(see all)