This post is also available in: Español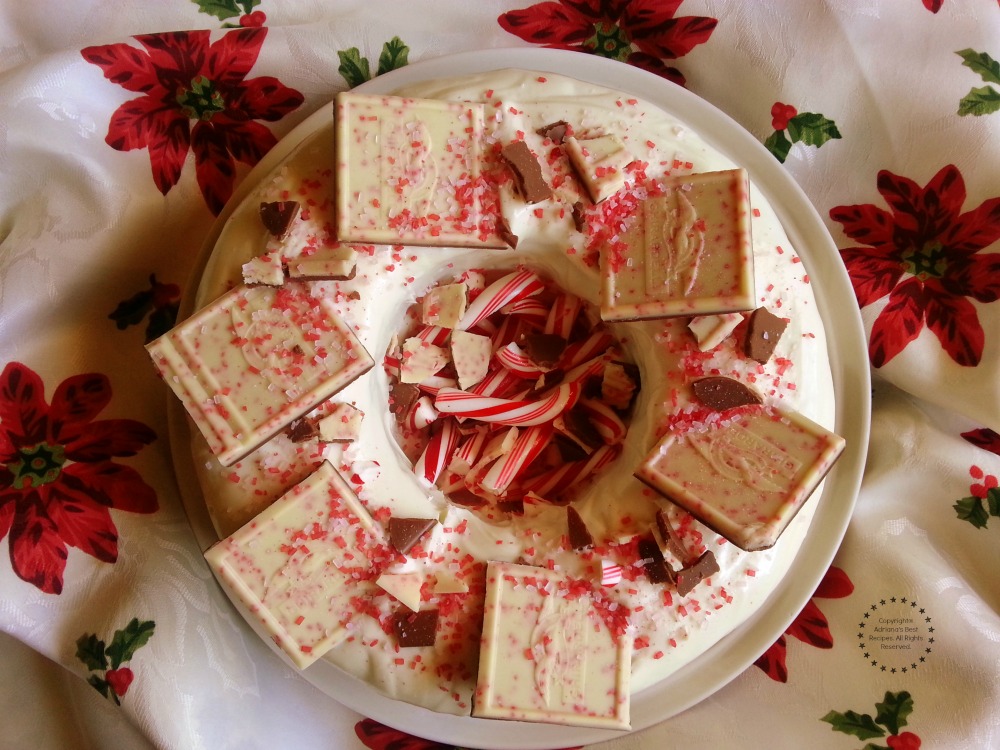 Sharing an easy Chocolate Peppermint Cake and My Christmas Wishes for You!
The holidays are the time to be with the family and prepare homemade meals that we have been expecting for the whole year yet the season also involves other activities. Like shopping, gift wrapping, volunteering,  so it is always good to have easy solutions to ease the stress of the season.
That is why sometimes when I think of baking find commercial cake mix very convenient to create wonderful desserts like this chocolate peppermint cake I will be bringing to my in law's this Christmas eve, so let's bake!
INGREDIENTS
1 box of commercial cake mix devil's food chocolate flavor
3 whole eggs
1 cup of milk
1/2 cup of canola oil
Oil spray
1 container of commercial frosting peppermint flavor
1 bar of chocolate peppermint bark (100 grams)
1 tablespoon of peppermint sugar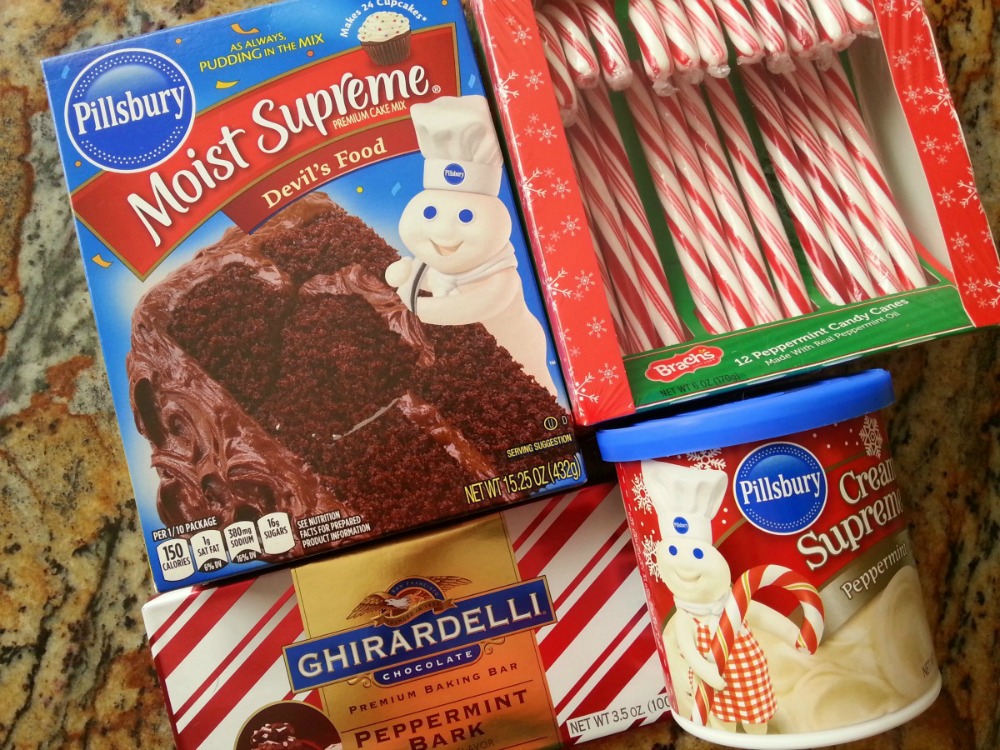 Preparation time: 1 hour. Serves 8-10 guests. Cost per slice is less than $1.00 dollar depending on the ingredients cost at your local supermarket. You will need a mixer, a spatula, a baking pan and a plate.
Turn on the oven at 350 degrees Fahrenheit, then start mixing the cake batter following the instructions of the box. Following spray the baking pan with oil spray, this will prevent the cake to stick and it will be easier to take the cake out of the baking pan when cold. Pour the cake batter in the baking pan and shake gently for spreading the batter evenly.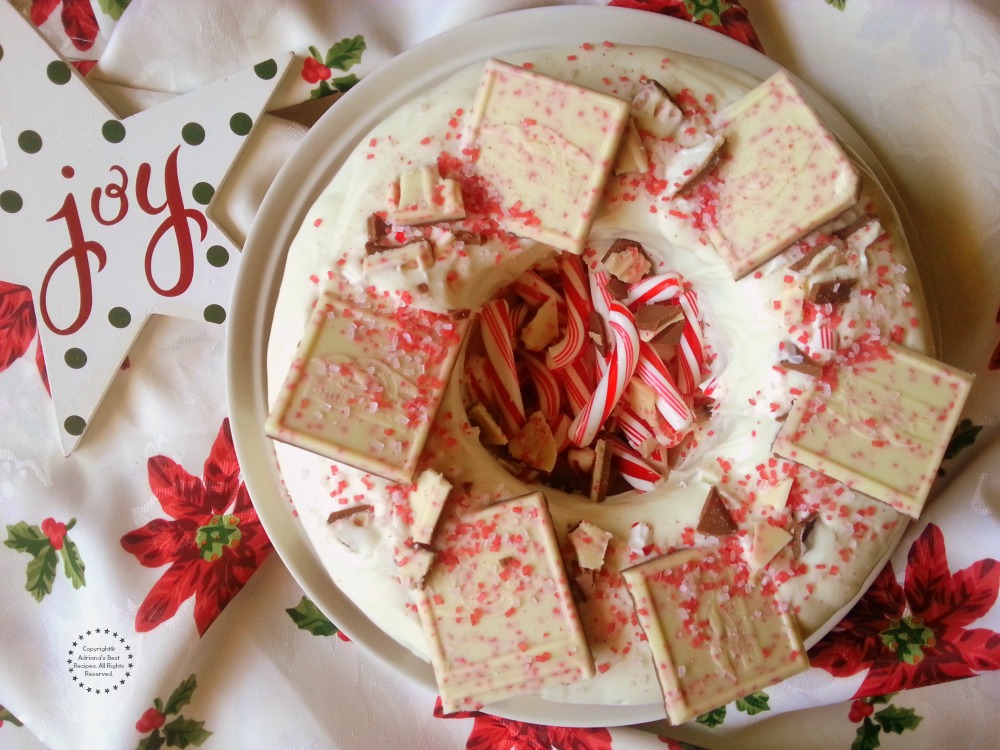 Bake the cake following the baking instructions of the package, there are different baking times depending on the type of baking pan you will use. You will know the cake is ready when you insert a toothpick and this comes out clean. Take the cake out of the oven and let it get cold. When at room temperature take the cake out of the baking pan and place it in a nice plating dish.
Then warm the frosting for 1 minute in the microwave oven; I like the frosting to be like a ganache and you obtain that consistency when you warm it for few minutes but do not do it for more than 2 minutes because then the frosting will be watery. Pour the warm frosting in the cake and cover using an icing knife.
To decorate cut chocolate mint bark in squares and place the pieces on top; to finalize sprinkle peppermint sugar for a wintery look. You can enjoy this Chocolate Peppermint Cake with a glass of milk or a nice cappuccino.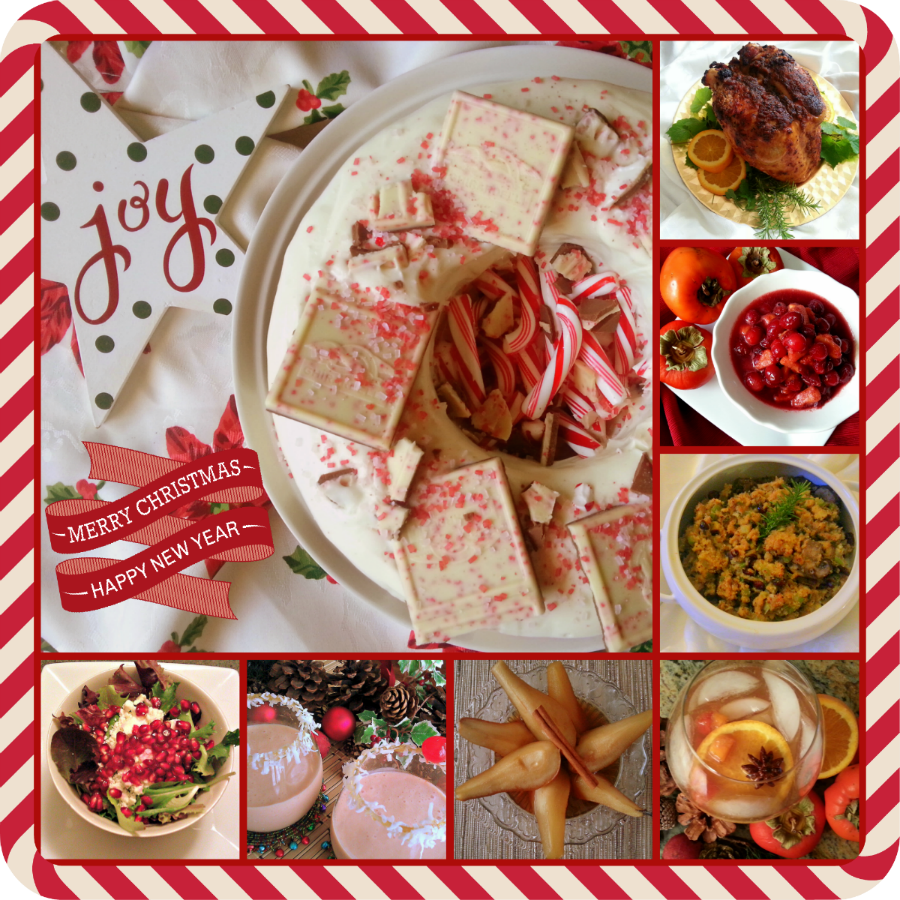 After sharing this easy sweet treat I want to take the time to thank you all for your support during this year. It has been a good year with ups and downs but blessed to be able to do what I love cook and share my food journey with you all.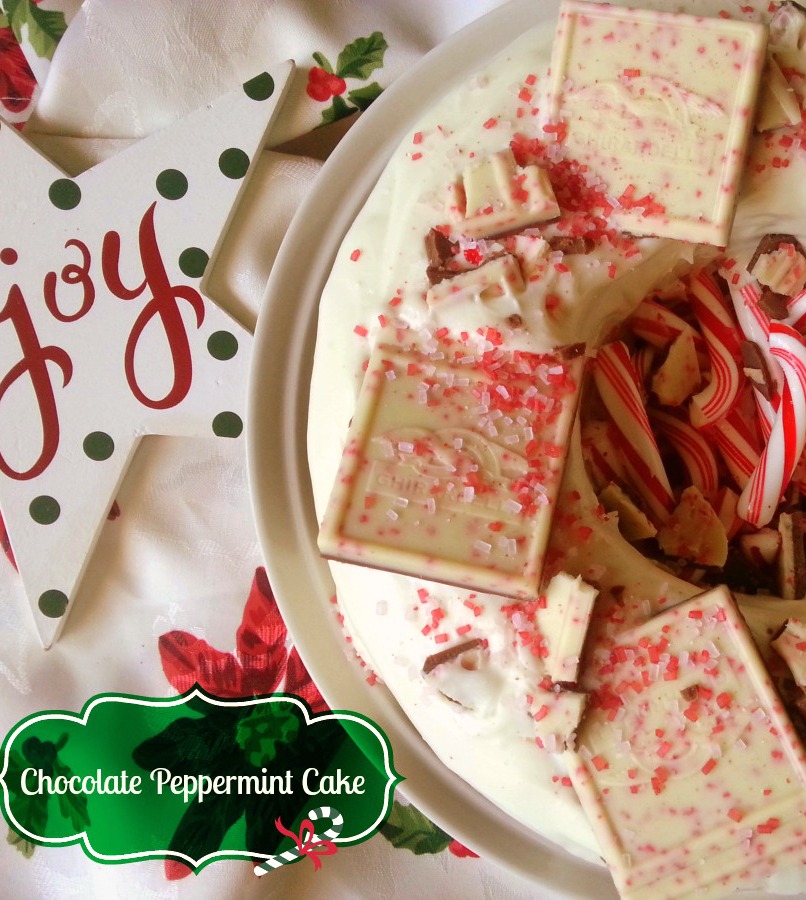 I wish each and everyone of you has a joyous Christmas. May the Lord bless you and your family with good health, love, unity and time to share at the dinner table every night.
Happy holidays from my kitchen to yours!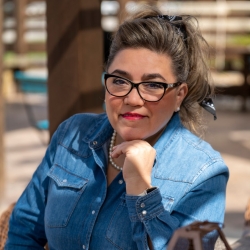 Latest posts by Chef Adriana Martin
(see all)