This post is also available in: Español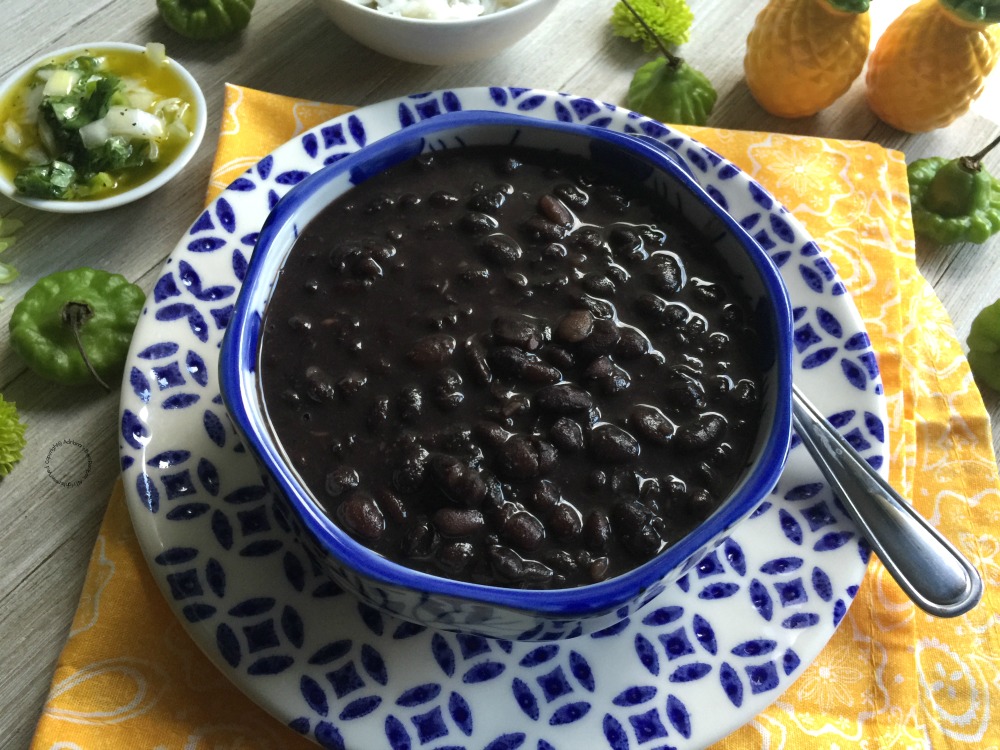 Cuban Black Beans, a recipe that was my father in law's specialty. He enjoyed cooking them when we visited. He always had for us Cuban black beans, white rice and fried plantains. Among other yummy things.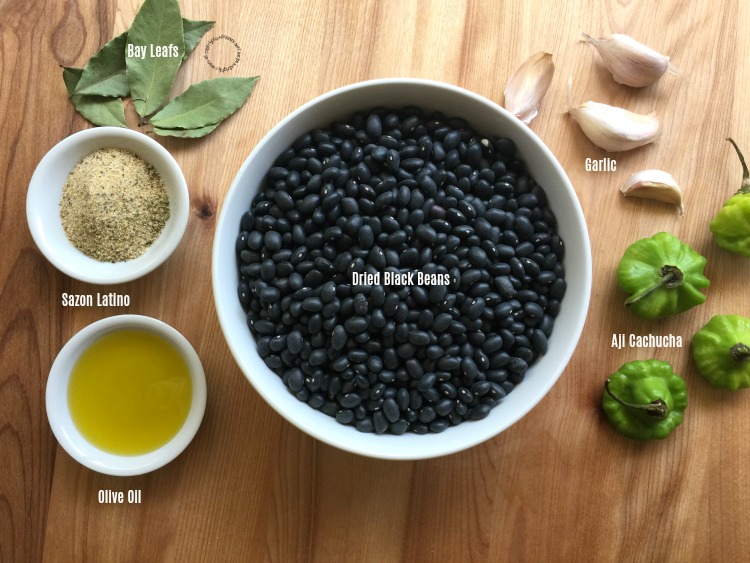 Like his famous chunky sauce made with olive oil, chopped onions, cilantro, lemon juice and spices. Perfect for grilled beef and chicken as well as for garnishing black beans and white rice.
Watch the video on how to prepare these yummy Cuban Black Beans.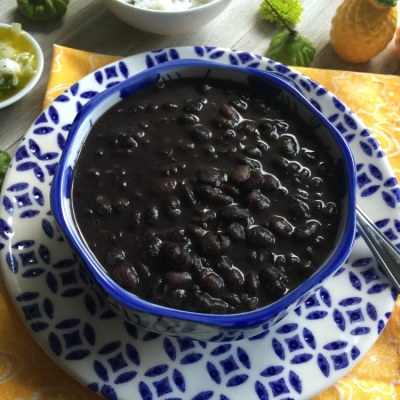 Cuban Black Beans
Cuban black beans, a classic family recipe made with dried black beans, garlic, olive oil, sazon latino, bay leaves, ají cachucha, and water. Cooked in the pressure cooker for a silky tender finish, and ready in 45 minutes.
Ingredients
1

pound

black dried beans

3

garlic cloves

3

bay leaves

4

cachucha peppers

1 tablespoon

sazon latino

a combination with oregano, salt, cumin and pepper

1/4

cup

olive oil

6

cups

water
Instructions
Clean the black beans to remove any debris. Place the beans in a strainer and clean with running water.

Add the beans to the pressure cooker and season with the ingredients on the list.

Add water and close the pressure cooker following the safety measurements on the instructions manual.

Cook on the stove for 45 minutes and serve hot.
Notes
The Cuban black beans you can portion in appropriate plastic containers and keep in the freezer. That way you can enjoy them for several weeks.
My father-in-law passed away few months ago and we still miss him. I think we will never recover from his passing. He was a great man, jovial, with great humor, amazing father and husband. For him, his family was the center of everything he loved.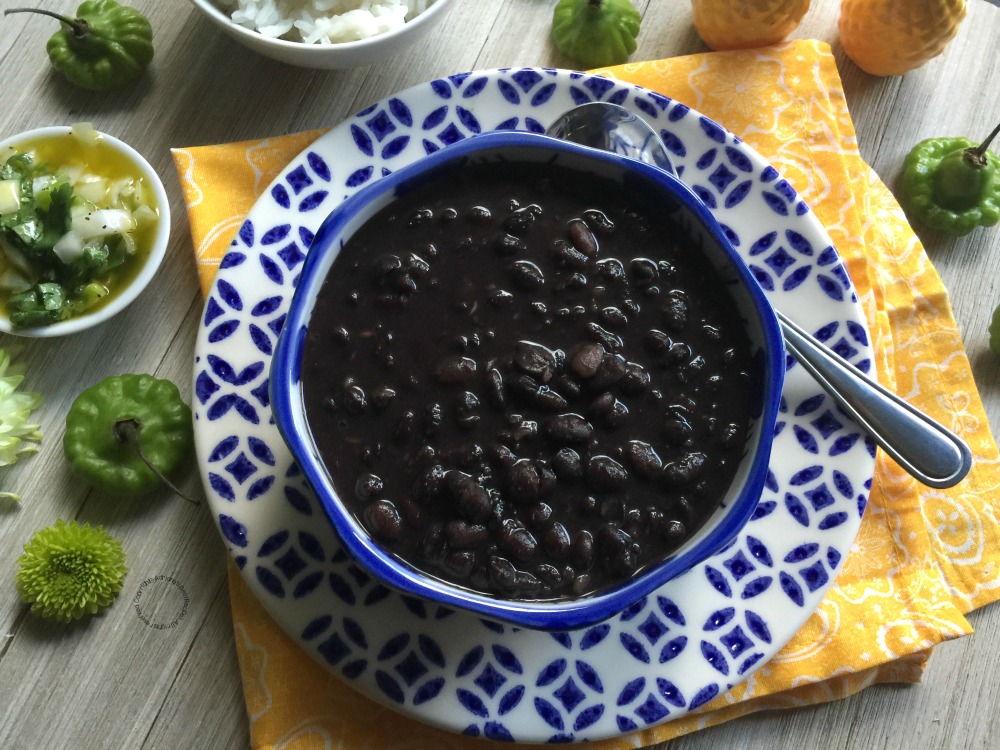 When my husband took me to meet him for the first time, it was an unforgettable visit. He was a lover of my culture. He knew all the regional songs of the Mexican isthmus. Loved the marimba and the Mexican guapango. He was named Ernesto, but they called him Ernie. I named him "El Guapo" because he was handsome and with lots of personality.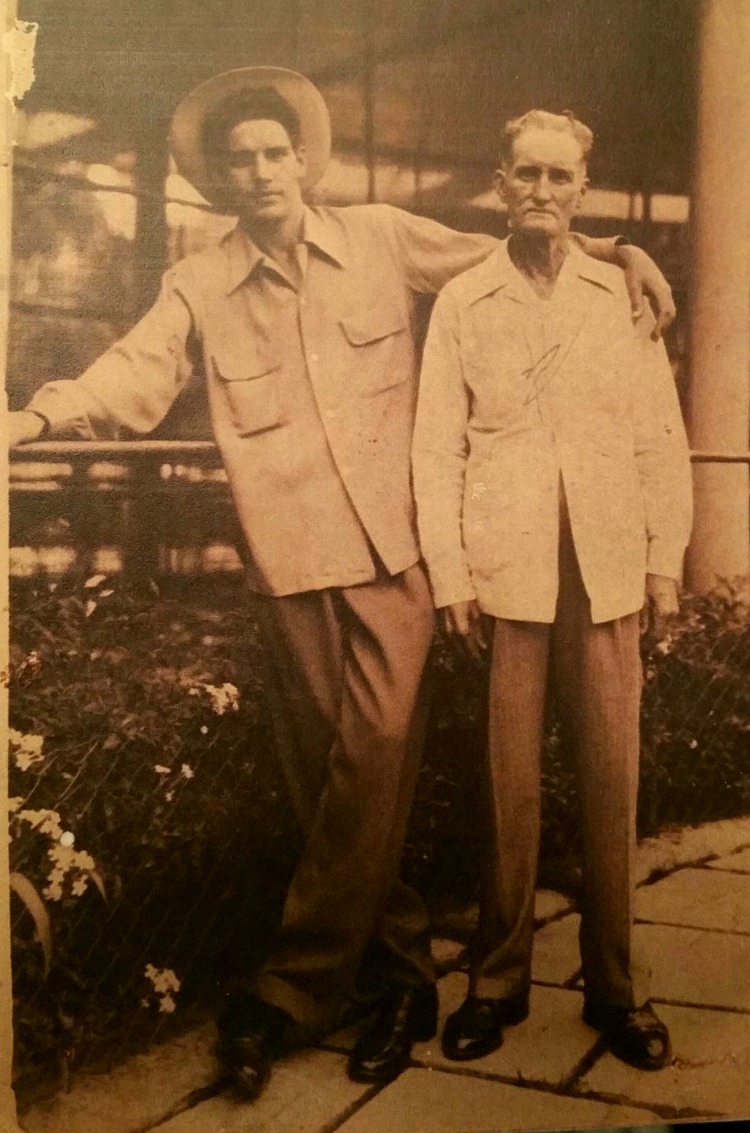 El Guapo was born in Cuba, in a town called San Antonio de Cabeza in the district of Matanzas. In Cuba he was a prisoner after Fidel took over. Many men in La Habana we incarcerated for no reason, a tactic to infuse fear and very common on those days. Within a few months managed to leave the island with his wife and son (my husband who was only 5 years old). From Cuba, they emigrated to New York where a close relative, who was a merchant marine sponsored them. Arriving in New York was a total shock. Him and his family did not speak English. They arrived only with a small suitcase and twenty dollars to start a new life. In a cold city of concrete, without work and facing so many challenges.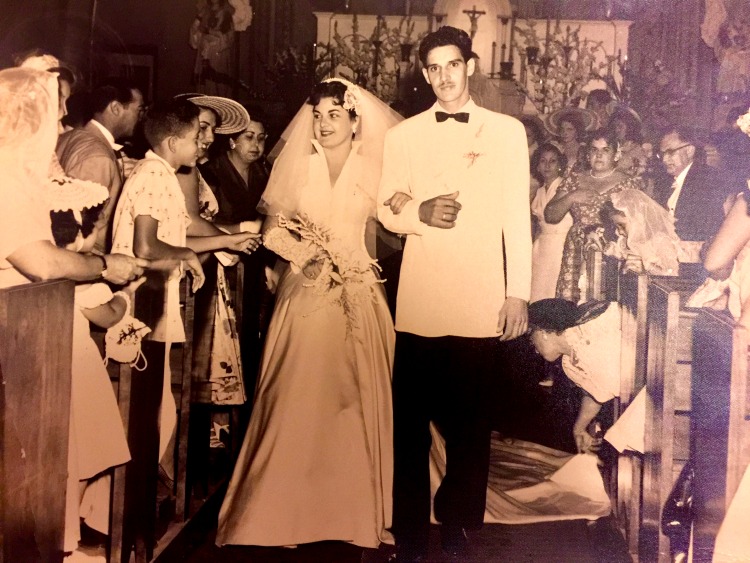 Despite all the obstacles El Guapo achieved success in the big apple. Few years later he brought his family to Orlando and joined Walt Disney World opening crew until he retired after more than thirty years of service. A life of struggle but full of joy. An immigrant who achieved the American dream and left a great legacy of love and hard work to his family.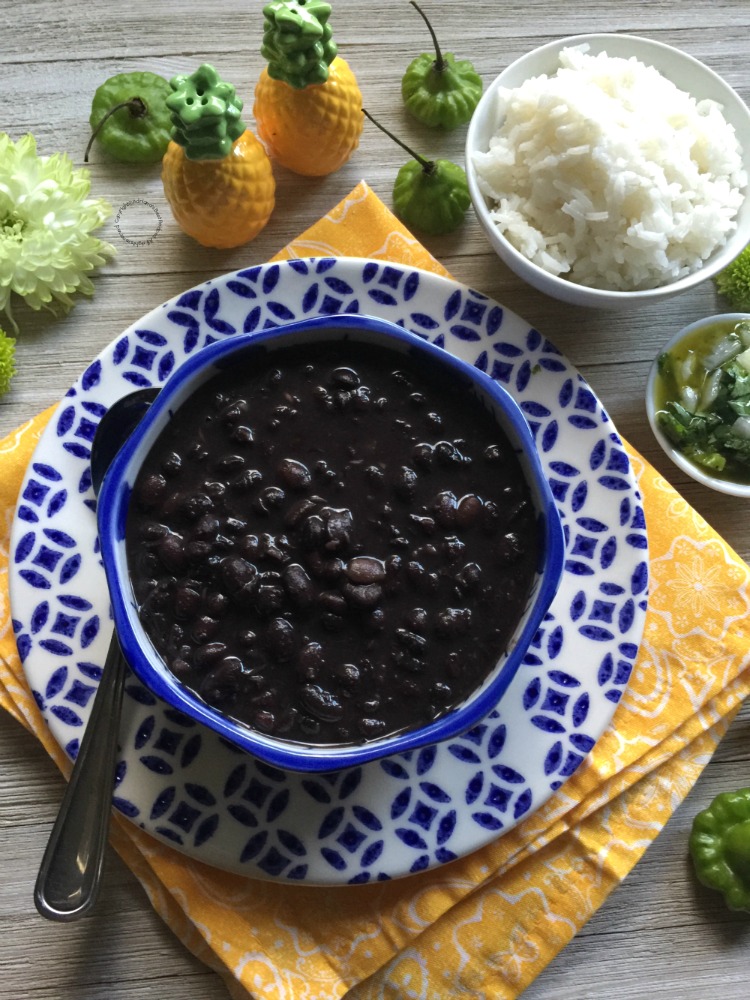 Today, I make a small homage to El Guapo making his recipe for Cuban black beans. A simple dish but that means so much to me. Even though I met him late in my life, Ernesto always supported me as if I was his daughter. And his dream was that one day he would see me on TV cooking with the pros. I could not give him that joy but I know he was proud of me and my achievements. For his birthday he would always ask me to make him my favorite chocolate cake. As it was his favorite too.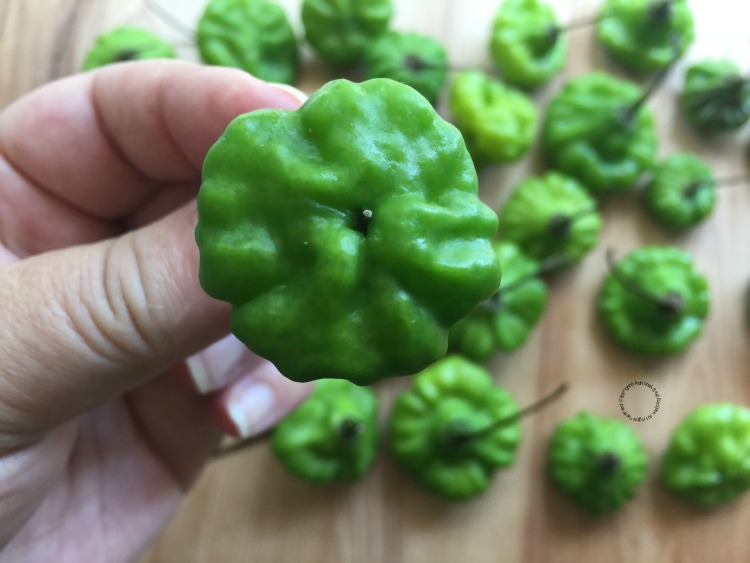 Since I enjoyed so much his dish for Cuban black beans one day I asked him to teach me how to prepare his famous dish and shared his secret. He had a plant of ajíes cachucha in his backyard. This pepper is also known as ají dulce or ajicito. The flavor is similar to a Florida sweet pepper but it has a lot of flavor. This pepper is not spicy but when added to the black beans infuses a pleasant taste. Now that the secret is out I have planted some seeds of this ají cachucha in my garden so that I can have it handy and explore other applications aside the Cuban black beans recipe. I hope this recipe I shared today inspires you to cook my father in law's Cuban black beans at home. And why not ,share with us how you liked them and a story of someone special in your life that has inspired you or touched your soul in a special way.

Products from Amazon.com