This post is also available in: Español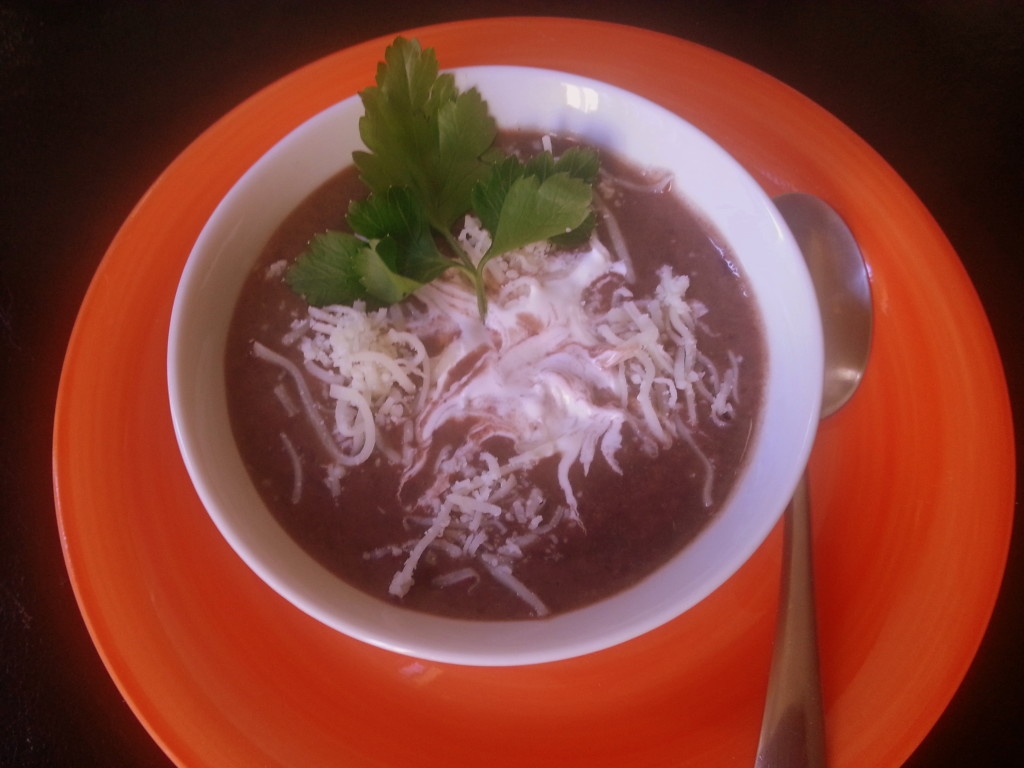 Black beans are delicious and a good source of protein, my mom was used to prepare for us this recipe which is an appropriate option for  the "7 Weeks of Lenten Recipe series".
INGREDIENTS
4 cups of cooked black beans (can replace with canned beans if desired)
3 cups of vegetable broth or water
1 teaspoon of cumin
2 chicken bullion cubes (or salt if preferred vegetarian)
2 teaspoons of olive oil
Preparation time: 20 minutes, cost per person $1.00 depending on local ingredient costs. You will need a blender and a soup pot.
Place the beans in the blender and blend using some of the vegetable broth or water until getting a soft smooth soup base. Place the soup pot in the stove and add the olive oil, at medium temperature fry the cumin and then add the black bean paste and dilute with rest of the broth or water; add the condiments and taste. The consistency should be creamy. Let it simmer for few minutes and serve. Garnish with shredded mozzarella or Monterrey jack cheese and sour cream. You can garnish with tortilla chips or bread croutons and corn salsa for those that prefer a vegan and or vegetarian option.
This soup is delicious and nutritious.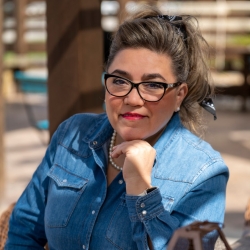 Latest posts by Chef Adriana Martin
(see all)