This post is also available in: Español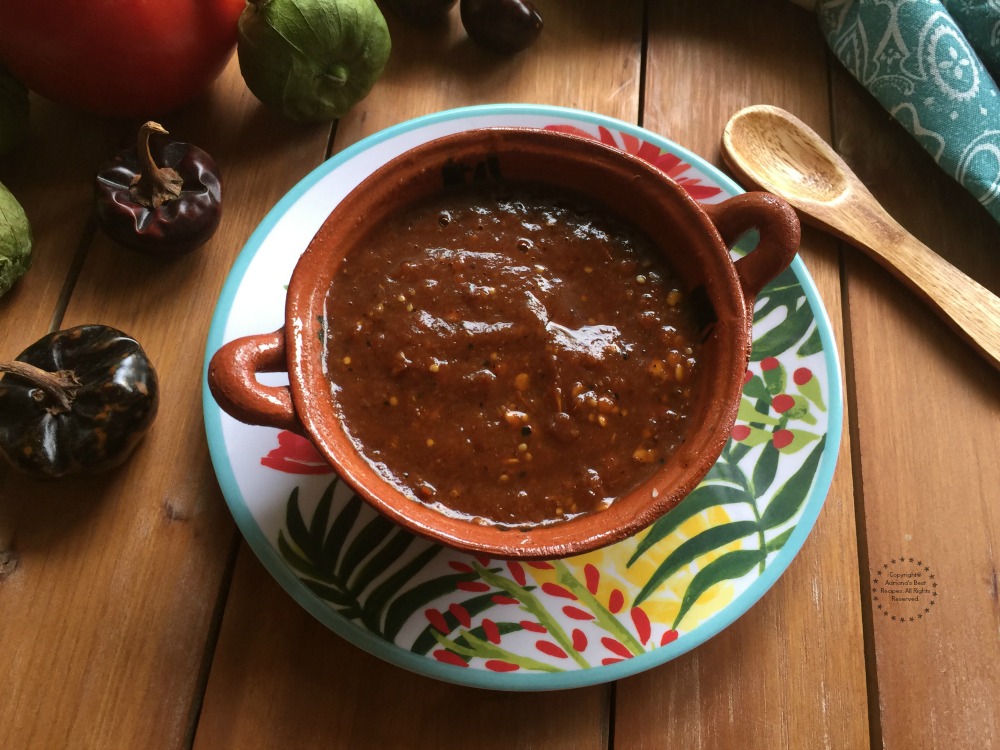 The cascabel taquera sauce never fails in my table. Mexican spicy sauces add a delicious flavor to every meal. Not only to tacos, but to rice, soups, stews, and it goes perfect with pork ribs and grilled meats.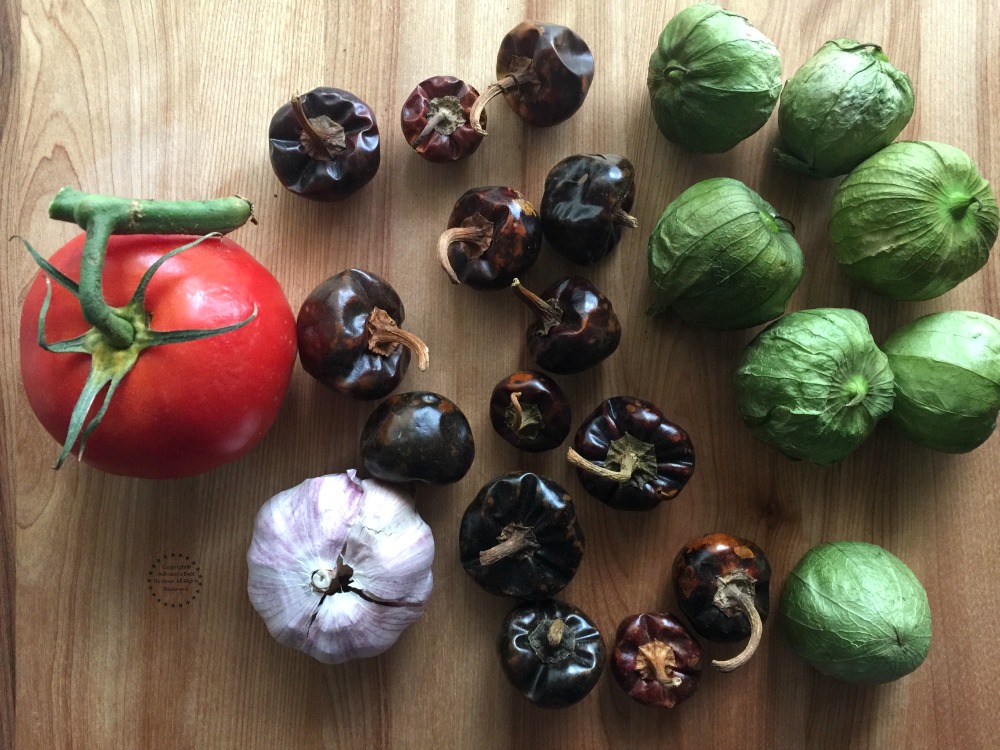 This cascabel taquera sauce is made with dried cascabel chiles, tomatillos, tomato, garlic, cumin and salt to taste. It is very simple to prepare and I always offer it as an option when I organize barbecues at home.
The chile is called cascabel because when you move it sounds like a rattle. It is also known as chile bola and is grown in several states in Mexico such as Coahuila, Durango, Guerrero and Jalisco.
Many of my northern meals include this tasty sauce that can be used for stews such as pork and chicken in cascabel chile sauce.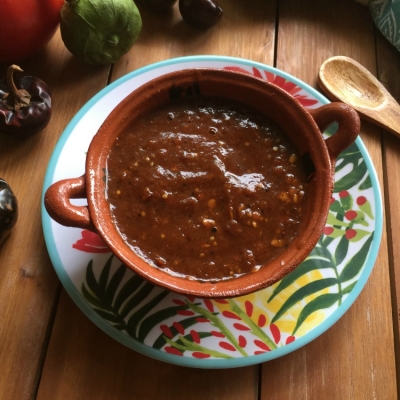 Cascabel Taquera Sauce
This cascabel taquera sauce is made with dried cascabel chiles, tomatillos, tomato, garlic, cumin and salt to taste.
Ingredients
1

tomato

7

tomatillos

12

cascabel peppers

3

garlic cloves

1

teaspoon

cumin

1

tablespoon

sea salt

2

cups

water
Instructions
Clean the cascabel peppers to remove the stem. Do the same with the tomato and tomatillos removing the casing, stem and cleaning them with running water.

In a comal or on the grill roast the tomatillos, the garlic and the tomato until getting a nice charring.

Place the peppers and the roasted tomato, tomatillos and garlic cloves in a sauce pan and add the water, Cook for 20 minutes or until the dried peppers are soft.

When this is cooked add all to the blender including the water used for cooking. But controlling the amount of water. Sauce must be chunky no liquified.

Blend and add cumin and salt to taste. Serve or keep inside a sealed container inside the fridge until ready to enjoy.
Notes
Use this sauce for garnishing tacos, soups, rice, casseroles, grilled meats, stews and much more.
The cascabel taquera sauce has a very tasty flavor and is not very spicy. Has a characteristic smokey taste which is achieved by grilling the ingredients in the comal. Aside from the fact that the cascabel chiles are sun-dried. This process adds a delicious rustic flavor.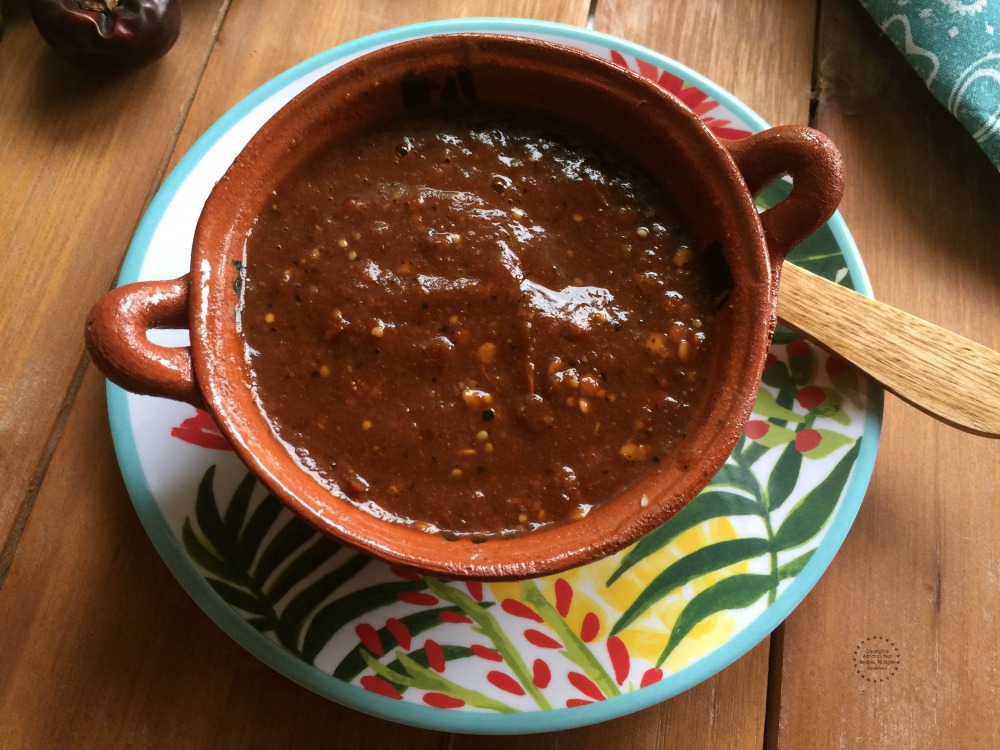 Using dried chilies in sauces is a good idea. Usually these peppers are not spicy but they have a lot of flavor. If you enjoy cooking Mexican food learning how to prepare authentic sauces is important. As these are the perfect match for Mexican tacos and antojitos so typical of our regional food offerings.
Dried chilies such as these cascabel chiles can be found in supermarkets and Hispanic stores in the United States. You can also buy them online. There are many kinds of dry chiles that are used in Mexican cuisine. Some include guajillo, chipotle, pasilla, chile pasado, morita, chile ancho, pequin, and chile de árbol. When you learn to use these dry peppers you can prepare sauces like mole, adobo, pipián and almendrado to mention a few applications.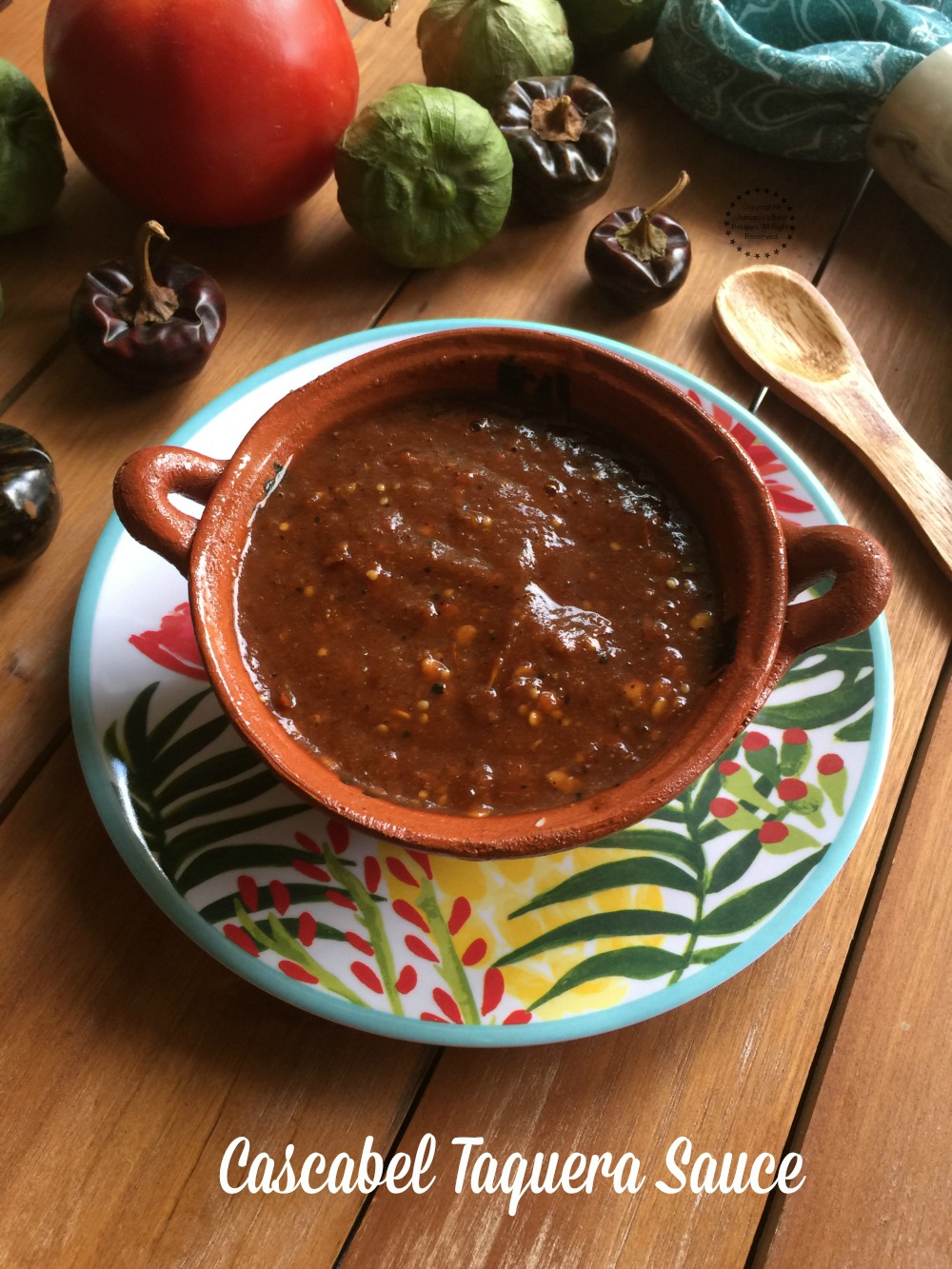 Now that you know everything about Mexican peppers you are ready to prepare this cascabel taquera sauce with for your next barbecue or Taco Tuesday.
I hope so!
Products from Amazon.com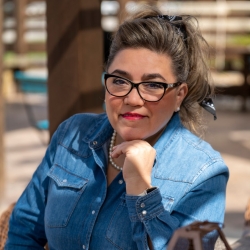 Latest posts by Chef Adriana Martin
(see all)