This post is also available in: Español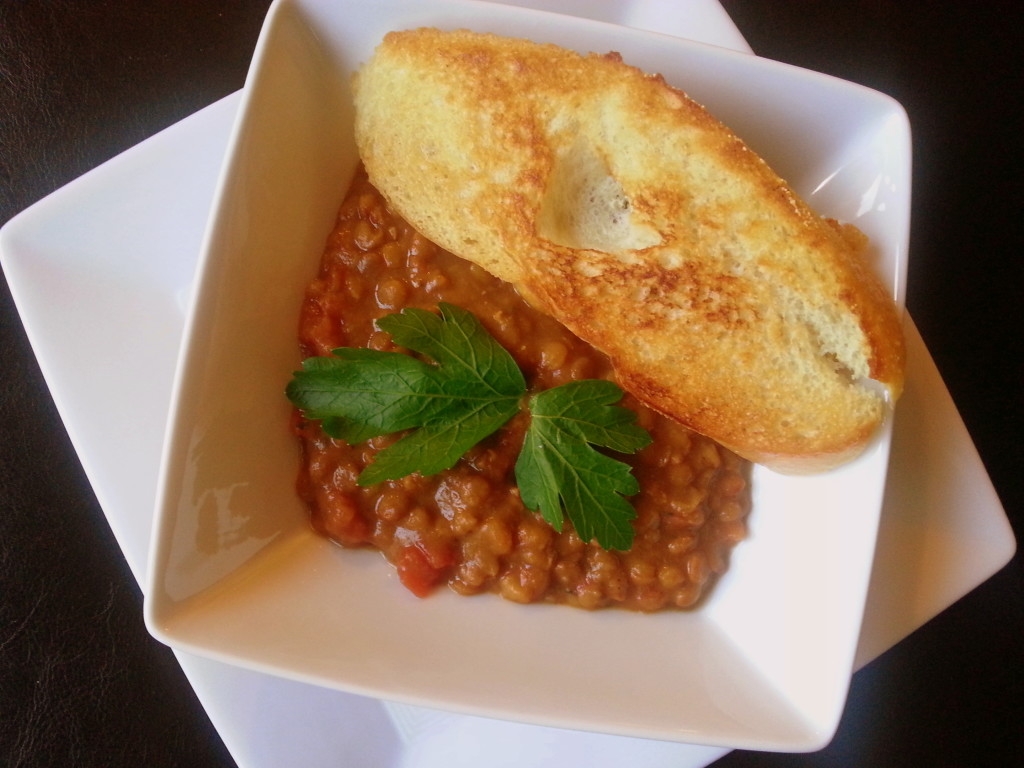 Lentils are inexpensive, satisfying and a healthy option to consider for  the "7 Weeks of Lenten Recipe series".
INGREDIENTS
1 bag of green lentils (4 cups)
2 cups of diced tomatoes
1 cup of finely chopped white onion
2 garlic cloves chopped
6-8 cups of vegetable broth or water
1 teaspoon of ground cumin
1 teaspoon or dried oregano
1 tablespoon of canola oil
1 or 2 chipotle chiles chopped
Salt  & pepper
Cilantro or parsley leaves to garnish
Preparation time: 30 minutes, serves 10-12 people. Cost per person $0.45 depending on local ingredient cost. You will need a pressure cooker or a dutch oven for better results.
Place the pressure cooker in the stove, add the oil and fry the cumin, then add the onion and the garlic and saute for few minutes, add the tomatoes, the chipotle, oregano, salt and pepper and combine well. Then add the lentils and 4 cups of water or vegetable broth, close with the lid and let it cook for 15-20 minutes. When ready open the pressure cooker following the safety instructions, continue cooking at low flame and add the rest of the water and let it simmer for other 10 minutes. The consistency of the Chipotle Lentil Soup should be chunky. Always taste to make sure it is well seasoned. Serve Chipotle Lentil Soup in a bowl and accompany with a slice of toast and garnish with cilantro or parsley leaves.
This Chipotle Lentil Soup is a good source of protein and satisfying, great vegetarian or vegan option too. With this recipe I close this series where my fellow blogger friends Ericka  Nibbles and Feasts, Leslie  La Cocina de Leslie, Nicole  Presley's Pantry, Melanie  Modernmami, Morena Peru Delights, Vianney  Sweet Life, Yvette  Muy Bueno Cookbook, Cristina Una Colombiana en California, Denisse  Ahorros para Mamá, Ely Simple y Delicioso, Jeannette Sazón Boricua, Juanita  Ahorrando Dólares, Mónica Life is a Journey, Reina Soy Mamá en Casa and Yoly Cuponeando participated publishing delicious food and wonderful ideas for Lent the last seven weeks.
I hope you enjoyed these series and that  you're ready to celebrate Easter with your family next weekend.
Many blessings, thanks for following and happy Easter!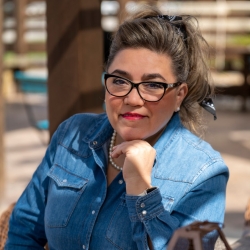 Latest posts by Chef Adriana Martin
(see all)