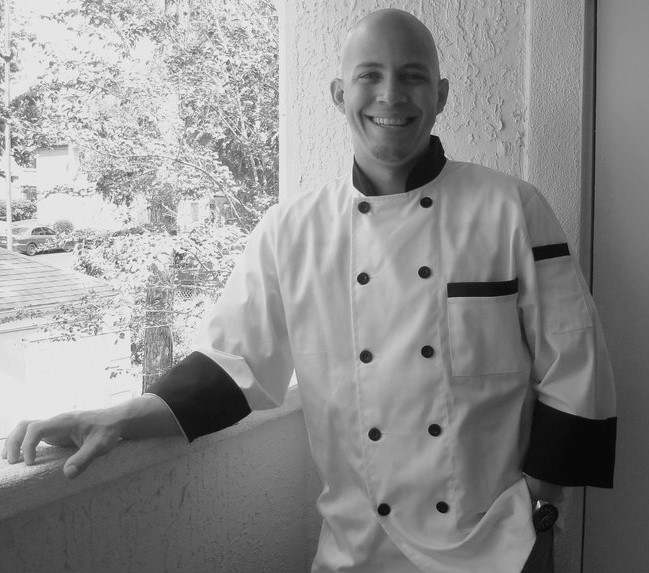 During the latest Home and Garden Show here in Orlando had the pleasure to meet Danny Otero successful Latino executive chef from Teak Neighborhood Grill and its Sister Restaurant RusTeak Restaurant and Wine Bar.
Chef Danny was born and raised in Puerto Rico. He enjoys using fresh and local ingredients in many of his creations where he helped Teak win the coveted award of best chilli in Orlando at this years Orlando Chili Cook-off with his top secret chili recipe.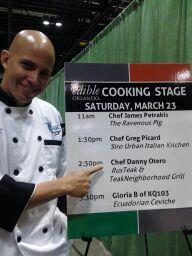 "My passion for cooking comes from the incredible diversity and freedom that is among the culinary world! There are no language, no social barriers or no limit to how much you can learn and create! Taking fresh ingredients and creating a meal to please from the simplest to the most demanding palate is something that has always kept me striving and challenging to perfect my cuisine. Since I was a child cooking has always been in any and every family gathering", said Chef Otero.
Chef Otero is a recent graduate of Le Cordon Bleu Culinary Academy of Orlando and has also previously held the position of Executive Chef at Stonewood Tavern and Trotters Irish Pub.
"As a Latino Chef from Puerto Rico my favorite recipe so far is "Mofongo with garlic mojo relleno  the mariscos", Mofongo is half way cooked green plantain, smashed with garlic, cilantro, pork cracklings and chicken stock, served on a "pilon", a vase made out primary of wood used to smash spices, then the "Marisco" Spanish word for sea food, consist of sautéed garlic and cilantro with shrimps, lobster, grouper and fresh conch,  fresh diced tomatoes, a bit of white wine, salt pepper to taste and reduce until is done. Then place inside the "mofongo" and with a nice Piña colada!!!", said Chef Otero.
Hoping you enjoyed this interview, indeed it is inspiring to see that hard work and passion can help you reach your dreams.
Many thanks Chef Danny Otero for sharing your inspiring story!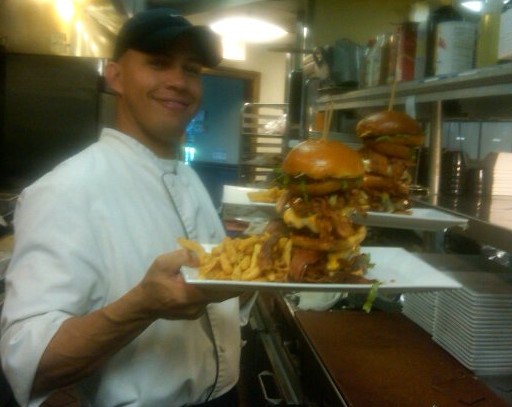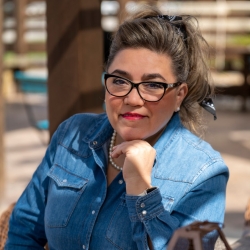 Latest posts by Chef Adriana Martin
(see all)