This post is also available in: Español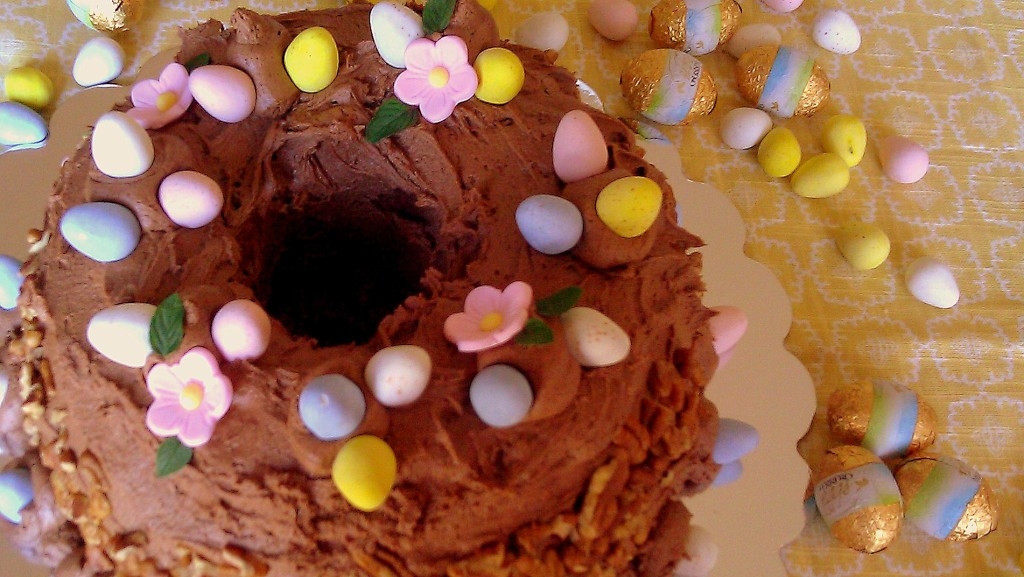 Believe it or not I'm not a chocolate gal though this recipe of chocolate cake I love, actually brings me a lot of nice memories since my mom would bake this for me on my birthday, this recipe is so special that I think will be a great dessert to cake during Easter brunch or dinner.
INGREDIENTS
2 cups of pancake flour
1 cup of Nesquik
1 cup of evaporated milk
1 cup of canola oil
4 eggs
1 tablespoon of baking powder
Preparation time: 45 minutes, you will need a mixer, a bundt cake pan, and a measuring cup. Approximate cost per person is around $1.50 depending on local ingredients cost. Place all ingredients in the mixer and mix all together, before pouring the mix into the baking pan spray it with non-stick oil; pour the cake mix into the pan and set your oven at 425 F, when ready place your cake in the oven and bake for 20-30 minutes.
You will know is ready when you start smelling that delicious just baked cake, to make sure is properly cooked take it out of the oven insert a tooth pick if it comes clean the cake is ready. Let it sit out the oven until cold before icing.
For the icing you will need:
1 stick of salted butter creamed and at room temperature
2 cups of confectionery sugar
1 cup of Nesquik
1 spoon of tablespoon of Nescafe or strong instant coffee
Cold milk (2 tablespoons or less)
Roughly cut pecans, sugar flowers and chocolate eggs to decorate
Mix all ingredients until a thick consistency, add the milk depending how thick you would like the icing; if you prefer runny icing add more milk if you want thicker then add less.
When the cake is cold cover with this icing and decorate with pecans and the chocolate eggs. This cake is moist and delicious, you can enjoy with iced or hot coffee or tea or a nice glass of cold milk.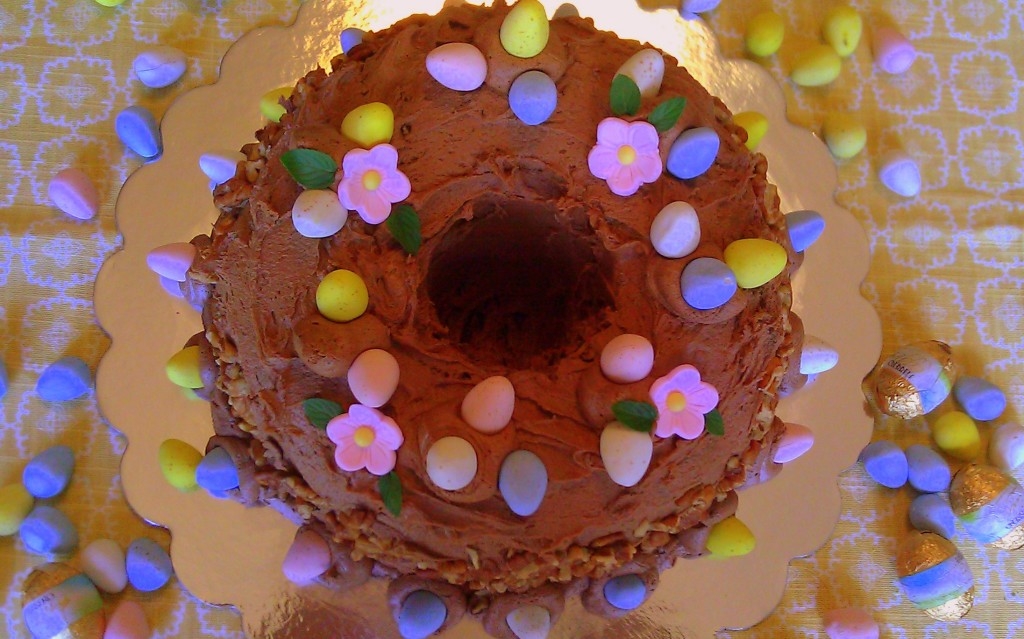 Try this recipe, trust me this is my family's best kept secret you will love it and your family too!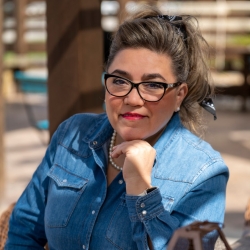 Latest posts by Chef Adriana Martin
(see all)