This post is also available in: Español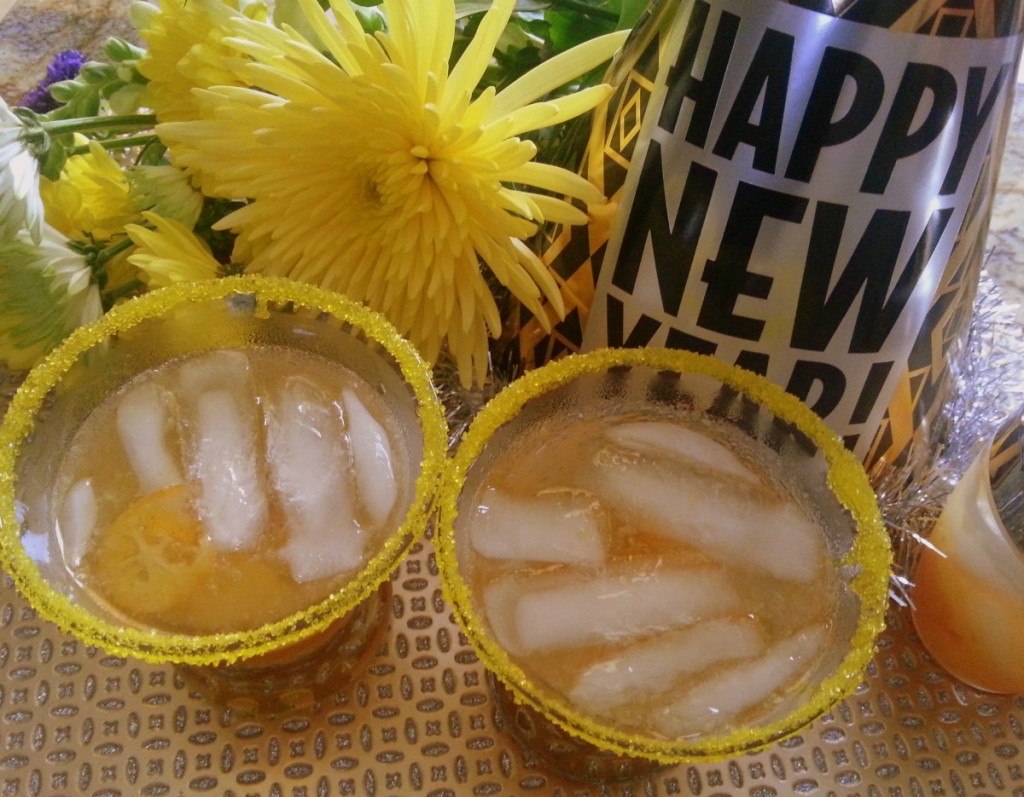 This year is almost over and have been thinking about a Kumquat Martini a nice cocktail to end the year and welcome the new. Kumquats are now in season and have a sweet and tangy flavor that goes well with martinis. But know you must be wondering what is a kumquat, this is a small fruit that originated in China and has been grown in Europe, California and Florida. This small fruit is sweet and tart unlike the orange you can eat kumquats whole since its skin is sweet and has a floral flavor. You can use kumquats for sauces, jellies, marmalade, to make desserts, salads, sweet and savory dishes and cocktails, so let's stir some kumquat martinis for New Year's!
INGREDIENTS
For the Kumquat Preserve:
1 pint of fresh kumquats cut in rounds
1 cup of orange juice
1 cup of Riesling wine
1 cup of raw sugar
1 tablespoon of orange marmalade
For the Kumquat Martini:
3 tablespoons of Kumquat preserve
2.5 shots of orange liqueur
4 shots of vodka
1 cup of ice
2 tablespoons of yellow sugar for the rim
Preparation time: 30 minutes. The Kumquat preserve makes 2.5 cups, cost per cup less than $1.50 per cup. The Kumquat martini preparation serves 4 drinks, cost per drink is around $3.00 dollars. You will need a smalls saucepan, a chopping block, a knife, measuring spoons and cups, martini shaker, martini glasses.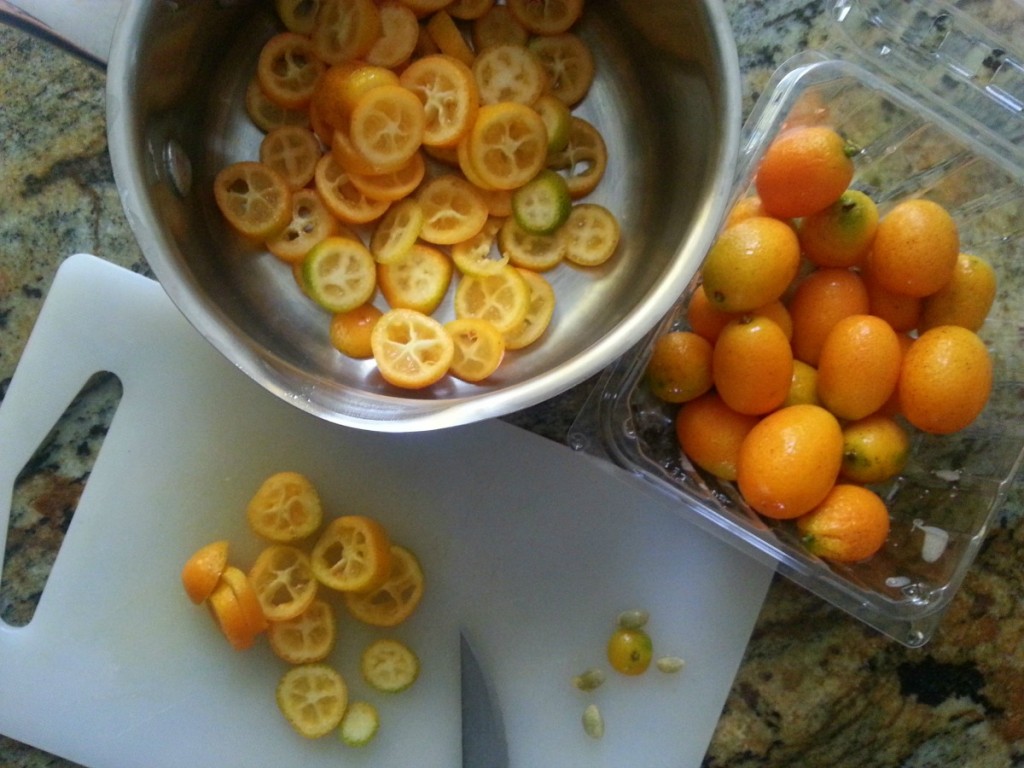 Start by cleaning the kumquat fruit with running water, then cut in round and discard the small green stem, also remove the seeds. Place the cut kumquats in a saucepan and add the orange juice, the Riesling wine, the sugar and the orange marmalade and stir. Cook this until getting a smooth sauce, let it cool and place it inside a glass container with a sealing cap.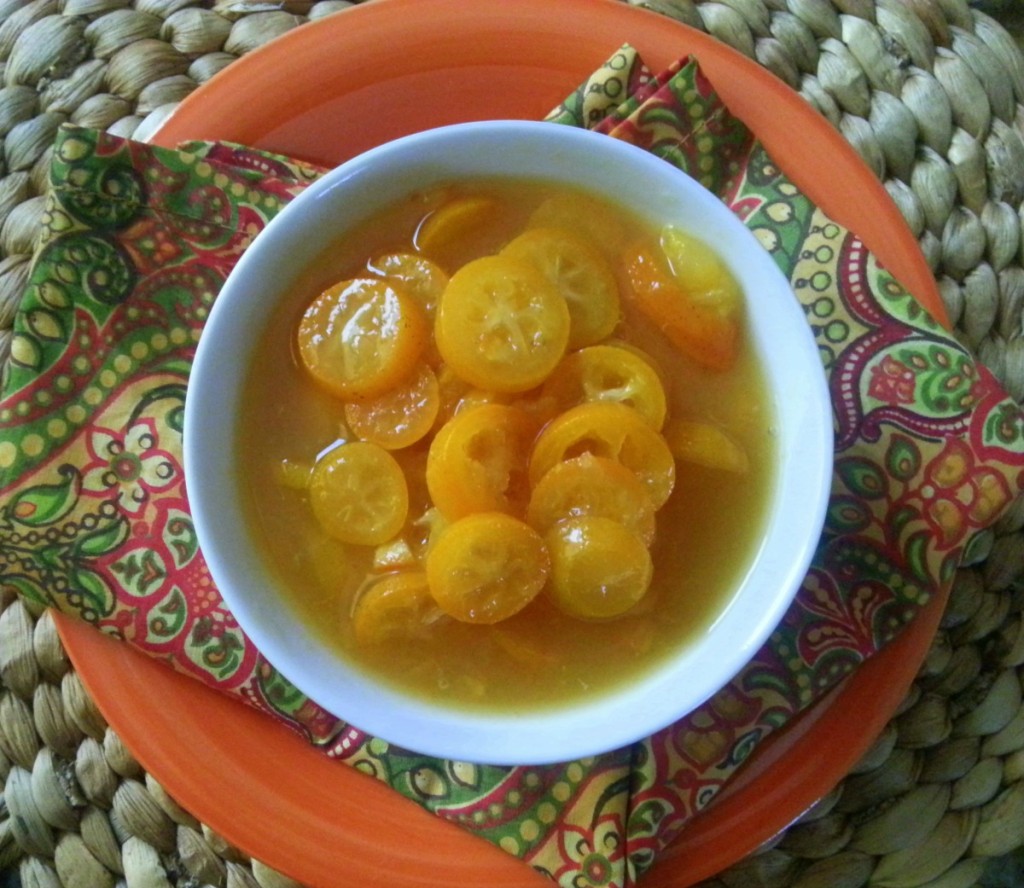 To prepare the Kumquat Martini add the ingredients of the list in the martini shaker and shake well. Wet the rim of the martini glasses with water and cover the rim with yellow sugar and serve the martini chilled. Please drink responsibly do not drink and drive and have a safe and wonderful end of the year.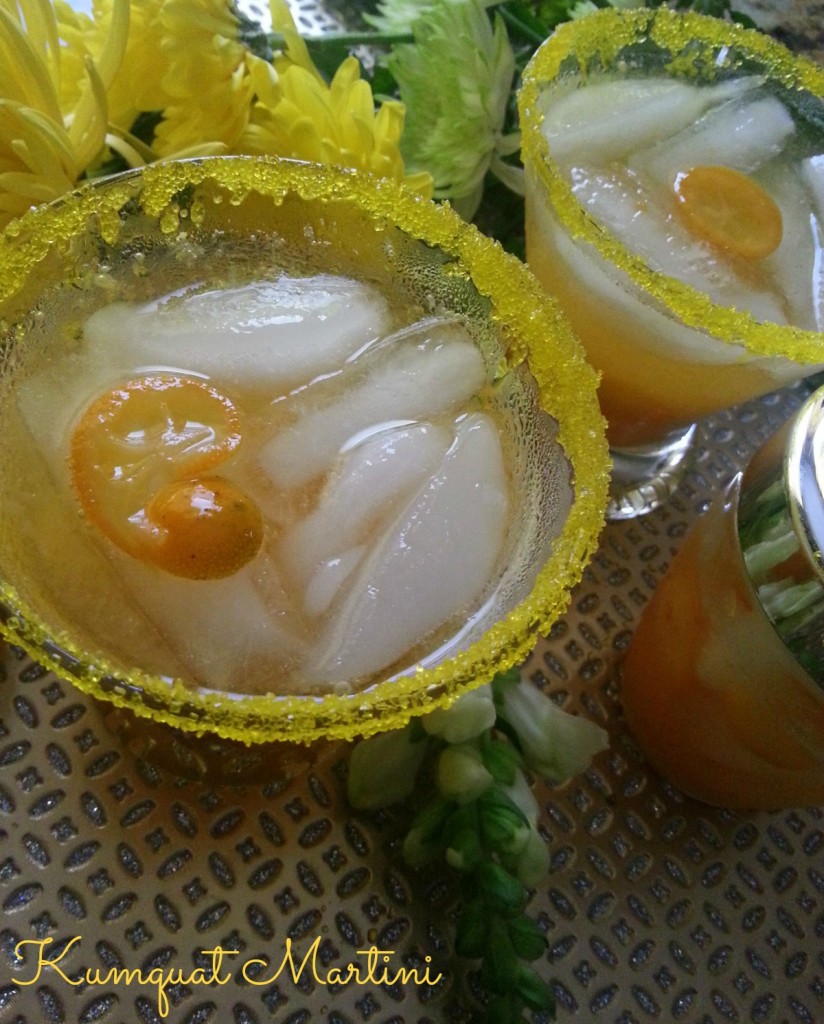 Happy New Year!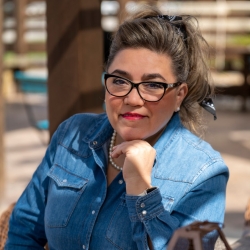 Latest posts by Chef Adriana Martin
(see all)