The Mexican Fiesta Florida Style was sponsored by Fresh From Florida as part of an Influencer Activation for Influence Central, however, all opinions expressed are my own.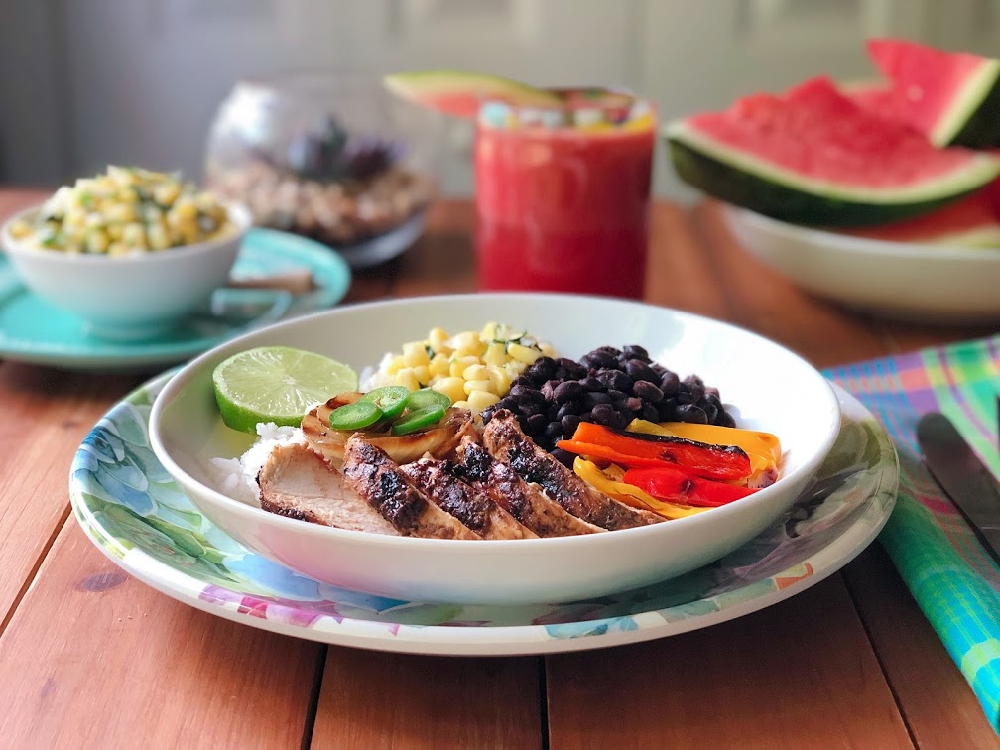 Are you ready to party and organize a Mexican Fiesta Florida style?
I organized a party at home using only Fresh From Florida produce and fruits. And the results were fantastic.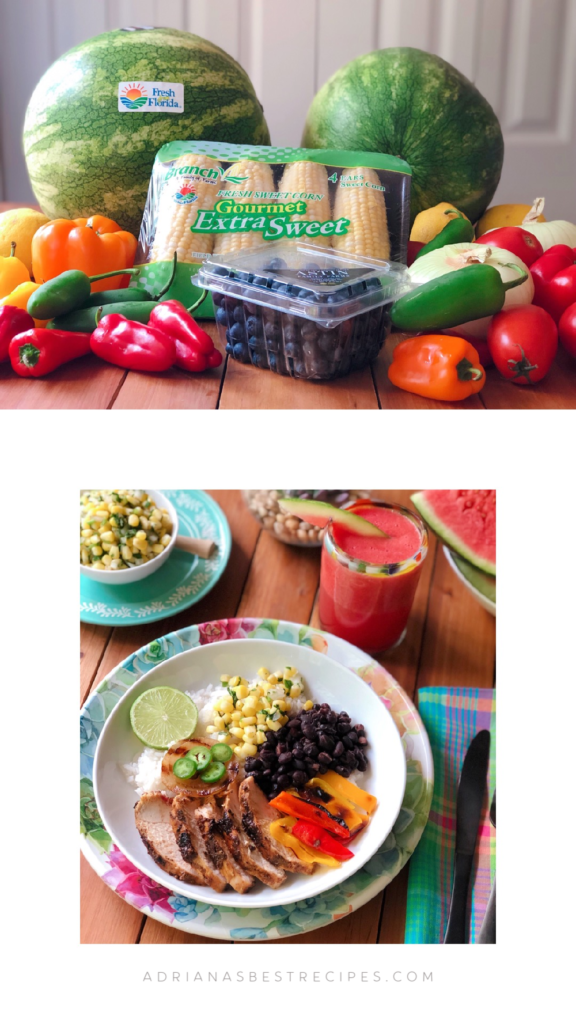 The menu included sweet corn, watermelon, tomatoes, bell peppers, and blueberries. All fruits and veggies now in season in our sunny Florida state.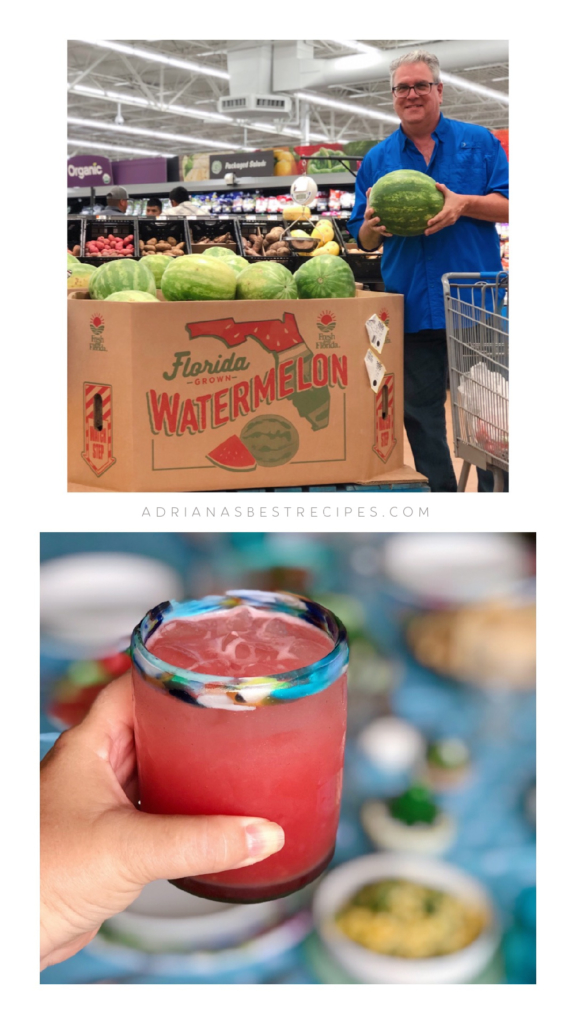 Taking advantage of the sweet juiciness of the Florida watermelon, I made a beverage and served it as a starter. Nothing like a fresh juice made with real fruit!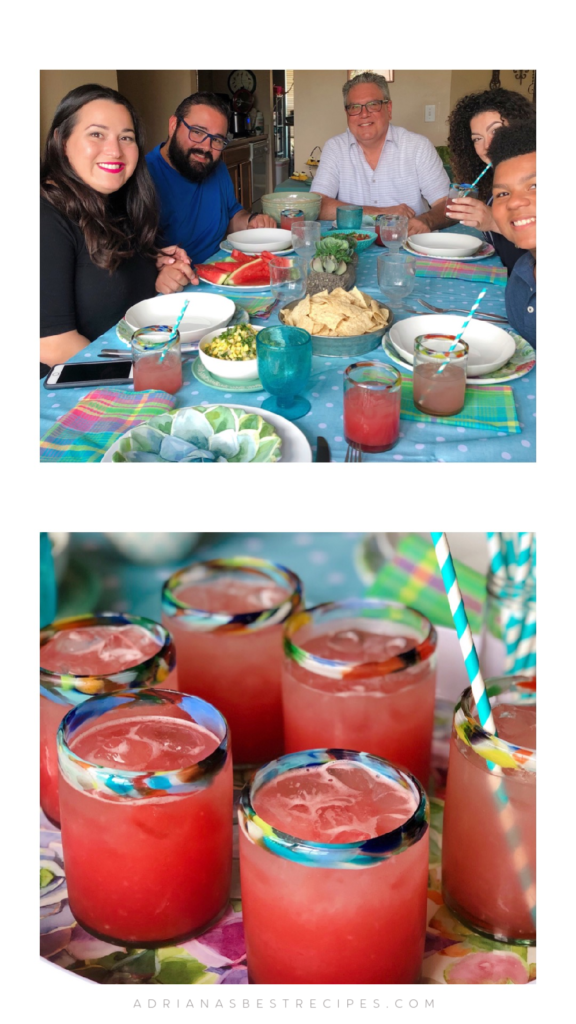 Make this juice by cutting the watermelon and add it to a blender, no need to add water or sugar. Florida watermelon is the only ingredient needed to enjoy a full glass of goodness. Just add ice, and you are all set!
Add a plate of sliced watermelon to the feast; everyone will love a good slice of fresh watermelon before or after dinner.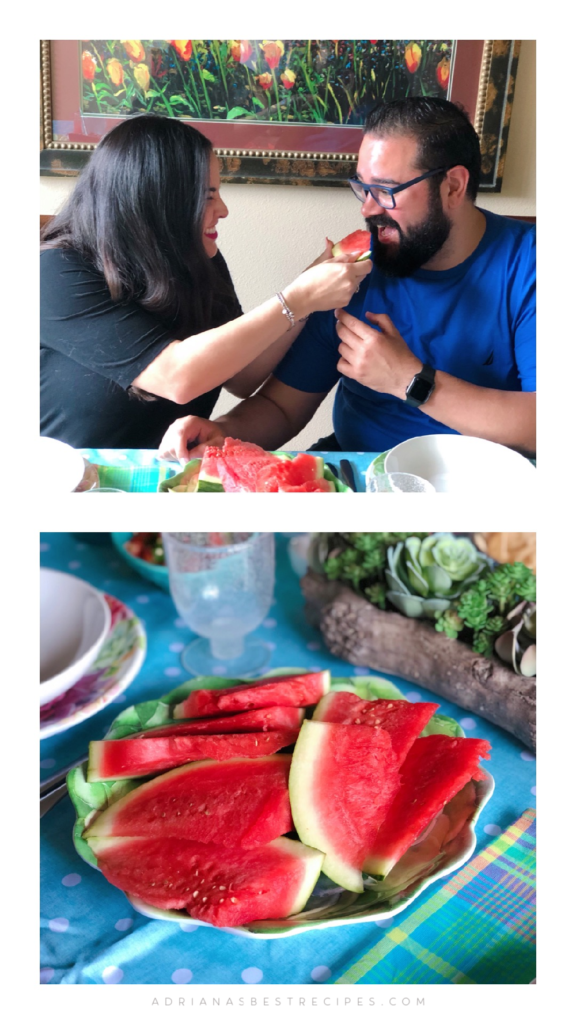 Let's get corny with Florida fresh sweet corn!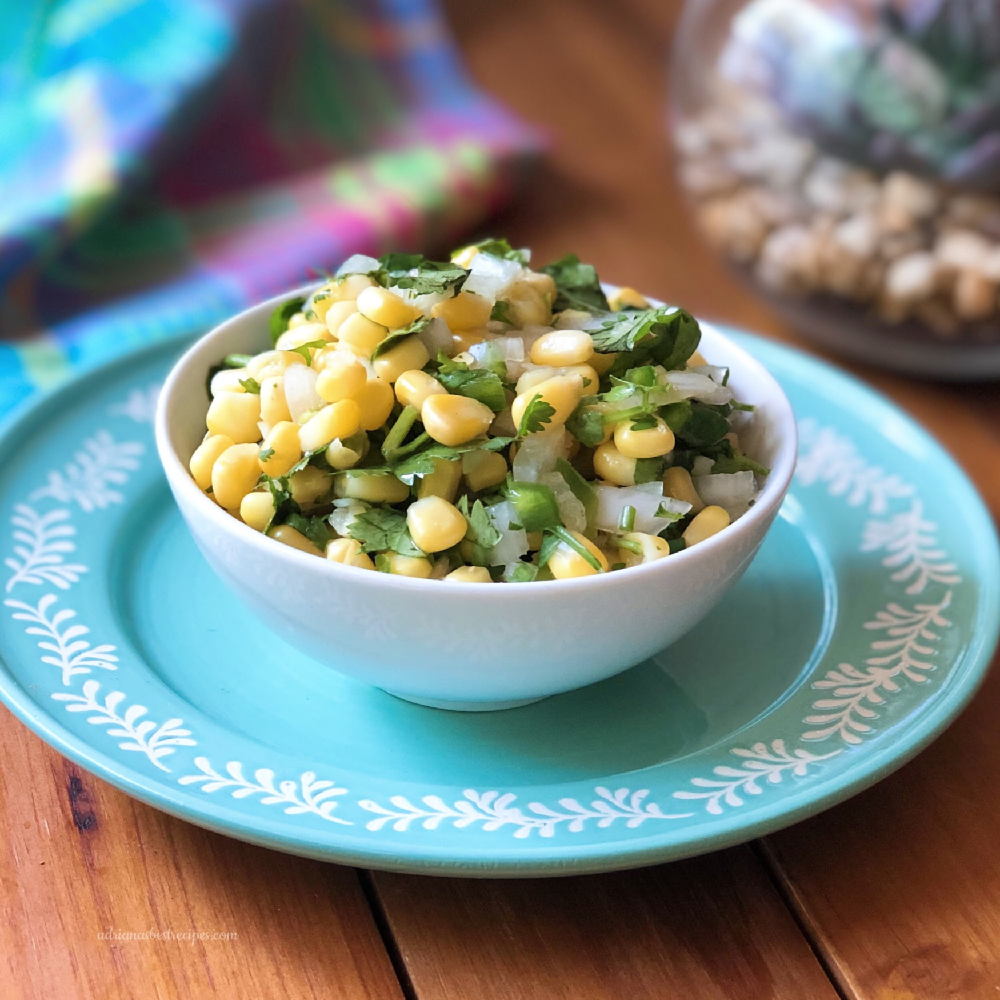 I made my famous sweet corn salsa with lime juice, onion, jalapeño, and Mexican spices. The freshness of Florida corn is what makes this salsa so unique. And a perfect addition to the Mexican party Florida style.
This corn salsa goes well as an appetizer paired with chips!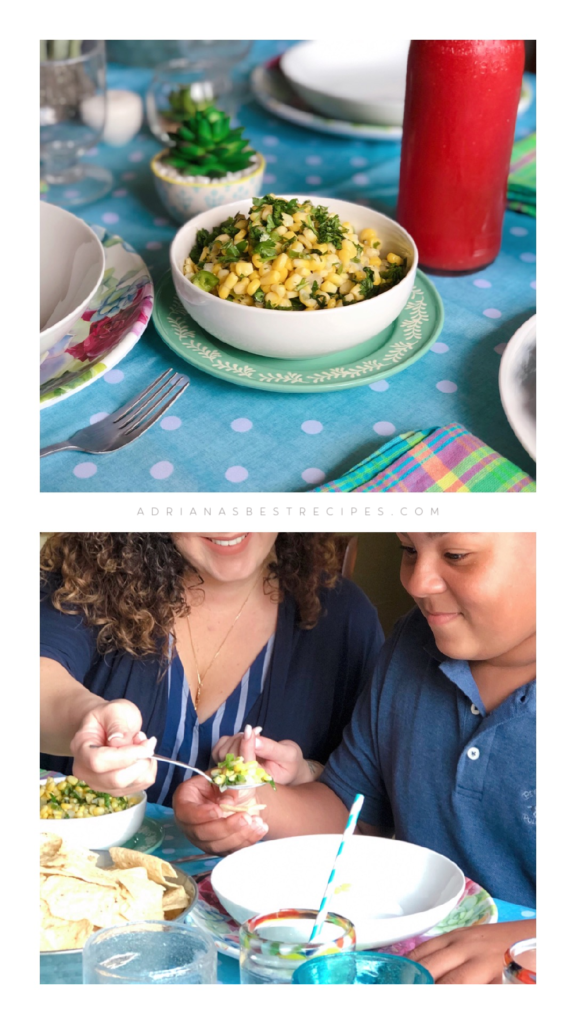 This corn salsa is the perfect appetizer but also a mouthwatering addition to a yummy chicken bowl with grilled Florida mini bell peppers, white meat, rice, and black beans.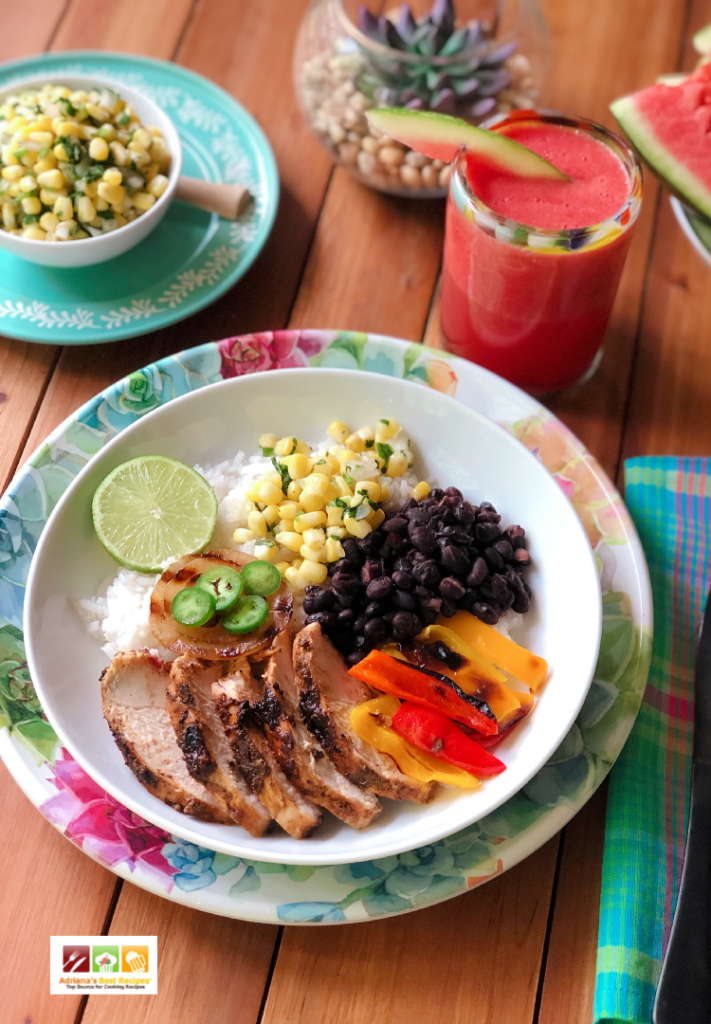 You gotta chop this Florida tomato salsa!
A Mexican party isn't complete without a spicy Mexican salsa. This spicy pico de gallo has Florida tomatoes, jalapeños, onions, cilantro, lime juice, cumin, and salt.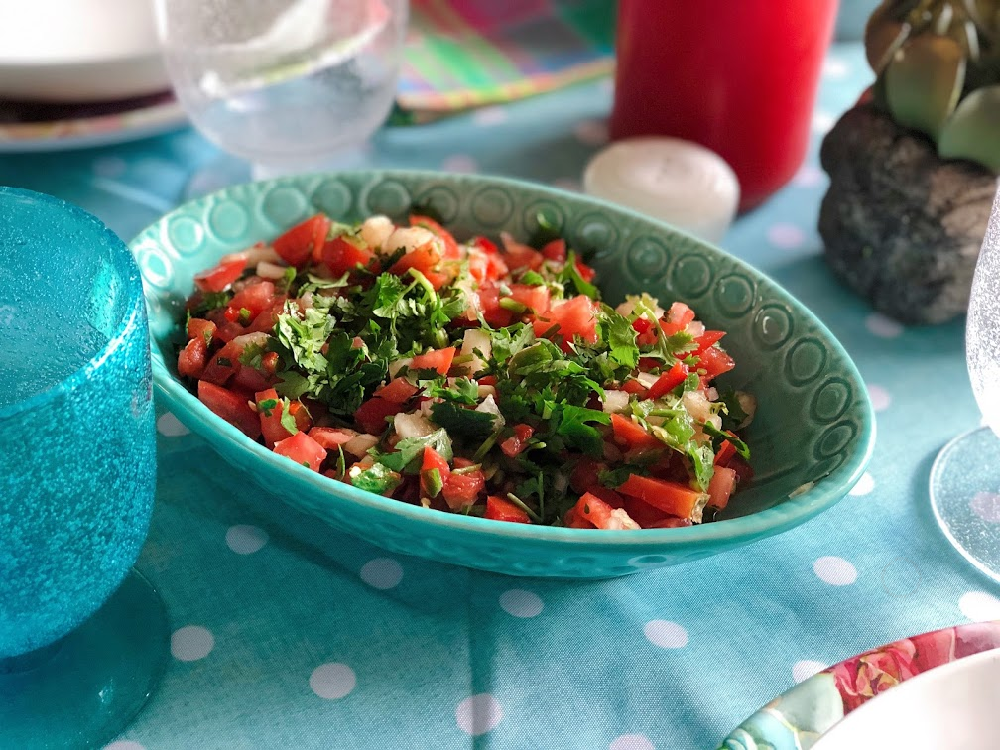 The tomato salsa is an excellent complement to the main dish, which is a grilled chicken bowl.
Blue me away with Florida blueberries!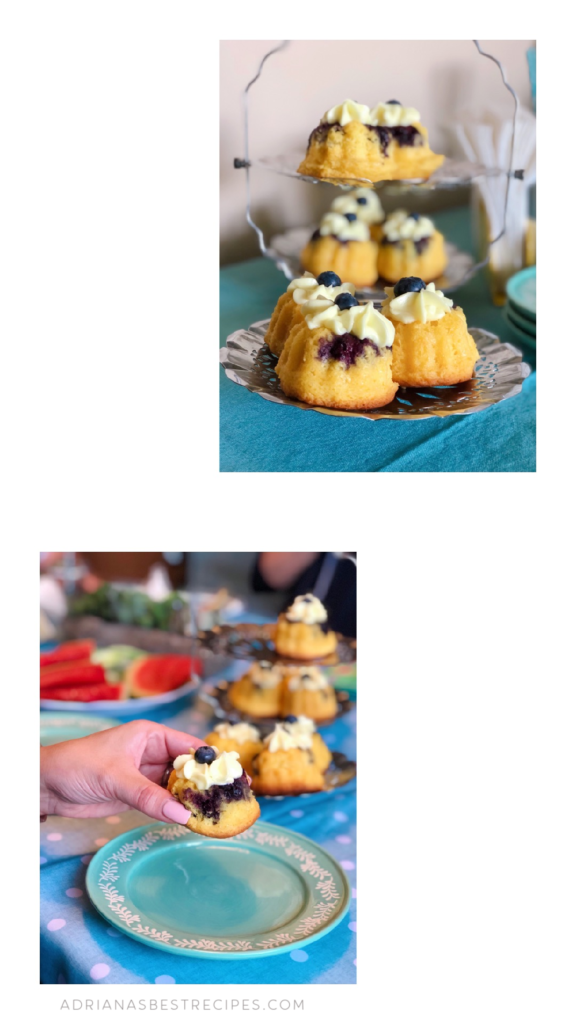 Any Mexican Fiesta needs dessert, so I baked tiny Florida blueberries lemon cupcakes with citrus frosting. This little bite with enough sweetness is the perfect ending to a full party menu.
Florida farmers make it easy for us to prepare delicious meals using fresh produce to share with family and friends.
Spring and summer are the perfect occasions to host dining experiences at home. Grilling is one of our favorite cooking techniques, and Fresh From Florida produce is our ally when planning a seasonal menu.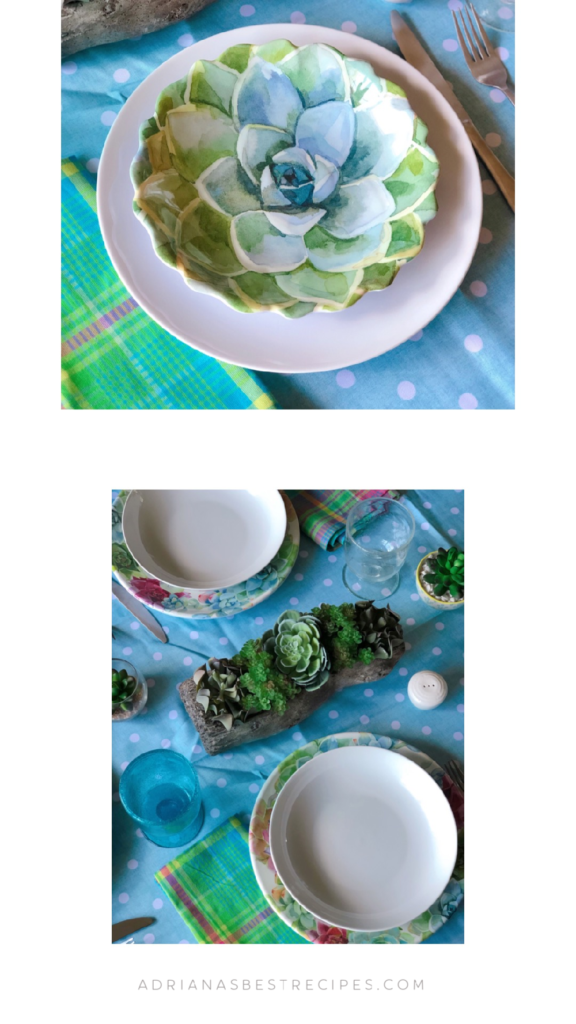 Follow our tips for a successful Mexican Fiesta Florida style.
Choose colors to brighten the table and make it playful. I love blue, so I went with a gardening look using succulents and themed plates to go along.
For the linens, I went with polka dots on a light blue, and a madras pattern for the napkins.
Since the theme is Mexican Party, I added glass-blown glasses that came from Guadalajara. And colorful paper straws with fun patterns in white and blue.
The centerpiece is a wooden log with succulents and added a few tiny glass vases with rocks and more cactus plants.
When planning the menu, consider using seasonal ingredients to bring the freshest flavors to the enjoyment of your guests.
I decided on serving watermelon juice that everyone can enjoy instead of soda.
For the main dish, I served a grilled chicken bowl with rice, black beans, and roasted Florida bell peppers.
Made corn salsa and pico de gallo, both with Fresh from Florida Produce to garnish the bowl and use as a side dish.
The dessert was a blueberry lemon tiny cupcake and watermelon slices.
When thinking on dishes, I chose easy recipes that are ready fast. The host should enjoy it too!
Organizing spring and summer parties are fun and can be as easy as a walk in the park. Especially when you are using Florida produce now in season.
When shopping for your ingredients, look for the Fresh From Florida label on produce, seafood, and food. I found all my ingredients at Walmart and Publix.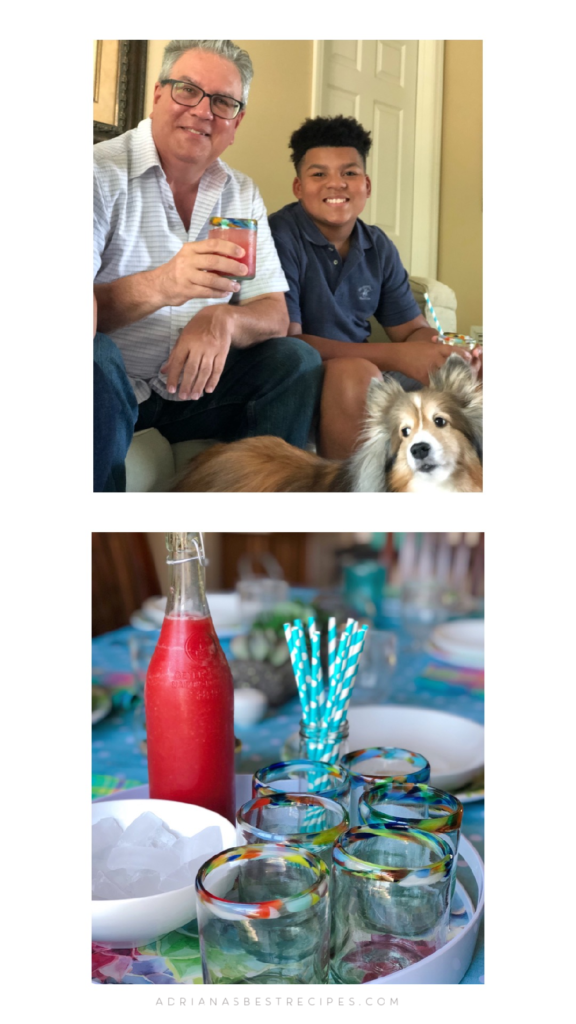 Follow the Fresh on social media and check out their Fresh! recipe videos!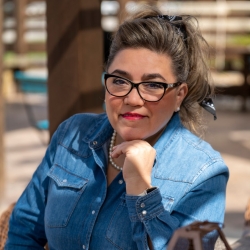 Latest posts by Chef Adriana Martin
(see all)