This post is also available in: Español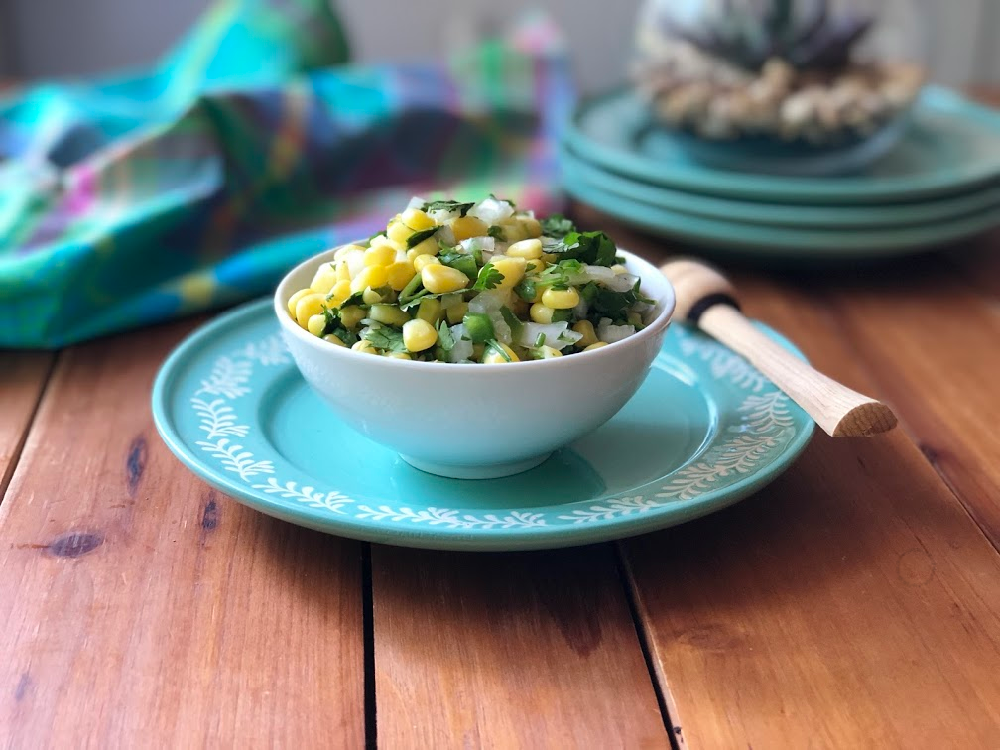 Florida sweet corn is now in season!
When your local farmers market brings you sweet corn we make sweet corn salsa. This is a fresh salsa that complements dishes such as chicken bowls, tacos, tostadas, or served as an appetizer with chips.
Fresh sweet corn is delicious and a versatile ingredient, perfect for grilling season too. Because who doesn't love corn on the cob with a buttery spread, or Mexican street corn with mayo, lime juice, cotija cheese, and spicy seasoning.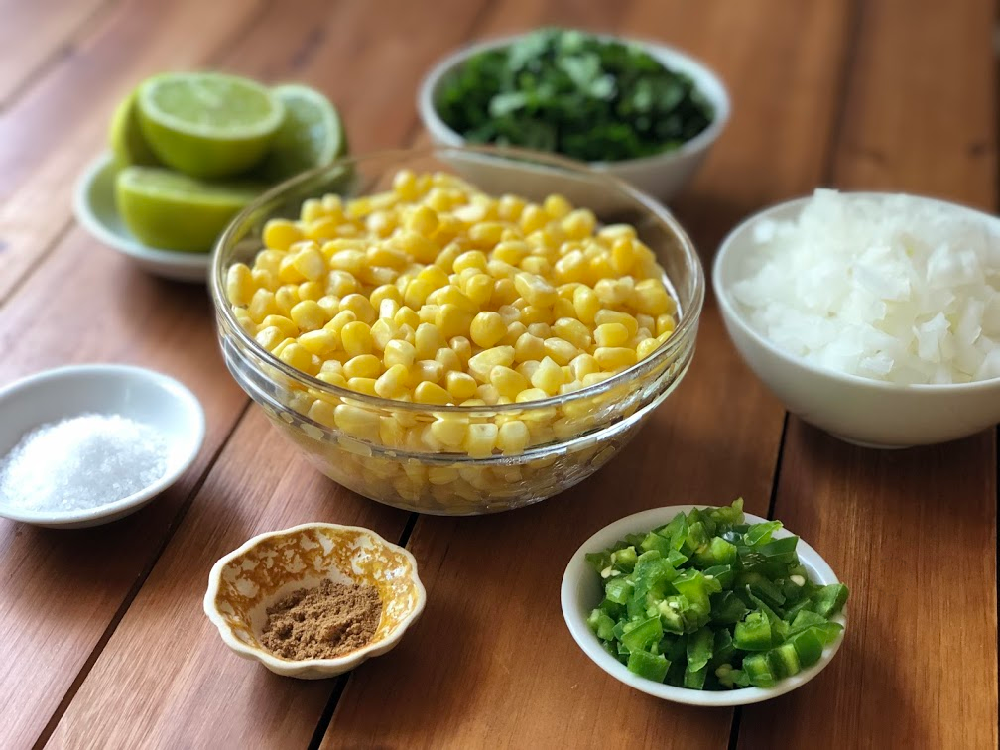 Central Florida is where the sweet corn grows in the Zellwood area, which organizes a corn festival every year but for some reason, I have never attended despite all these years living in Orlando. I guess an activity that we have to put in the books to support the local agriculture, which is so important.
There are several types of corn grown in Florida. It can be bright yellow, white and speckled with white and light yellow. All types have the same sweet taste and we love to boil them with spices and just add butter. A complete meal ready in less than 5 minutes.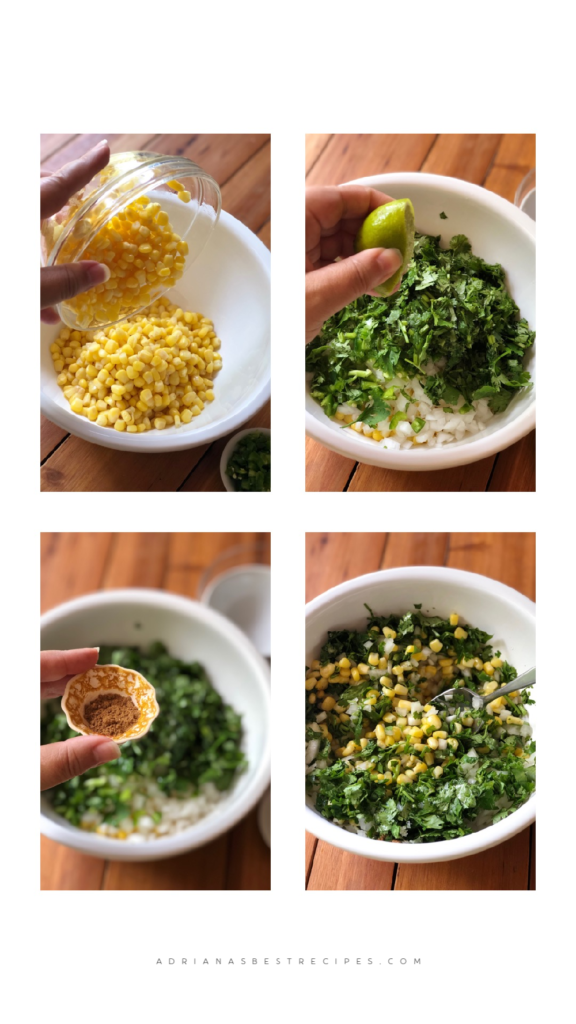 Grilling Florida sweet corn is another way to enjoy this yummy veggie. Many take the husks out and place it directly in the flame, I suggest to grill them inside the husk for a tender result.
Tips on how to clean fresh corn for cooking the Florida sweet corn salsa.
Many prefer to buy the Florida sweet corn clean and without the silk and the husks. But did you know the corn silk could be used as an ailment and husks are very good for cooking?
The corn silk is good for making teas to help with urinary tract and bladder health. In the past, people used it to help with the management of high cholesterol, diabetes, blood pressure, and heart disease. If you suffer from those illnesses we recommend asking a doctor and treat those issues with prescription medications instead.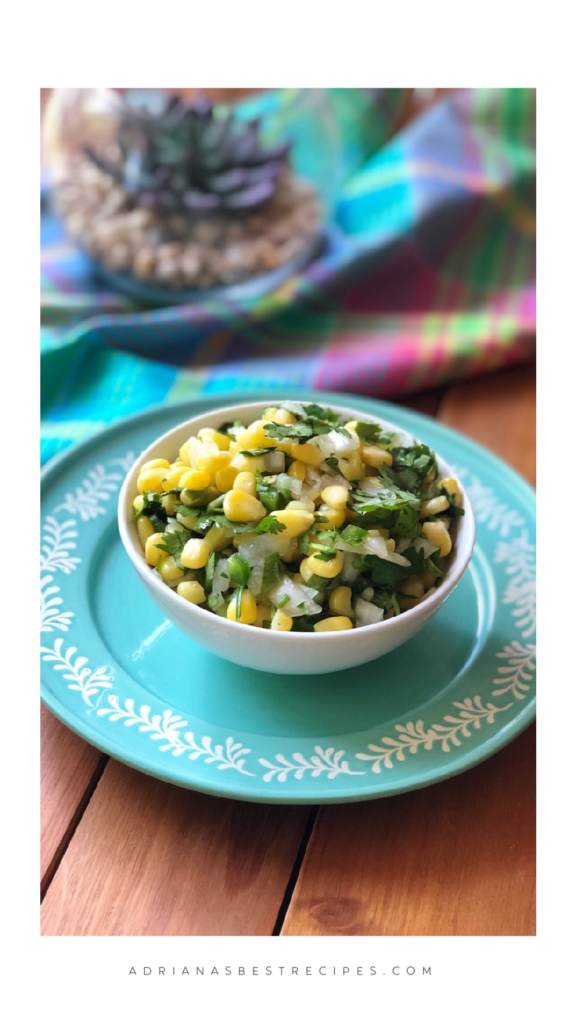 Removing the silk is an easy process, cut the bottom of the corn ear exposing half an inch of the kernels. Hold the sweet corn ear from the top and squeeze out from top to bottom. The results will be an ear of sweet corn on the cob free of the husk and the corn silk. Ready to use on the on our Florida corn sweet salsa.
Another option is to submerge the sweet corn without the husk in water and with a toothbrush remove the silk by brushing it. There are tools available here on Amazon that help with the process and to cut the kernels off the corn. A helpful gadget as the corn salsa uses cooked corn kernels.
We like to save the corn husks for making tender sweet corn tamales, and to dry so that we can have enough for tamale season. Mexican crafts use corn husks for creating beautiful angels and other keepsakes for the holidays. So don't through them away!
How to make the Florida sweet corn salsa?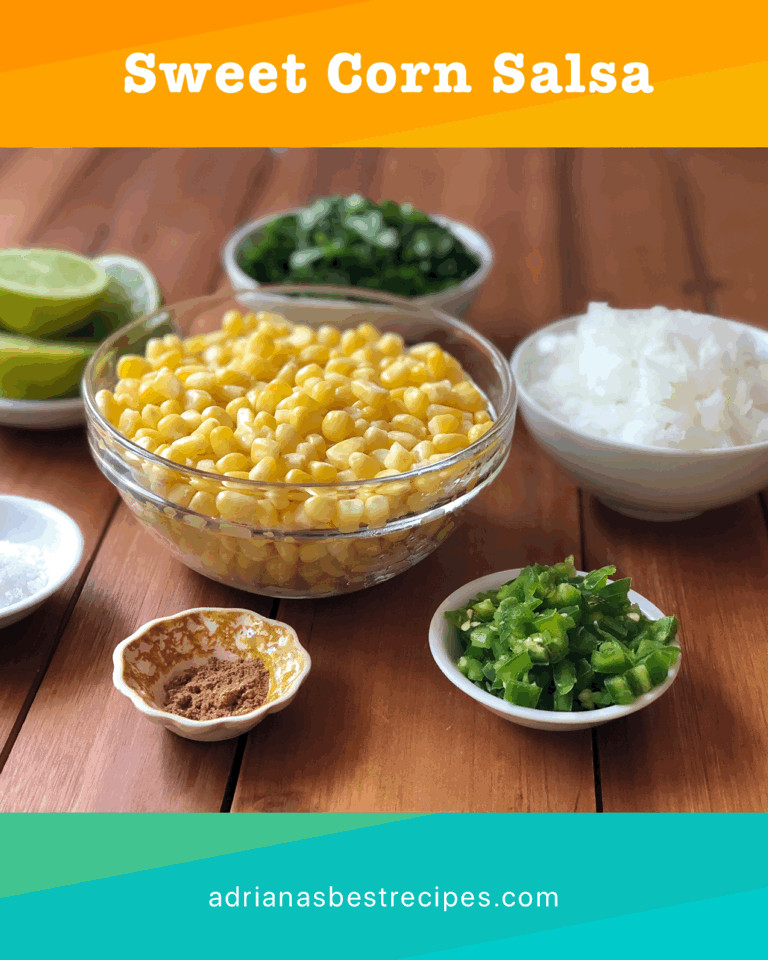 This salsa recipe is very simple. You need fresh Florida corn, jalapeño peppers, white onion, cilantro, lime juice, cumin, and salt.
We opted for boiling the corn and cutting the kernels to use in the salsa. Then mix with the chopped peppers, the onion, and the cilantro. I added lime juice for a brighter note, cumin for smokiness, and salt.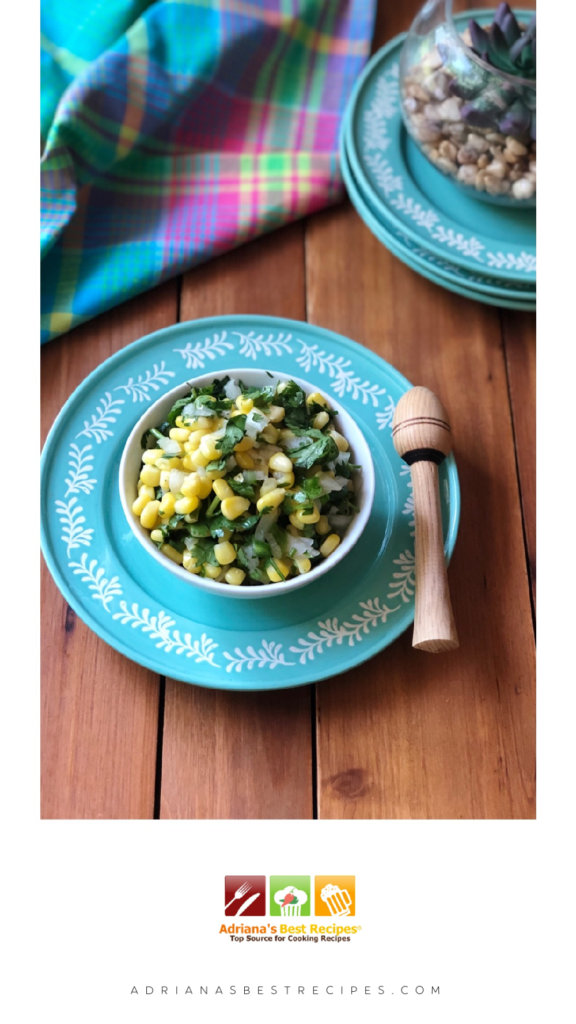 The result is a refreshing corn salsa that is perfect garnish to grilled meat bowls, tacos, or to eat as a snack with corn chips.
The sweet corn salsa is ready in no time and is a tasty addition to the summer menu.
Are you ready to try it? It is so yummy!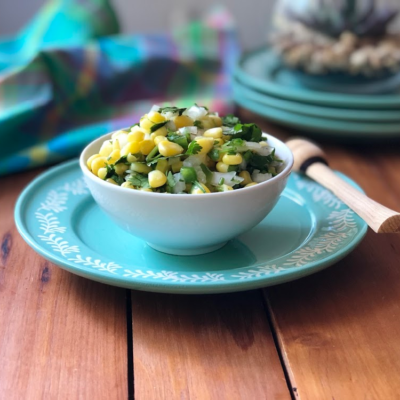 Florida Sweet Corn Salsa
The Florida sweet corn salsa recipe is simple. You need fresh from Florida corn, jalapeño peppers, white onion, cilantro, lime juice, cumin, and salt. Mix all together and enjoy with corn chips, use as a garnish with grilled meats, or add to your tacos
Equipment
Corn cutter

Pot

Knife

Cutting board

Mixing bowl
Ingredients
4

cups

sweet corn kernels

cooked

1

cup

white onion

diced

2

jalapeños

chopped

1/2

cup

cilantro

chopped

1

lime

juiced

1

teaspoon

cumin

1

teaspoon

salt
Instructions
Clean the sweet corn by removing the husks and the silk. Use a corn cutter to remove the kernels. Cook on boiling water for 3-5 minutes on high. Temper with iced water and set aside.

Dice the onion and chop the rest of the ingredients. Place ingredients in a mixing bowl and combine.

Season the sweet corn salsa with lime juice, cumin, and salt to taste. Serve with chips or use as a garnish for grilled meats.
Notes
You can use frozen corn kernels if desired. Cook by following the instructions in the package and set aside. 
Nutrition
Calories:
174
kcal
Carbohydrates:
39
g
Protein:
6
g
Fat:
3
g
Saturated Fat:
1
g
Sodium:
587
mg
Potassium:
453
mg
Fiber:
5
g
Sugar:
9
g
Vitamin A:
607
IU
Vitamin C:
27
mg
Calcium:
24
mg
Iron:
1
mg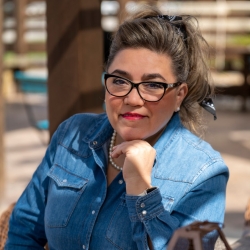 Latest posts by Chef Adriana Martin
(see all)