This post is also available in: Español
This shop has been compensated by Collective Bias, Inc. and its advertiser. All opinions are mine alone. #FlavorYourSummer #CollectiveBias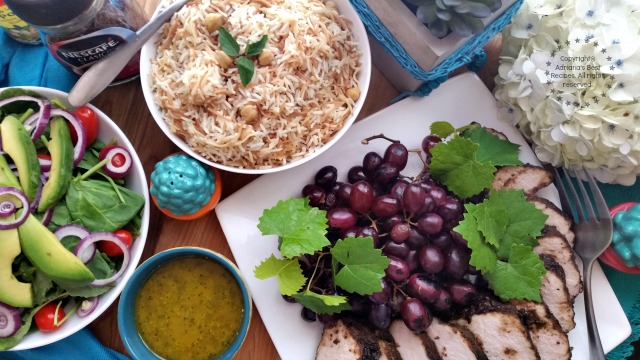 Summer and grilling season are almost here so felt it was appropriate to share ideas for a summer grilling party menu to get you inspired for the season and excited to host a family gathering latino style using Nestlé Summer Products which are easy to use and so affordable.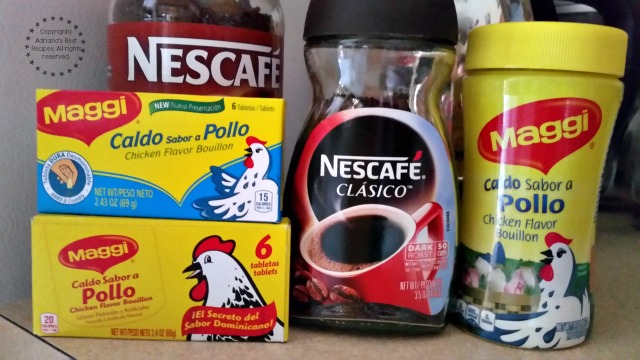 Having flavorful dishes is one of the characteristics of our Latino style of cooking, for us is very important putting out dishes that are full of flavor and personality. I remember when I was used to live in Mexico at my mother's kitchen it was a must to have in the pantry products like NESCAFÉ® CLÁSICO™, MAGGI® Seasoning and MAGGI® Bouillon.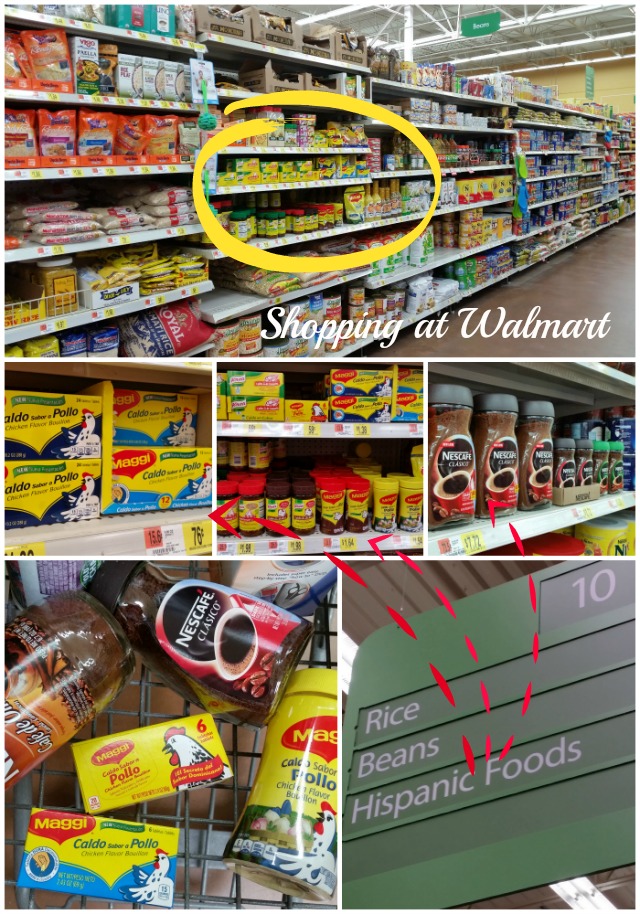 When I came to live here in the United States I was worried on how I was going to be able to recreate my mother's dishes without MAGGI® Seasoning and Bouillon yet I found those at my local Walmart, which was  a big surprise and a lifesaver.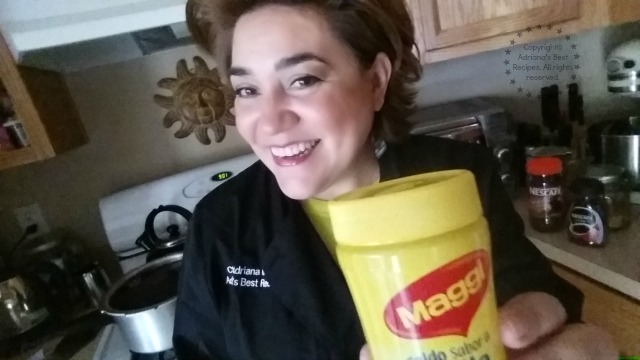 NESCAFÉ® CLÁSICO™ I grew up with. Every morning I would have a café con leche before going to school, and yes children in Mexico actually drink coffee in small portions and adding a lot of milk. This was my favorite cold drink too. My grandma was used to make me café frio with lots of cold milk while our sleepovers at her house. It was so much fun to drink iced coffee paired with pan de dulce in bed. But NESCAFÉ® CLÁSICO™ isn't only good for coffee or for preparing desserts it actually can be used on savory dishes and I love it for rubs.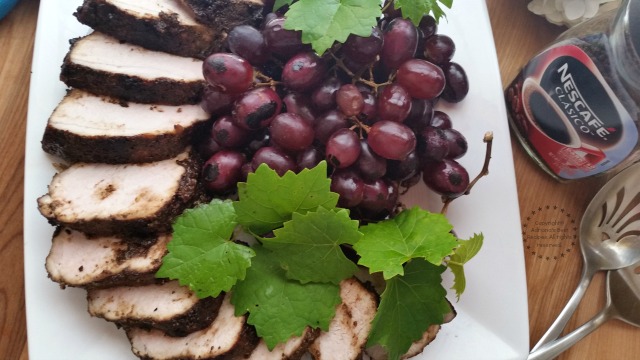 That is why my first menu suggestion is a Grilled Pork loin with a NESCAFÉ® CLÁSICO™ rub.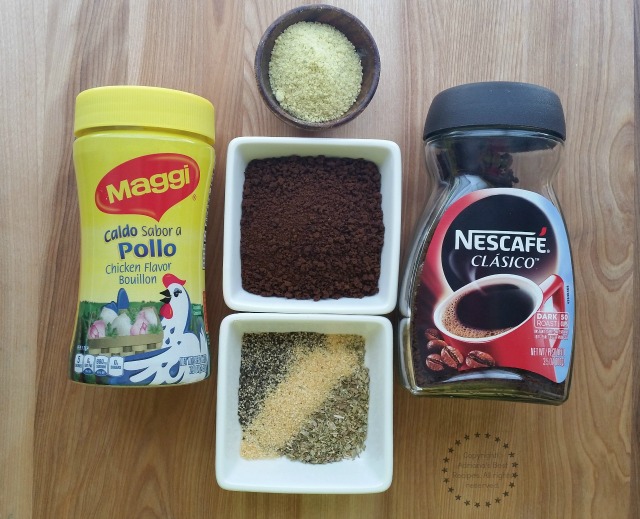 INGREDIENTS
1 pork loin
2 tablespoons of olive oil
2 tablespoons of NESCAFÉ® CLÁSICO™
1 tablespoon of MAGGI® Bouillon
1 teaspoon of ground black pepper
1 teaspoon of garlic powder
1 teaspoon of Mexican oregano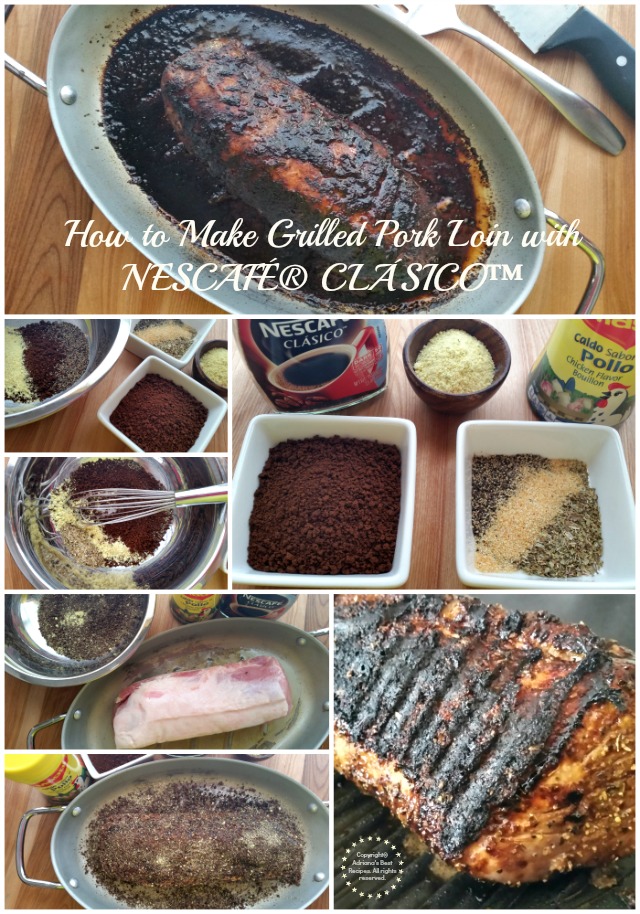 Follow these step by step instructions to prepare the Grilled Pork Loin with a NESCAFÉ® CLÁSICO™ rub:
Place the pork loin on a pan and cover well with the olive oil. This will allow the rub to stick to the meat.
For the rub combine all the ingredients of the list on a bowl t and mix well using a whisk.
Season the pork loin on both sides with this rub and sear on the grill until getting the grilling marks on both sides.
Finish cooking the pork loin inside the oven for 20 minutes at 400 degrees Fahrenheit until getting an internal temperature of 150 degrees Fahrenheit. Let the cooked pork loin rest before cutting.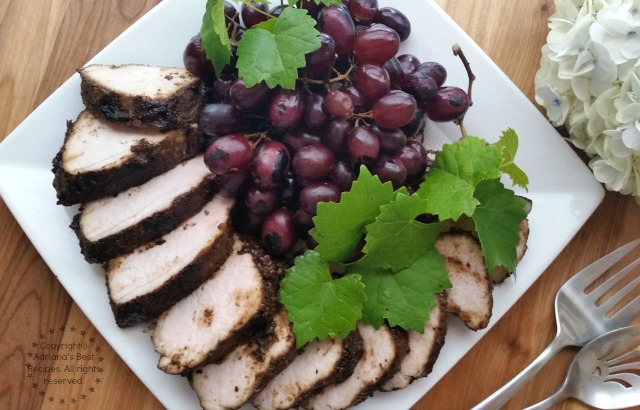 You can garnish the pork loin with fresh grilled grapes which the sweetness will go very well against the bitterness of the coffee rub. For grilling the grapes just place them for few minutes on the hot grill and blister. Serve hot alongside the pork meat.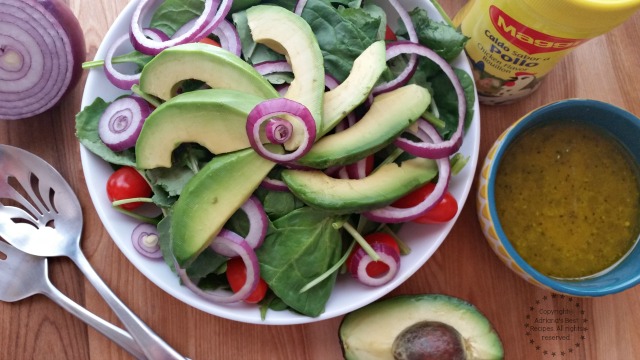 My second menu selection to pair with the grilled pork loin is a fresh Spinach and Kale salad with cherry tomatoes, purple onions, avocados and finished with a very special dressing. My mom's Mustard Vinaigrette with MAGGI® Bouillon for taste, lime juice and olive oil.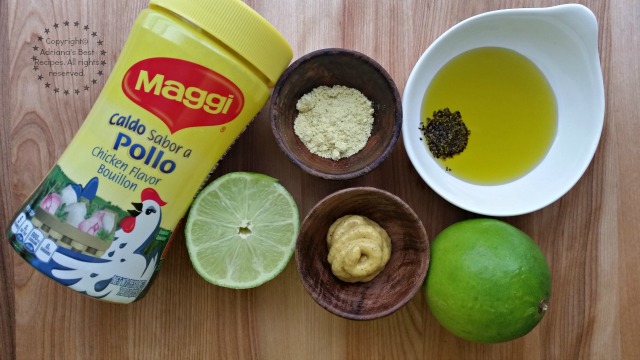 INGREDIENTS
4 cups of spinach and baby kale greens
1 avocado
1/2 purple onion cut in rounds
1 cup of cherry tomatoes
For the vinaigrette:
1 tablespoon of dijon mustard
1/3 cup of lime juice
1 teaspoon of MAGGI® Bouillon
1 teaspoon of ground black pepper
1 cup of olive oil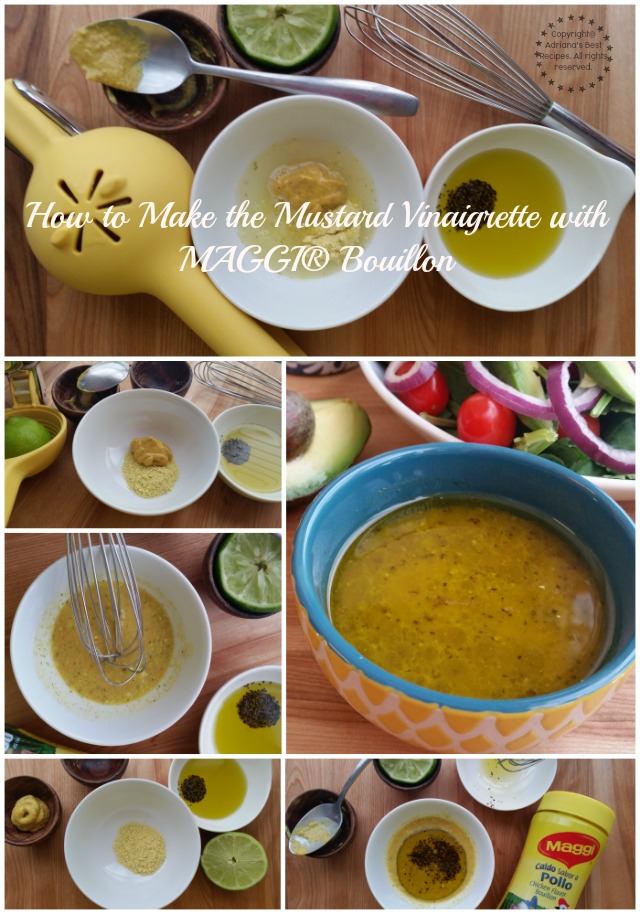 Follow these step by step instructions to prepare the Mustard Vinaigrette with MAGGI® Bouillon:
In a bowl add the mustard, the MAGGI® Bouillon powder and the lime juice and combine well with a whisk.
Add the olive oil and the black pepper and stir. Pour on a bowl to serve table side.
Place the greens on a bowl, the tomatoes and the onions. Add the avocado slices and serve family style.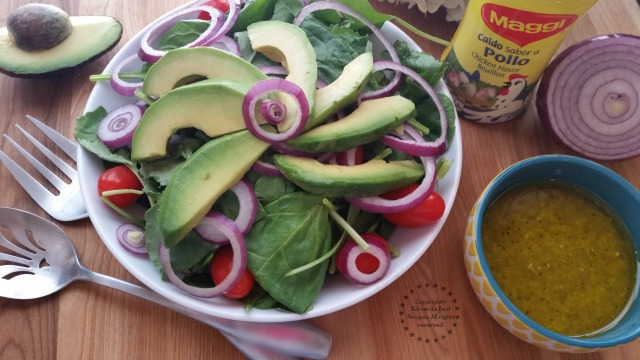 Allow your guests to drizzle as much salad dressing as they would like. It is always nice to have a fresh option to offer as a side dish to our guests.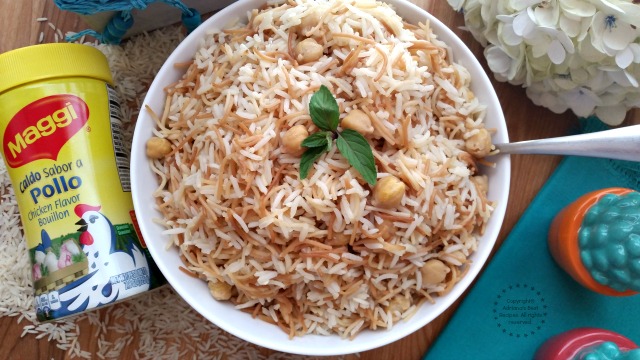 In our Latino table rice is a staple and a must have so I am also suggesting to cook one of my favorite recipes a Rice N Roni Mediterranean Style with basmati rice, fideos, chickpeas and mint.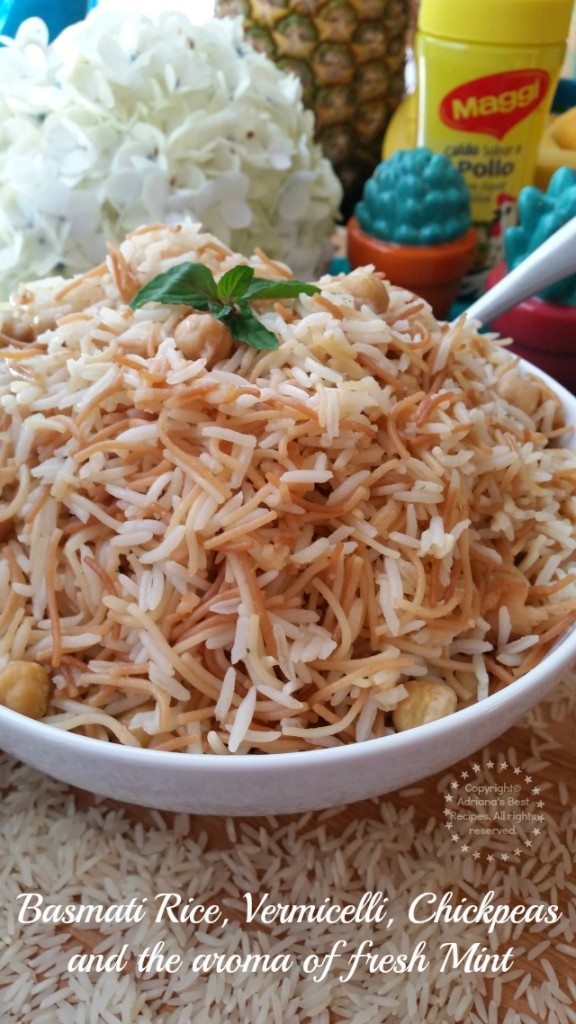 This was a traditional side dish that I was used to enjoy at home and that celebrates my Lebanese heritage. It is a very simple recipe yet so good and goes perfect with this Summer Grilling Party Menu. Click on the picture for the recipe details.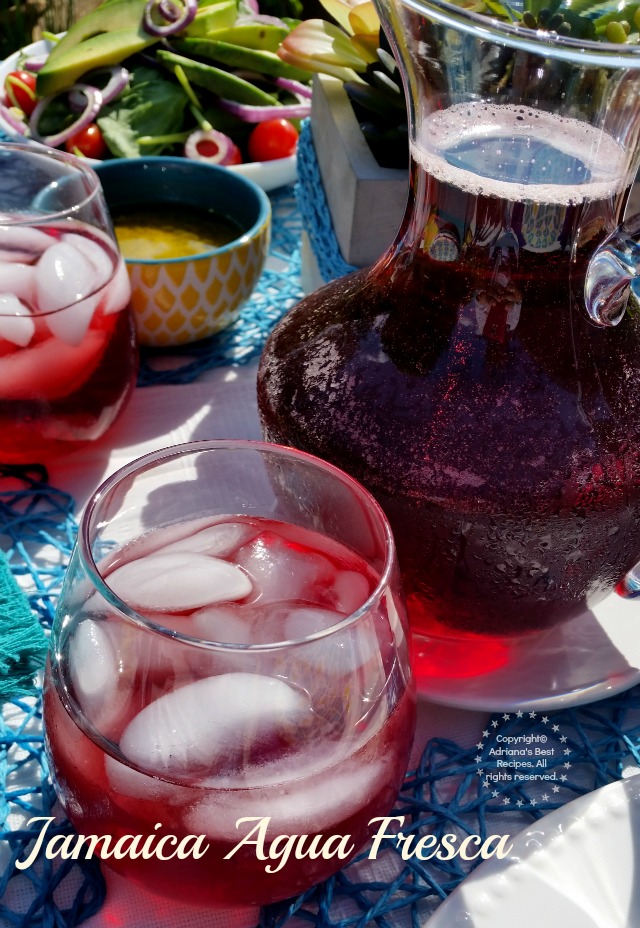 Every meal needs a beverage I am suggesting a Jamaica Agua Fresca, a cheerful drink for all the family that is made with the roselle flower sun-dried calyces. This is another favorite for parties and refreshing option for this Summer Grilling Party Menu. See recipe here.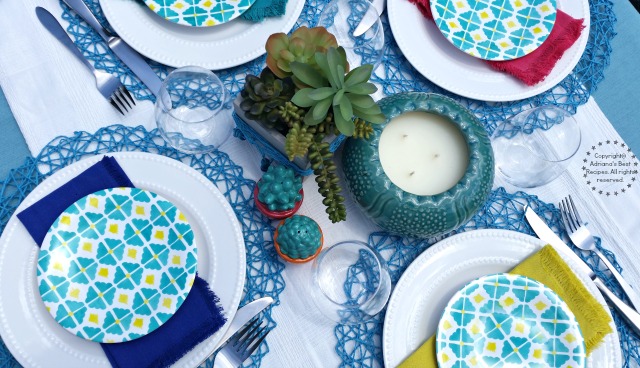 I love bright colors for my table settings, so I am suggesting blue, white and green which all colors go very nicely with my backyard decor.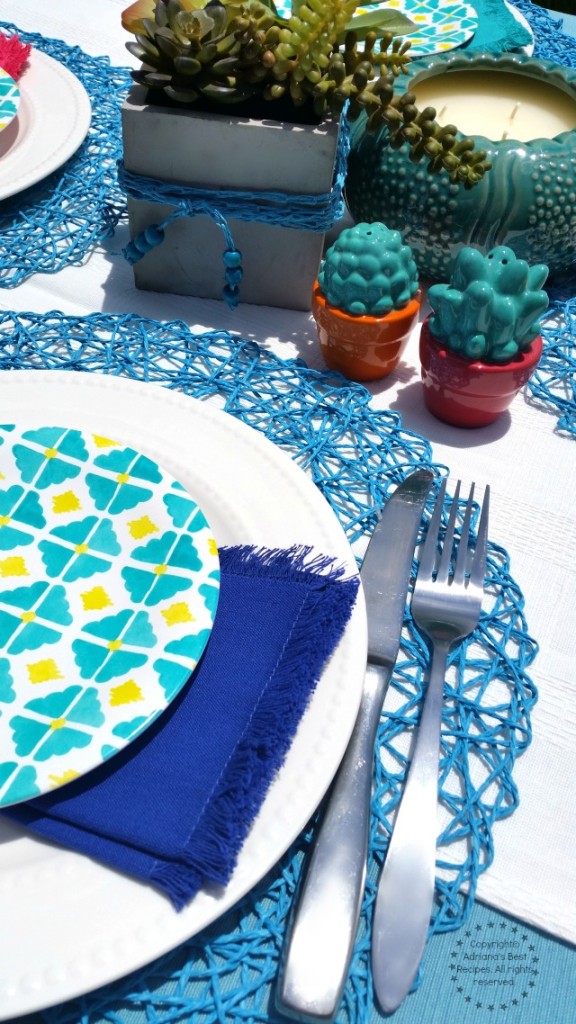 Since this is an outdoor party I am including a citronella candle to keep the mosquitos away and I am using a cactus centerpiece using plants from my own garden. I believe that adding natural components to your table setting adds soul and a special personality to the decor.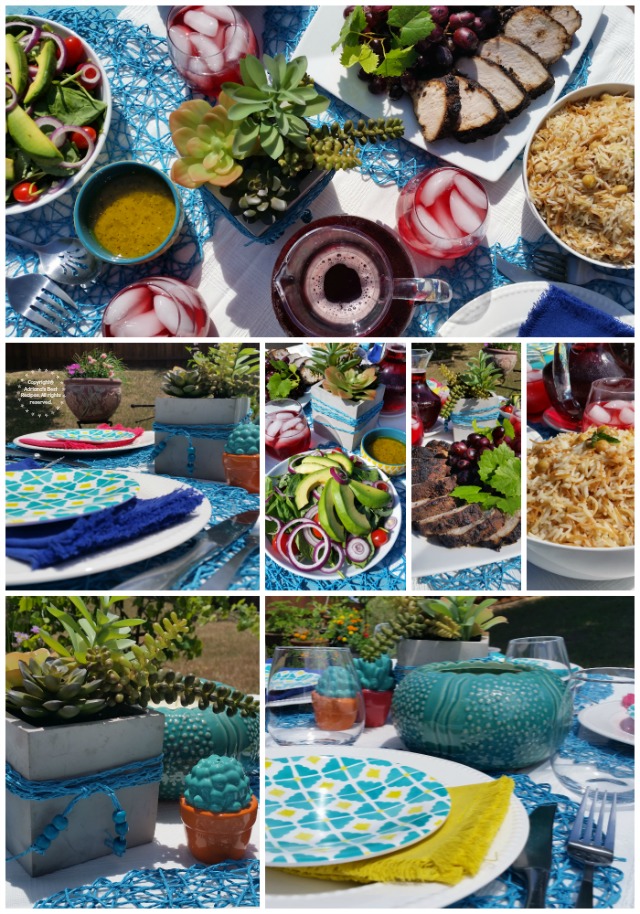 I hope that these ideas presented have inspired you to organize your next Summer Grilling Party.
I invite you to use the variety of Nestlé Summer Products that enhance the flavor of your summer dishes and that are available at your local Walmart and watch the video!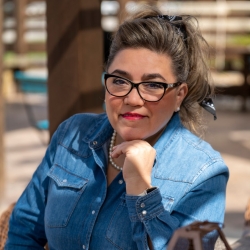 Latest posts by Chef Adriana Martin
(see all)