The chocolate fondue is a sponsored collaboration with Cuisinart and the Cuisinart™ Electric Fondue Set.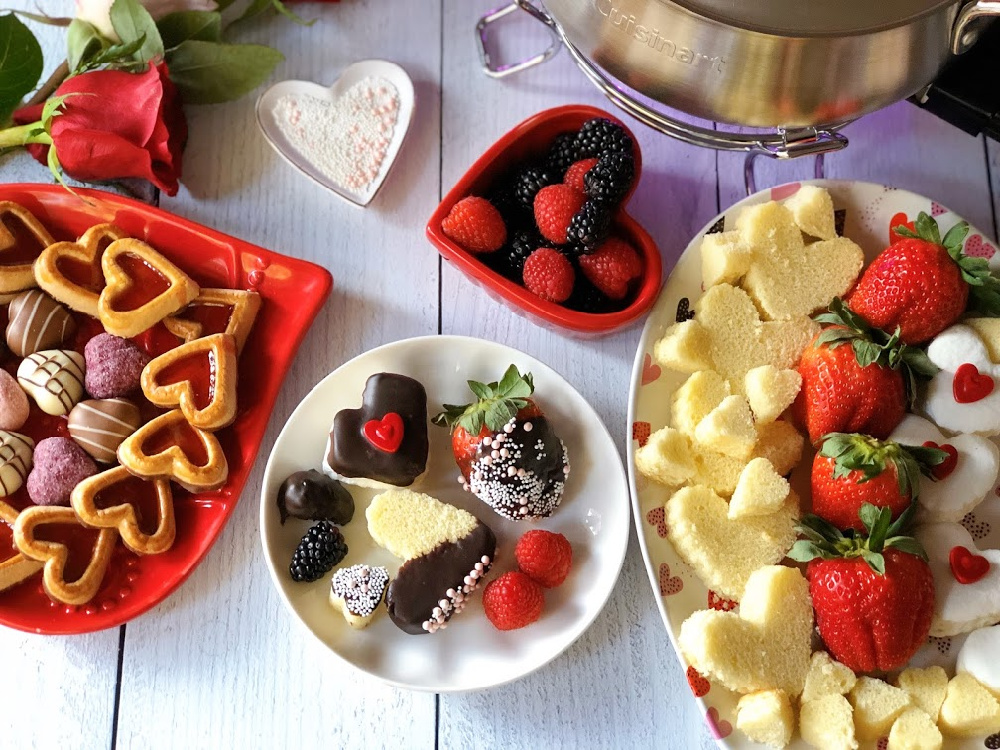 Bringing a Chocolate Fondue party to celebrate National Chocolate Lovers Month!
February is a busy month. Galentine's day is on February 13. Valentine's Day is on February 14. Drink wine day is on February 18. But the most delicious celebration of all is national chocolate lovers month.
The reason why February includes other chocolatey celebrations, such as cream cheese brownie day (2/10), peppermint patty day (2/11), cream-filled chocolate day (2/14), chocolate mint day (2/19), chocolate cover nut day (2/25), and chocolate souffle day (2/28).
The Chocolate Fondue Recipe has THREE Ingredients Only!
Making this stunning dessert takes no time and has only three ingredients, including melting chocolate, heavy cream, and almond liqueur. For the best results, we recommend the use of the Cuisinart™ Electric Fondue Set.
This electric fondue has a heating element built into the base of the pot and a thermostat that adjusts to a wide range of temperature settings. Plus, it is nonstick and stainless steel. The fondue pot has a 3-quart capacity and includes eight fondue forks. Making it perfect for a family or a couples-friends gathering.
The chocolate fondue is a fun way to enjoy dessert. You can pair the melted chocolate with all your favorite bites. For our chocolate fondue party, we prepared a full tray with seasonal berries, butter cake hearts, and marshmallows too. Added sprinkles as well as a plate with heart-shaped raspberry cookies, and truffles.
Cuisinart™ Electric Fondue Set is perfect not only for making the chocolate fondue but for savory recipes too. Because an electric fondue set is a practical gadget to make cheese, broth or oil fondue options too. I cannot wait to try it for making shabu-shabu, and my favorite cheese fondue with white wine, and Alpine cheeses such as Gruyere, and Swiss cheese.
Where the Fondue Originated?
Fondue started in Switzerland, becoming its national dish in the 1930s. But the recipe came about with the idea of using old cheese and bread. The word "fondue" comes from "fondre" which in French means to melt.
In the eighteenth century, the cheese and bread artisans saw the opportunity to create a new way of enjoying cheese and bread during the winter months.
Their high selling season for bread and cheese were during the spring and summer months. But during winter they would suffer losses and the dairy and baked products will go old and stale.
So they found a way to avoid the waste by melting the cheese with wine, garlic, and local herbs. And cutting the stale bread into squares to use it for dipping.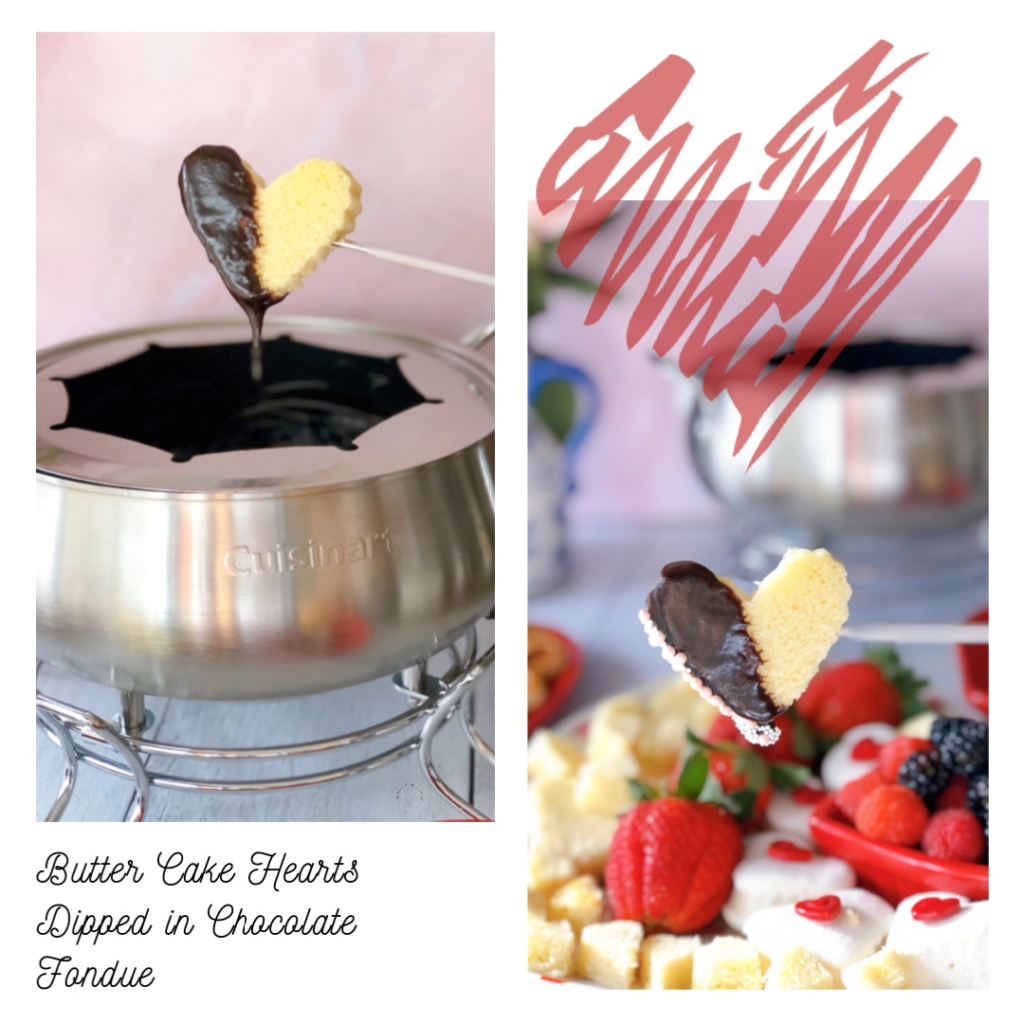 Immediately this new way of enjoying cheese and bread became very popular and accepted. Making cheese fondue would allow for family gatherings around the fire while enjoying wine, bread, and cheese.
How Other Countries Enjoy Fondue and Chocolate Fondue?
Nowadays, fondue is a fancy experience. In France, meat fondue is very popular, it is called Fondue Bourguignonne as it started in the Burgundy region. The meat fondue requires a pot of oil, and good quality meat cut into chunks. This fondue can include mushrooms and other vegetables too.
In China, broth fondues are popular. This type of fondue includes thinly sliced beef, a variety of vegetables, and beef broth. The broth cooks the meat and the vegetables and the dish is enjoyed as a soup. This is a no-waste dish. Nothing is discarded.
In America is where the chocolate fondue became so famous. And it is understandable because who doesn't love chocolate and even more when melted?
There is no data as to who created the trend of chocolate fondue in America for sure it is a favorite dessert and a tradition for romantic dinners with champagne or cordials.
The reality is that chocolate fondue is a fantastic idea to enjoy not only in February but any time there is a special occasion or the craving for cake, fruit, and chocolate.
Learn how to make the 3-ingredient chocolate fondue
I wouldn't wait long, order your Cuisinart™ Electric Fondue Set and shop for the ingredients too. Follow the step by step recipe details below and enjoy this fabulous dessert with those you love.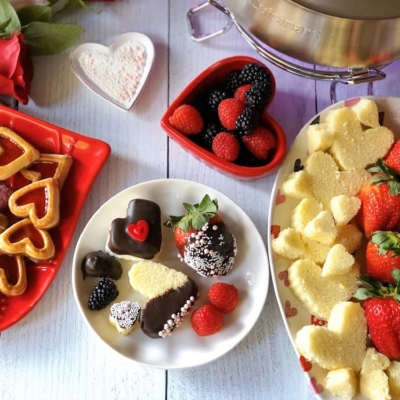 Chocolate Fondue
We are bringing a Chocolate Fondue party to celebrate National Chocolate Lovers Month thanks to Cuisinart (sponsored). This chocolate fondue recipe has three ingredients and takes no time. We are using melting chocolate (dark, milky, and white), heavy cream, and almond liqueur. For the best results, we recommend the use of the Cuisinart Electric Fondue Set.
Equipment
Cuisinart Electric Fondue Set

Heart-shaped cookie cutters
Ingredients
1/2

cup

dark chocolate

1/2

cup

milk chocolate

1/2

cup

white chocolate

1

tablespoon

almond liqueur

substitute with almond extract

1/4

cup

heavy cream
Instructions
Cut butter pound cake and marshmallows of your choice into hearts using a heart-shaped cookie cutter. Place the hearts in a tray or themed plate along with assorted berries.

Place the Cuisinart Electric Fondue on a table. Plug it in and set the temperature on #4. Add first the heavy cream and let it warm, then add the almond liquor, the dark and the milk chocolate. Whisk until the chocolate melts.

Lower the temperature to #3 to allow the chocolate to stay warm. Place the white chocolate inside the microwave and melt for 3-4 minutes. Do this in intervals to avoid burning the chocolate.

Whisk the melted white chocolate and layered it with the chocolate fondue. The white chocolate adds sweetness but also gives a nicer presentation.

Move the fondue to the dining table making sure it is plugged in so that chocolate maintains its temperature. Invite your guests to dip their choice of cake, marshmallow or fruit using the fondue fork provided, and add sprinkles.
Video
Nutrition
Calories:
261
kcal
Carbohydrates:
23
g
Protein:
3
g
Fat:
18
g
Saturated Fat:
11
g
Cholesterol:
16
mg
Sodium:
19
mg
Potassium:
185
mg
Fiber:
2
g
Sugar:
18
g
Vitamin A:
146
IU
Calcium:
42
mg
Iron:
2
mg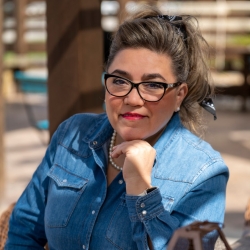 Latest posts by Chef Adriana Martin
(see all)