This post is also available in: Español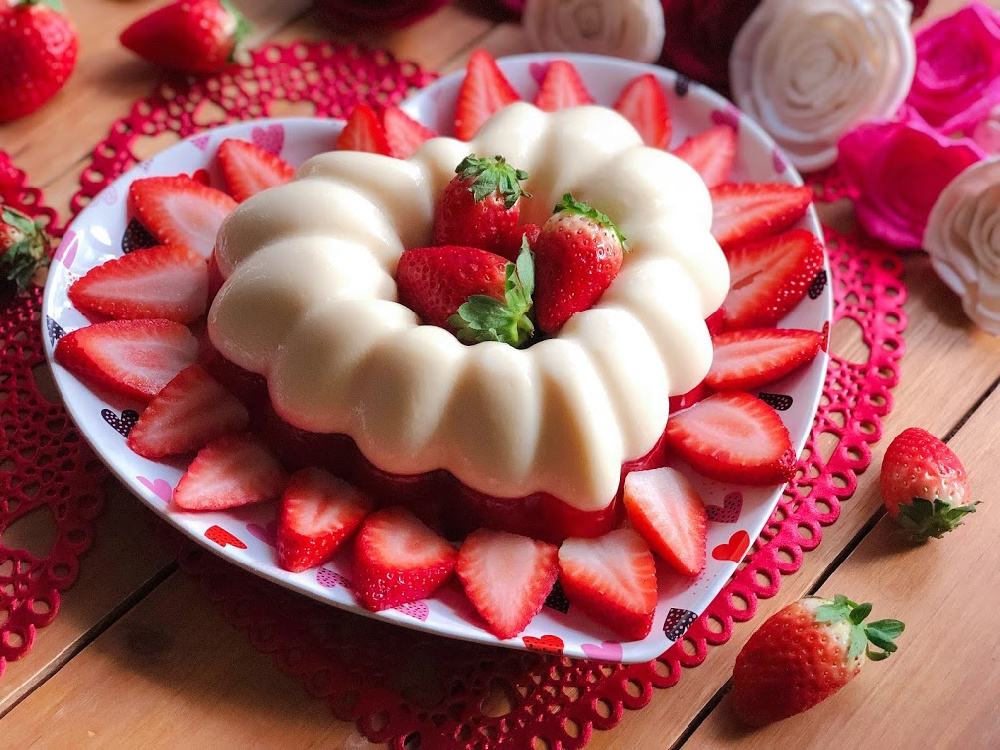 At home, my mom was used to make for us gelatin desserts often, and one of my favorites was the Strawberries N Cream jello dessert, which I have made with condensed milk, strawberry jello, and fresh berries.
Traditional family recipes are the best!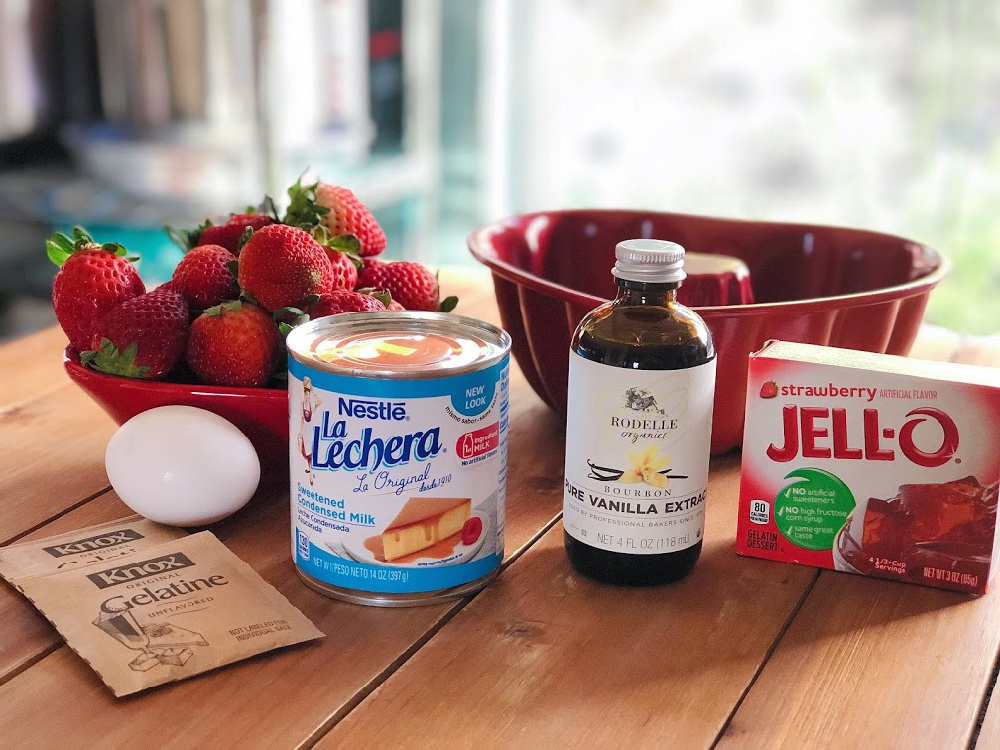 This jello dessert was a tradition for special occasions, such as birthdays, parties, and Mother's Day. Since Florida strawberry season is in full swing I thought would be nice to make the Strawberries N Cream jello dessert in a heart shape for Valentine's Day festivities.
The result was this adorable heart-shaped jello that is super easy to make and will bring a smile to your loved ones. The combination of the berries and the condensed milk is perfect. The jello dessert is sweet and creamy, melts in your mouth.
Make my mom's special dessert for Valentine's Day!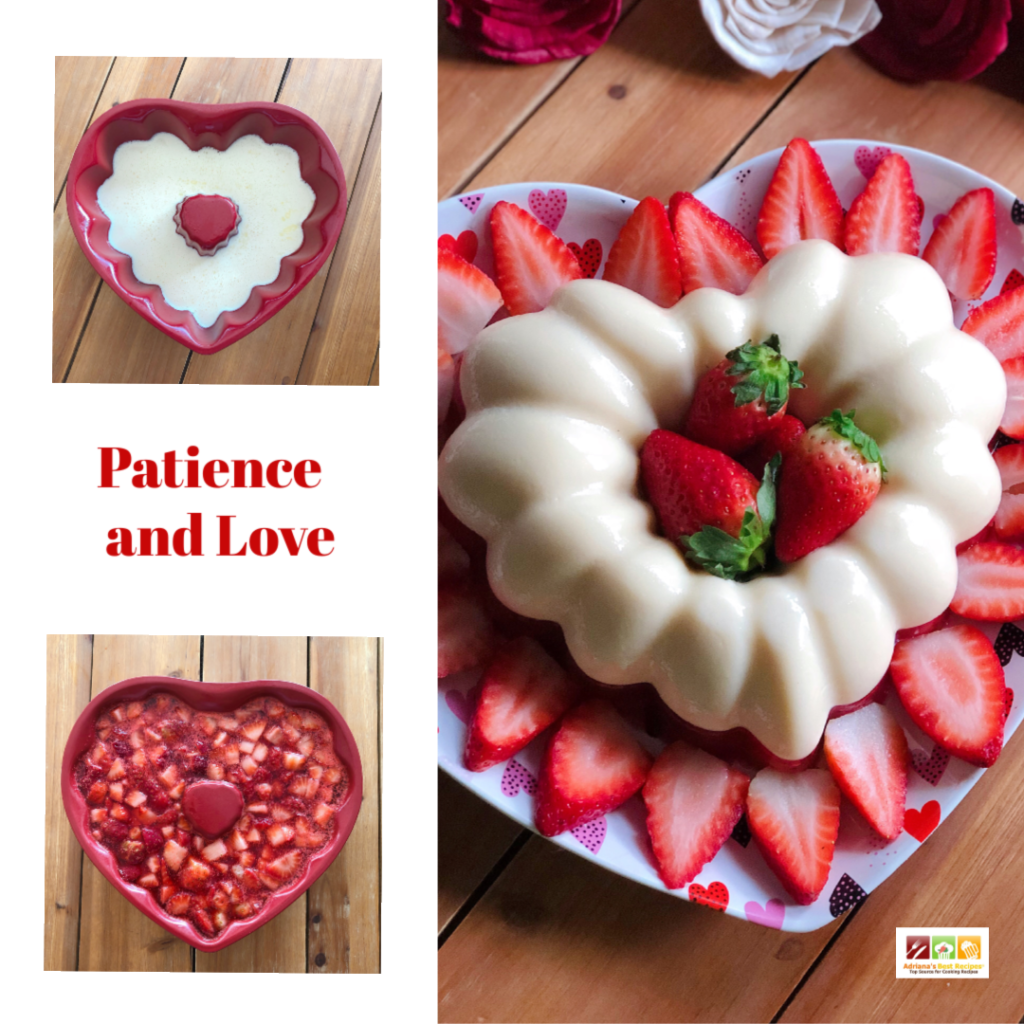 Making jello could be intimidating as in some cases results aren't as expected. But this Strawberries N Cream jello dessert has been made by my family for years so the recipe has been tested.
Follow the step by step instructions and the results with be a sweet Strawberries N Cream jello dessert that will become a tradition because who can resist fresh berries and velvety jello that melts in your mouth?
A good Mexican meal ends always with dessert!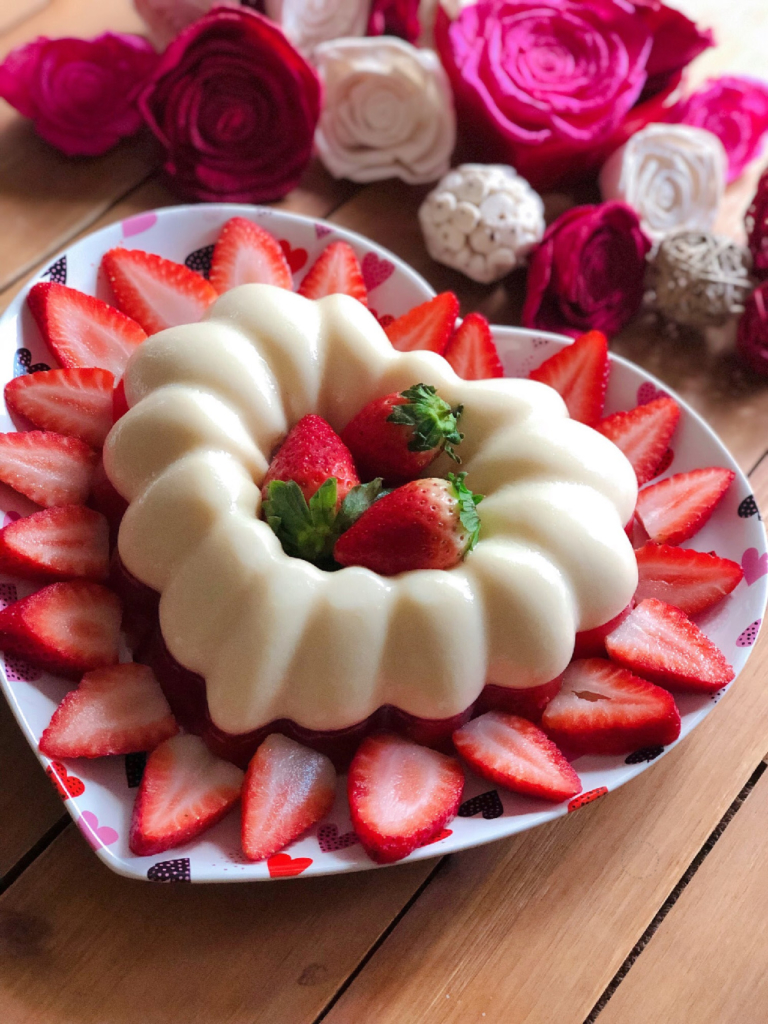 We Mexicans love desserts, and a meal is not complete if dessert is not part of the menu. We like to offer many kinds of sweet options, such as flan, rice pudding, fresh seasonal fruit, cheese and jellies, cakes, and gelatin desserts.
Many bakeries in Mexico sell a variety of gelatin desserts that are beautifully presented using different layers of colors, flavors, nuts, and fruits. Many include anise-flavored gelatin which gives a pleasant taste and aroma pairing well with milk jello and fruits. Many of the jello desserts sold showcase artsy forms to make it a piece of edible art.
Make the Strawberries N Cream Jello Dessert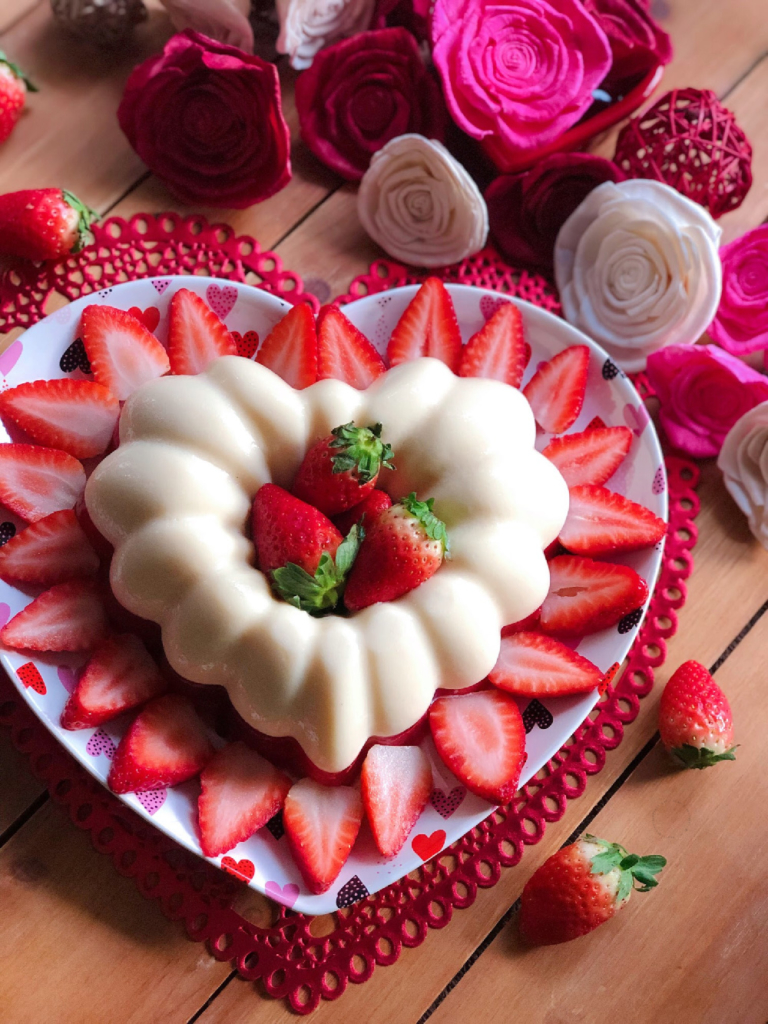 As you can see jello desserts in my culture are very special therefore this Strawberries N Cream jello dessert is a perfect recipe to start exploring the wonderful world of gelatin dessert making. Shop for your ingredients today.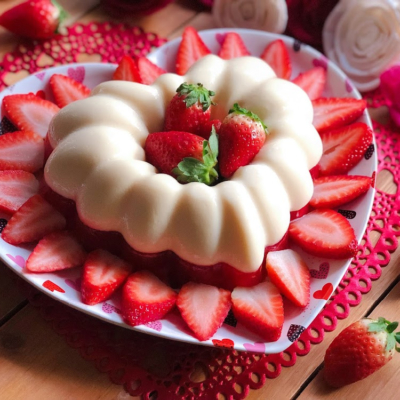 Strawberries N Cream Jello Dessert
Make the Strawberries N Cream jello dessert for Valentine's Day festivities. It is a classic family recipe using condensed milk and fresh strawberries
Equipment
Bundt heart-shaped cake mold

Measuring cup

Pot
Ingredients
2

packets

unflavored gelatin

1/2

cup

water

1

can

condensed milk

12oz

1

cup

warm water

12oz

1

whole egg

1

teaspoon

vanilla extract

1

box

strawberry flavored jello

3 oz

1

cup

fresh strawberries

chopped

vegetable oil

in spray
Instructions
Add the two packets of unflavored gelatin to a small bowl and dilute using a half cup of room temperature or cold water. Let the gelatin bloom for few minutes and set aside.

Use a heart-shaped baking pan and spray with vegetable oil. In a small pot add twelve ounces of water and warm. Open the condensed milk can and combine with the hot water using a whisk or use the blender.

Add this mixture to the blender along with one egg, and vanilla extract. Blend on high and when all ingredients are incorporated add the bloomed unflavored gelatin and blend again.

Pour the vanilla milk jello into the heart-shaped pan previously coated with vegetable oil and refrigerate for at least 45 minutes for a soft set.

Prepare the strawberry jello. Dissolve the flavored gelatin with one cup of boiling water. Add another cup of cold water and stir. Pour the strawberry jello on top of the soft set milk jello slowly.

Add the chopped fresh strawberries, cover with plastic and refrigerate until the second layer sets. Keep refrigerated until ready to serve. Use a serving plate and take the gelatin out of the mold. Decorate with fresh strawberries and enjoy.
Video
Notes
Letting the unflavored gelatin to bloom is an important step otherwise the jello dessert won't set. 
Spraying the mold is an essential step for easy jello release. You can use regular vegetable oil or in a spray 
You can dismiss the use of the egg if desired. We add this ingredient for creaminess. Many jello desserts include egg as a component. 
Patience is critical, letting the gelatin to set before creating the next layer is essential otherwise the different layers won't be defined. 
The Strawberries N Cream Jello Dessert requires refrigeration. Do not take out of the mold until ready to serve. Otherwise, the jello will dry and won't look fresh.   
Nutrition
Serving:
0
g
Calories:
200
kcal
Carbohydrates:
0
g
Protein:
0
g
Fat:
0
g
Saturated Fat:
0
g
Polyunsaturated Fat:
0
g
Monounsaturated Fat:
0
g
Trans Fat:
0
g
Cholesterol:
0
mg
Sodium:
0
mg
Potassium:
0
mg
Fiber:
0
g
Sugar:
0
g
Vitamin A:
0
IU
Vitamin C:
0
mg
Calcium:
0
mg
Iron:
0
mg
Adriana's Best Recipes is a participant in the Amazon Services LLC Associates Program, an affiliate advertising program designed to provide a means for sites to earn advertising fees by advertising and linking to Amazon.com. As an Amazon Associate, we earn from qualifying purchases. Amazon and the Amazon logo are trademarks of Amazon.com, Inc., or its affiliates.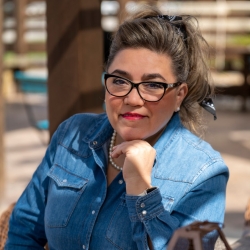 Latest posts by Chef Adriana Martin
(see all)