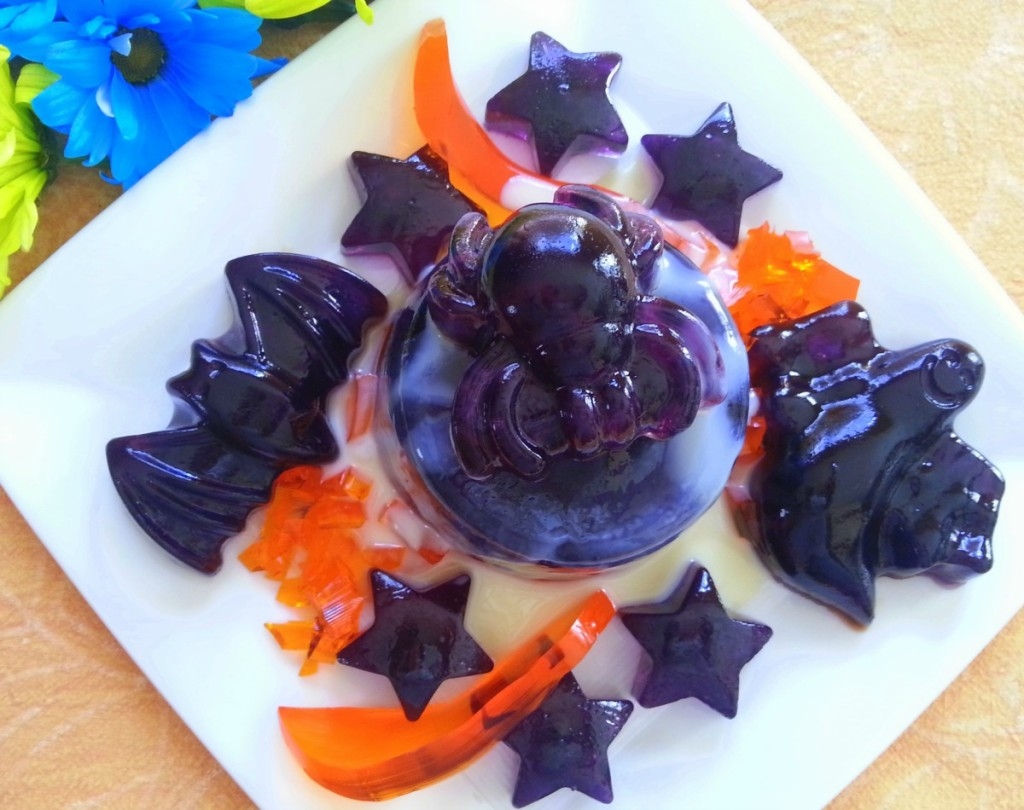 Jello or gelatin is an  inexpensive dessert that can be enjoyed anytime and perfect option for this Friday of affordable recipe ideas; when preparing it in a fun way becomes a kid treat that everyone enjoys, and Halloween is a good celebration to play in the kitchen and prepare for our children and those kids at heart an easy and affordable dessert. When looking for affordable options I check my local newspaper for coupons and specials. Also at the supermarket I look for innovative fun products that everyone can enjoy but without breaking the weekly budget. This weekend when I went shopping found this product called Jello-O Jigglers Mold kit that included for the price of $2.50 a Halloween mold and two packets of gelatin orange and grape flavors so decided to try it to surprise my family at home  with something special Halloween Jello.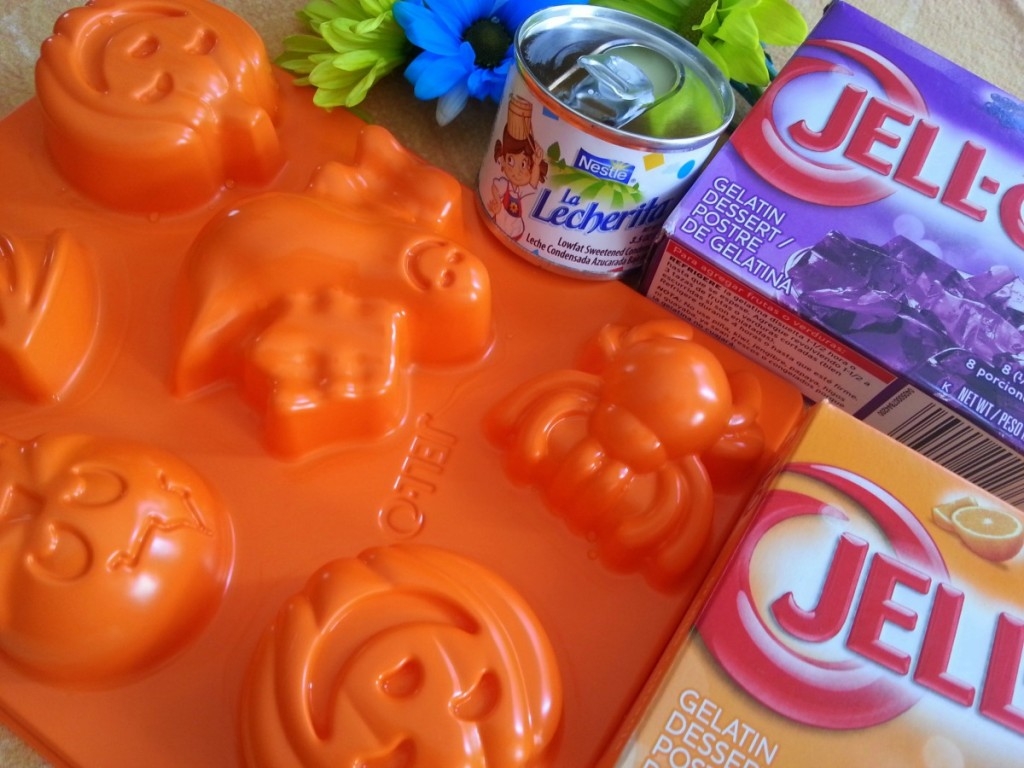 INGREDIENTS
1 package of Jell-O Jigglers Halloween Kit
3 cups of boiling water
1 can of condensed milk (3.5 ounces)
1/2 cup of cooking oil or oil in spray
1/2 cup of blueberries
Preparation time: 30 minutes though jello needs about 2-3 hours to set, it is recommended to prepare a day in advance. You will need a small brush, measuring cup, a halloween mold, a tray, 2 bowls and 1 deep round 4 inch mold and a plate. This recipe serves 4 guests around $0.75 cents per person depending on the product cost at your local supermarket.
For preparing  the Halloween Jello follow the instructions in the package and spray or brushing the round mold and the Halloween mold with some cooking oil. This is done to allow the jello come out easily from the mold, this doesn't add any flavor so do not worry on doing this. Measure 1.5 cups of boiling water to the measuring cup and add the grape flavor jello, move with a spoon to dissolve gelatin well. Place the molds on a tray and then add the jello grape flavor into each mold and add few blueberries into each form, it is important to add some fruit to the desserts for having a more nutritious treat to offer to the kids. Place tray with the molds with jello in the fridge until the gelatin sets. Do the same with the orange flavor but do not add fruit.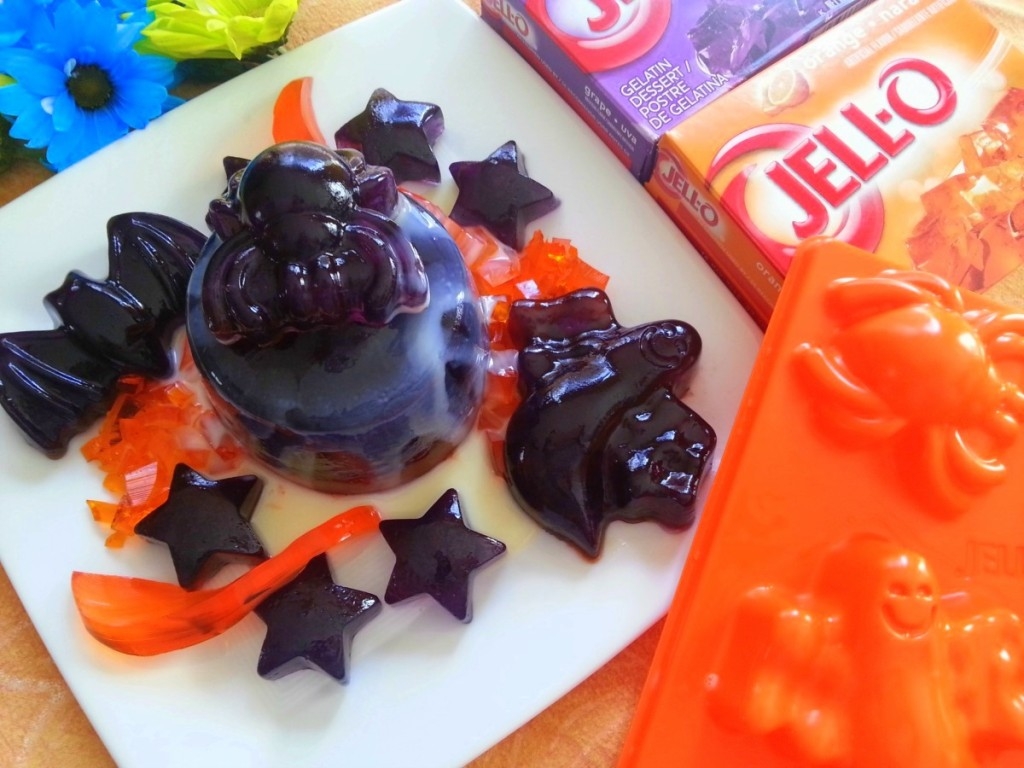 For plating place the jello Halloween forms in a fun way and drizzle with condensed milk. This Halloween Jello is very easy and I am sure all the family will love.
Happy Halloween!
This is not a sponsored article nor I received any product for this product review, all opinions are my own and I am not associated with the brand being reviewed.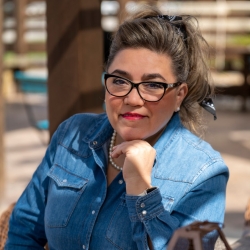 Latest posts by Chef Adriana Martin
(see all)