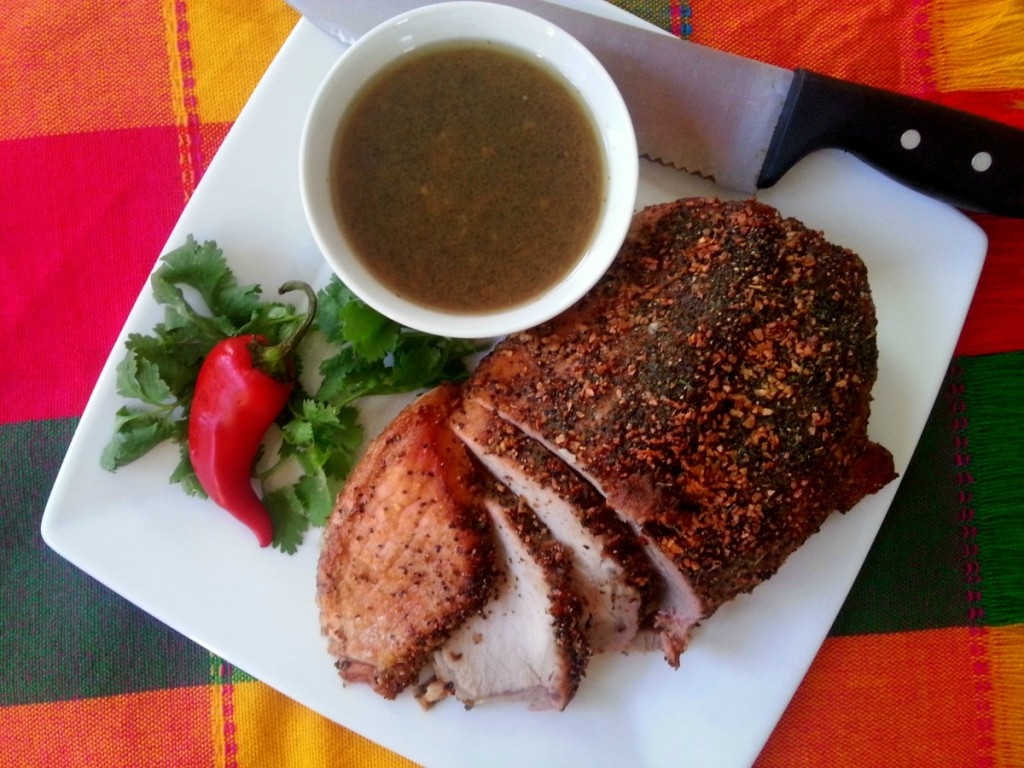 Beer same as wine is very useful in the kitchen to infuse unexpected flavors and add moisture to meats. I enjoy a lot cooking with beer and makes a perfect pairing for preparing a flavorful beer pork roast. The preparation of this dish is very easy these are the ingredients you will need:
INGREDIENTS
3 pounds of pork shoulder
2 bottles of beer (1 to use for the marinade and a second one for cooking)
1 tablespoon of olive oil
3 garlic cloves chopped
1 bay leaf
Salt and pepper
For the rub:
2 teaspoons of dried chopped garlic
2 teaspoons of coarse sea salt
2 teaspoons of ground black pepper
2 teaspoons of cumin
Preparation time: 1 hour though it is recommended to marinade the meat for 1 day. This recipe serves 4-6 guests. Cost per person $2.50 depending on ingredients cost at your local supermarket. You will need a roasting, a meat thermometer, a mixing bowl, a plastic container with a lid and a gas or electric oven.
Start by marinating the pork using one bottle (2 cups) of beer of your choice, you can use either blond or dark beer. Add to the marinade salt, pepper, 1 bay leaf and fresh chopped garlic. Use a container with a lid it is recommended to use those container that have a sealing lid to avoid bacteria and observe safe handling of raw meat. Marinade the pork shoulder for a day or minimum 12 hours for better results and keep it inside the fridge.
Next prepare the rub and mix using a bowl. Discard the marinade and place the pork shoulder on a roasting pan, drizzle olive oil and sprinkle enough rub on both sides of the meat. Make sure to be generous with the rub to create a nice condiment coat. Then add 1 bottle of beer (2 cups) without touching the meat, the beer will allow the pork to have moisture during the oven roasting process in order to have juicy results by adding flavor to the meat.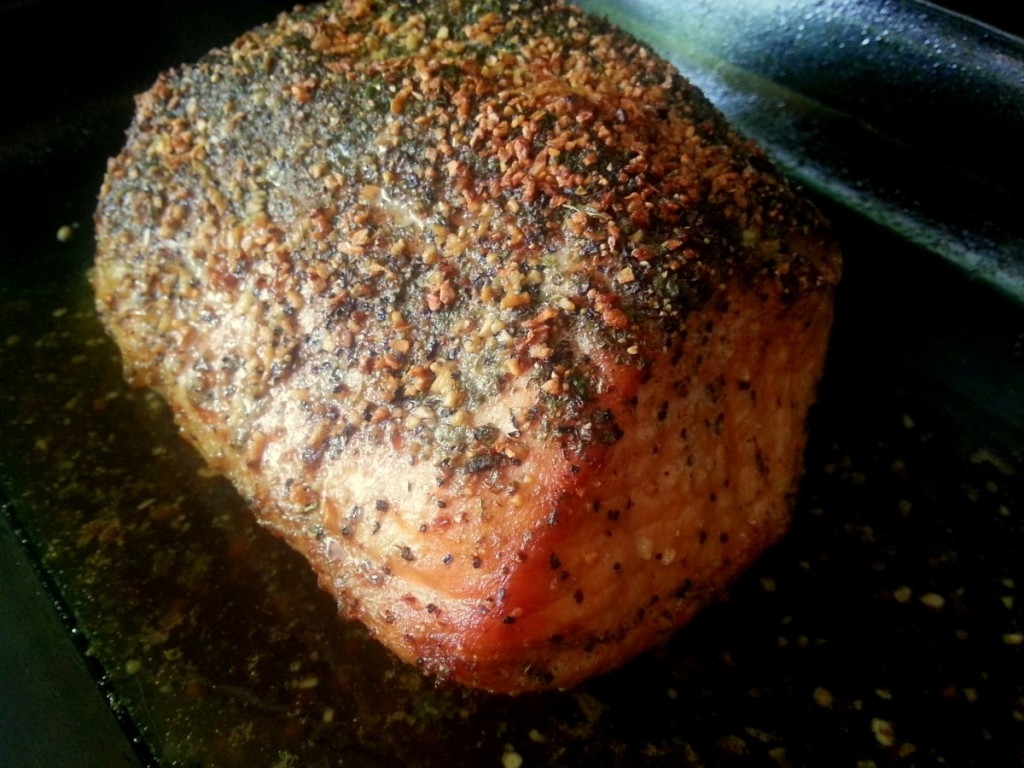 Turn on the oven and roast for 1 hour at temperature of 420 grades Fahrenheit. No need to cover. The beer pork roast will be ready when reaching an internal temperature between 170-180 grades Fahrenheit. Take the meat out of the oven and let it rest before slicing.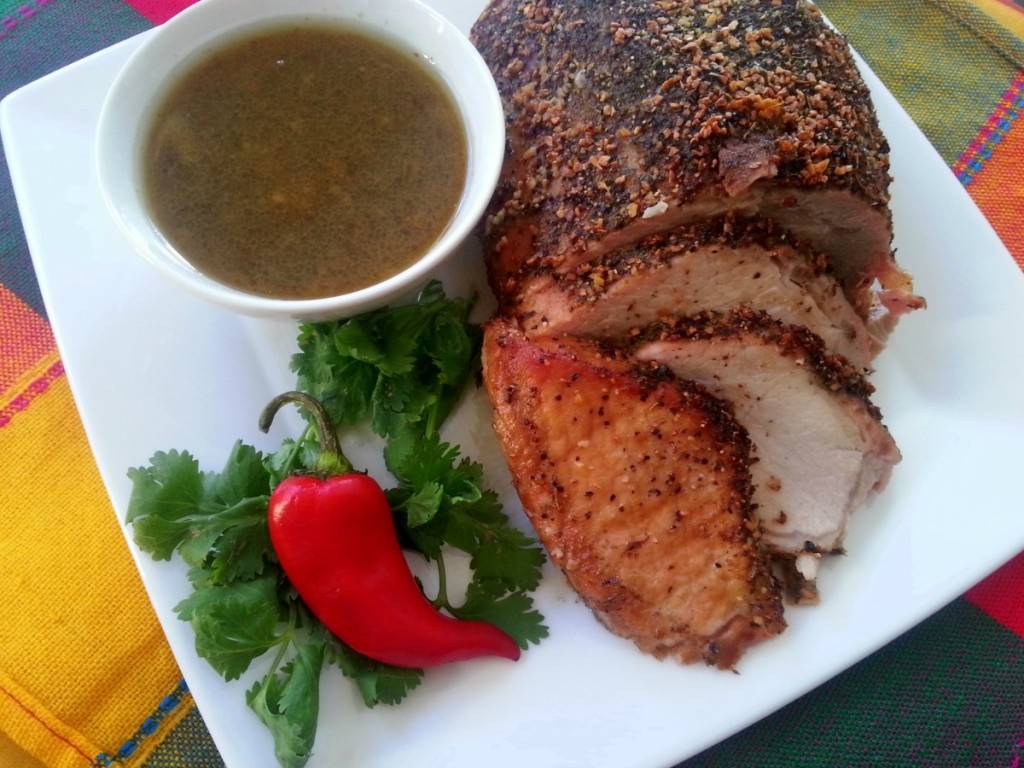 You can serve this dish with alongside a healthy salad, rice and beans and add the jus on the side to drizzle for extra beer flavor combined with the drippings of the pork.
¡Buen provecho!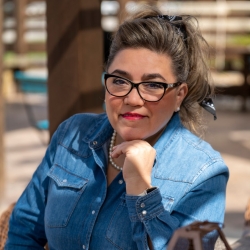 Latest posts by Chef Adriana Martin
(see all)