Mexican coffee or "Café de Olla" for those long nights.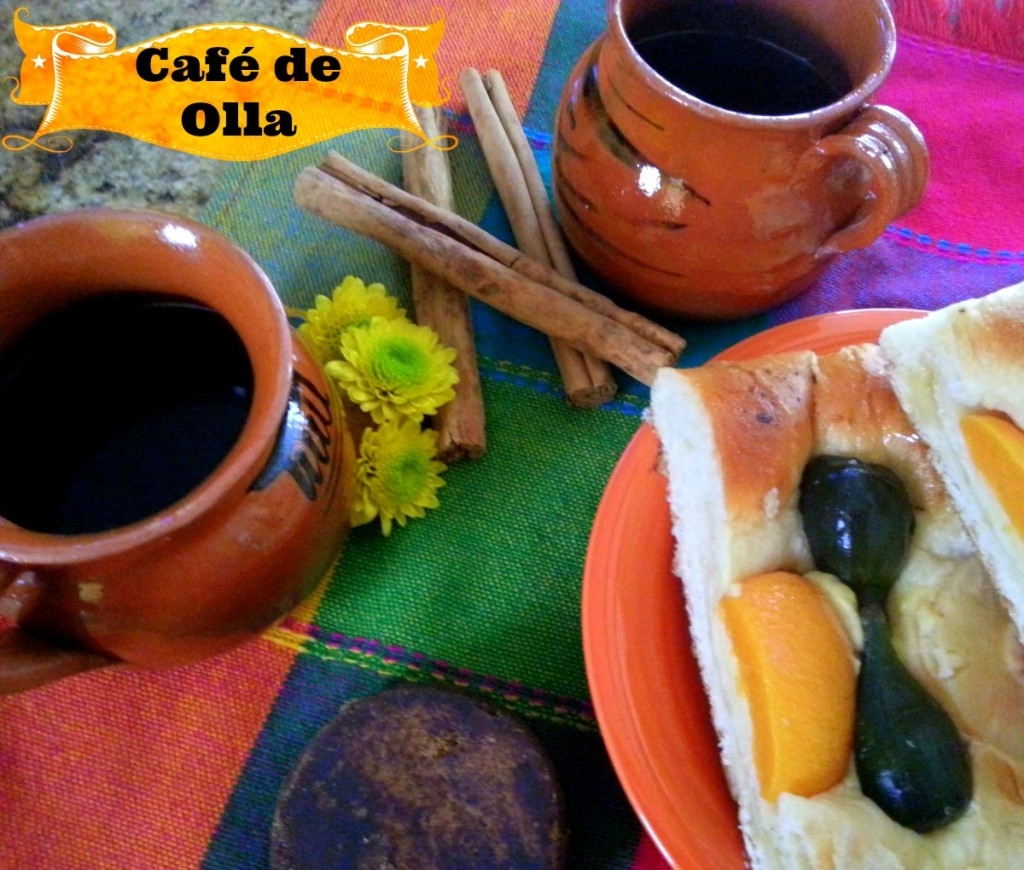 Mexican coffee or "Café de Olla" is a drink commonly served in the Mexican cuisine after dinner and paired with dessert or pastries and also during breakfast time or for those long nights. Coffee is also a drink that sparks conversation and and eases the pain of the soul when you lose a beloved one waiting for the time to lay this special person for final rest and now that Day of the Death is approaching I thought the Mexican Coffee recipe is appropriate to celebrate and  remember all that have passed.
INGREDIENTS
4 cups water
2 sticks of cinnamon
40 grams of brown sugar  (panela or piloncillo)
4 tablespoons of freshly ground coffee of your choice
Preparation time: 15 minutes. This Mexican Coffee recipe serves 4 cups. Cost per person is less than $0.50 cents. You will need a french press and a saucepan. Traditionally this coffee is done on a clay pot which also provides a distinct flavor, but since those clay pots are difficult to find here in the states the use of the french press is recommended.
Start by pouring the water in a saucepan, add the brown sugar and the cinnamon sticks. Let the water simmer for few minutes until the "piloncillo" or brown sugar are melted. Then in the french press add your ground coffee and pour this sugar and cinnamon water, make sure to remove the cinnamon sticks before pouring. Allow the Mexican coffee to steep for few minutes and then serve on a coffee cup or "tarrito" and accompany with pastries or "pan dulce".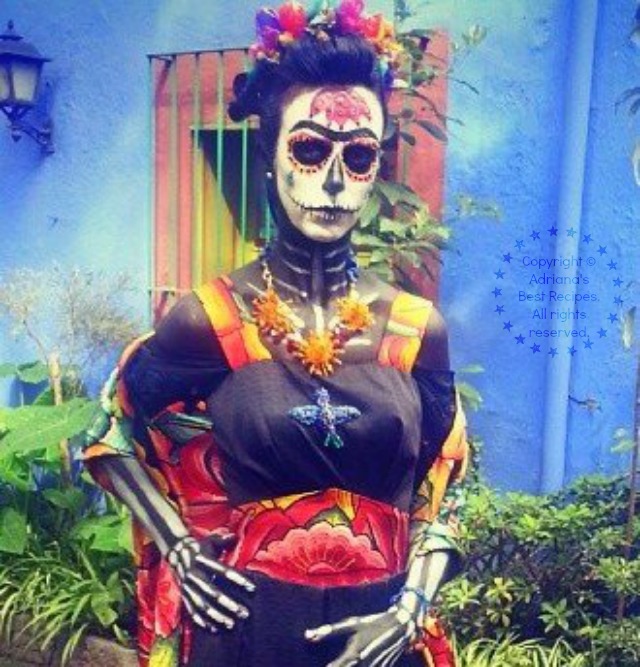 Mexico is a country of culture and traditions and November 2 marks the celebration of the Day of the Death; this is the chance for us to remember there is life after death and that death can be celebrated the same way we celebrate life. Part of the celebration aside from the great food it also incorporates the crafting of verses called "calaveras" used to celebrate those alive and also those that have passed. The calaveritas are short verses usually satirical and written as an epitaph with comic expressions linking activity, profession, and social position to whom they are dedicated to.
Here you have an example of a traditional "calaverita" for "Dia de Muertos" dedicated to Frida Kahlo:
Frida Kahlo resting in bed painted the calaca so well that the bony death decided to take Frida with her…

…Now in the cemetery the bony death built a nice cantina decorated by someone called Diego Rivera to come and cheer with her!
Let's celebrate those that live in our hearts and thoughts and cheer for them with this Mexican Coffee or "Cafe de Olla" that after the first sip I am sure will become a drink to cherish not only for Day of the Dead.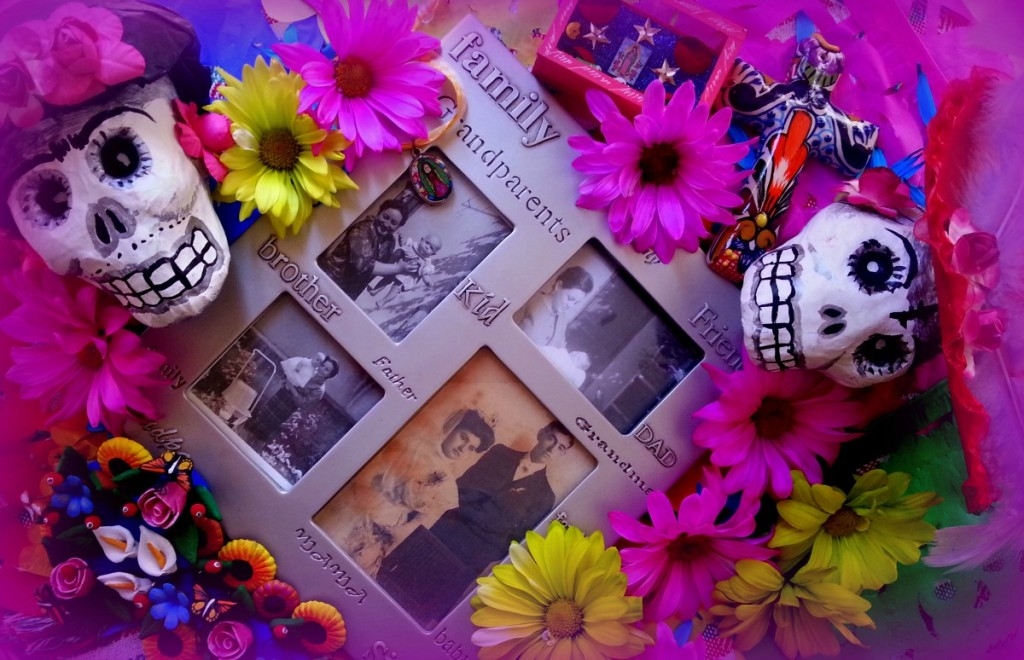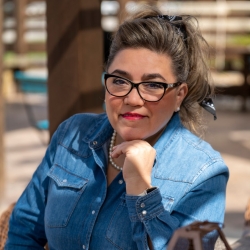 Latest posts by Chef Adriana Martin
(see all)