I am a member of the Collective Bias®  Social Fabric® Community. This shop has been compensated as part of a social shopper insights study for Collective Bias and their client.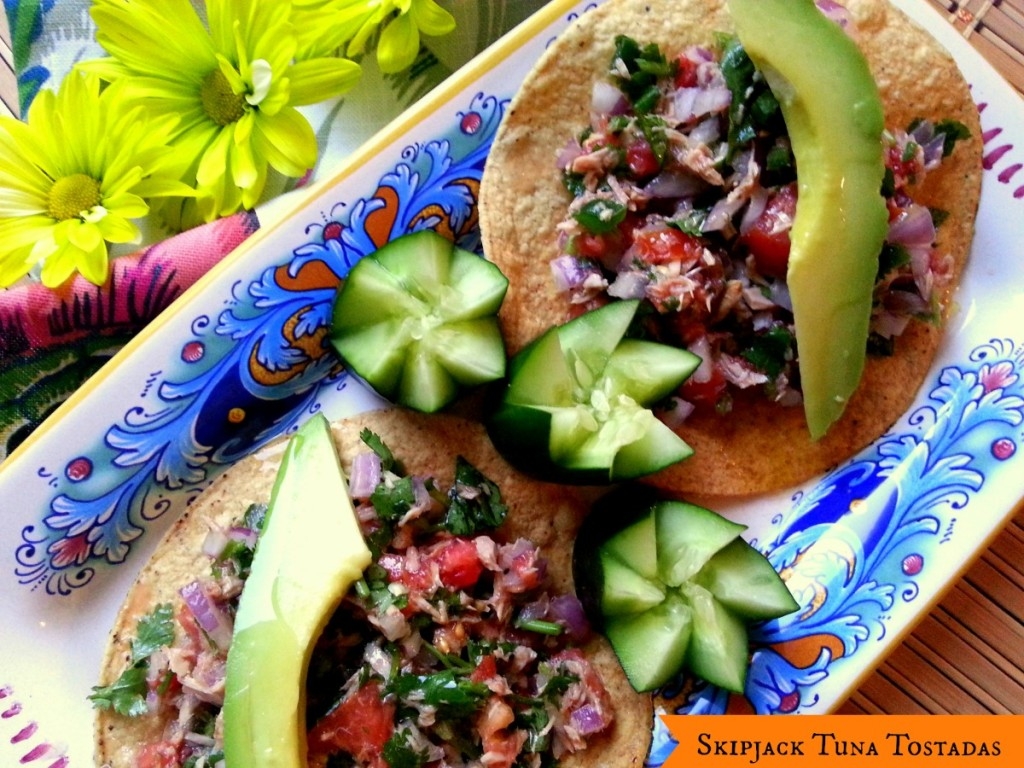 Nothing like a healthy and fresh option for lunch or dinner using locally sourced ingredients and products that are good quality, good for you and good for the planet. That is why today I want to share with you a tasty recipe for preparing Skipjack Tuna Tostadas using Skipjack Tuna from Ocean Naturals. When growing up this tuna tostadas were a big hit in our family table. My mom was used to prepare this meal for us during the weekend or as a special treat for soccer game day paired with refreshing homemade lemonade. This Skipjack Tuna Tostadas recipe is super easy and a different way to prepare tuna salad without mayo.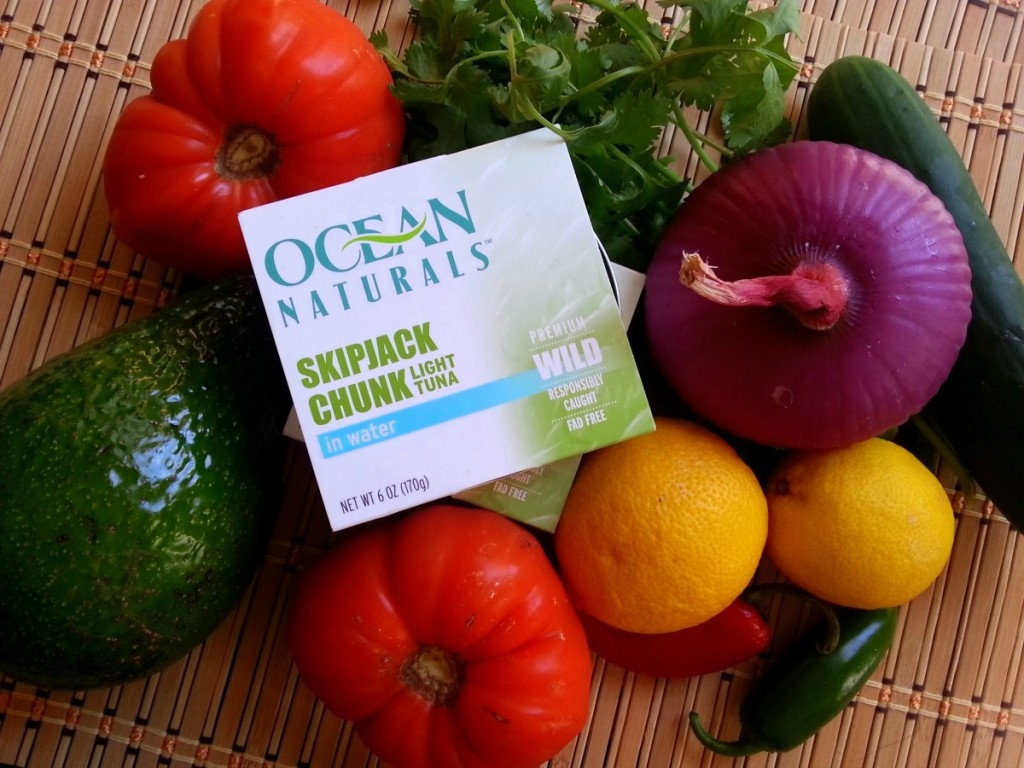 INGREDIENTS
2 cans of Skipjack Tuna from Ocean Naturals
2 ugly tomatoes chopped
1 purple onion finely chopped
1 jalapeno pepper finely chopped
1 cup of cilantro finely chopped
1/2 cup of olive oil
1/4 cup of fresh lemon juice
1 teaspoon of sea salt
1 teaspoon of ground black pepper
12 baked corn tostadas (2 per person)
1 Florida avocado cut in slices
2 cucumbers cut in quarters
Preparation time: 15 minutes. You will need a chopping block, chef's knife, a fork and a mixing bowl. This recipe serves 6 guests and the approximate cost per person is $1.00 depending on the ingredients cost at your local supermarket.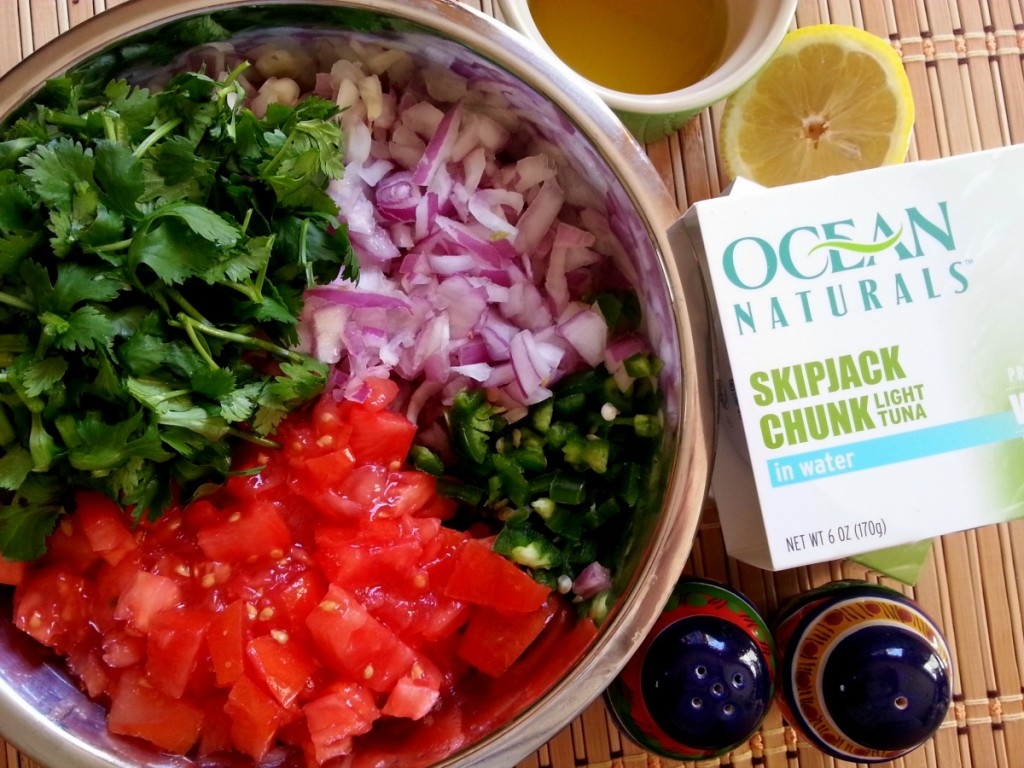 Clean the veggies with running water, then start your prep by chopping all ingredients one by one starting with the onion, then the cilantro, then the pepper and lastly the tomatoes. Place all the chopped ingredients in a mixing bowl and combine using a fork, then add the Skipjack Tuna from Ocean Naturals and with a fork and separate the fish until all ingredients are well incorporated. As a last step add the lemon juice, the olive oil and condiment with salt and pepper. The corn tostadas you can prepare your own by toasting corn tortillas in the oven until golden brown, do not use oil to avoid adding extra fat calories. You can also use commercial baked tostadas found in the Latino products aisle in your supermarket.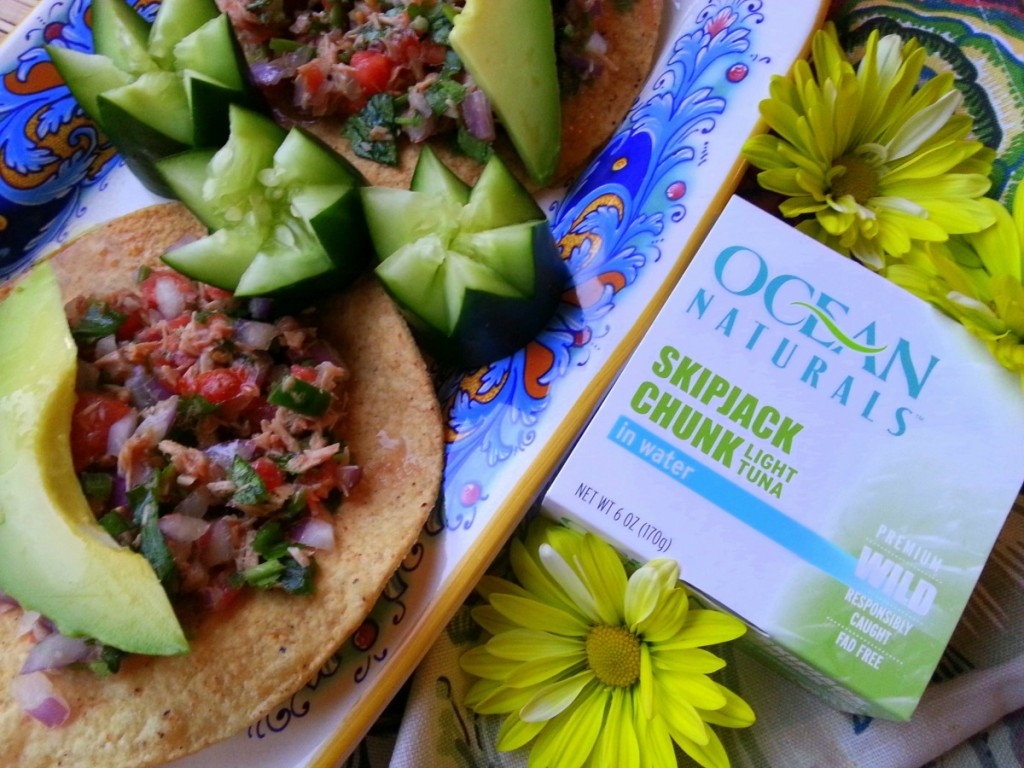 For plating slice the Florida avocado and cut a cucumbers in nice forms for better presentation. Place the tostadas on a plate and add 2 tablespoons of the tuna salad on each, spread the salad with a spoon and add to each tostada a slice of avocado. Place the fun forms of the cut cucumber alongside the plate and drizzle with lemon juice drops and some salt.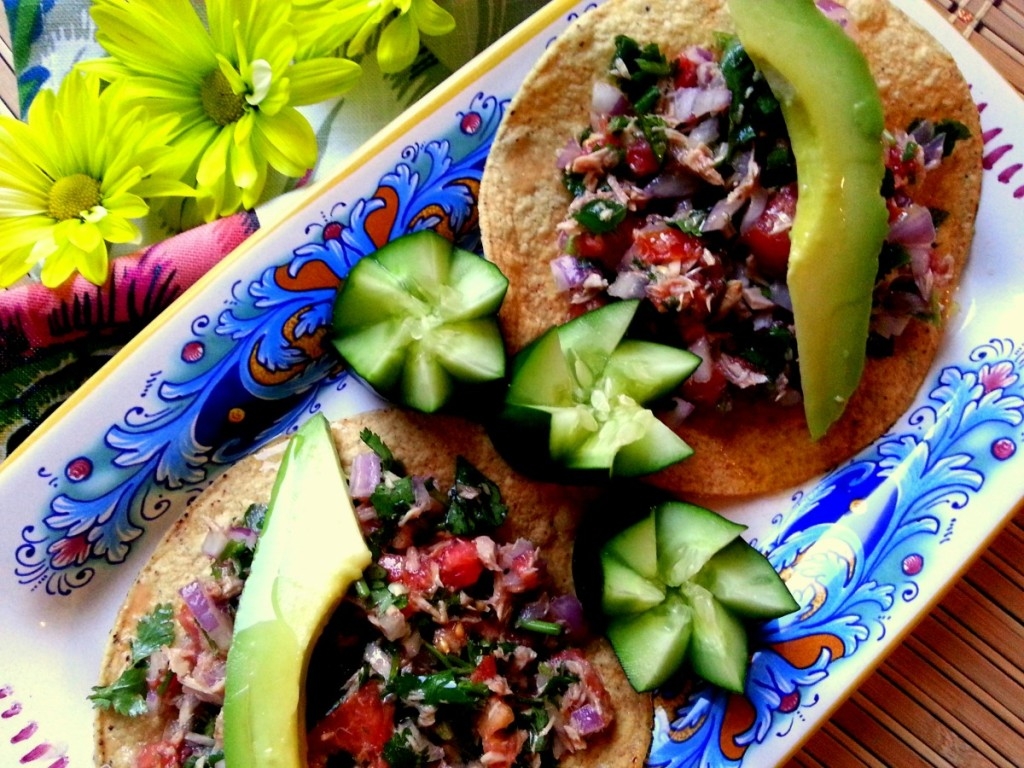 This recipe is healthy, delicious and a fresh idea for dinner or a healthy lunch using canned tuna. Wild premium tuna is a simple and versatile ingredient that you can prepare in many ways from adding to fresh salads, as a stuffing for pies and empanadas and why not even over rice. I particularly like Ocean Naturals because you know from where the tuna is coming from and who actually caught it by just entering the code printed on the can and placing number on their website. I think this is important because the food that you eat and serve to your family shouldn't be a mystery. My favorite ingredients are those that are locally sourced and that are brought to the farm to my table so Ocean Naturals truly delivers on this promise giving us the chance to know from where the tuna we are about to consume is coming from while offering a product that doesn't include any preservatives or additives.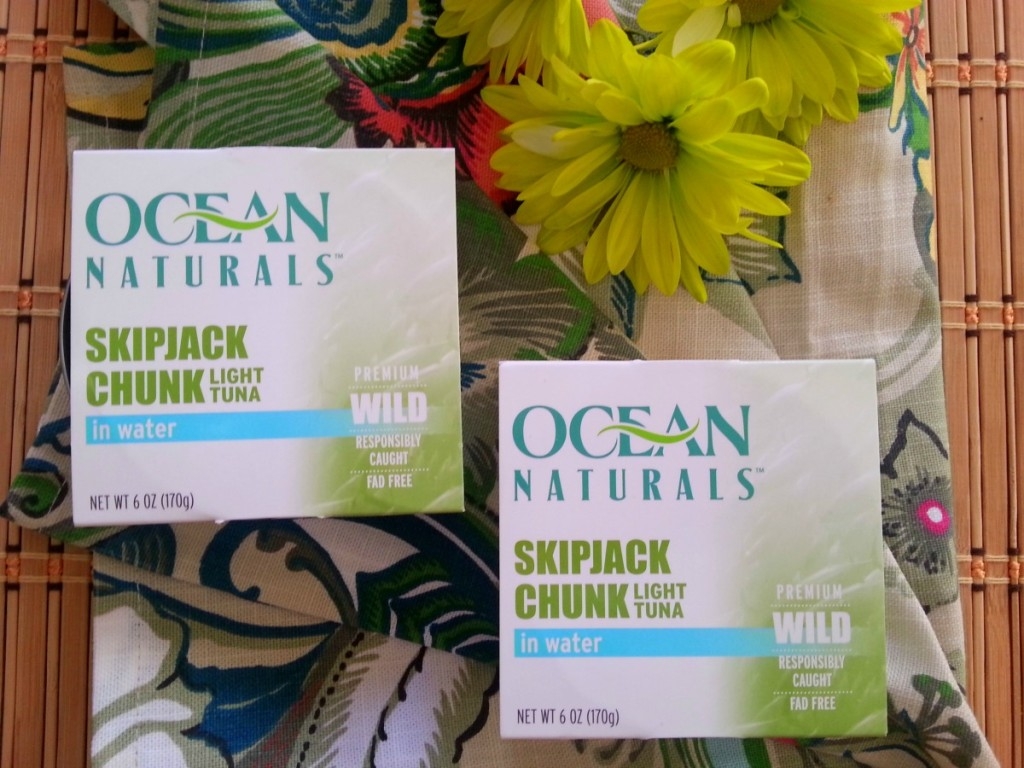 If you want to try Ocean Naturals for free every Tuesday the brand hosts a giveaway on their Facebook page don't forget to check it out, become a fan and participate for a chance to win this great product and prepare the naturally delicious Skipjack Tuna Tostadas recipe I just shared with you.
Happy eats!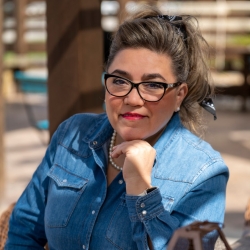 Latest posts by Chef Adriana Martin
(see all)