This post is also available in: Español
Let's celebrate National Cheese Lovers Day on January 20th!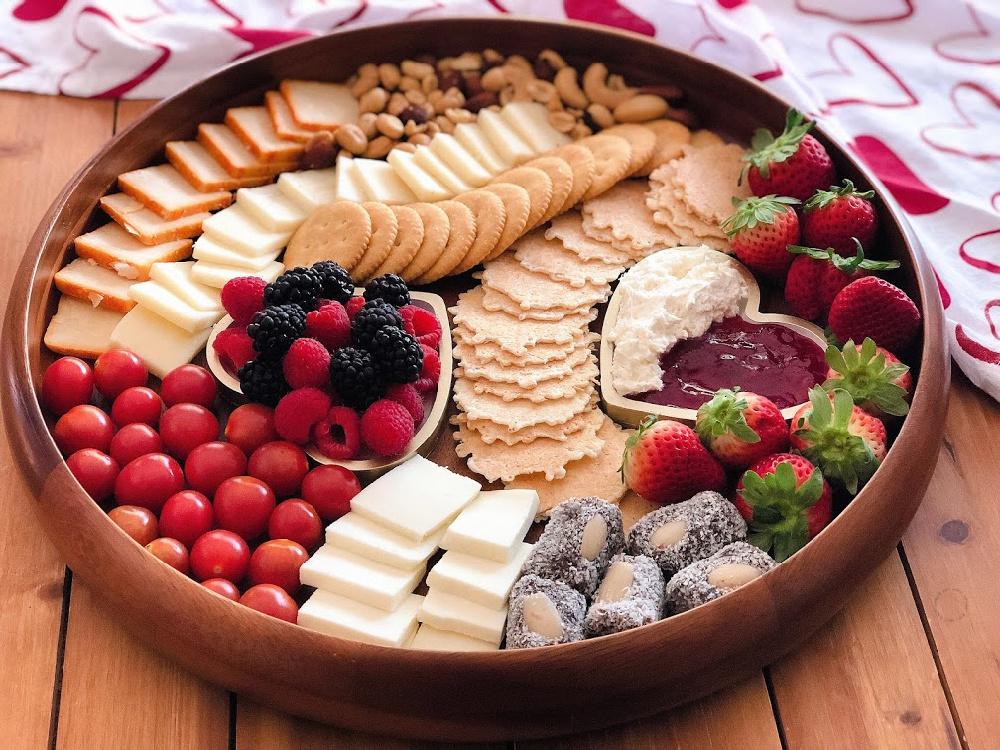 Today I learned that there is a cheese lovers day and happens to be next Sunday, January 20th. Inspired by the celebration, I decided to make a board including crackers, jam, berries, tomatoes, nuts, date bites, a variety of cheeses between spicy, milky, and aged.
Since this board celebrates the love for cheese, I added heart shaped dishes to use for serving cream cheese and Florida strawberry jam, as well as fresh raspberries and blackberries, which makes it a good option for Valentine's Day too!
What are the components of a perfect cheese board?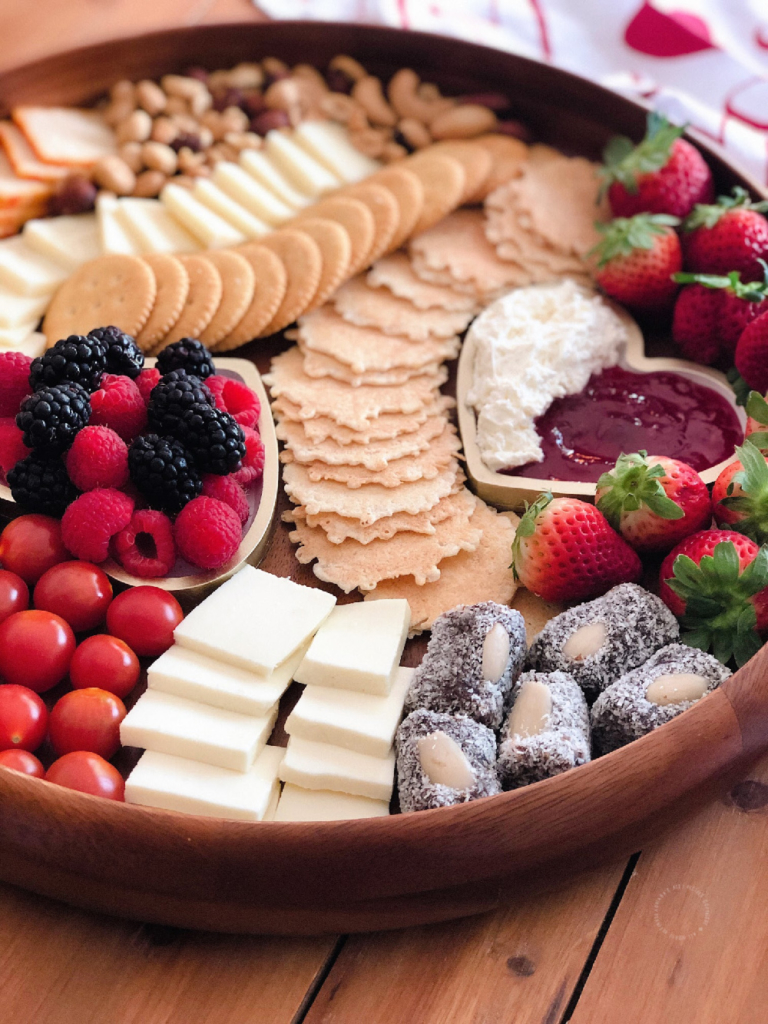 Try to include a variety of textures and flavors. Use different kinds of cheese from aged, soft, firm and blue. Or select cheese based on the type of milk used. For example, you choose cheeses made with either cow, goat, almond, and or sheep milk.
Offer a variety of slices of bread and crackers. Add sweet and savory preserves, honey, olives, and pickled vegetables. Cured meats such as prosciutto and salami are suggested too as well as adding candied and salted nuts. Plus assorted seasonal fresh and dried fruits.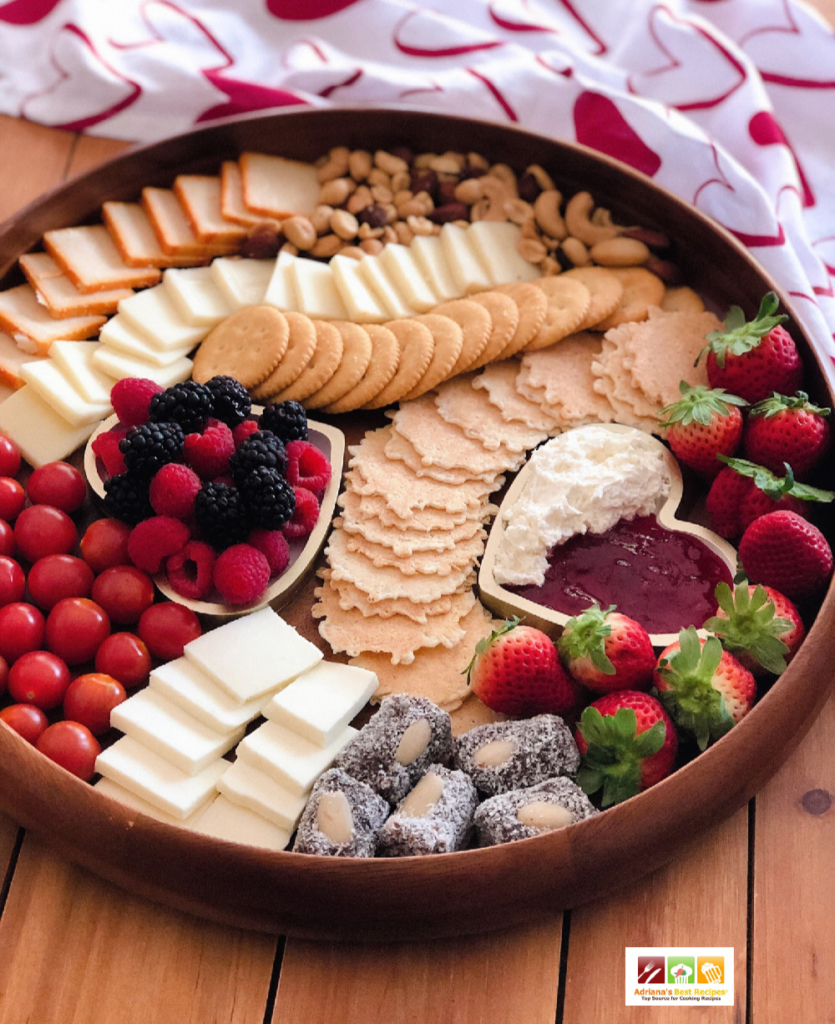 The cheeses featured in this board are Mexican style queso fresco, Monterey Jack, cream cheese, and buffalo aged cheddar. I chose different cheese flavors to offer savory options.
On the sweet side, the cheese board includes fresh cherry tomatoes, raspberries, blackberries, and Florida strawberries. Plus coconut almond date bites, a homemade strawberry jam that pairs fantastic not only with the cream cheese but goes perfectly on a cracker combined with a slice of queso fresco or the Monterey Jack. For crunch, the cheese board includes a variety of roasted nuts, thin crispy cheese crackers and Ritz with buttery notes.
Cheese Holidays
These are teh cheese holdiays we found:
National Cheese Doodle Day (March 5).
National Grilled Cheese Sandwich Day (April 12).
Cheese Souffle Day (May 18).
National Cheese Day (June 4).
National String Cheese Day (September 20).
Moldy Cheese Day (October 9).
National Cheese Curd Day (October 15).
National Cheesecake Day (July 30).
We are ready to celebrate cheese all year long and you?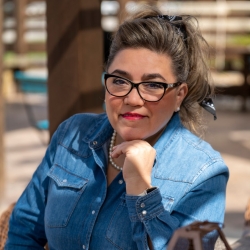 Latest posts by Chef Adriana Martin
(see all)