This post is also available in: Español
Candied Pumpkin inspired in my Great Grandmother's original recipe.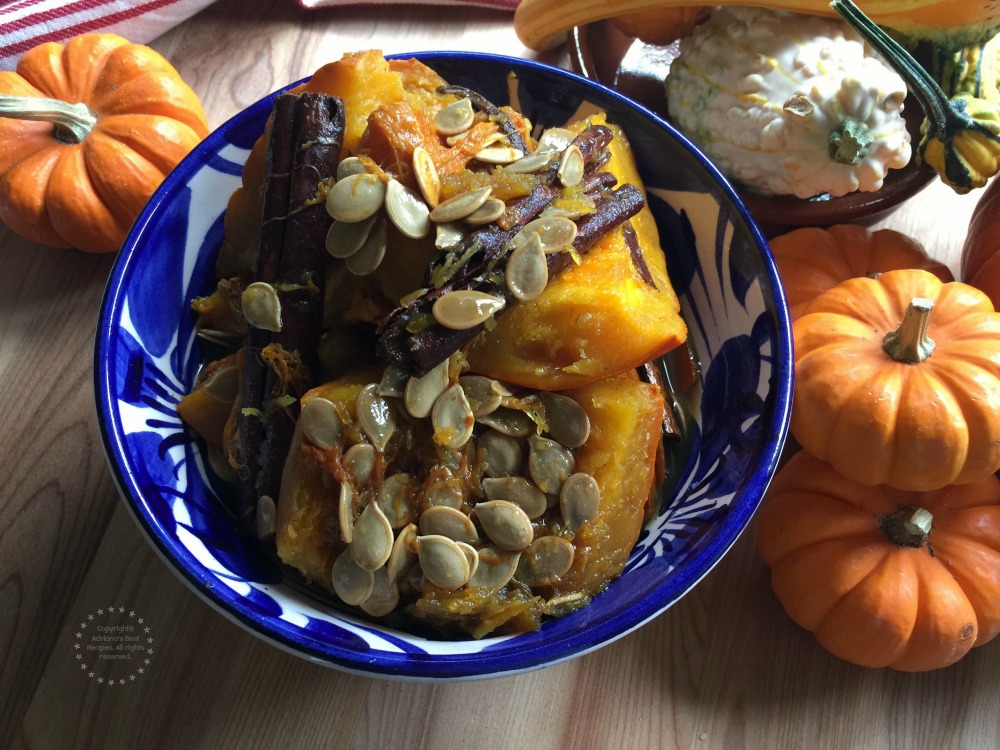 In my Mexican culture cooking and enjoying candied pumpkin is a must do for this time of the year. We eat it as a snack, with milk, to stuff empanadas and for making pies. The candied pumpkin is very simple to make. You just need a pumpkin cut in pieces (do not remove the seeds), water, piloncillo and cinnamon sticks. Some like to add cloves for an aromatic touch.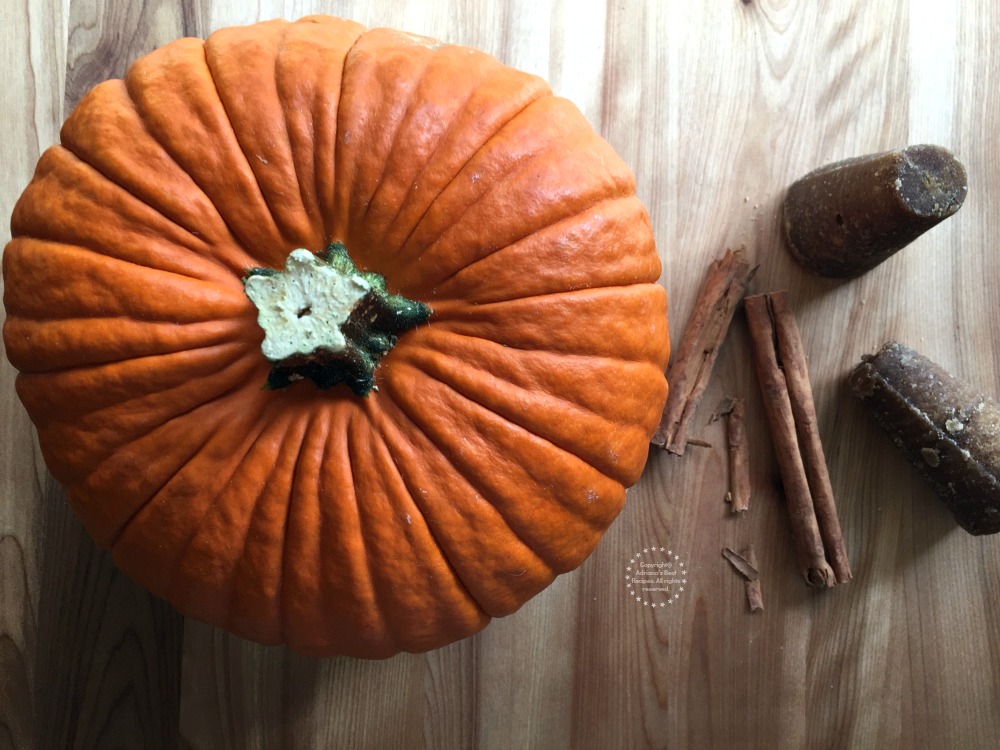 But what is piloncillo. This is raw sugar formed into a cone. In other latino cultures piloncillo it is also called panela and is made in disks not cones. This sweetener is very common in Mexico for flavoring desserts and also the famous cafe de olla that we serve on Day of the Dead.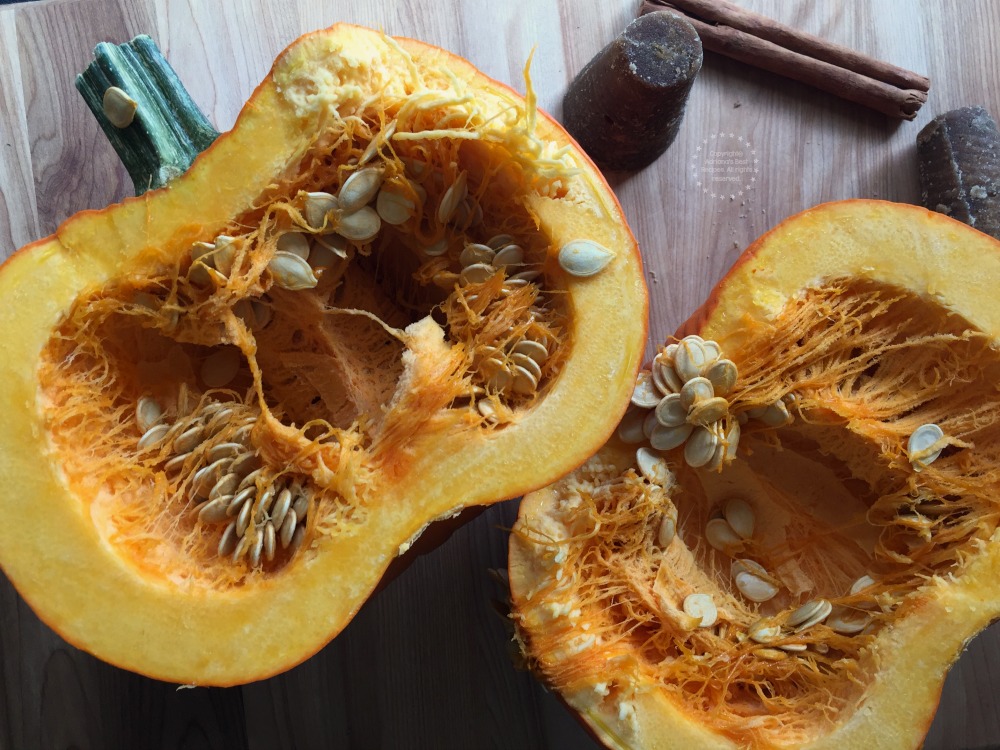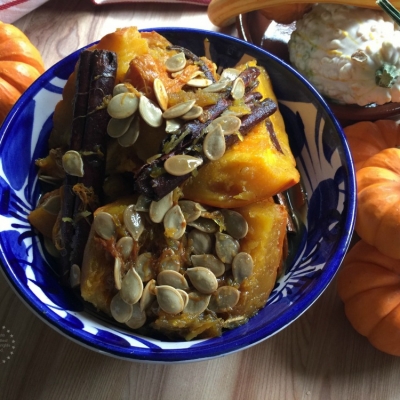 Candied Pumpkin Mexican Style
The candied pumpkin is very simple to make. You just need a pumpkin cut in pieces, water, piloncillo and cinnamon sticks.
Ingredients
1

medium size pumpkin

around 10 pieces

3

piloncillo cones

2

cinnamon sticks

4

cups of water
Instructions
Clean and cut the pumpkin in eight to ten pieces depending the size. Do not remove the seeds. Those taste very nice after cooked.

Place the pumpkin pieces inside a big pot and add the piloncillo, the cinnamon sticks and the water.

Cover the pot and cook for 15 - 20 minutes on medium heat. The pumpkin cooks fast, When tender it will be ready. You can scoop the cooked flesh with a spoon and eat warm. Or refrigerate and eat cold.
Pumpkins are a good source of fiber and a good option during this time of the year. You can find them easily and most likely will be fresh and inexpensive.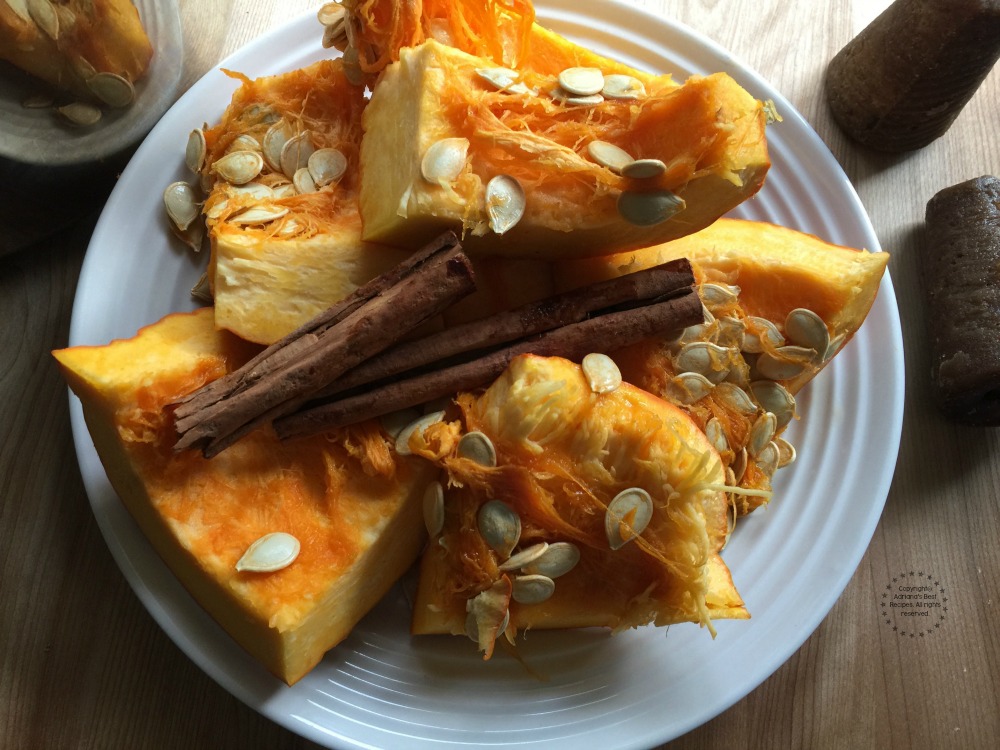 Going to a pumpkin patch to select your special pumpkin with the family it is also a fun activity to do. Then come back home cook the pumpkin with yoru kids for them to learn something new.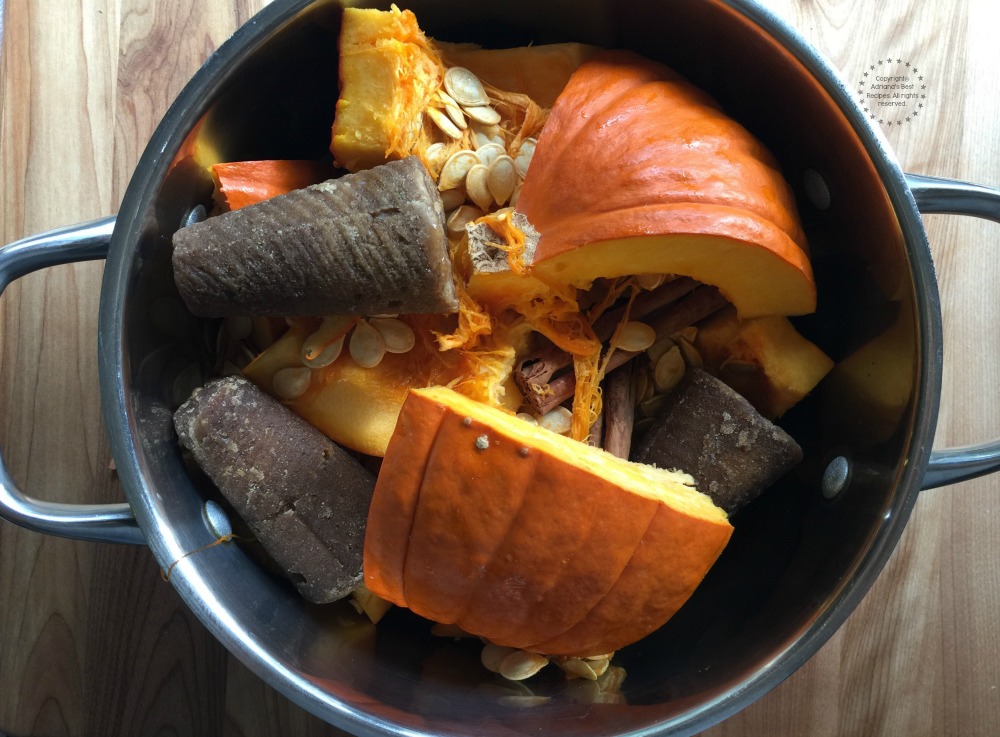 When the candied pumpkin is ready to eat you can use for making butter pumpkin, to use in smoothies with milk, flanes, breads and so many other applications.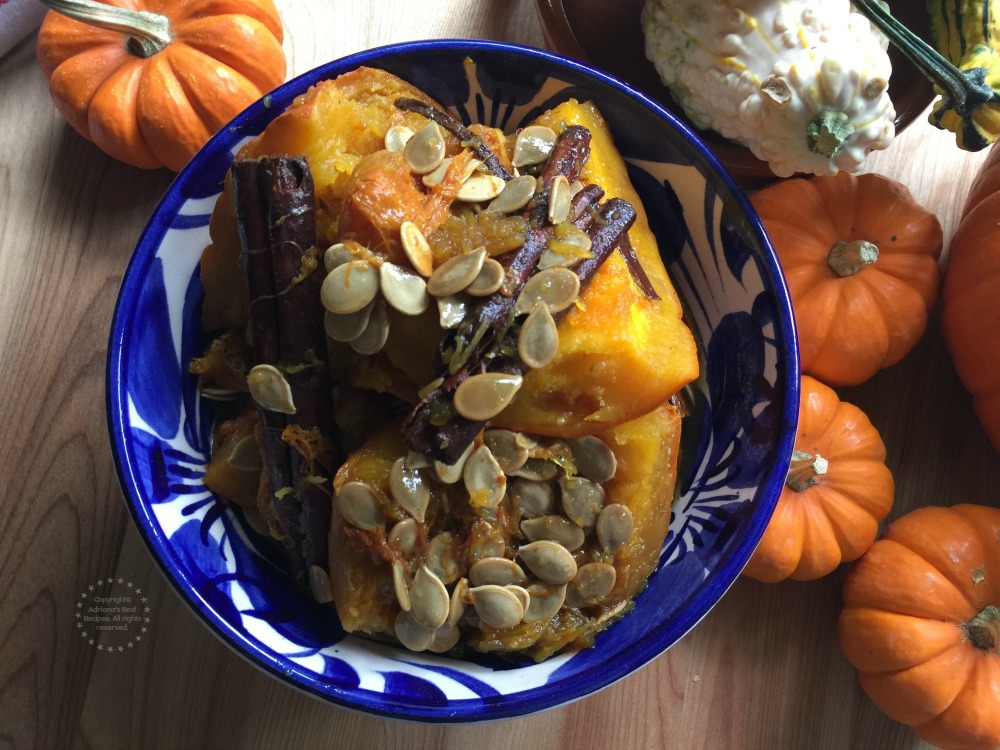 Besides it is also nice to use a pumpkin puree that has been cooked at home and with spices and the flavorings you want to use in your style of cooking. I am not against using canned pumpkin puree but fresh and homemade in my opinion is much better.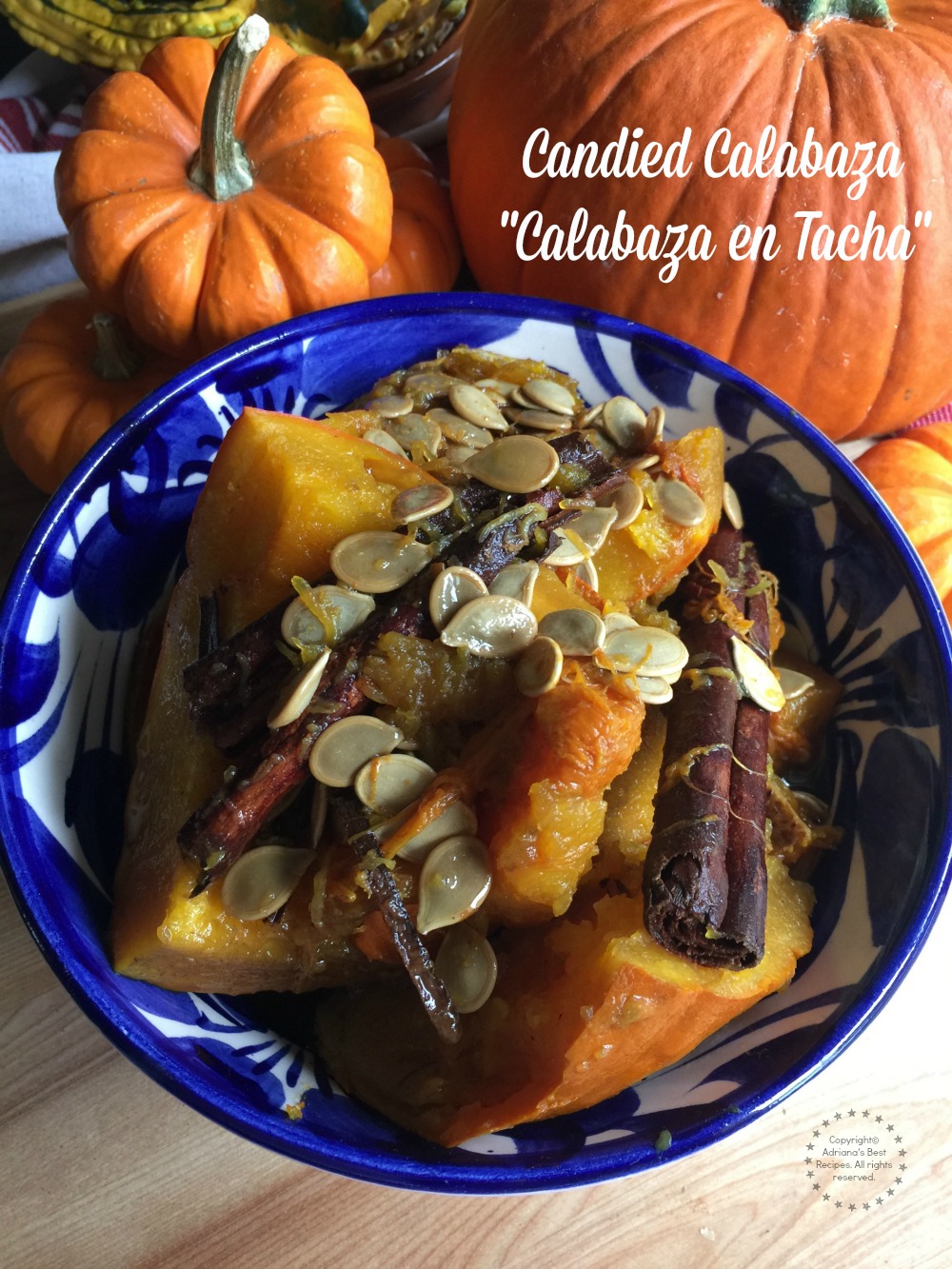 When cooking the candied pumpkin your house will start smelling delicious. Thanks to the cinnamon and the melted piloncillo. I love cooking it, feels just like home when my great grandmother was used to cook this for us to enjoy.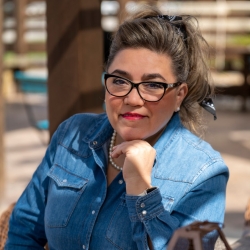 Latest posts by Chef Adriana Martin
(see all)