This post is also available in: Español
A Tasty Mexican Pumpkin Shake to Cheer with all the Family!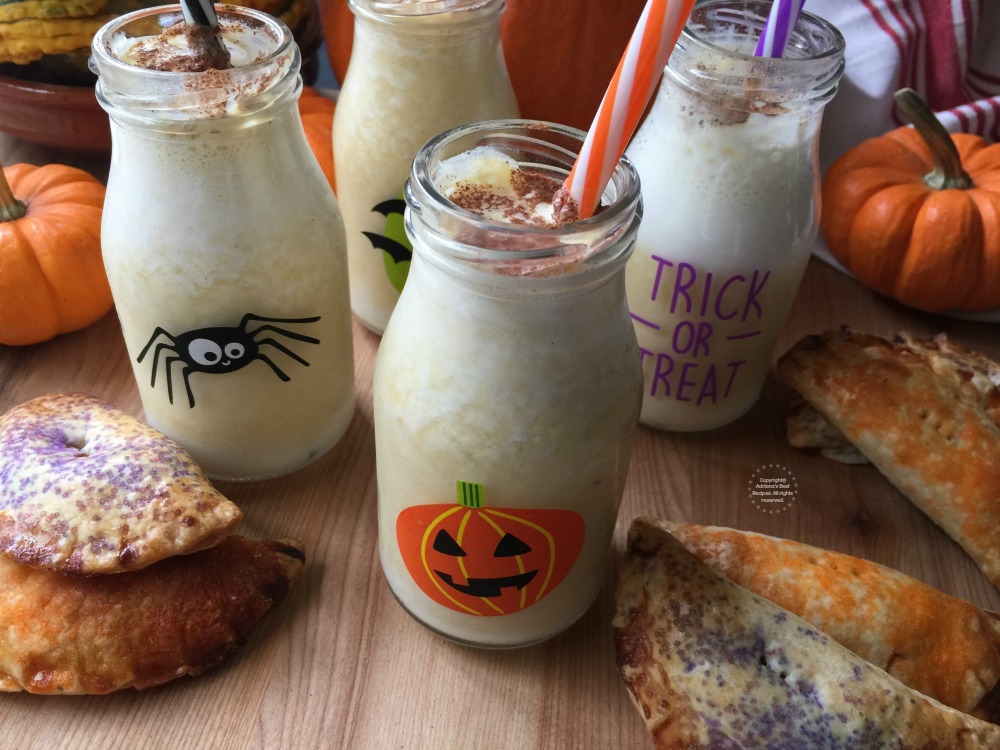 Being the Halloween season why not making a ghoulish Mexican Pumpkin Shake to share with all the family. While growing up at home we were used to eat candied pumpkin with milk. Inspired on that thought I have created a Mexican Pumpkin Shake for Halloween.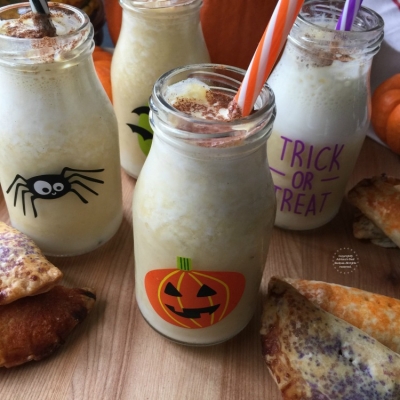 Mexican Pumpkin Shake
A Tasty Mexican Pumpkin Shake made with candied pumpkin and milk. Very easy treat to serve this Halloween.
Ingredients
1

cup

candied pumpkin puree

can be substituted with canned pumpkin puree

1/2

cup

of ice

3

cups

of 2% whole milk

1/2

teaspoon

of ground cinnamon

for garnishing
Instructions
Place all the ingredients in the blender and blend until getting a smoothie consistency. Serve and garnish with cinnamon.
This shake has milk and freshly made calabaza en tacha that I made using my great grandmother's original recipe. This pumpkin shake is very easy to make. You just have to scoop few spoons of the candied pumpkin and use some of the syrup combined with the milk, blend and voila a delicious drink that is not only nutritious but fun and tasty.
I have learned via my grandson that kids sometimes eat with their eyes, so purchasing fun glasses and having colorful straws can entice the kids to try a new kind of shake besides the traditional chocolate milk.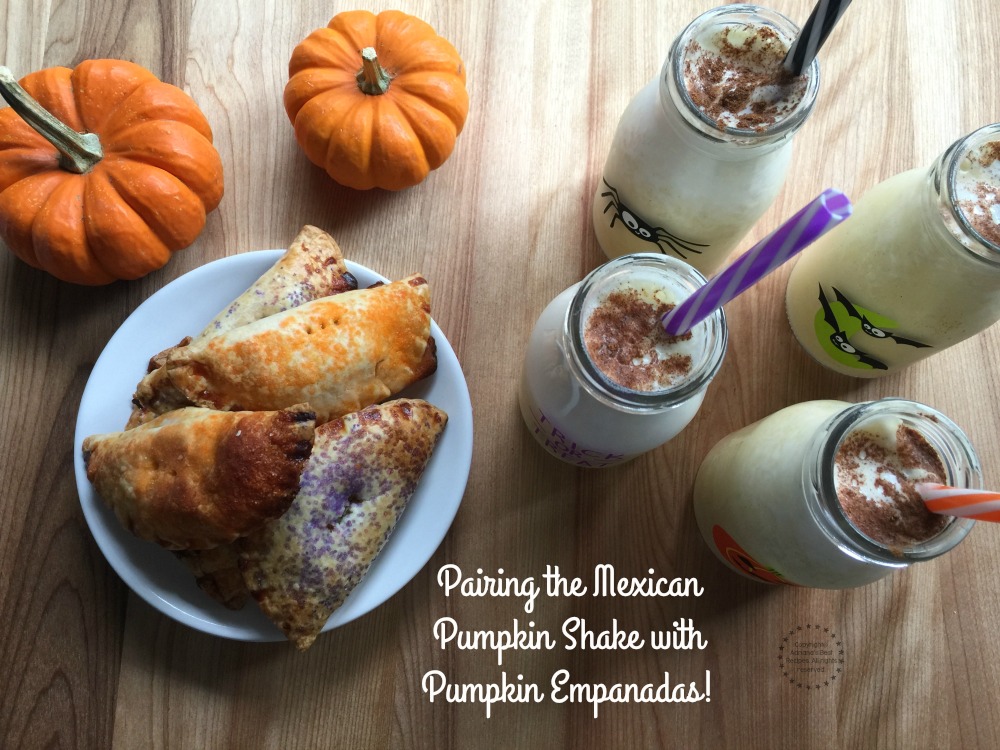 And this Mexican Pumpkin Shake for Halloween is perfect to serve as a snack paired with pumpkin empanadas. My most recent recipe at Produce for Kids. Click on the image to learn how to make this delightful empanadas at home.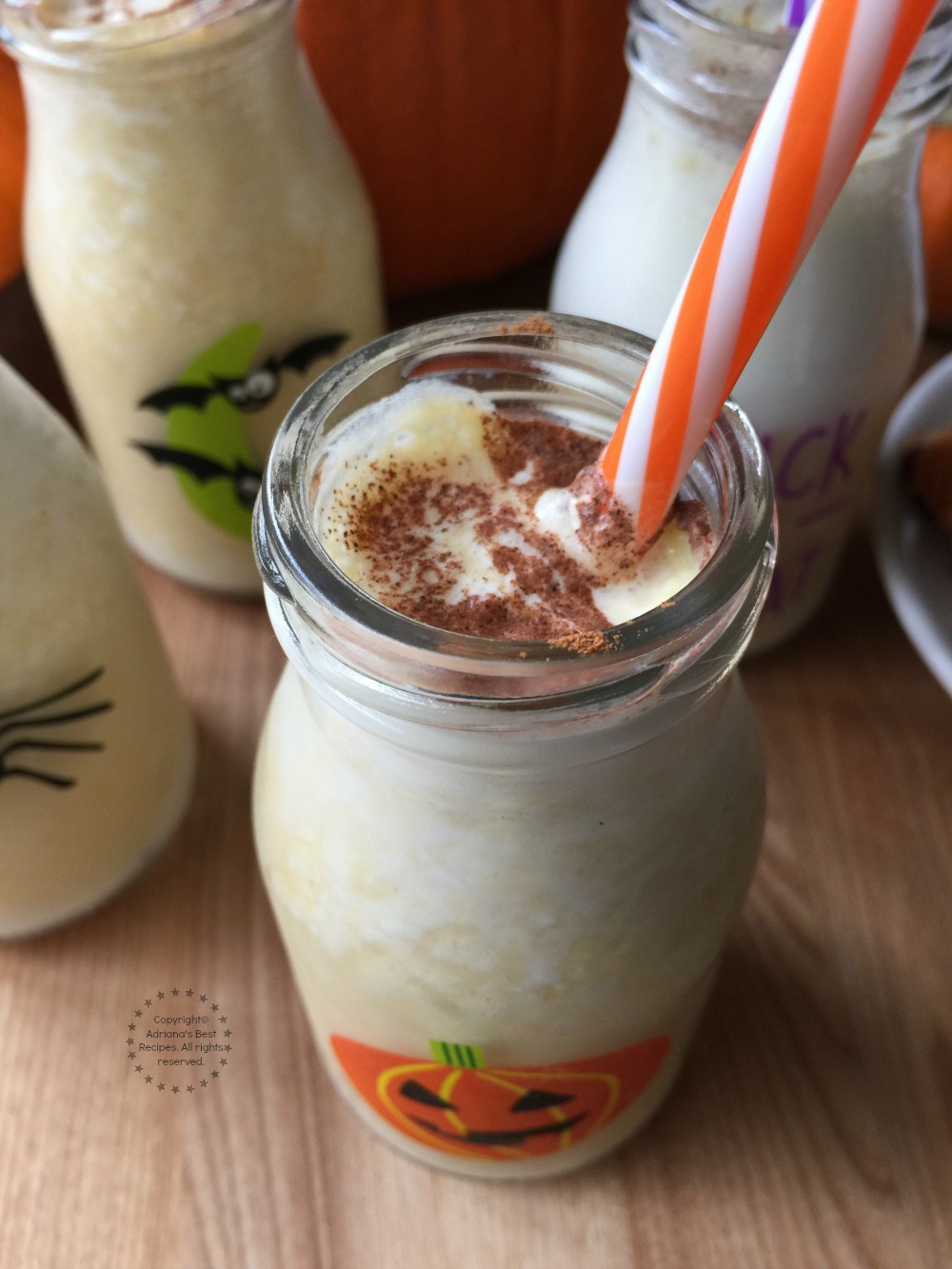 Milk is such an important protein. Providing our kids a balanced nutrition will allow for them to grow strong and happy. In life it is all about balance and being mindful of what we eat and how much we eat. Having easy snacks made at home with seasonal ingredients can help fulfill the need for the sweet tooth without over doing it.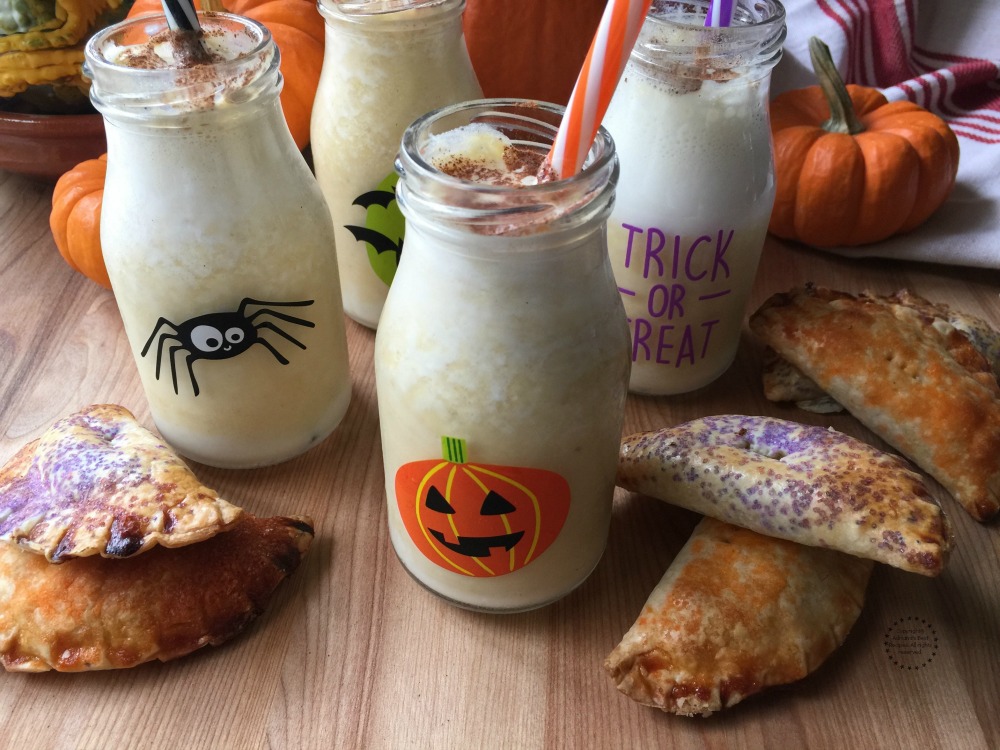 Specially this time of the year when there so much candy offerings. I am not against candy eating but all with moderation. We cannot take away that fun experience of Trick or Treat during Halloween. It is part of childhood memories we create with them.
I hope you have enjoyed this new recipe idea for making the Mexican Pumpkin Shake for Halloween, it is good and satisfying.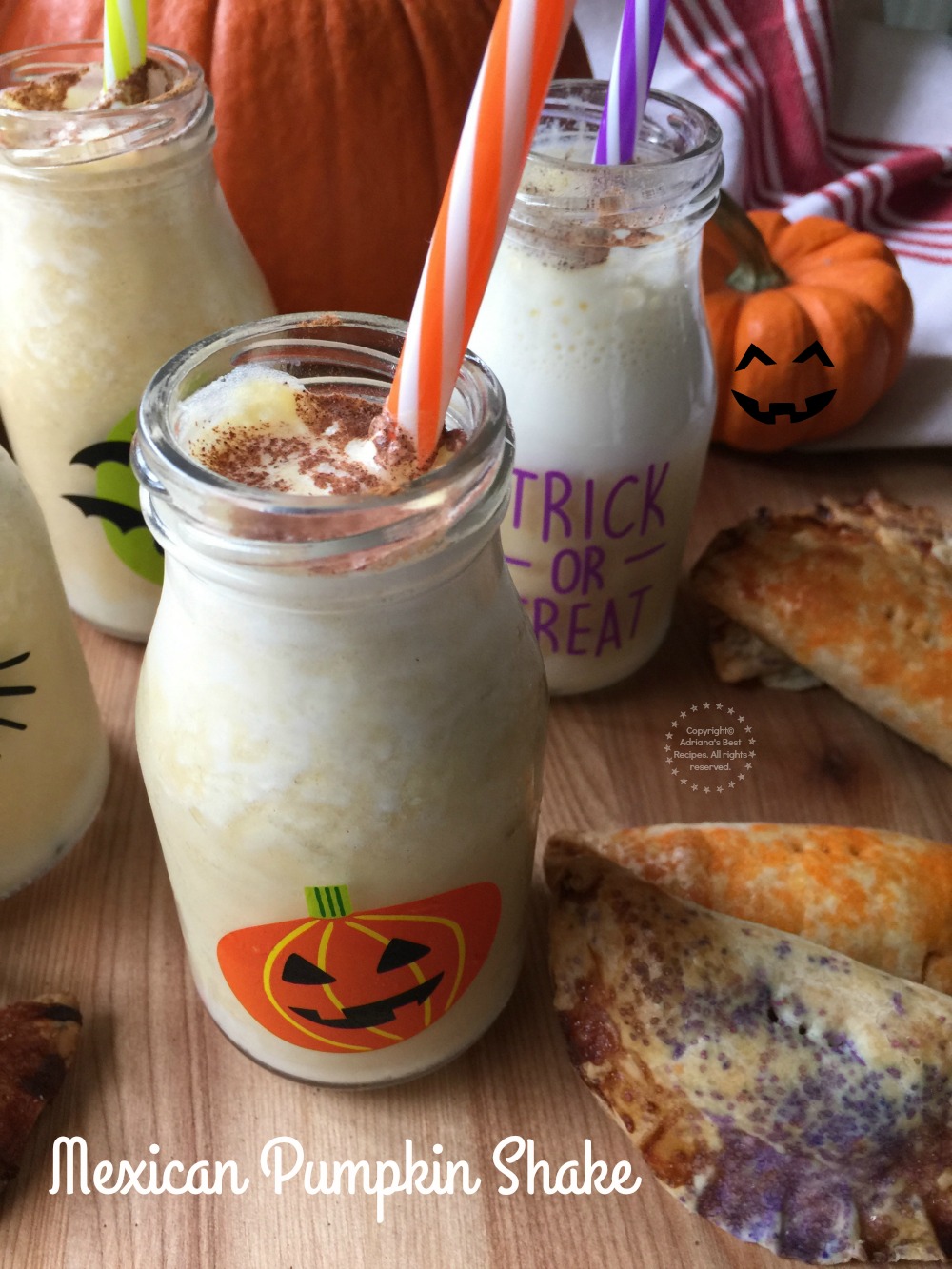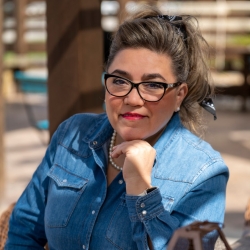 Latest posts by Chef Adriana Martin
(see all)