This post is also available in: Español
This shop and the doggie walks article has been compensated by Collective Bias, Inc. and its advertiser. All opinions are mine alone. #Appetites4Life #CollectiveBias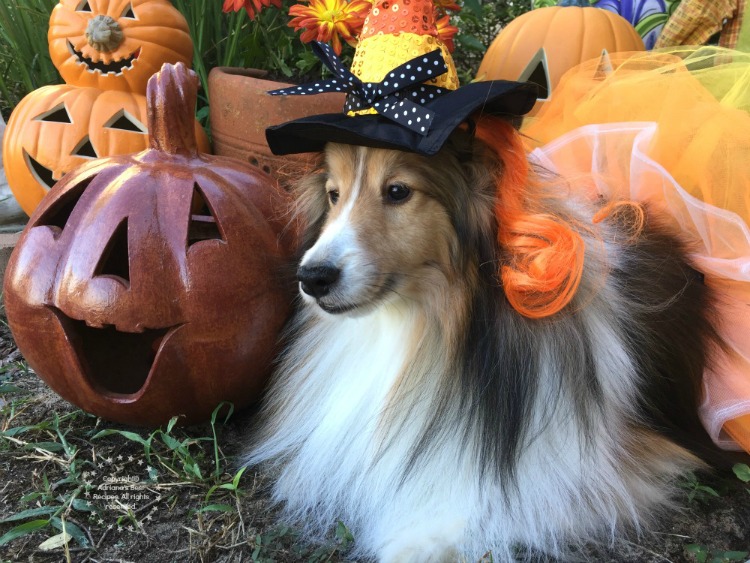 Doggie walks fun and activity tips for pet parents interested in getting inspired to become more active!
Bella enjoys going out, having long walks and visiting the park. Playing ball and fetching are other fun activities that she enjoys too. As part of our activities with her we try to do long doggie walks and also plan fun activities so that we can develop a stronger bond with her and help her achieve a better dog's quality of life.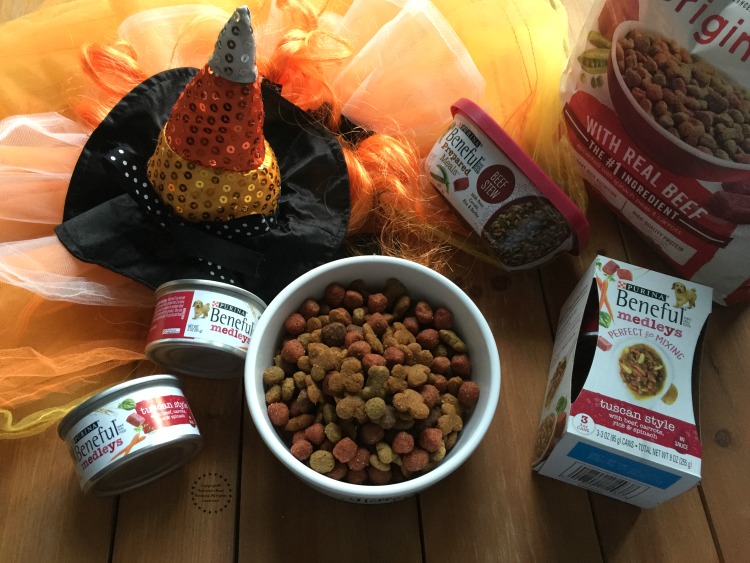 When we were looking for a best friend and decided to adopt Bella we did research on her needs and the natural traits of her breed. My Lady Bella is a Shetland Sheepdog. The breed requires exercise and per the American Kennel Club she is categorized under the "working dog" breed.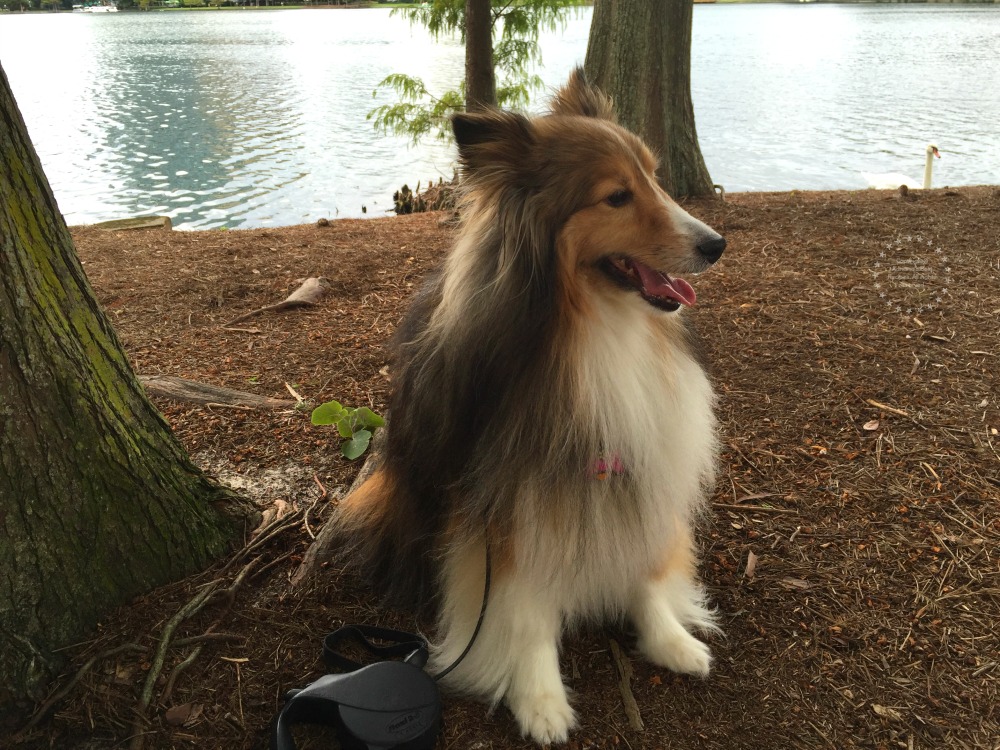 Running and herding are important part of her natural instincts and breed traits. Not to mention barking. Barking for her is a way to communicate and alert us. She also uses her voice to manage the herd. In this case us and los gatitos that are part of our familia too. In other words she is the boss la jefa!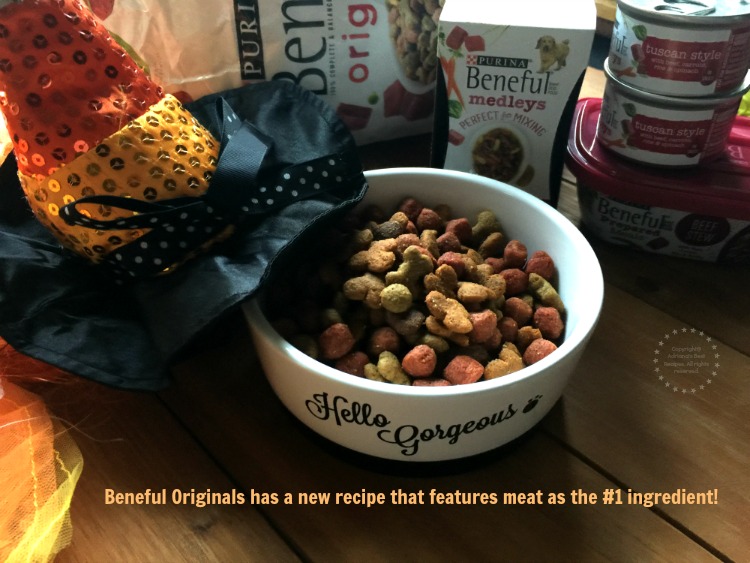 When we learned about her breed and characteristics we just fell in love. Because of the fact that Shetland Sheepdogs are very intelligent and require mental stimulation and a lot of play and training for them to feel happy. This can be challenging but we decided to take the challenge because both, my husband and I want to be more active.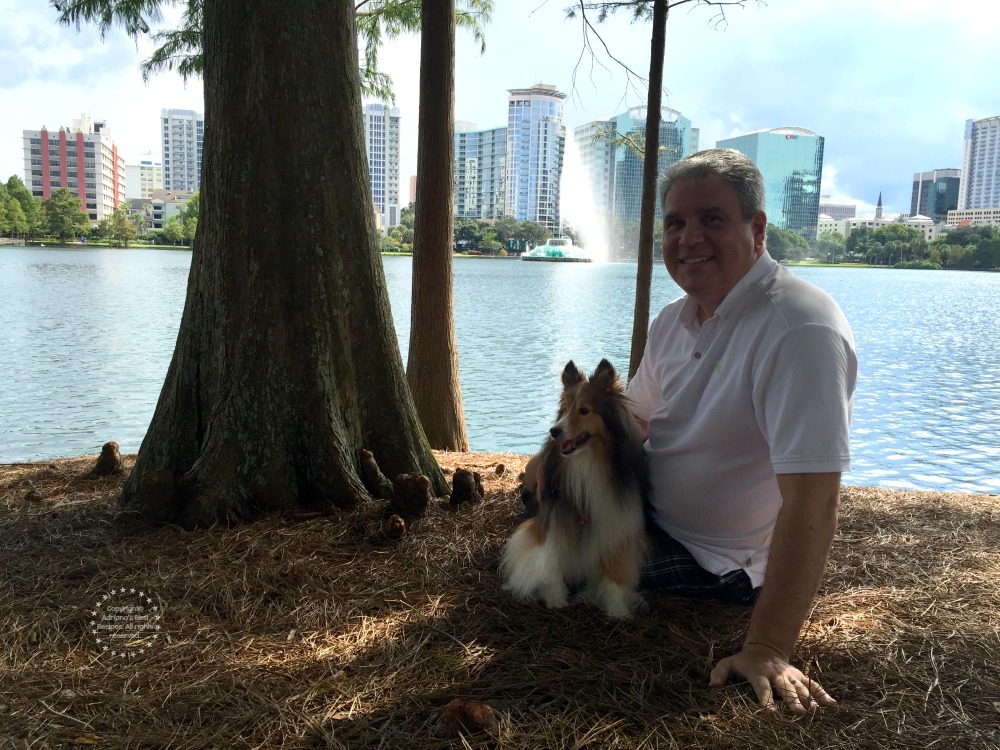 Having a dog that requires long doggie walks guarantees that everyday we will need to be outdoors playing, walking and running with her. Every time that I take Bella for her walk or when we visit the park it is fun for her but also fun for us. We live in an area where there is a lot of lakes and wildlife. It is divertido to get out and get in touch with the nature. Quality of life becomes much better when we are not only in front of the computer or the TV but actually enjoying the outdoors en familia.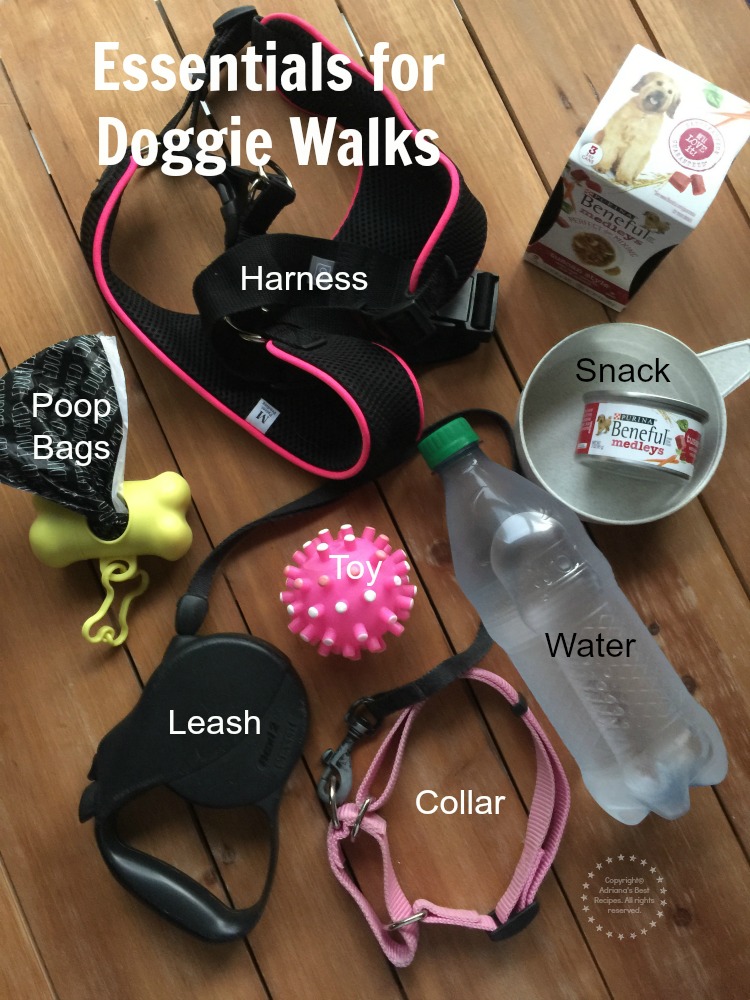 If you are a pet parent I want to invite you to go out and bring your BFF or mejor amigo with you. Follow my tips for making doggie walks fun.
Walk your dog with a leash. In many states it is required by law to walk your dog with it.
Bring doggie poop bags. Target has a great selection.
If you are going for a long walk, bring a water bottle and a small dish. You can also bring a snack for your dog to eat. Like Beneful Originals with Real Beef.
If you are visiting a park make sure it is pet friendly.
Observe safety measures making sure you and your dog are safe while walking at appropriate times of the day.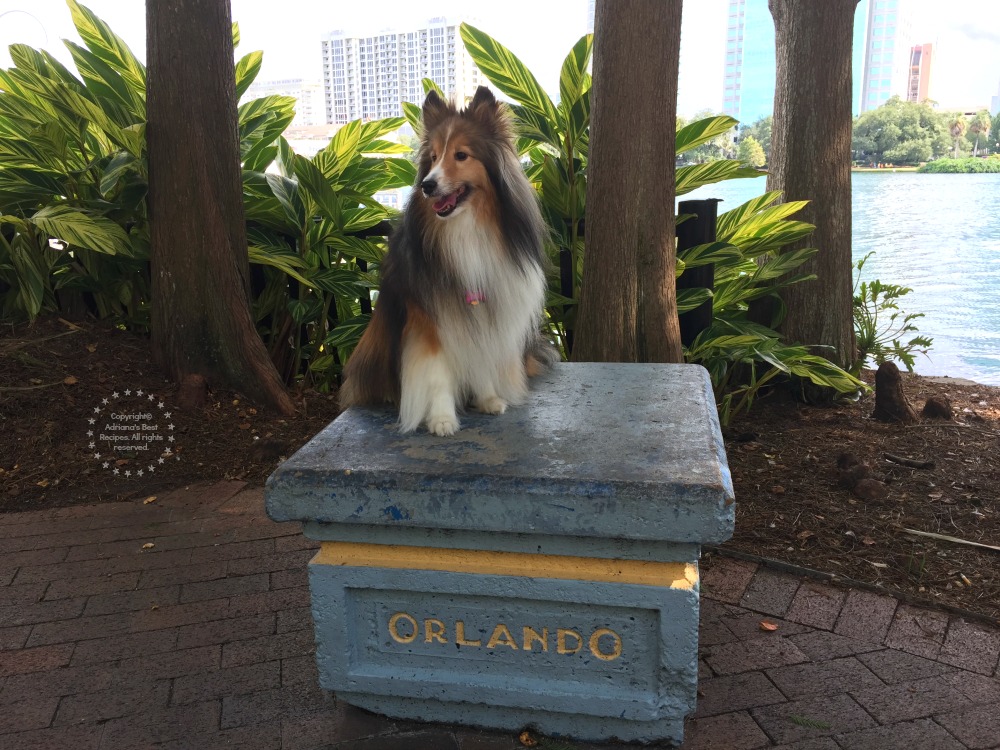 We pet owners want our dogs to achieve good quality of life and to be happy while meeting their appetite for life. Playing and offering long walks can help achieve that goal. But feeding them the right food it is very important too.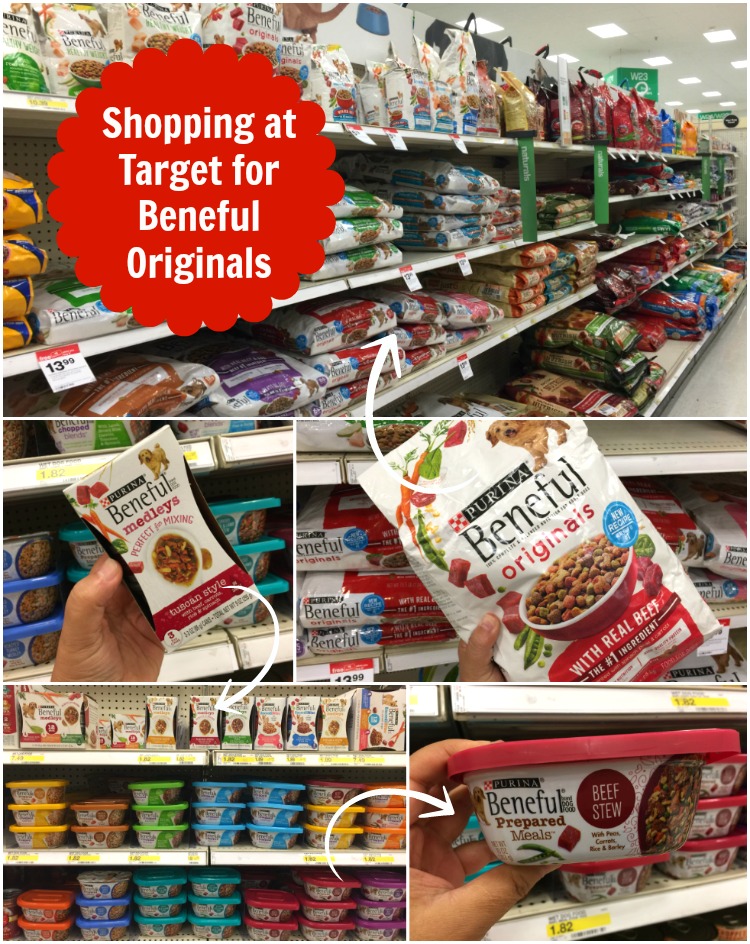 I am glad to know that Beneful Originals has a new recipe that features meat as the #1 ingredient and with no added sugar. And helps fuel my Bella's appetite for life. You can find Beneful Originals new formula at your local Target. I just love shopping there!
We Latinos love our pets, they are actually an important member of our familia. Our yearly tradition is to dress Bella for Halloween and greet all the trick-or-treaters in the neighborhood. All the kids really enjoy coming to our home not only for the candy but to say hola to our pride and joy.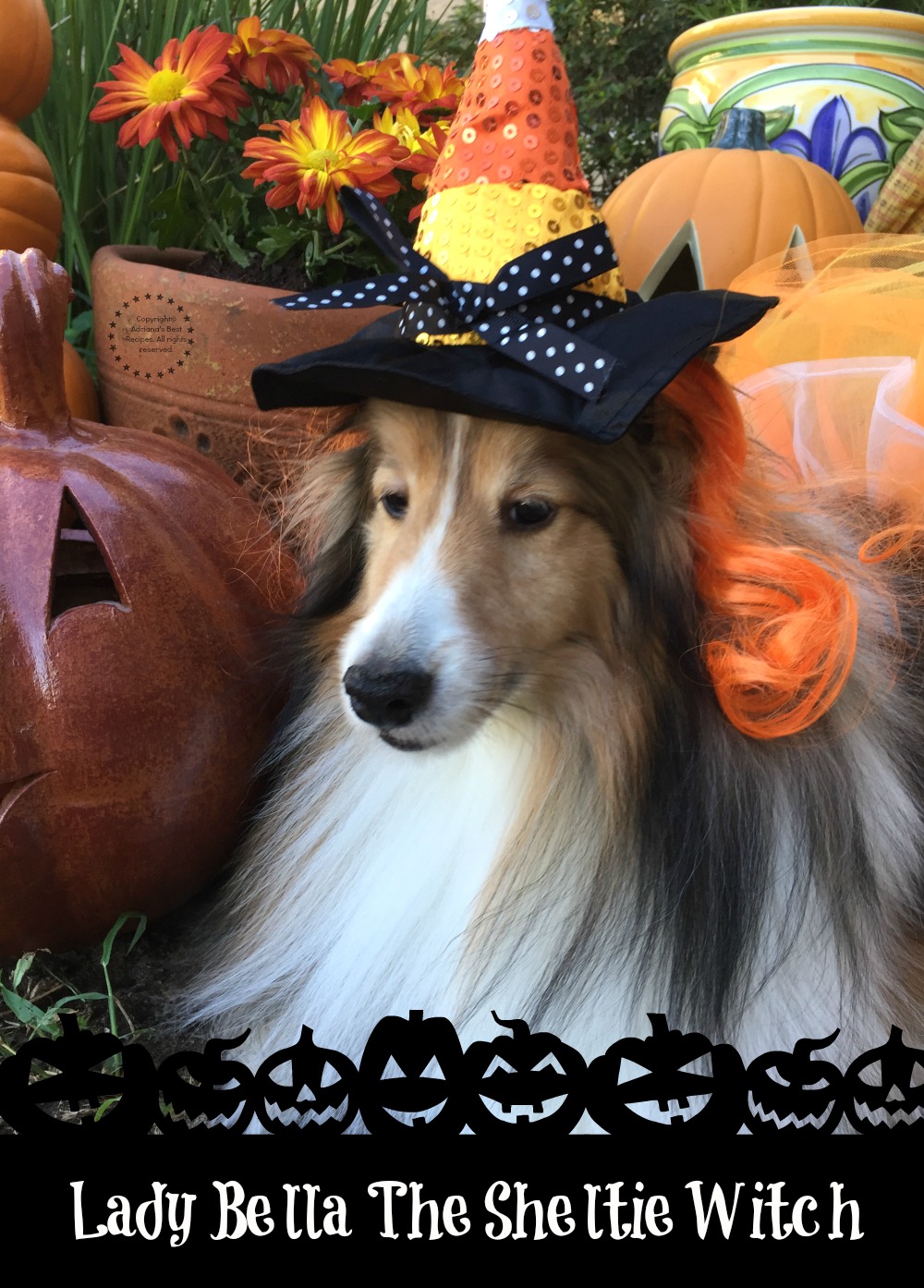 Are you ready for Halloween, Bella certainly is!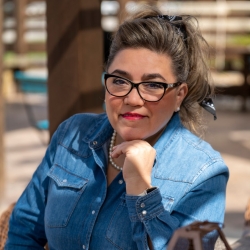 Latest posts by Chef Adriana Martin
(see all)