This post is also available in: Español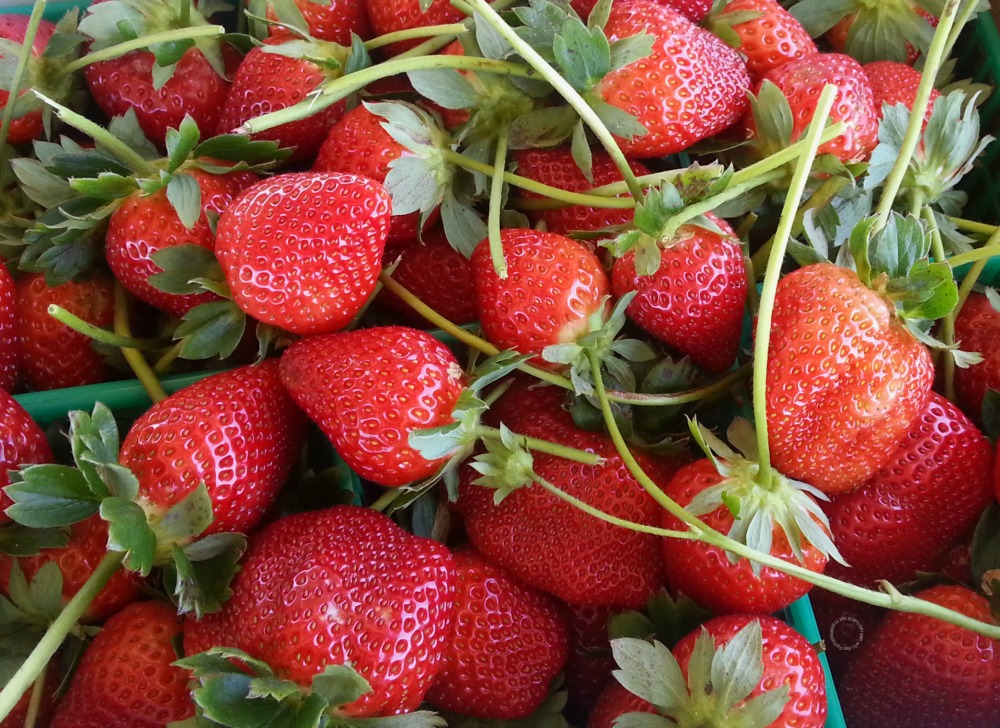 Fall in love this February with my best strawberry recipes up to date. And since Florida strawberry season is in full swing  I want you to get inspired to cook and discover new ways to use fresh strawberries at home.
In Florida, the season for strawberries goes from January through April. Coming back on December time frame. In California the peak runs from April through June. If you see strawberries in the market out of those months then those come from Mexico or from Chile. I have learned a lot by visiting my local farmers, doing farm tours around the United States and getting to know from where the produce is coming from.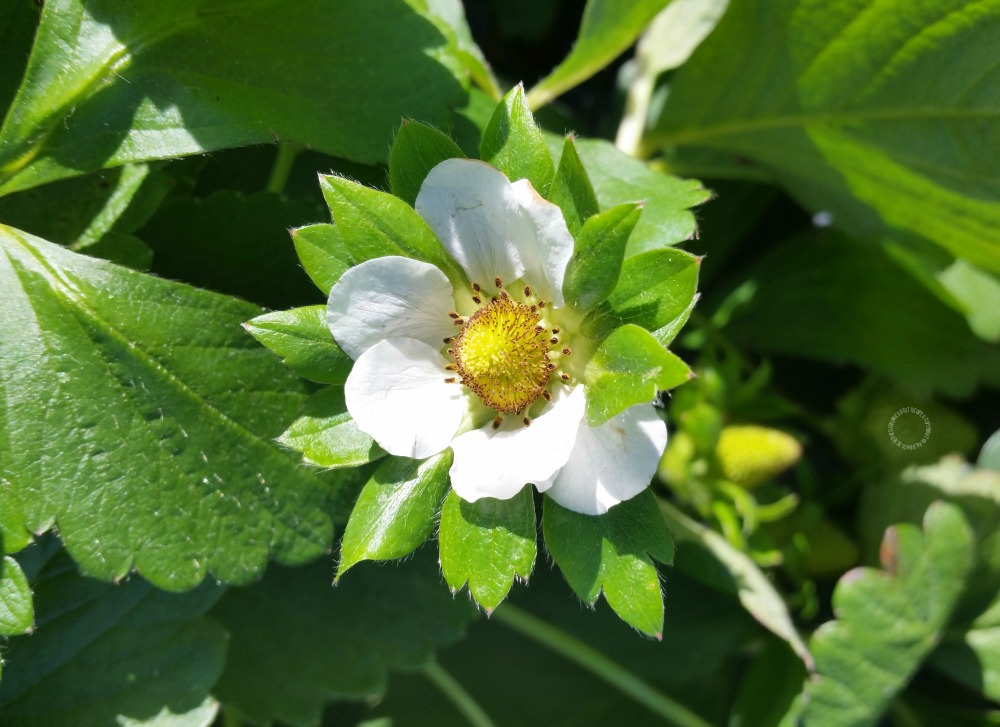 For me, eating with the seasons is a good idea, as it allows me to serve fresh produce and save. Aside from the fact that I like to consume what my state produces. That is good for our community and for our local farming industry too.
Check my best strawberry recipes. Easy to make and perfect for Valentine's Day or for weekly dinner options at home.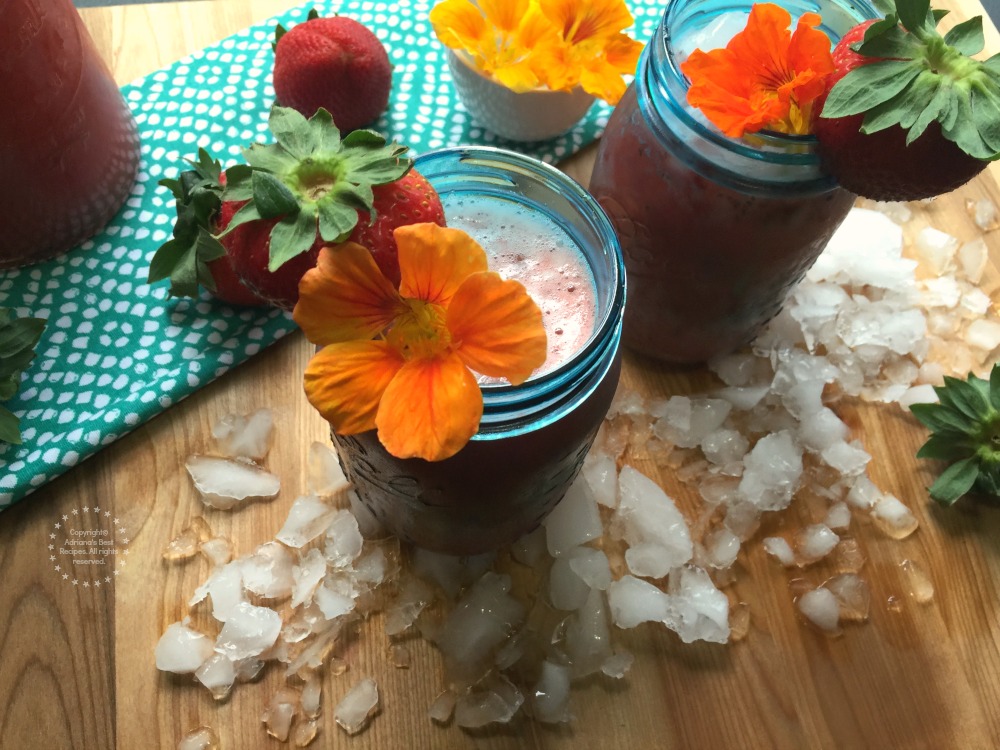 In my Mexican culture we enjoy serving agua fresca, and there is no better way than quenching the thirst with a kid friendly Strawberry Chia Agua Fresca. Perfect to cheer for love and to start a nice meal.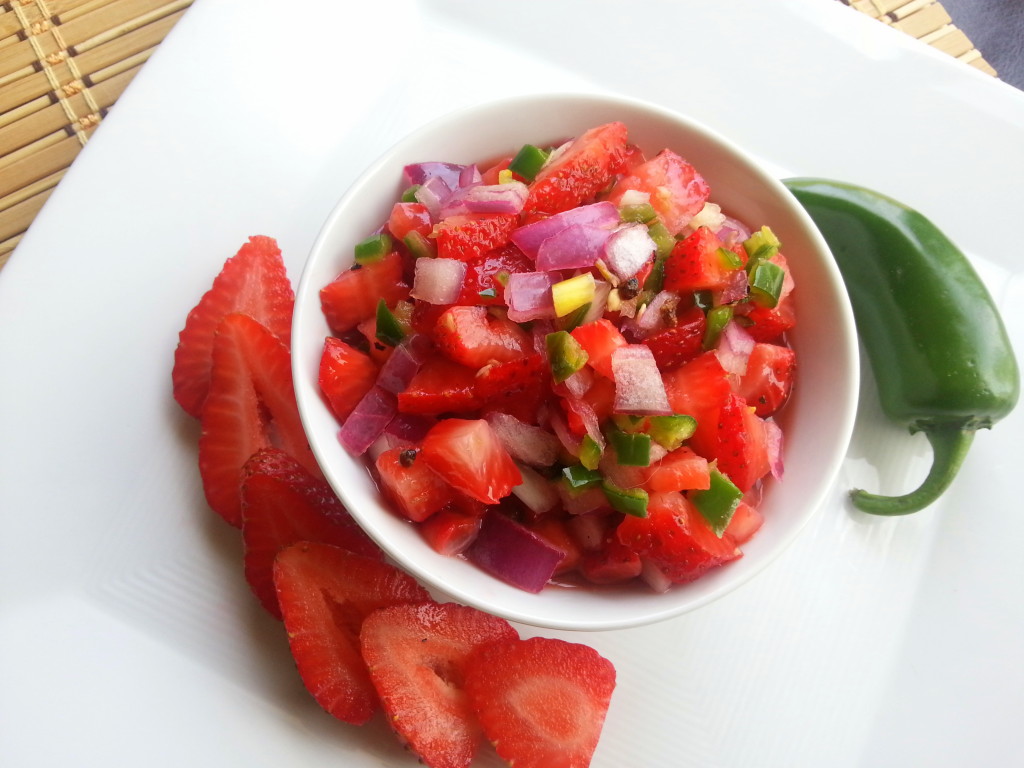 For a fun appetizer try our strawberry jalapeño salsa. Made with Florida strawberries, jalapeño peppers from my own garden, purple onion and few drops of lime juice. Just pair with corn chips and you are ready for a mouthwatering bite. Because who doesn't enjoy chips and salsa?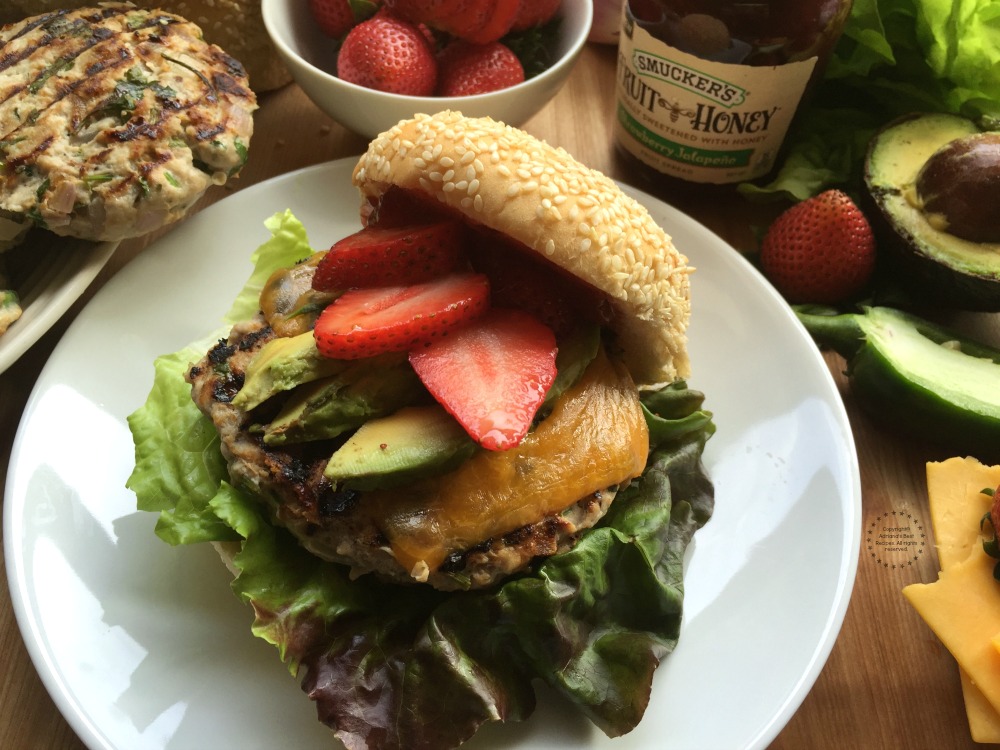 For all the burger lovers we suggest a strawberry jalapeño turkey burger, perfect for a romantic picnic. This is a simple dish and not a big calorie offender. Perfect light meal!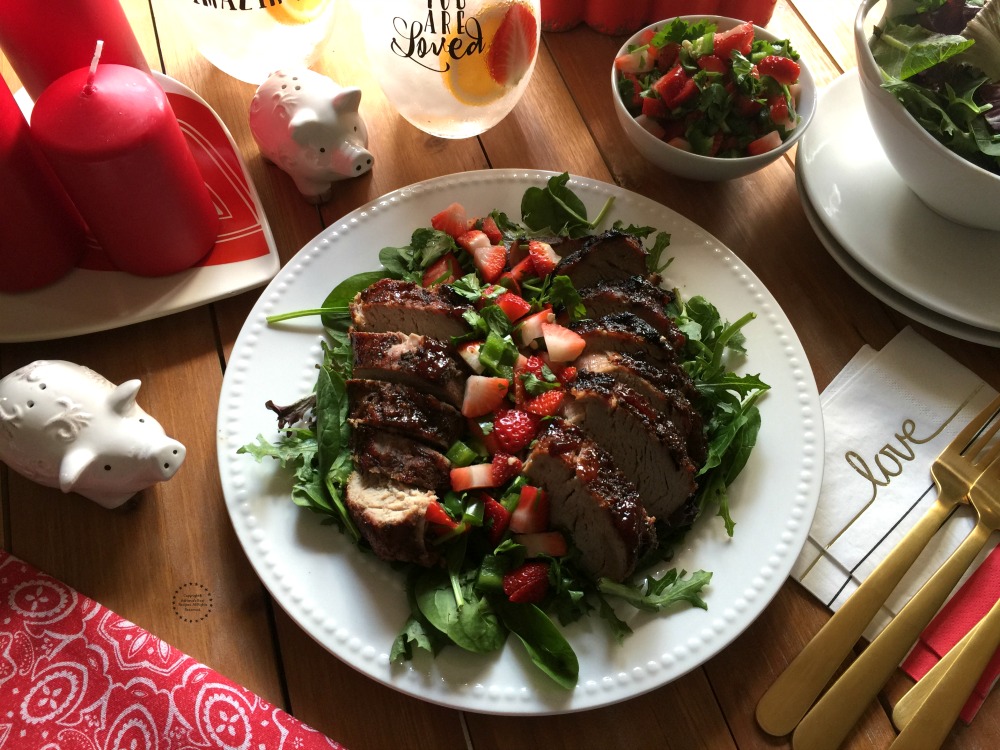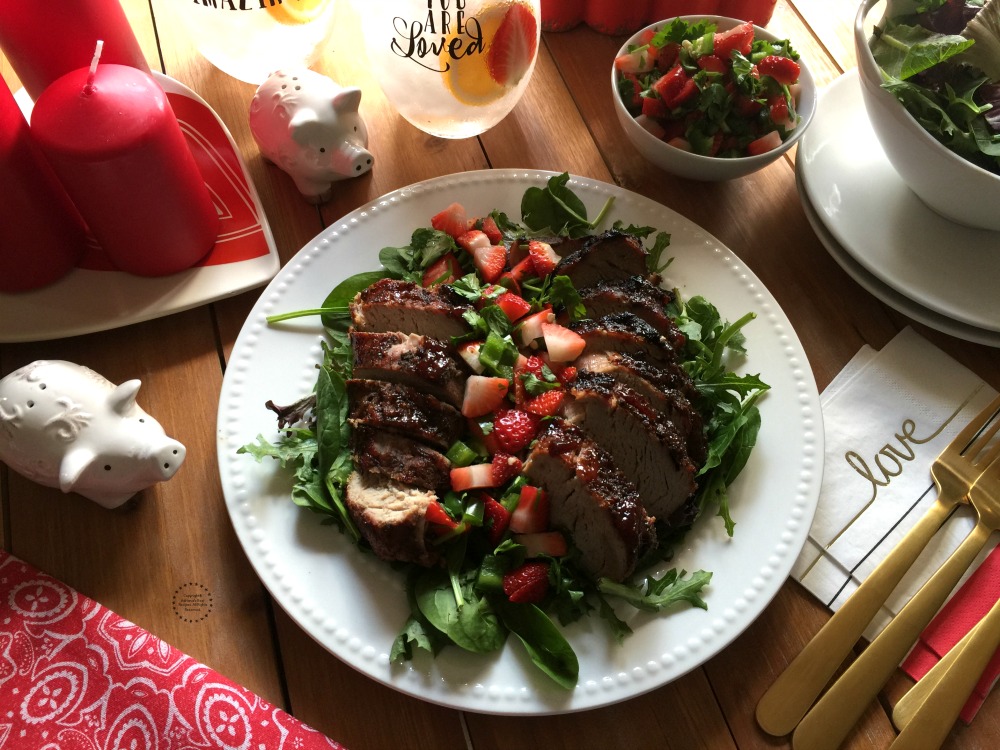 If planning a special dinner for two the strawberry jalapeño pork loin will be a fabulous choice. Served over a bed of greens and garnished with fresh strawberry salsa. A savory meal made with love and ready fast!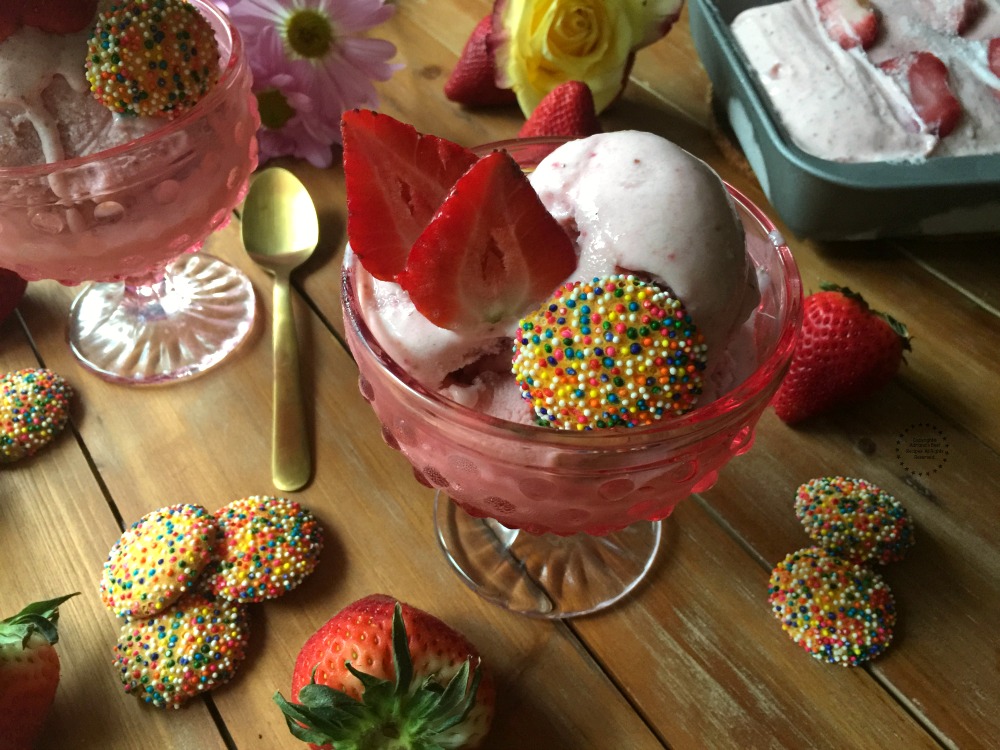 And to close the meal, a three ingredient no churn homemade strawberry ice cream. Delightful and easy to prepare.
Are you ready to try my best strawberry recipes?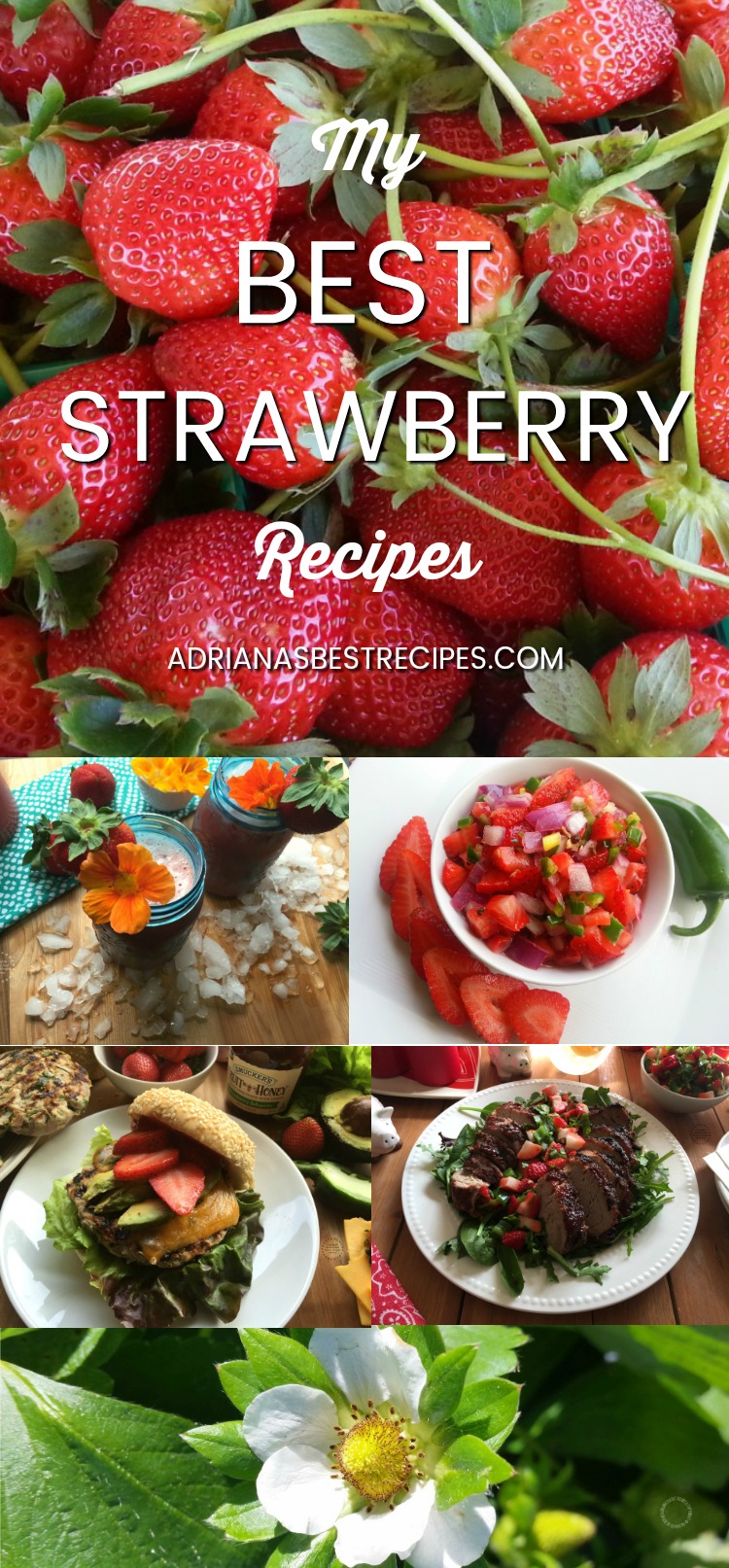 Products from Amazon.com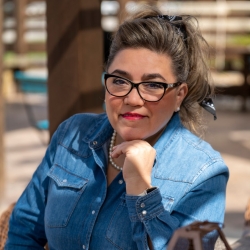 Latest posts by Chef Adriana Martin
(see all)