This post is also available in: Español
The almond atole recipe is part of a sponsored collaboration with The National Hispanic Milk Life Campaign and DiMe Media. However all opinions are only mine.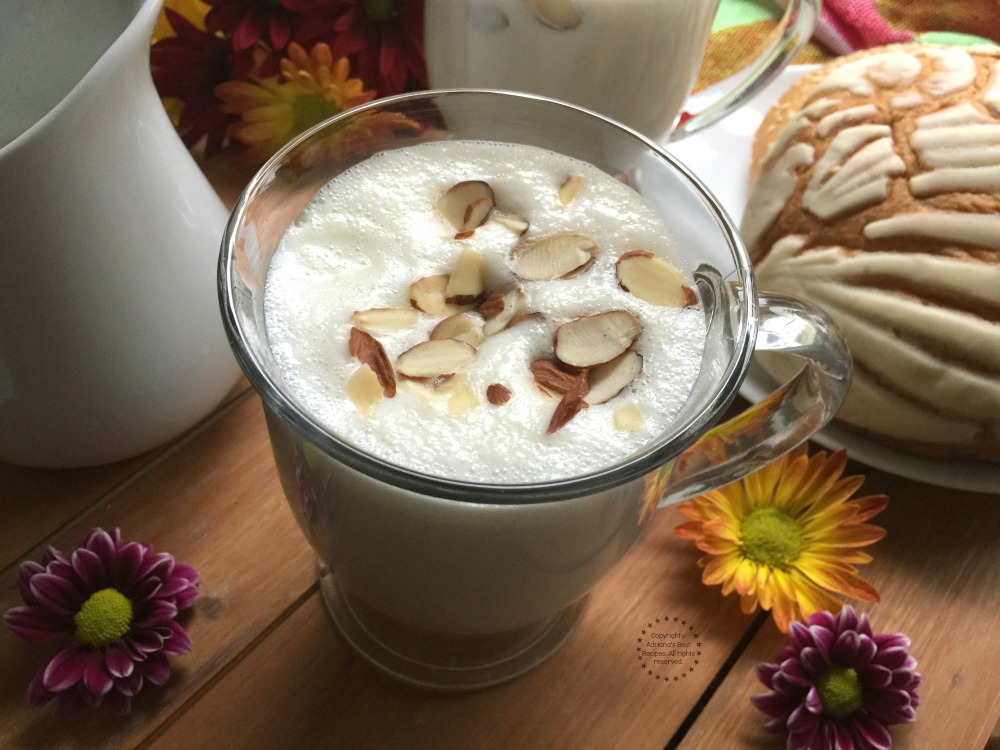 Almond Atole is a perfect option to start the day because it contains cow's milk. One of the most affordable sources of high-quality protein you can find.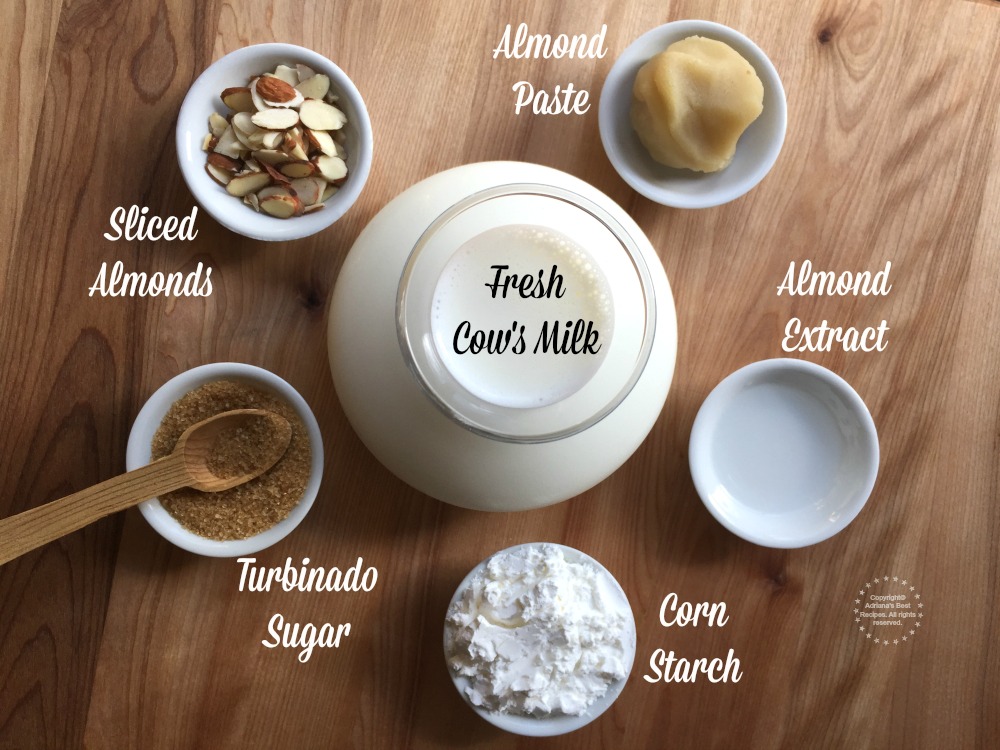 We need to consume protein to have strong and healthy hair, bones, teeth and muscles. Besides getting enough protein at breakfast can help us stay fuller longer, so we're more likely able to stick to our healthy eating routine.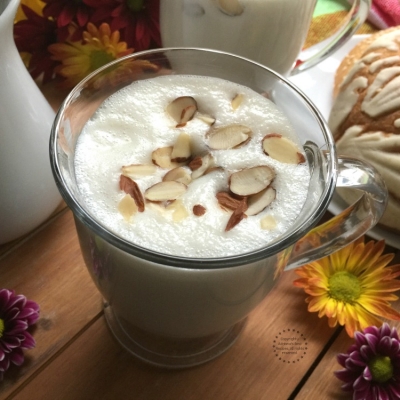 Comforting Almond Atole
Almond atole is perfect for breakfast because it is ready in just ten minutes. This recipe is made with cow's milk, almond paste and extract, turbinado sugar and cornstarch.
Ingredients
3

cups

of milk

24 ounces

1

teaspoon

of almond extract

1

tablespoon

of almond paste

1

teaspoon

of turbinado sugar

1

tablespoon

of cornstarch

diluted in water

1

tablespoon

of sliced almonds

optional
Instructions
In the blender add the milk, the almond extract, the almond paste and the turbinado sugar. Combine well until all ingredients are incorporated.

Pour the milk mixture into a saucepan and cook over medium heat.

Dissolve the cornstarch in water before adding to the hot milk. This will prevent lumps.

Add the dissolved corn starch to the hot milk and stir until the milk thickens and becomes atole.

Serve the almond atole in a cup and garnish with sliced almonds.
Our abuelitas are always right. My grandmother talked to me about the importance of breakfast so when I would stay with her she would prepare for me a comforting almond atole, just like the recipe I am sharing with you today.
Atole is a beverage that is part of my Mexican culture. Many families start their day drinking it because it is satisfying and warms your heart. Specially on those winter cold mornings when you don't want to get up from bed.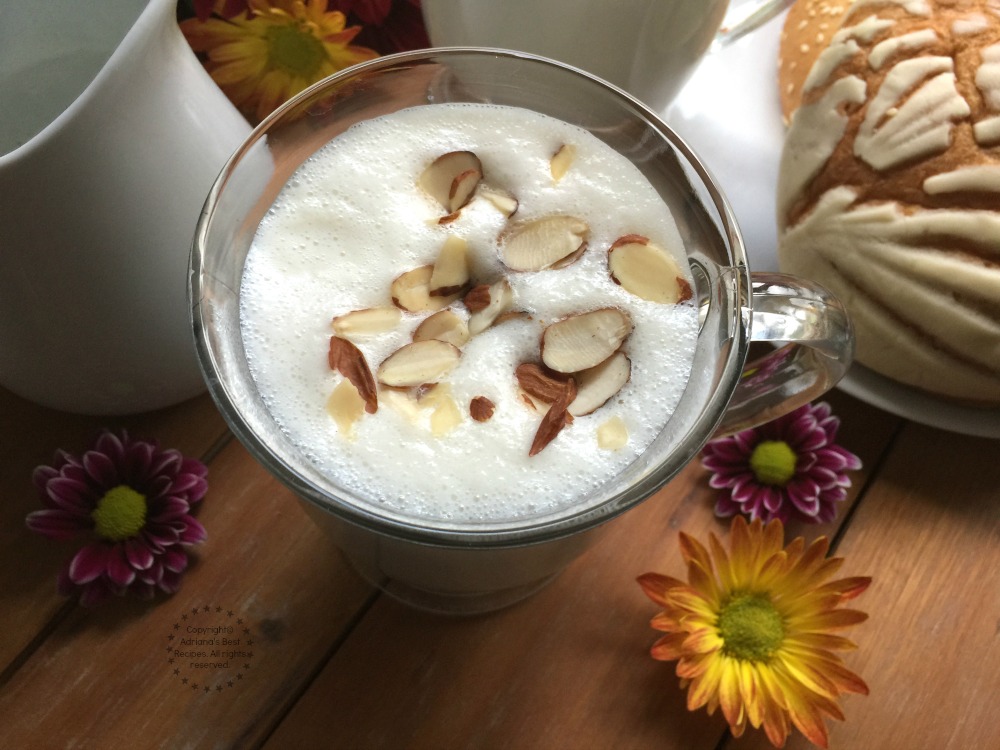 The almond atole brings me back to that moment before going to school on a cold day. After drinking it I felt so satisfied and ready to start my day.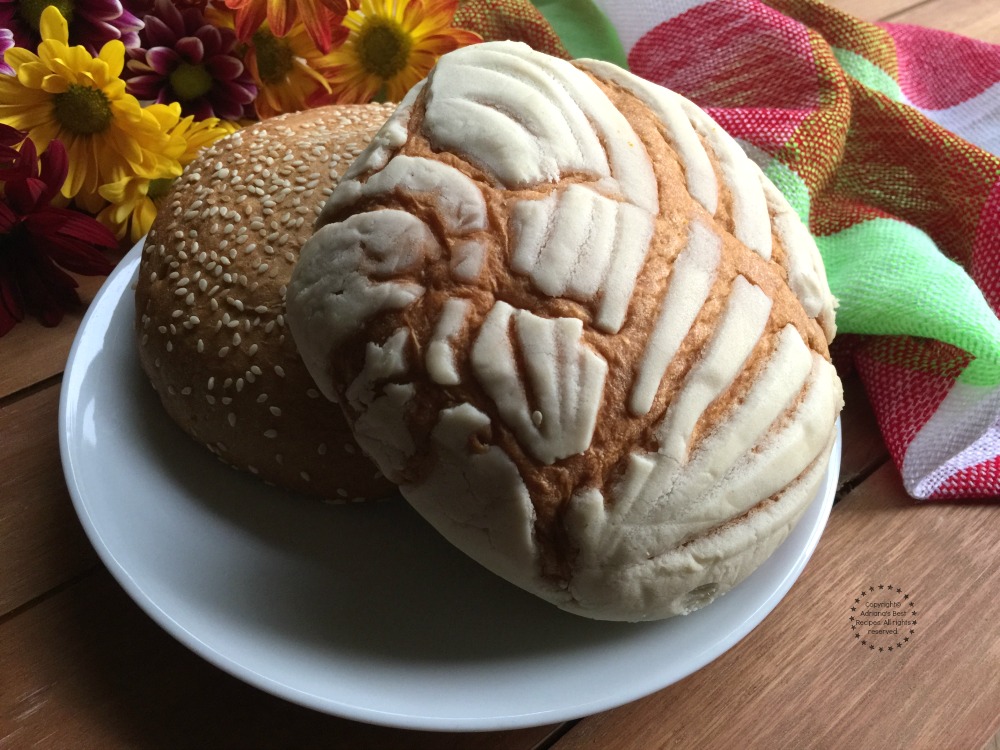 And now that we are celebrating Hispanic Heritage month I just thought would be appropriate to share this traditional recipe that celebrates family and my Mexican roots.
Products from Amazon.com
I enjoy using real fresh milk in many of my recipes because regular white milk has no added sugar. Plus has nine essential nutrients including eight grams of protein when drinking an eight ounce full glass of milk.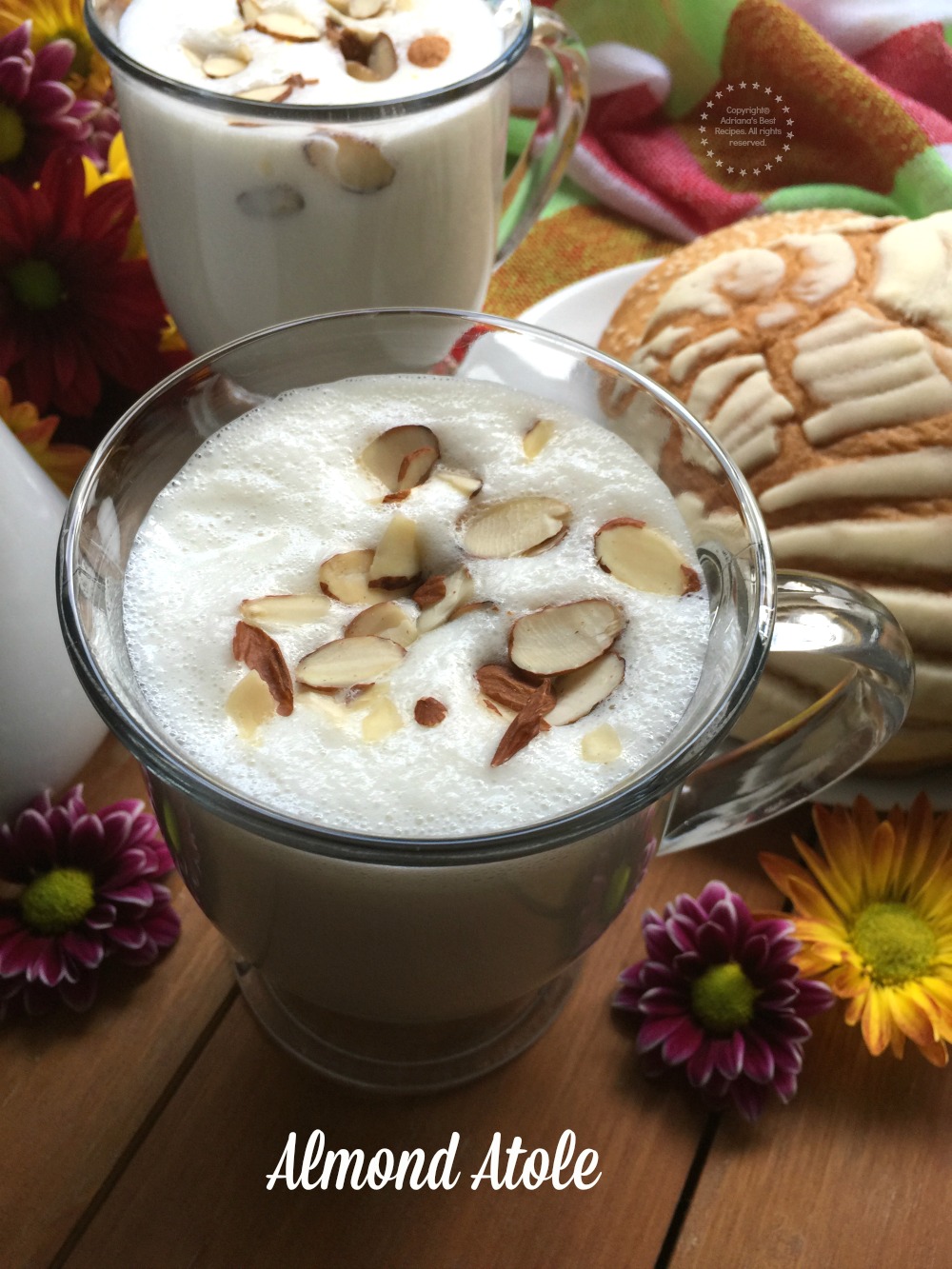 Milk is perfect addition for breakfast. But also to drink as a midday snack or for la merienda. Check other of my favorite Mexican milk drinks too. And if you are looking for more ideas on how to incorporate milk in your daily routine,  go over to FuertesConLeche.com and see what Chef Adrianne Calvo has in store for all of us to try.
The chorizo sandwich biscuit paired with a full glass of milk looks fantastic.
Connect with Milk Life Somos Fuertes on Facebook, Twitter and Instagram for more tips and recipe ideas.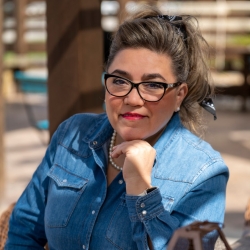 Latest posts by Chef Adriana Martin
(see all)