This post is also available in: Español
This churro donuts recipe is a sponsored collaboration with Acorn Influence and Pillsbury #ItsBakingSeason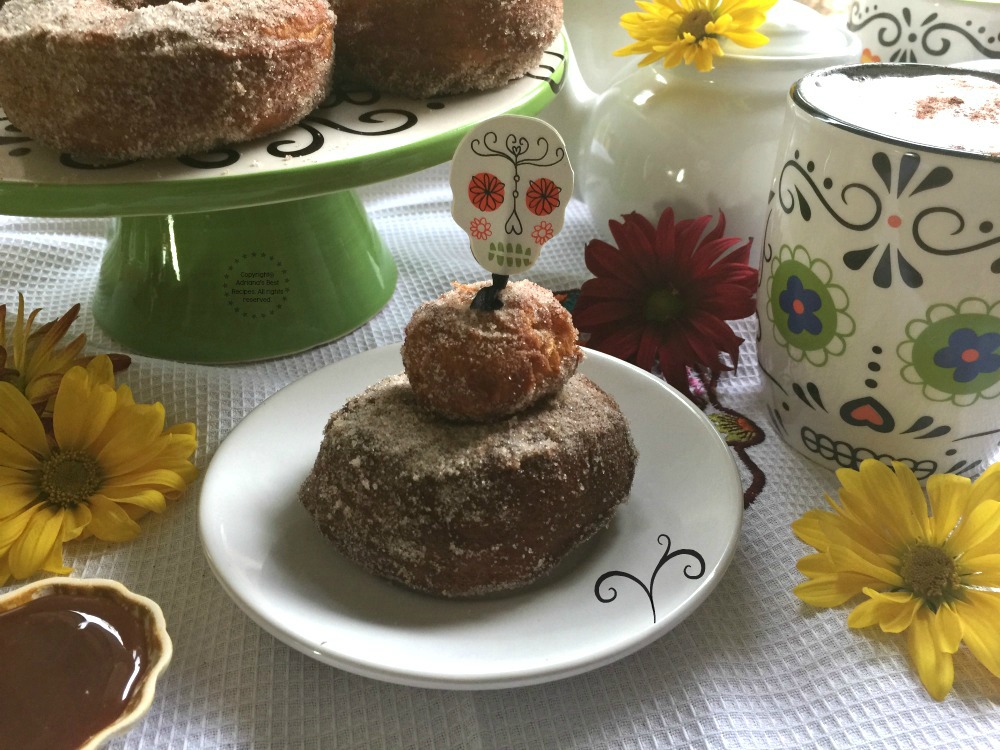 The Day of the Dead celebration is a Mexican tradition that dates for centuries. This special holiday is a time dedicated to remembering those that have passed. Sweets and bread are very common in the menu for this feast. And making churro donuts inspired by my Mexican roots are the perfect treat to celebrate such a special occasion with the family.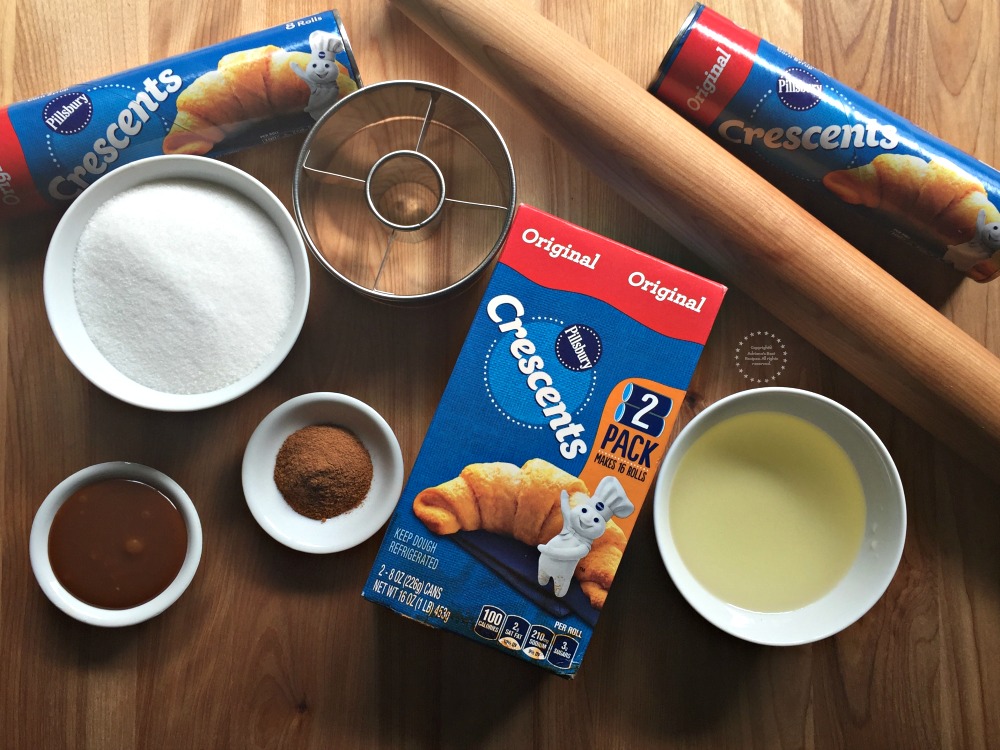 The churro donuts are made with Pillsbury Original Crescent Rolls Twin Pack 8 oz and dusted with cinnamon sugar. Paired with dulce de leche and a cup of frothy cinnamon hot chocolate. The combination makes a tasty treat to celebrate those that are still alive and remember those that have left, while we create memories together embracing our culture and traditions.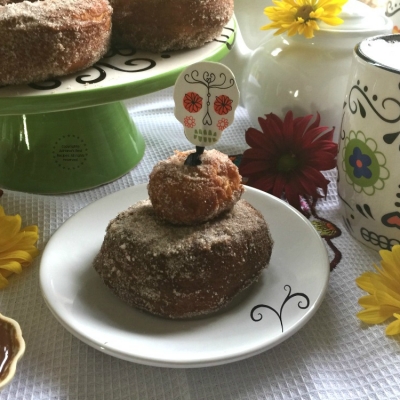 Churro Donuts for Day of the Dead
The churro donuts made with Pillsbury Original Crescent Rolls Twin Pack 8 oz, and cinnamon sugar. Paired with dulce de leche and frothy hot chocolate.
Ingredients
1

package

of Pillsbury Original Crescent Rolls Twin Pack 8 oz

1

cup

of frying oil

1

cup

of refined sugar

2

tablespoons

of powdered cinnamon

1/2

cup

of dulce de leche

optional
Instructions
Open two packages of Pillsbury Original Crescent Rolls Twin Pack 8 oz and extend over a wooden board. Place both sheets of dough together and then fold. Using a rolling pin try to even out the dough.

Cut the donuts using a doughnut cutter. Leftover pieces of dough use them to form balls. Refrigerate the donuts until ready to fry.

Place a deep frying pan in the stove and fill it with frying oil. And let it rise to a frying temperature. Oil needs to be hot.

Fry each donut one by one and place on a paper towel to remove excess oil.

Mix the sugar with the cinnamon powder and dust the donuts with it. Place doughnuts on a nice serving dish and add sugar skull pins to decorate.
Notes
You will need a doughnut cutter and sugar skull pins to decorate. Do not use peanut oil since it will overcook the donuts. You can use soybean, corn or canola. You can pair the donuts with dulce de leche, and a cup of hot chocolate, a glass of milk, and or coffee.
Nutrition
Serving:
0
g
Carbohydrates:
0
g
Protein:
0
g
Fat:
0
g
Saturated Fat:
0
g
Polyunsaturated Fat:
0
g
Monounsaturated Fat:
0
g
Trans Fat:
0
g
Cholesterol:
0
mg
Sodium:
0
mg
Potassium:
0
mg
Fiber:
0
g
Sugar:
0
g
Vitamin A:
0
IU
Vitamin C:
0
mg
Calcium:
0
mg
Iron:
0
mg
Day of the Dead is celebrated every year on November 2nd. And the menu is based on the favorite dishes that our beloved ones that have left were used to enjoy when alive. Traditionally, the menu includes mole, rice, beans and pan de muerto. As well as sugar skulls, hot chocolate, and agua fresca.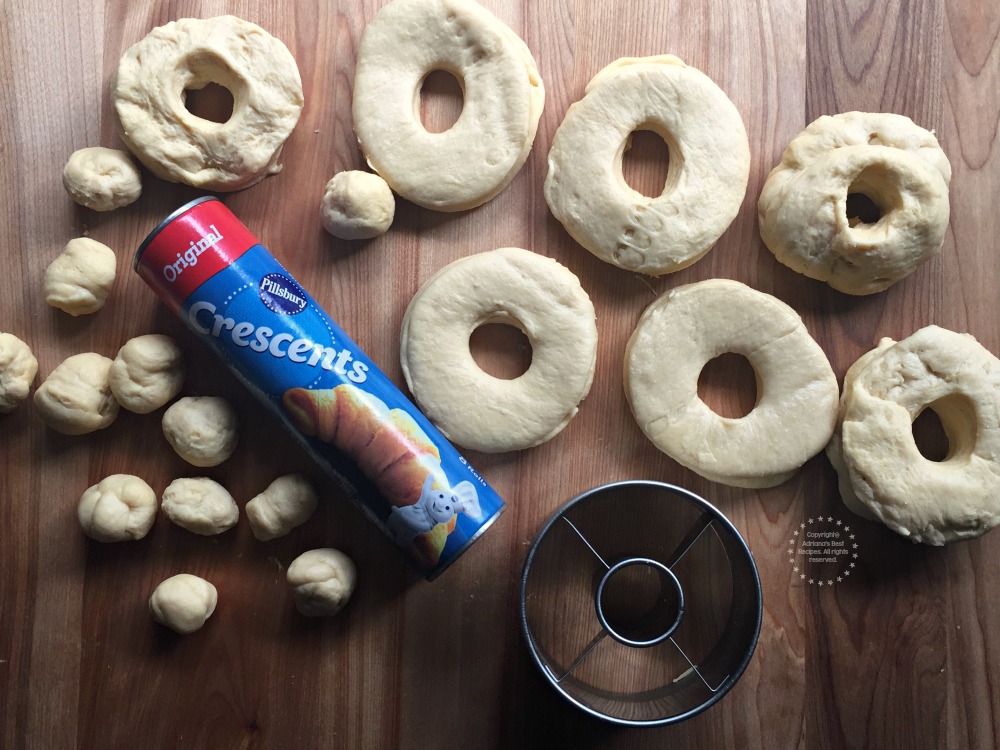 The pan de muerto is a special bread that is made just for the occasion and has a peculiar round shape. It is decorated with bones made of dough to represent a skeleton. This bread is somewhat challenging to make, takes a lot of time and the ingredients are scarce or not available in the area I live.
Knowing that Pillsbury is a trusted brand that is big on holiday entertaining I headed over to Walmart and bought the convenient Pillsbury Original Crescent Rolls Twin Pack 8 oz as I needed two packs of the dough. I have used this product before, and my family loves it.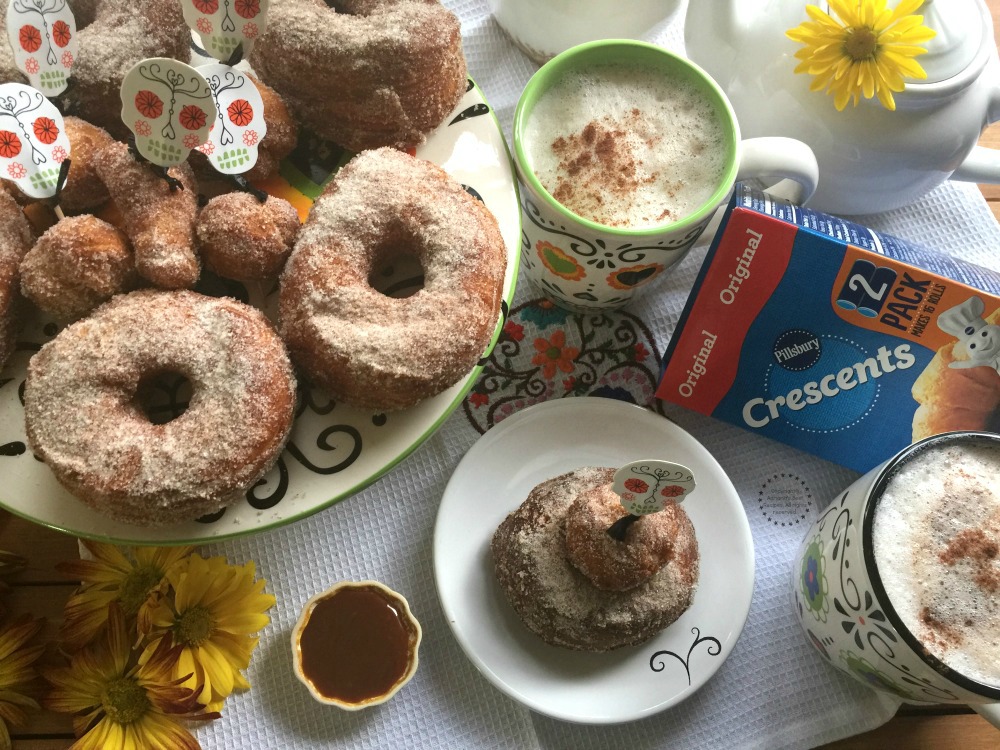 I enjoy cooking with Pillsbury because it saves me precious time in the kitchen and also allows me to create fun recipes with my Mexican flavors.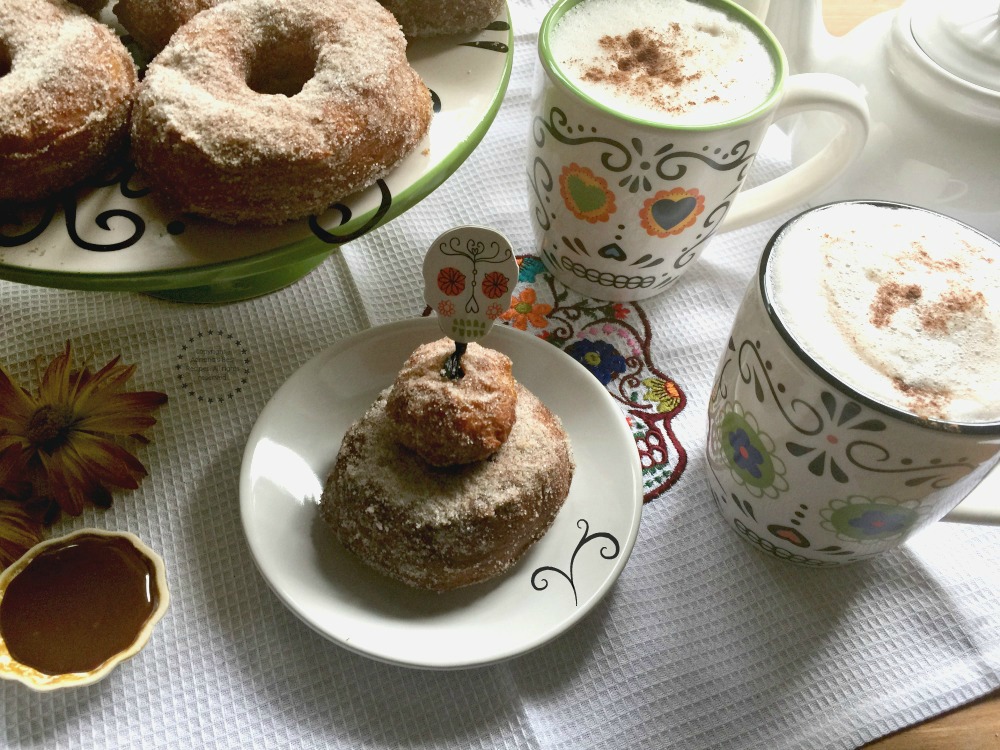 Inspired in the pan de muerto flavors, I made the churro donuts. To recreate the bones, I used leftover pieces of the Pillsbury Crescent dough to simulate that odd shape this bread has.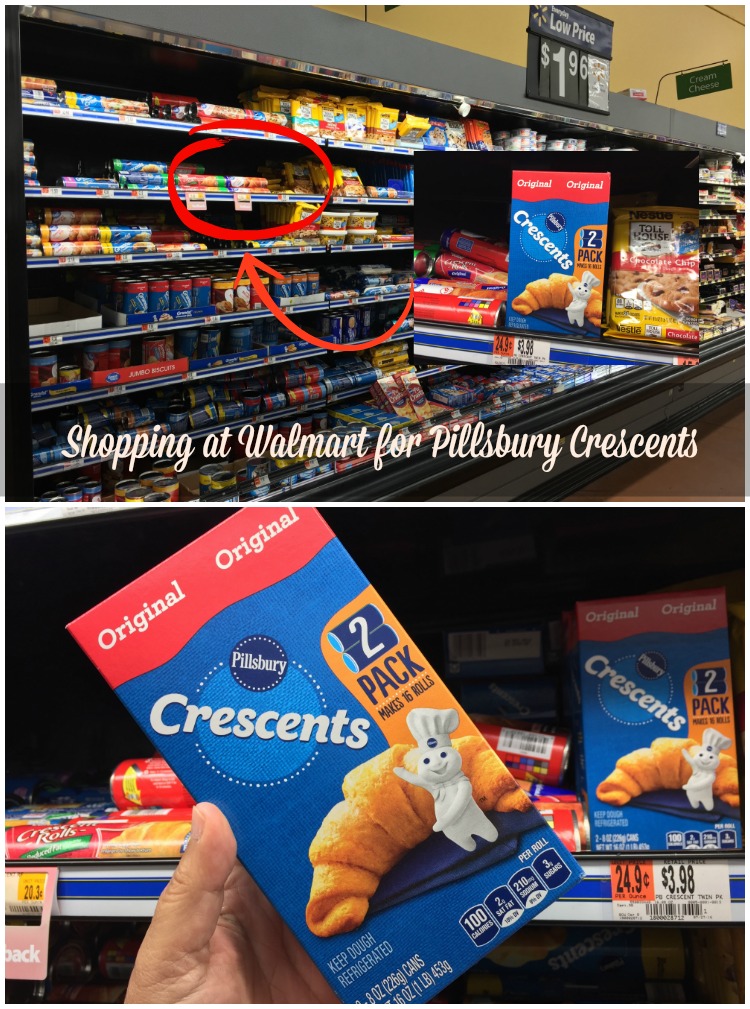 The result was a success. The flavor profile matches my traditional Mexican flavors, and the sugar skull pins completed the theme of this tray of sweet treats.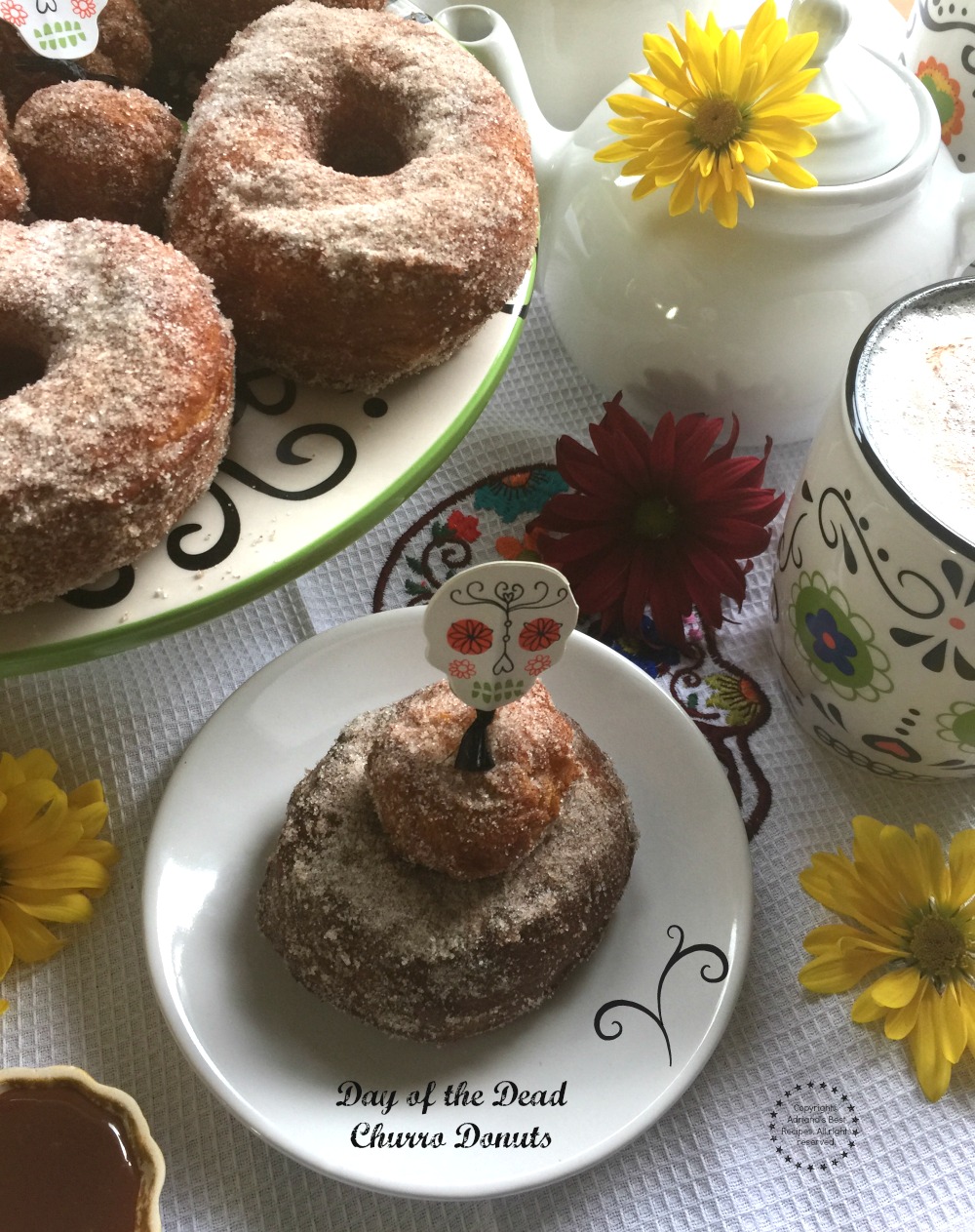 And the best of all is that I've created a new recipe with my latino twist using products I can easily find in the store in no time. Now that baking season has started, I invite you to create your masterpieces using Pillsbury Original Crescent Rolls. And make your holidays even more magical!
Products from Amazon.com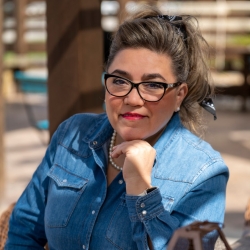 Latest posts by Chef Adriana Martin
(see all)