This post is also available in: Español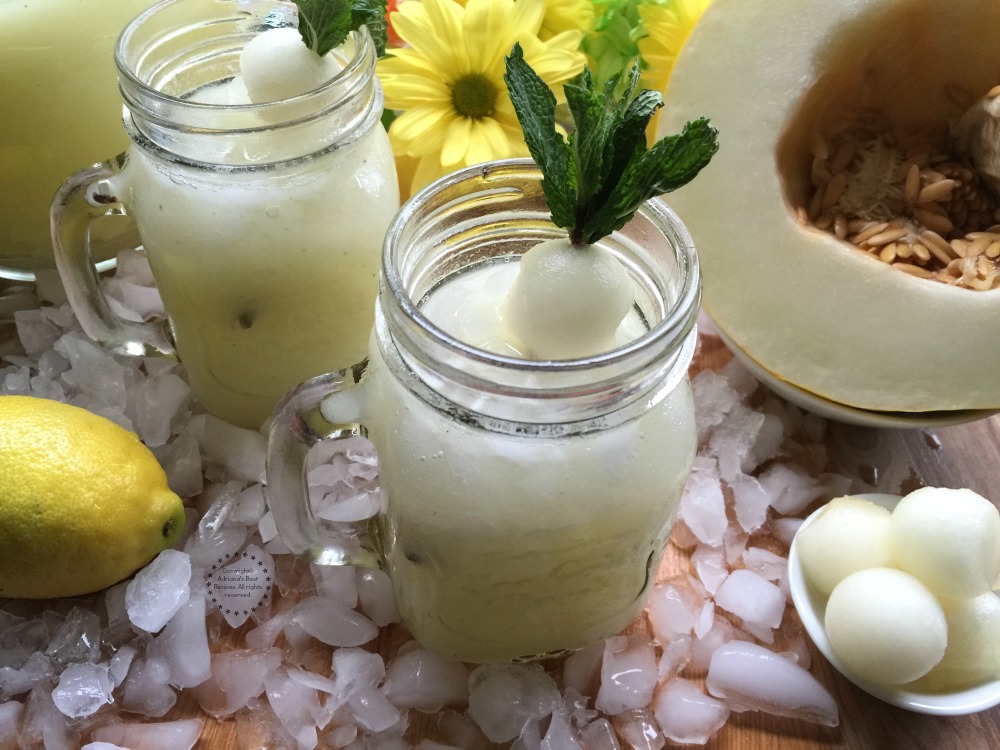 Cheering with Dewlicious Agua Fresca made with ripen dewlicious melon also called Golden Honeydew Melon. I learned about this sweet melon on my last visit to California when I was invited by Monsanto to visit their Seminis farm in Woodland, California.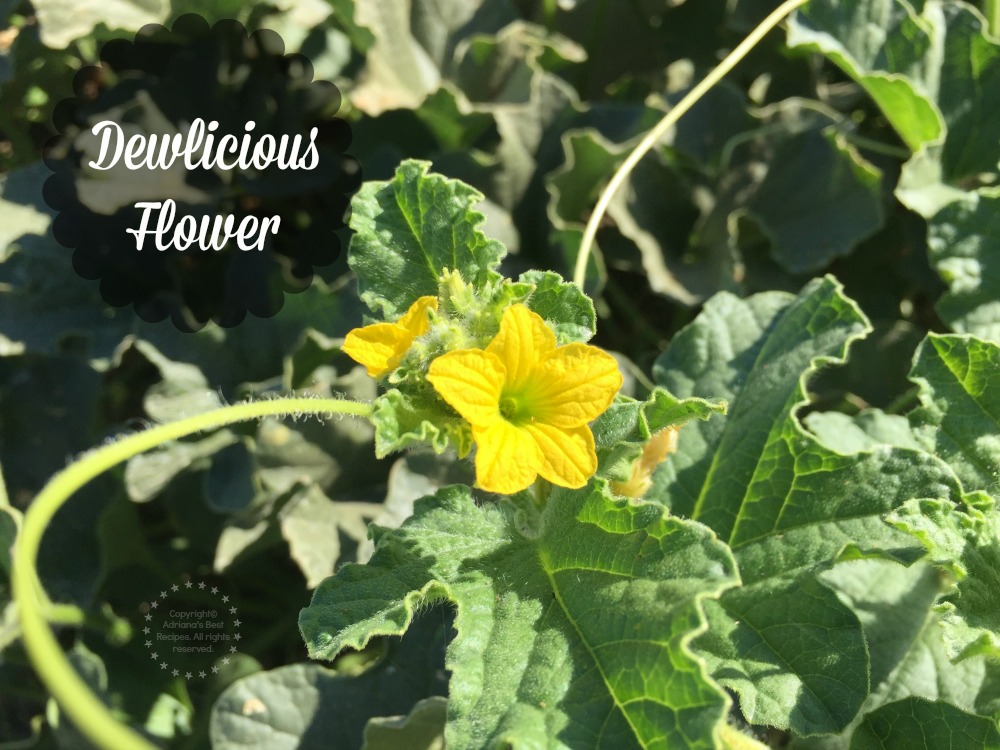 Seminis is a company that develops, grows and markets fruit and vegetable seeds all over the world. Their produce hybrids claim to improve nutrition, boost crop yields, limit spoilage and reduce the need for chemicals.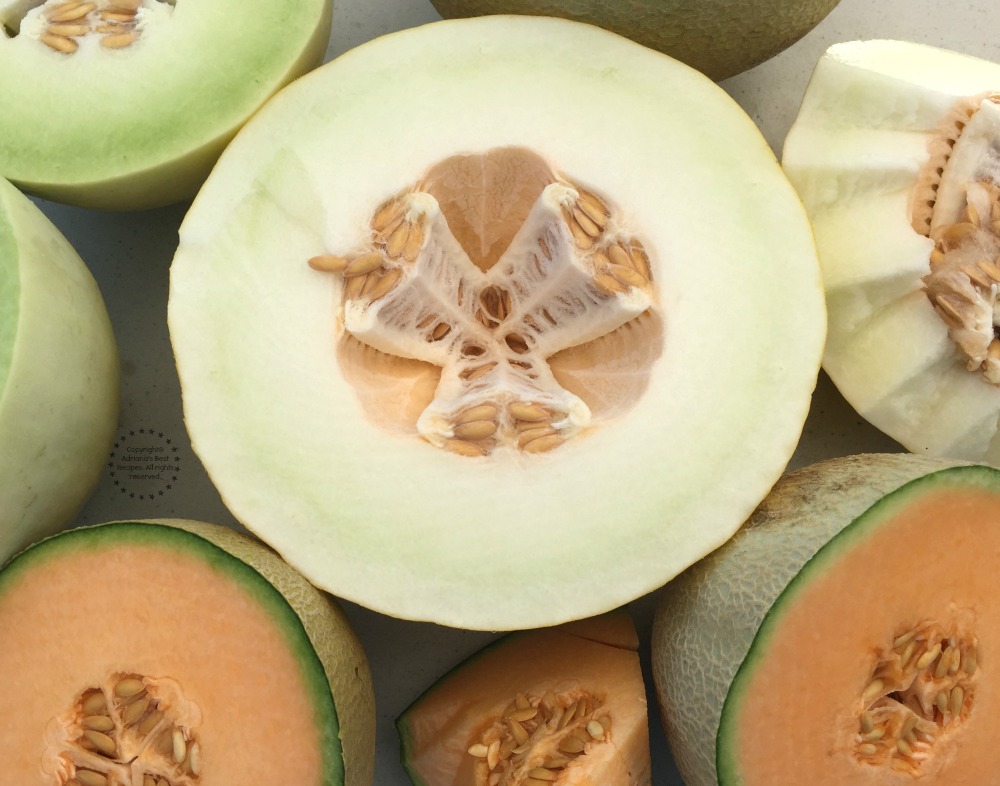 At Woodland, I met with Jeff, a melon breeder whose sole purpose is to breed melons that people want to eat. We tried several types of melons. I actually got to try a melon that is produced in Mexico and tasted just like home.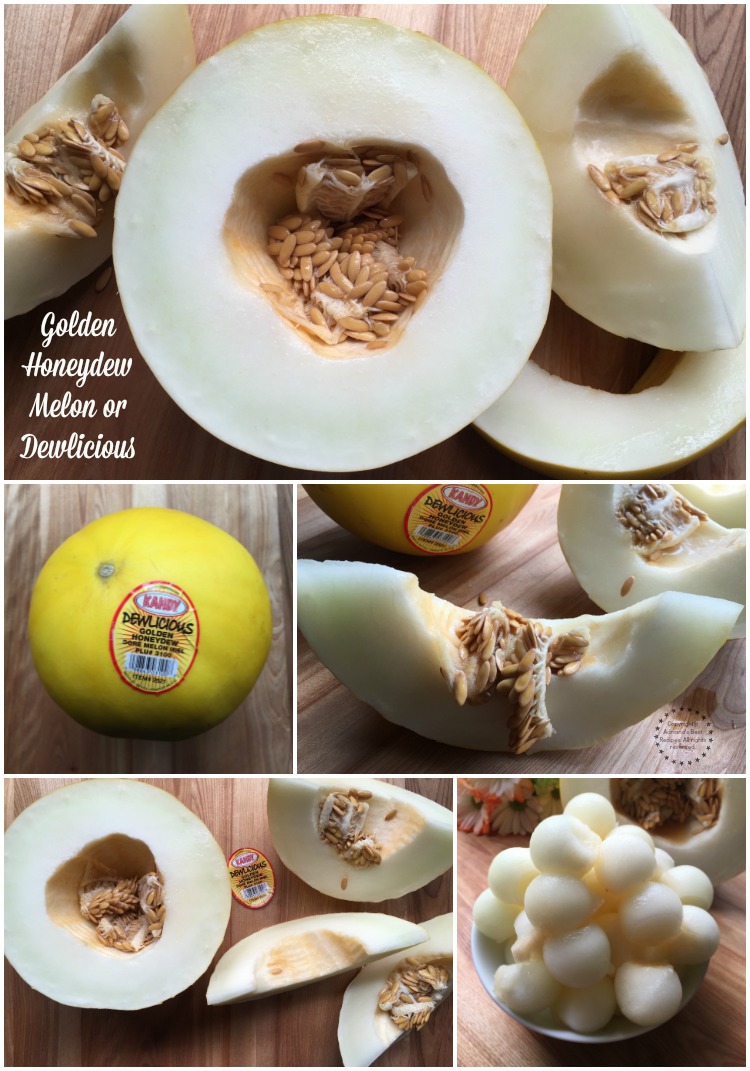 After tasting the Mexican melon he offered us a honeydew called "dewlicious". But this one was a bit different from a typical honeydew. The dewlicious melon is big, has a bright yellow color, and inside the almost white flesh is very juicy and refreshing. It actually tastes like candy.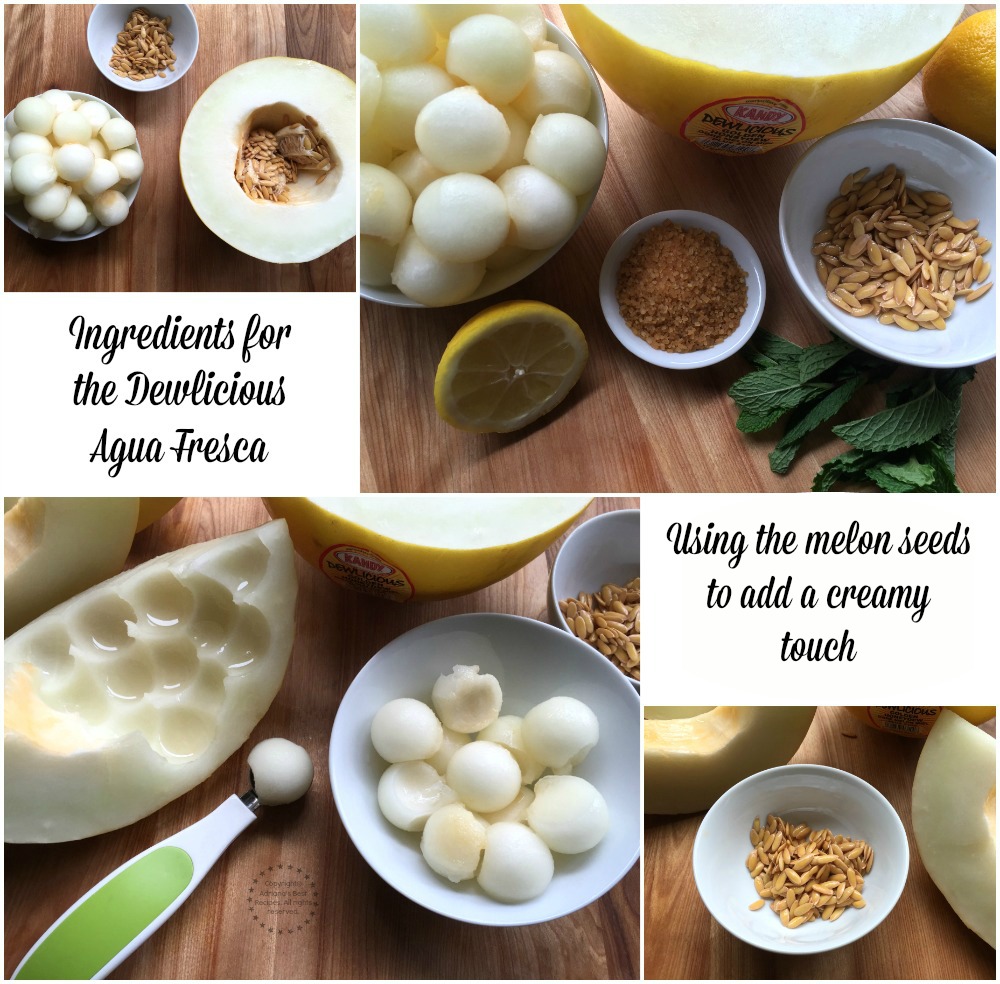 When I came back to Orlando I wondered if I was going to be able to enjoy again that candy like melon I tried from Jeff's melon farm. To my surprise I went to my local Walmart to buy my weekly groceries and guess what I saw: A Dewlicious Melon! And of course I had to buy it.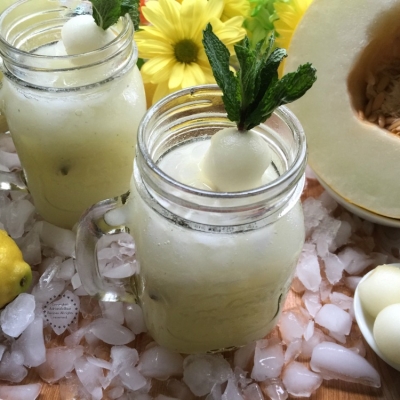 Dewlicious Agua Fresca
Dewlicious Agua Fresca, made with this dewlicious melon, citrons, iced water, mint and a touch of turbinado sugar. The result is a refreshing fruit drink to pair with any meal.
Ingredients
2

cups

of dewlicious melon balls

1/2

cup

of melon seeds

8

cups

of water

1

citron lemon cut in quarters

5

mint leaves

2

tablespoons

of turbinado sugar

3

cups

of crushed ice
Instructions
Cut the dewlicious melon and remove the seeds and set aside. With a melon baller cut balls until you have 2 full cups.

In the blender add the melon seeds and blend with 1 cup of water until seeds are pulverized and the water becomes white. Strain and set aside.

Add the citron lemons to the blender along with 2 cups of water and fresh mint leaves. Blend and strain. Set aside for later use.

Then add the melon balls to the blender with 2 cups of water. Blend for few minutes and combine with the rest of the water and the other two blends that will make the dewlicious agua fresca.

Once this is combined pour into a jug, stir well and serve with crushed ice, mint sprigs and melon balls for presentation.
Notes
You can replace the turbinado sugar with stevia if desired.
But before I bought this beautiful melon I texted Jeff for him to confirm I indeed found a dewlicious melon and also for him to give me pointers on how to choose the best dewlicious melon. I have always wondered how you know a melon is ripe and ready to eat.
And Jeff told me Dewlicious is ripe when it has a uniform deep yellow skin color and when you press your thumb near the blossom end and you feel has begun to soften just a little it will yield very slightly. If that happens the melon is ready to be eaten.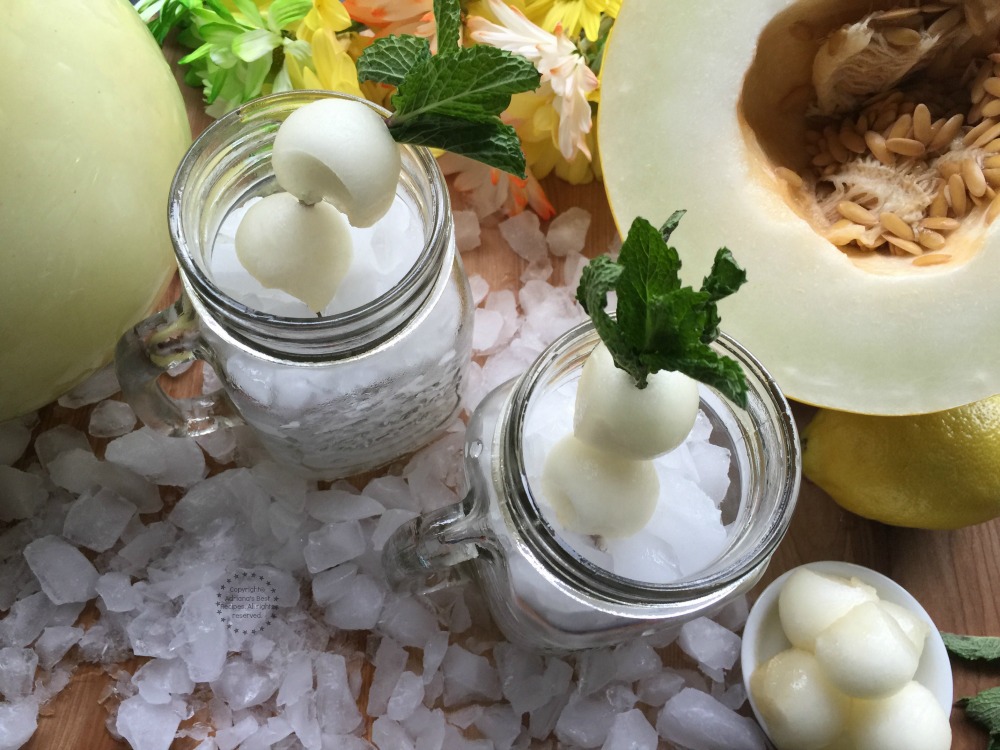 I love the texture and flavor of this melon, so when I got home I had to create a recipe with it. And decided to make a Dewlicious Agua Fresca, made with this candy like melon, citrons, iced water, mint and a touch of turbinado sugar.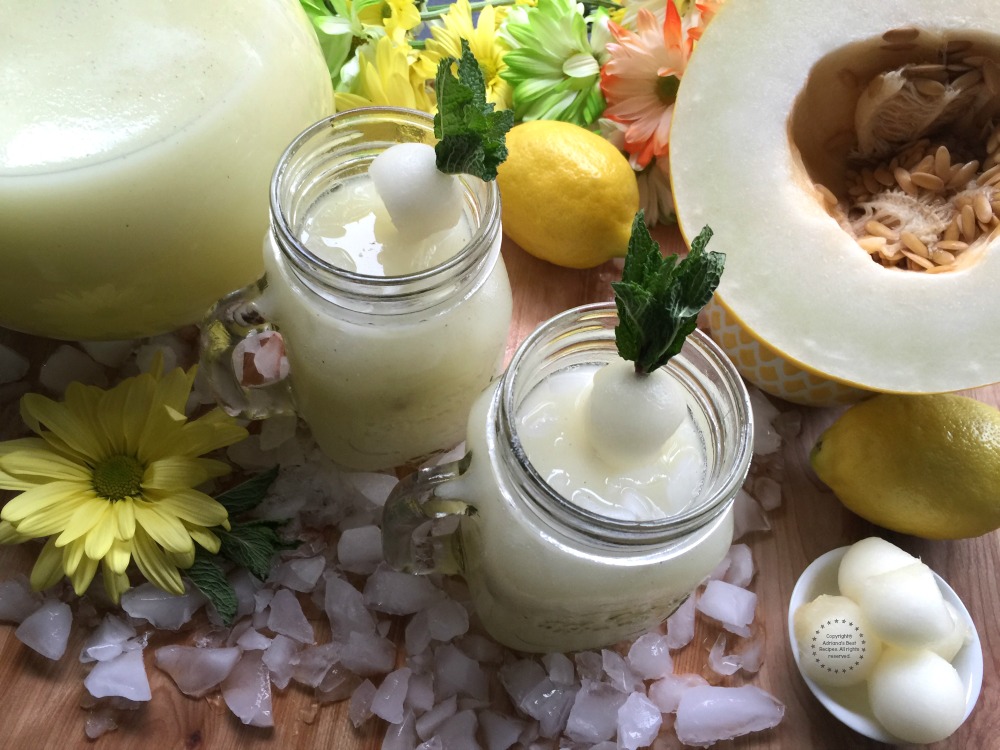 The result was incredibly refreshing. I even used the melon seeds for making the Dewlicious Agua Fresca creamier. In my culture we use the melon seeds to prepare horchata. Yes, horchata can be made with melon seeds too not only rice, chufas or almonds. Using the seeds adds a creamy touch to this dewlicious drink.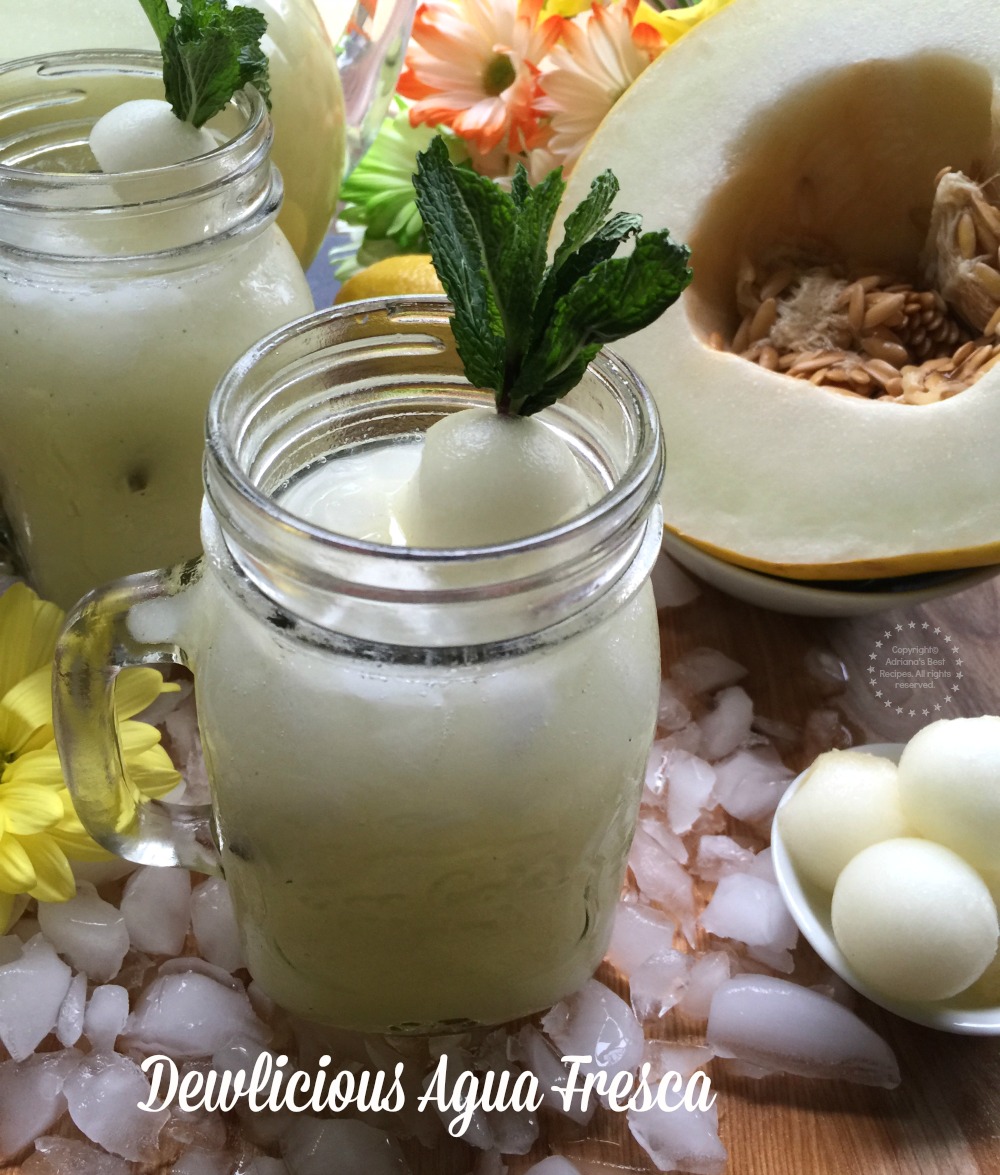 If you have the chance to find this sweet melon I highly recommend to buy it and bring it home. Your family and kids will love it! I also invite you to learn from where the food you eat comes from and visit your local farmers. You will become more appreciative and your food decisions will be better.
This article and recipe are brought to you by Monsanto.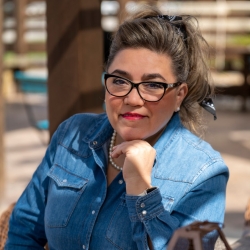 Latest posts by Chef Adriana Martin
(see all)