This post is also available in: Español
This article about Kitty Playtime is a sponsored conversation written by me on behalf of The J.M. Smucker Company. The opinions and text are all mine.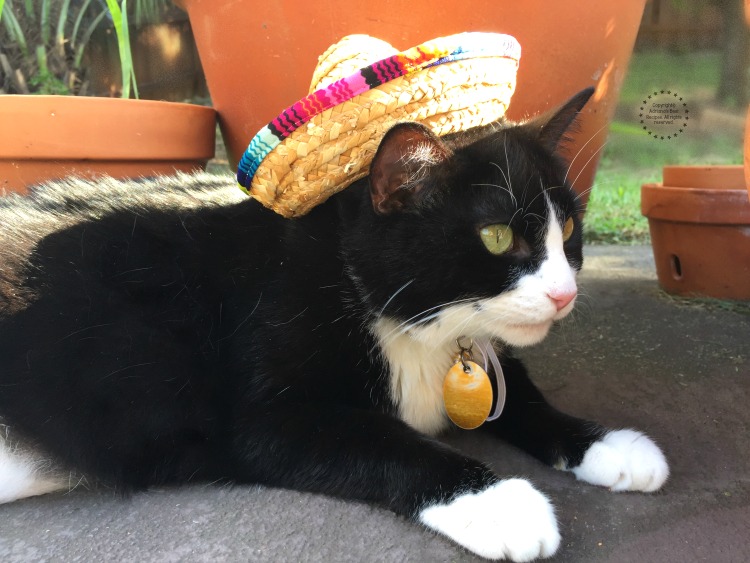 Kitty playtime just got brighter thanks to New Meow Mix Brushing Bites. This is a tasty treat that helps me care for my cat's teeth. The treats are crunchy and help keeping my cat's teeth clean when fed daily. I gave these to Tatiana, my tuxedo cat and she went bunkers. Per her acceptance these seem to burst with tasty chicken flavors that she loved.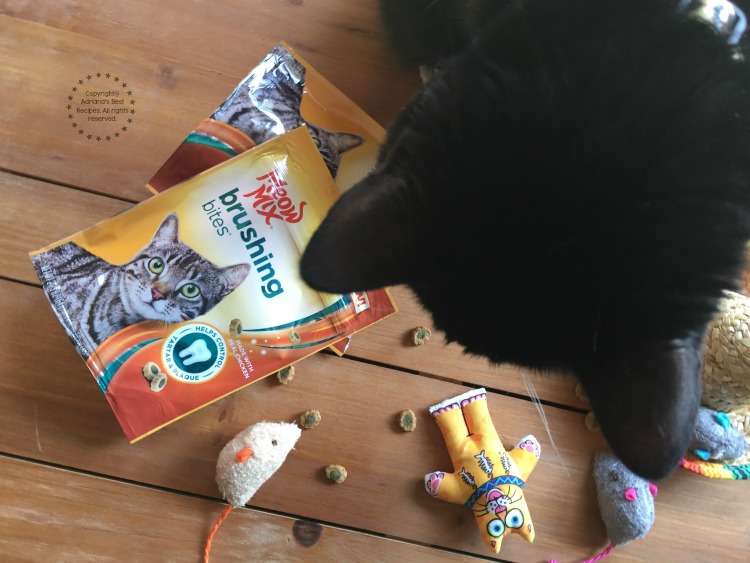 I have a very close relationship with Tatiana and we enjoy the kitty playtime together. She's a lover of catnip and toys. As well as spending time in the garden, sunbathing, chasing for lizards and insects. Playing with my cat helps me create a stronger bond with her. I actually consider her my cat BFF. One of Taty's favorite things are little mice cloth toys and a catnip stuffed kitty cat that she absolutely adores.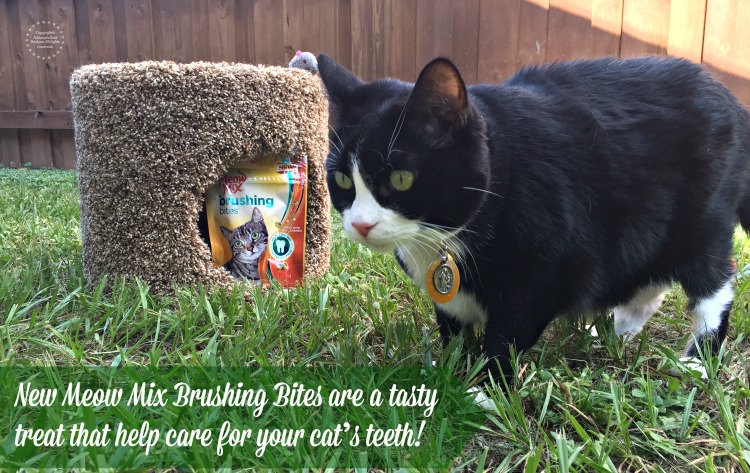 Our kitty playtime includes a lot pampering, rolling on catnip, kitty chat and dress up. This quality time I maximize by checking her nails and teeth, and do some basic grooming. Brushing her coat is very important to keep it in optimum condition. Taty loves the coat brushing session. It is like a spa experience for her. You can hear her purring and enjoying the time.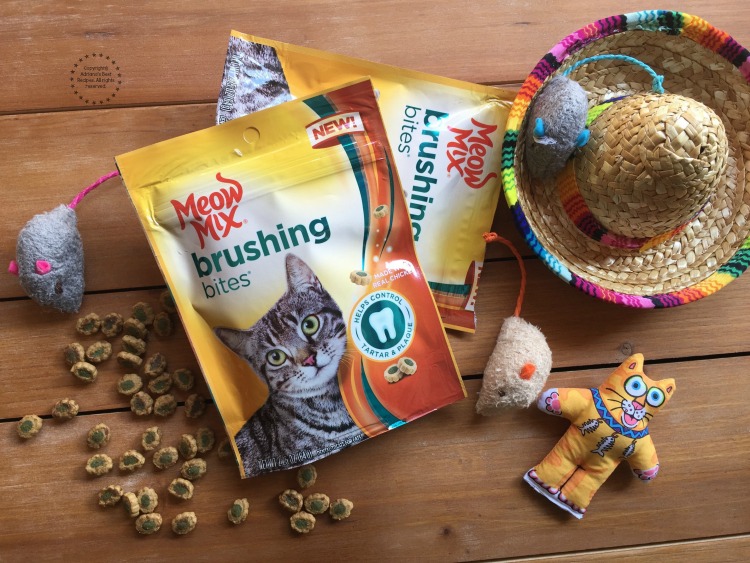 I know we all love our pets, but sometimes we forget that our cats need to have good oral health. Did you know that 85% of cats show signs of oral disease by 3 years of age. That is why we need to take action and help our kitties have better oral health and look for products that can help us caring for this.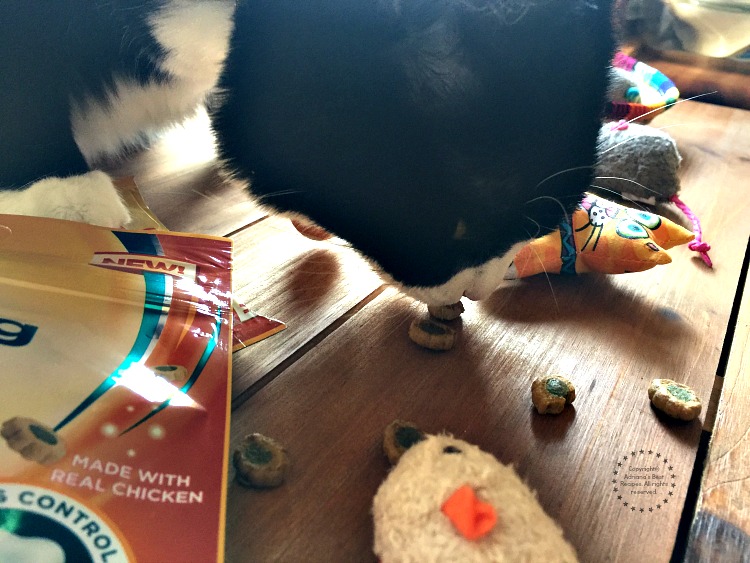 New Meow Mix Brushing Bites are specially designed to help clean cats' teeth by reducing plaque and tartar (or help control plaque and tartar). These treats are made with real chicken or salmon for a delicious taste. And fortified with vitamin D and calcium to help support stronger teeth and bones.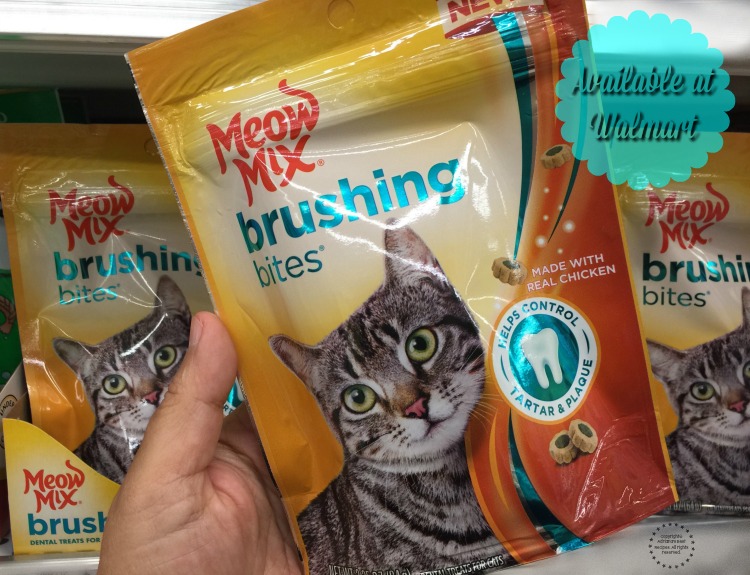 Meow Mix Brushing Bites can be found at your local Walmart and will also be available on Walmart.com soon. The next time you visit Walmart, look for Meow Mix Brushing Bites in the cat food aisle and treat your kitty! For now, you can find out more about Meow Mix Brushing Bites here.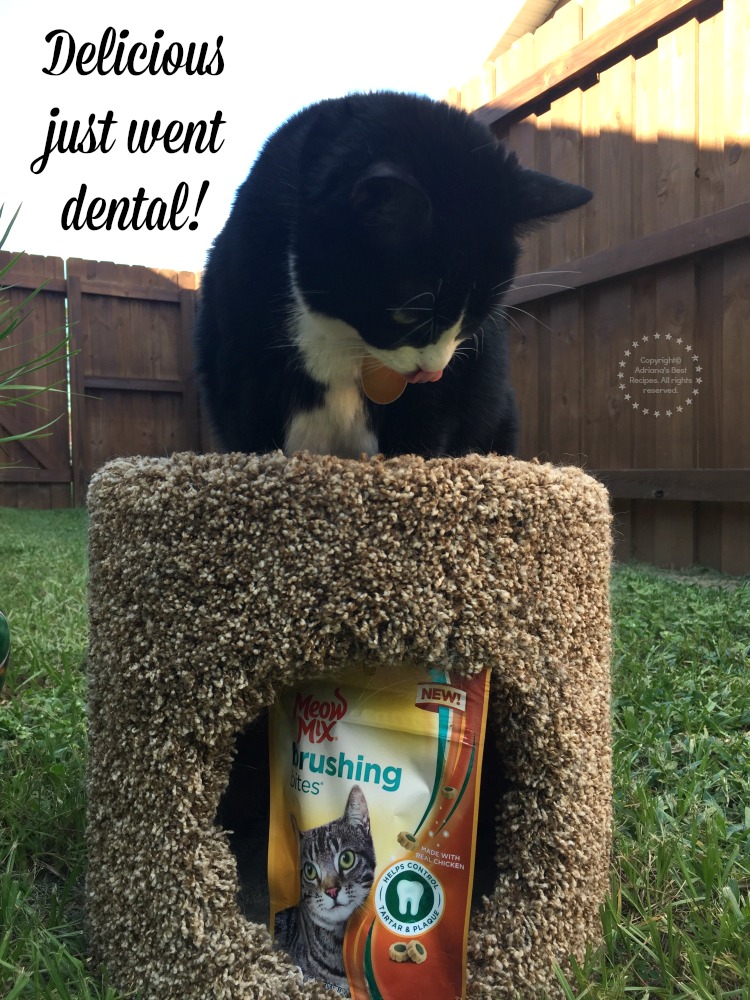 If you are a kitty owner I invite you to try the New Meow Mix Brushing Bites, because delicious just went dental!
This is a sponsored conversation written by me on behalf of The J.M. Smucker Company. The opinions and text are all mine.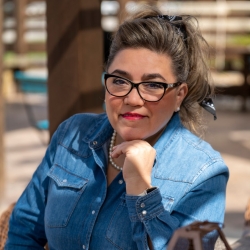 Latest posts by Chef Adriana Martin
(see all)