This post is also available in: Español
Delicious and Easiest Jello Dessert with Fruit and Whipped Cream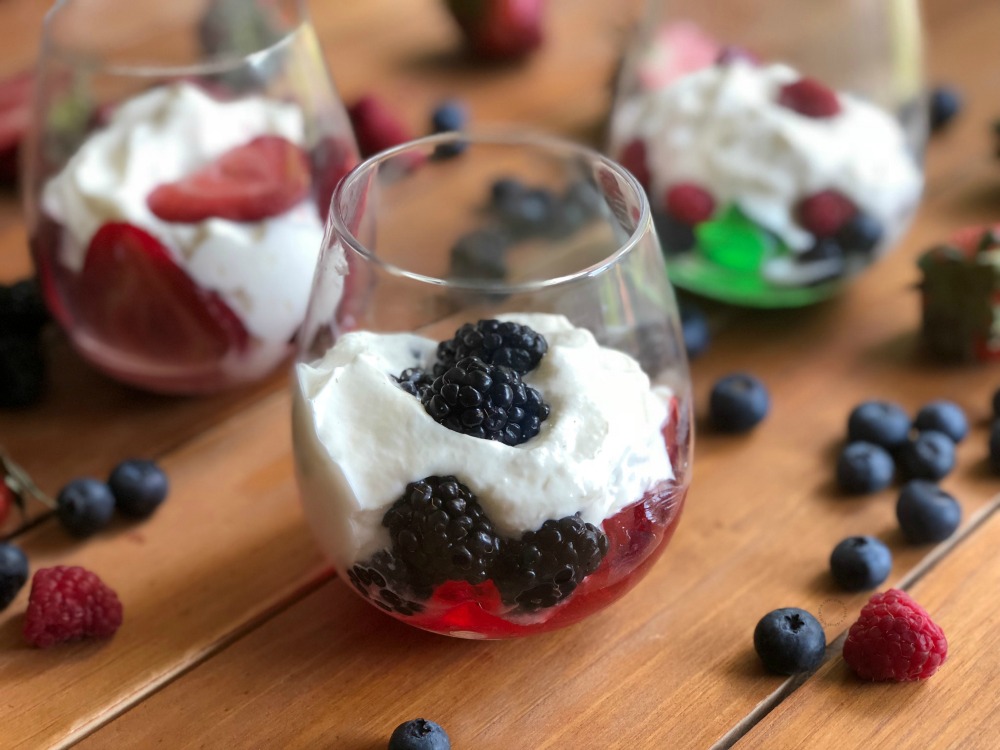 Very simple and flexible dessert option as you can use flavors and fruits of your choice to fix this jello dessert. I enjoy offering dessert to my family but sometimes there is no time to do anything complicated and want to avoid too many calories. So I started experimenting in the kitchen and decided to combine low calorie jello, seasonal fruit and a whipped cream.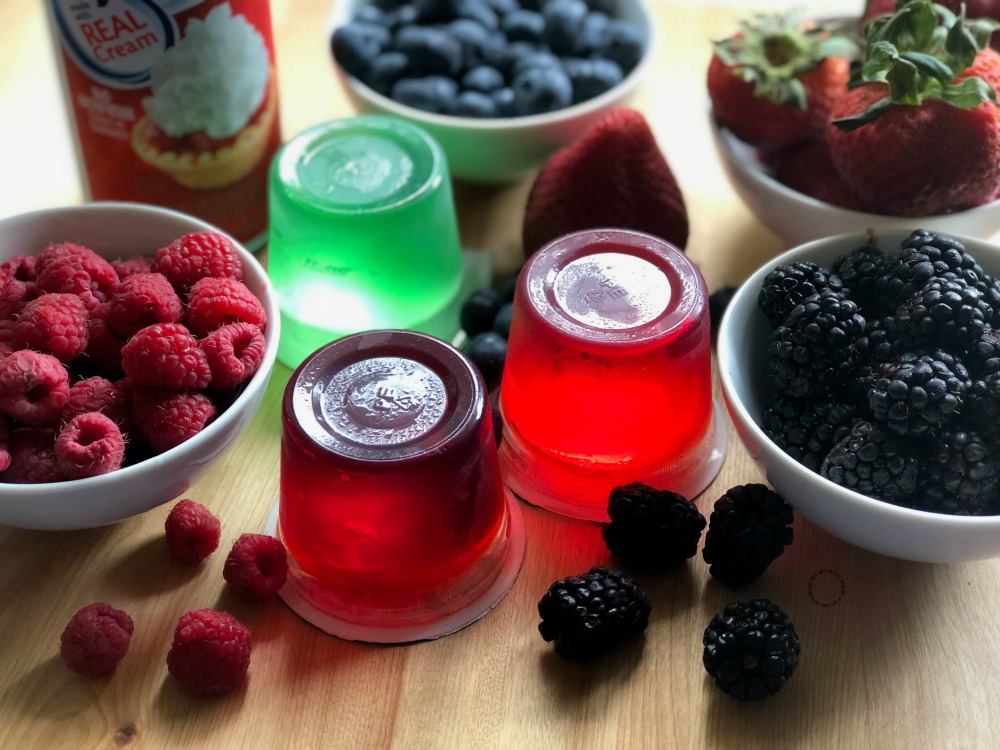 The result was a delicious jello dessert that everyone loved and I didn't have to work hard to achieve a simple and not so sinful dessert. Lately I have been watching the calories not to exceed the daily quota. I have always liked jello. My mom was used to make jellies with fruits every week. But the truth is that I do not have time to make jellies and wait for them to settle. So I buy jello in the supermarket as those are ready to enjoy and have only ten calories.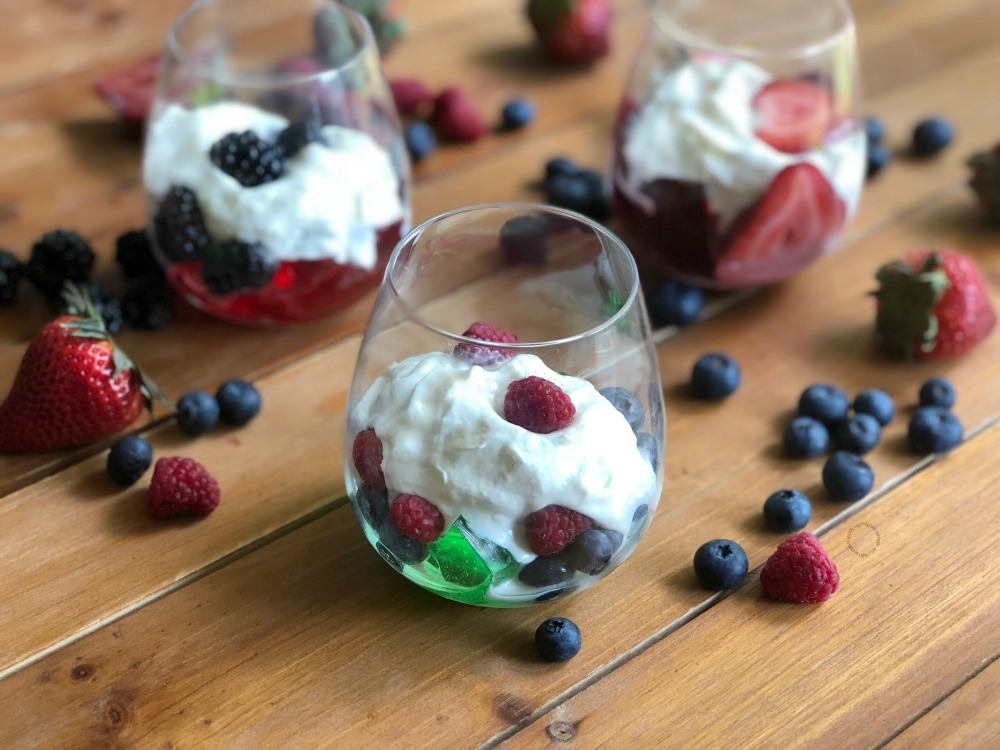 This time I bought three flavors: cherry, strawberry and lemon. As well as blackberries from Florida, raspberries and strawberries from California and blueberries. And to keep things simple, I added to my cart a bottle of whipped cream ready to use. The process to make this jello dessert is very simple.
Watch the video so you can see how easy it is to make this yummy jello dessert.
I used nice glasses for better presentation but if you want you can add the cream and fruits directly into the jello cup and enjoy.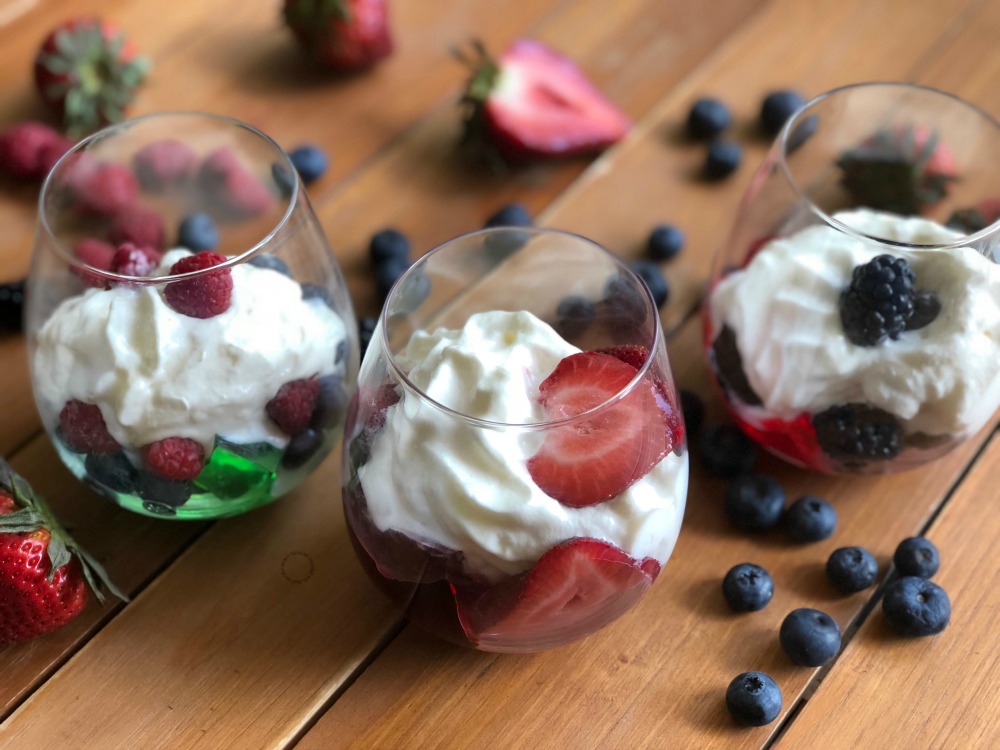 I like gelatin and fruit because both are fresh options now that the weather is so hot. Living in Florida and having hot temperatures almost everyday my family craves light and fresh meals.
Are you ready to try the easiest jello dessert ever made?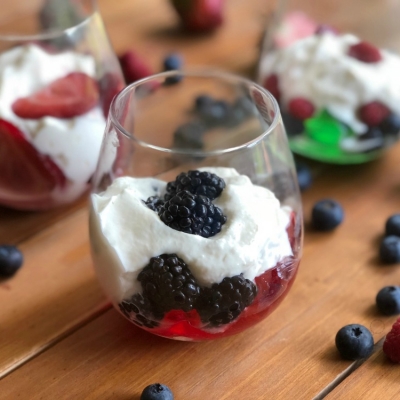 Easiest Jello Dessert Ever
This is the easiest Jello Dessert ever. Made with ready to use jello, whipped cream and seasonal fruits. You can choose any flavors and adapt depending your tastebuds.
Ingredients
3

jello cups

cherry, lemon and strawberry

1

tablespoon

blueberries

1

tablespoon

blackberries

1/2

tablespoon

raspberries

2

strawberries

large size and sliced

2

tablespoons

whipped cream

ready to use
Instructions
Cut and loose the jello from each package and add each flavor to a cup

Add fruit of your choice to each cup

End by adding whipped cream
Notes
Using sugar free jello but you can use any kind.
This dessert allows to use any fruit of your preference.
You can garnish and enjoy the jello with the fruit and the whipped cream directly in the plastic cup. Serving on cups for presentation purposes.
Products from Amazon.com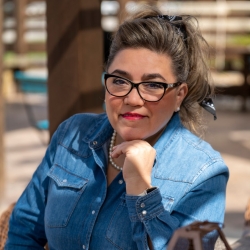 Latest posts by Chef Adriana Martin
(see all)