This post is also available in: Español
The best dog house DIY project and this shop have been compensated by Collective Bias, Inc. and its advertiser.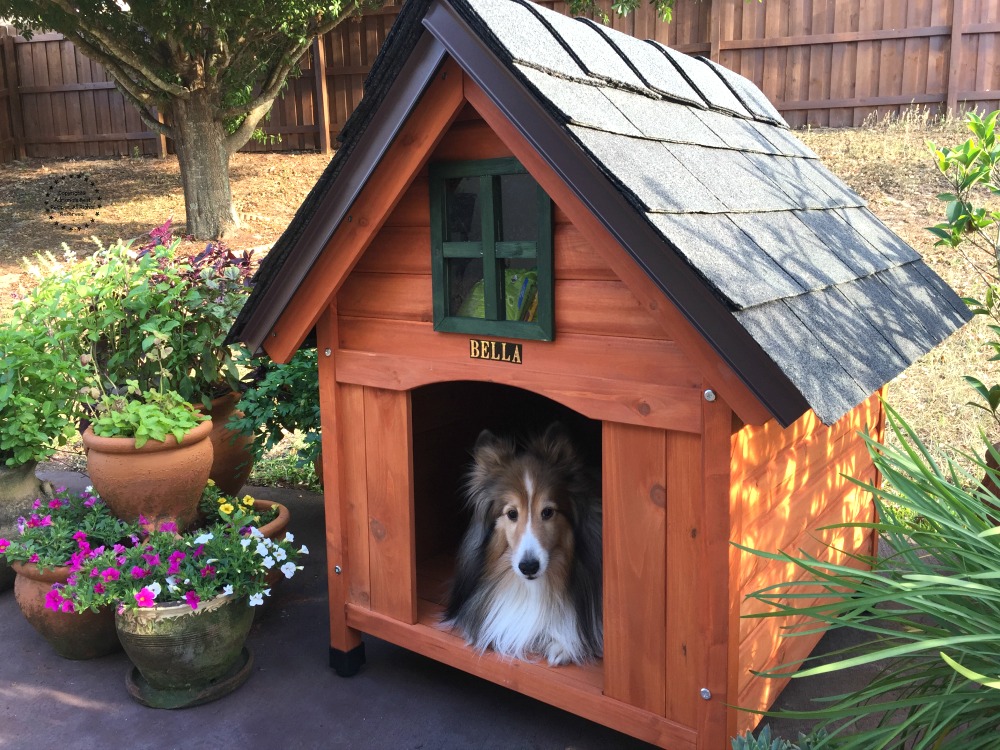 The best dog house for the best dog.
Same as we craft the best recipes, we also built the best dog house for the most pampered of the family: Bella. Our sheltie dog and the official cat herder of the Martin household. Bella is my best friend, kitchen companion, and the apple of my eyes.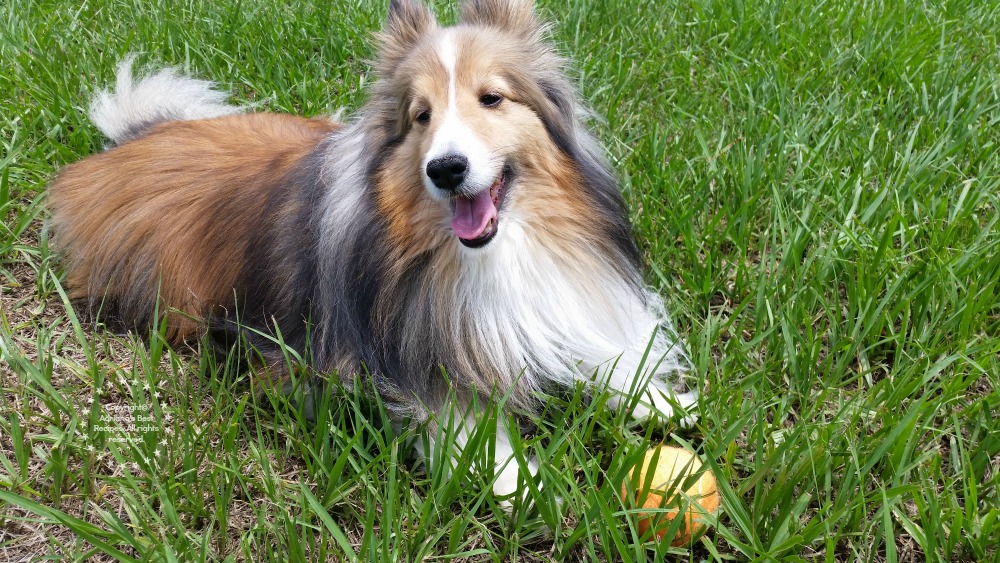 Bella loves the outdoors and plating in the backyard.
She enjoys spending her day near me, and when gardening and doing chores, she is there watching every move. While in the garden, I realized Bella doesn't have a safe shelter from the sun and thought it would be good to build her the best dog house and make this a DIY family project involving my husband and my grandson.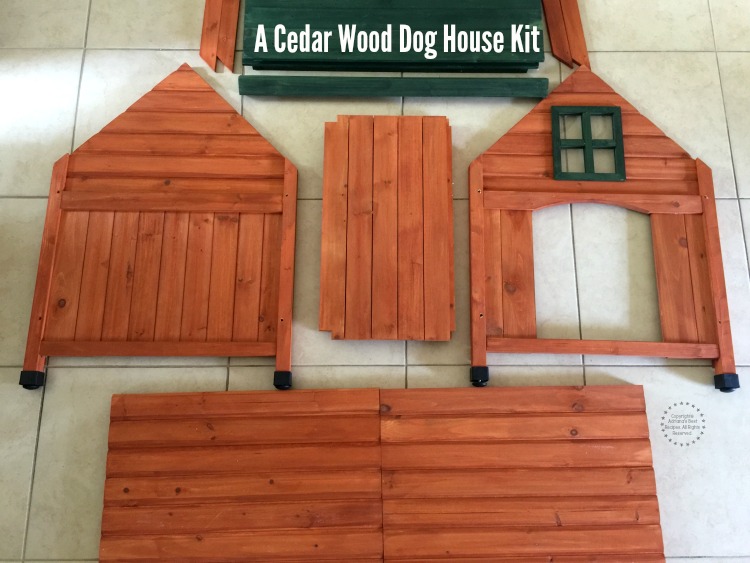 We found an excellent cedar wood dog house kit to build the best dog house.
When planning for this DIY project, we took into consideration the best dog house would have to be resistant to the Florida weather, comfortable, and serve as a decorative fixture adding personality to our backyard. And that is how the search for the best dog house started.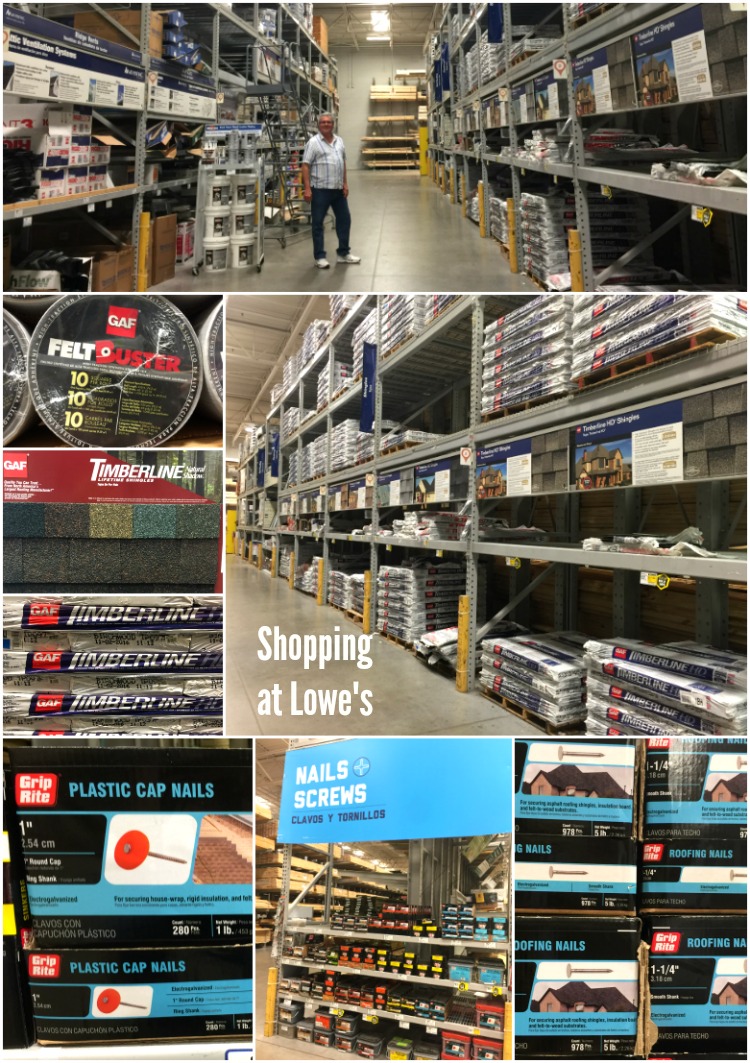 Building the best dog house is no monkey business. My husband and I always want the best quality, and the same as we did with our own house, we chose the best materials to build Bella's new home.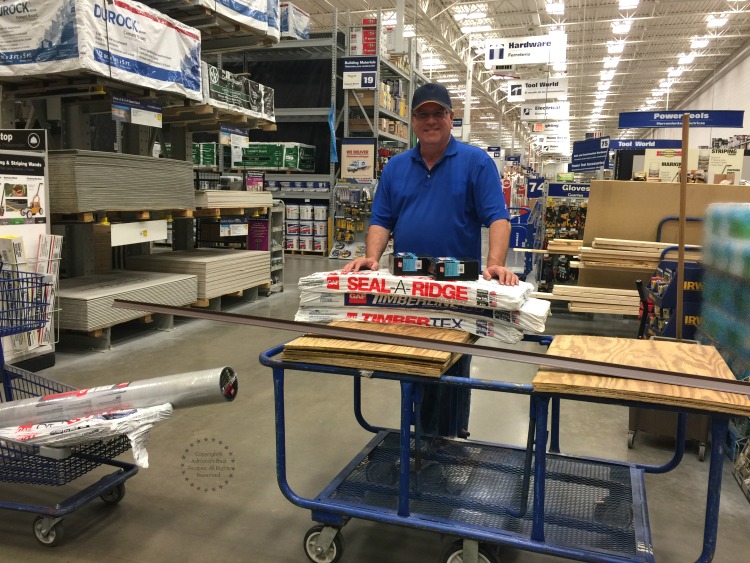 Ready to check out and start the roofing project.
We both love cedarwood because it is excellent to use in the outdoors and has a lovely scent. We found at Lowe's a cedar wood dog house that was easy to assemble and with the perfect colors that match our style. But since this dog house is to be permanently in the outdoors, we decided to reinforce it by adding a first-class roof.
While at Lowe's, we found the same roofing system we have in our own home. Based on our experience and knowledge that GAF manufactures the best shingle in America using proprietary granular technology, we decided we wanted this same product for Bella's own home.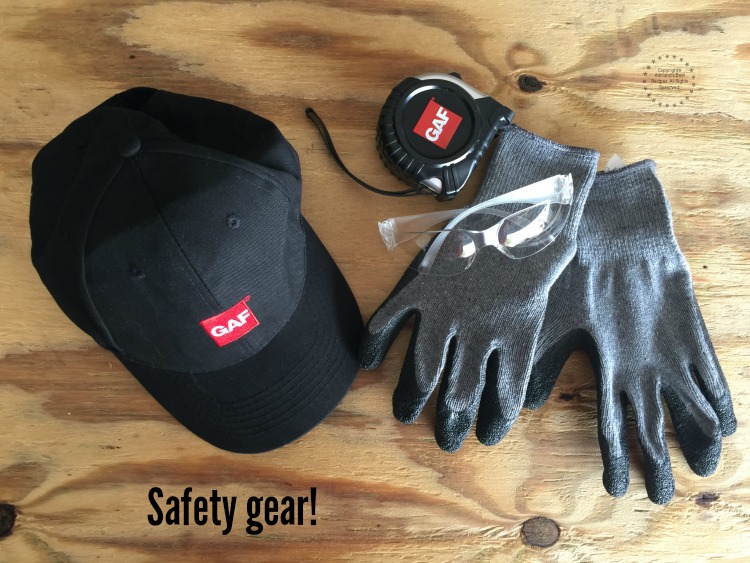 A roofing project requires safety gear!
And you might ask why we went above and beyond building this dog house project. We like to do things right and using guaranteed quality products. Mimicking the roof quality, we have at our own home, we built a resistant roof for Bella's dog house using only the best materials.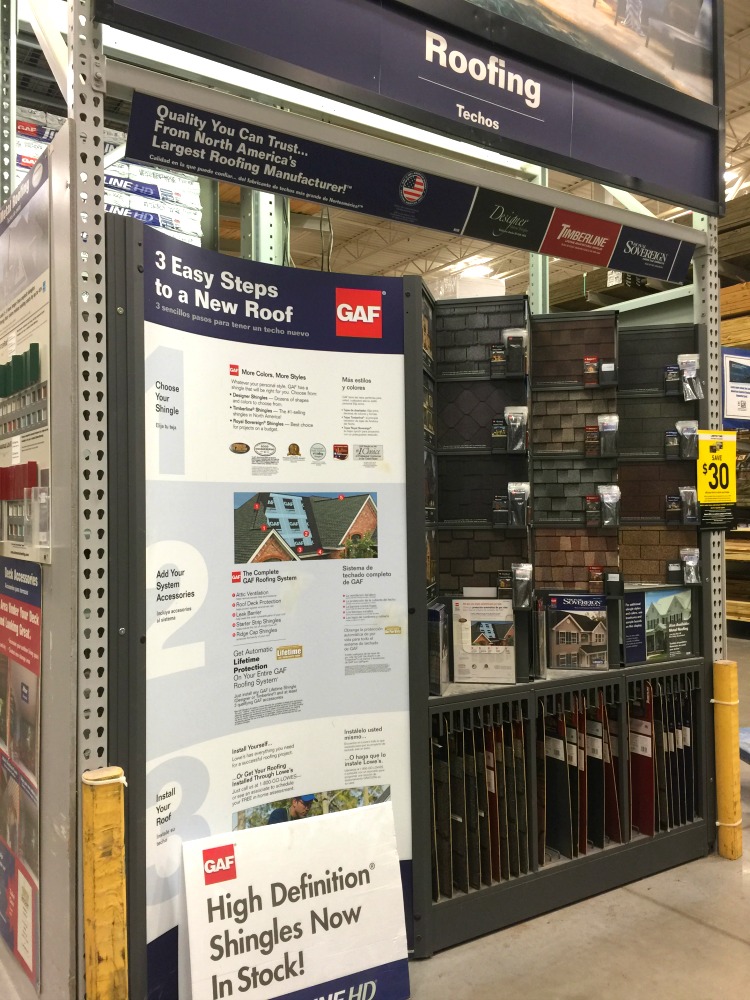 And with the help from the Lowe's professionals and the expert advice from our own roofer this is the list of materials we bought to build the best dog house:
FeltBuster® High-Traction Synthetic Roofing Felt
Pro-Start™ Starter Strip Shingles
Timberline HD® charcoal color
Seal-A-Ridge® Protective Ridge Cap Shingles
Galvanized steel nails 1 ¼"
Plastic Cap Nails 1"
Drip Edge: Aluminum or Metal 8' – 10' piece brown color
Safety glasses and gloves
A hammer
1 pair of scissors
1 cutter
1 screwdriver
2 plywood sheets
Adhesive letters
A cedar wood dog house kit
Find the GAF products at the roofing aisle at the far end of the store near the Contractor/Pro Services center. There you will find a wide variety of options, including samples. That way, you can choose the best color and feel the quality of the GAF shingles.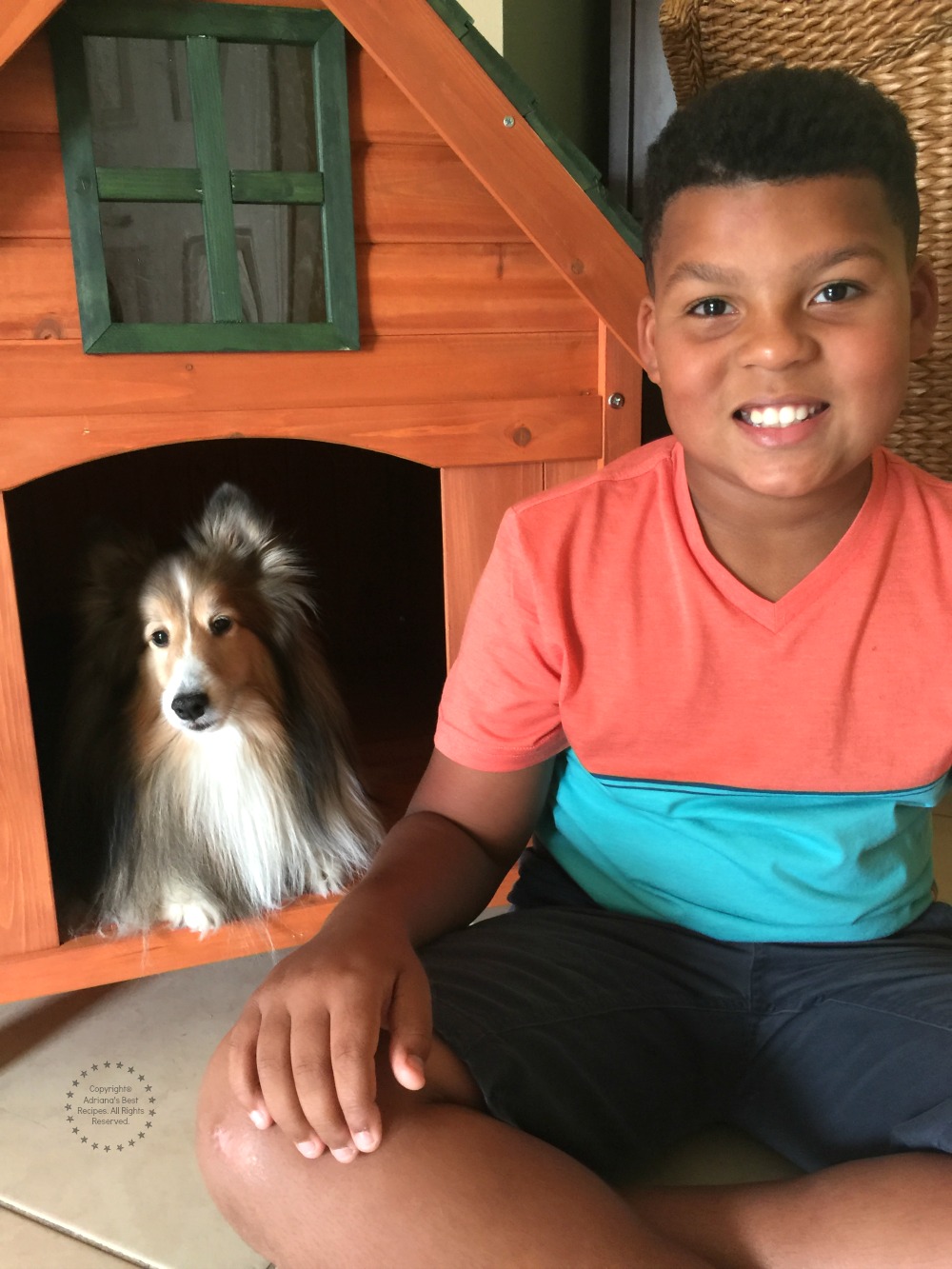 Our grandson proud contributor to building the best dog house and our client.
At my local Lowe's store, they also have a GAF display with brochures and ideas on roofing. If this is your first roofing project or you are shopping for a new roof, this is an excellent resource for information. When we were shopping for a new roof, we did a lot of research to get the best for our money without compromising in durability and quality.
Watch the video to see how we built the best dog house.
Now that you have the scoop on how we built the best dog house I hope we have inspired you to do the same or try other DIY projects. Such as a chicken coop, or a playhouse for your kids.
Or a lovely gazebo that will beautify your backyard. All of these are amazing projects that will benefit if using GAF products.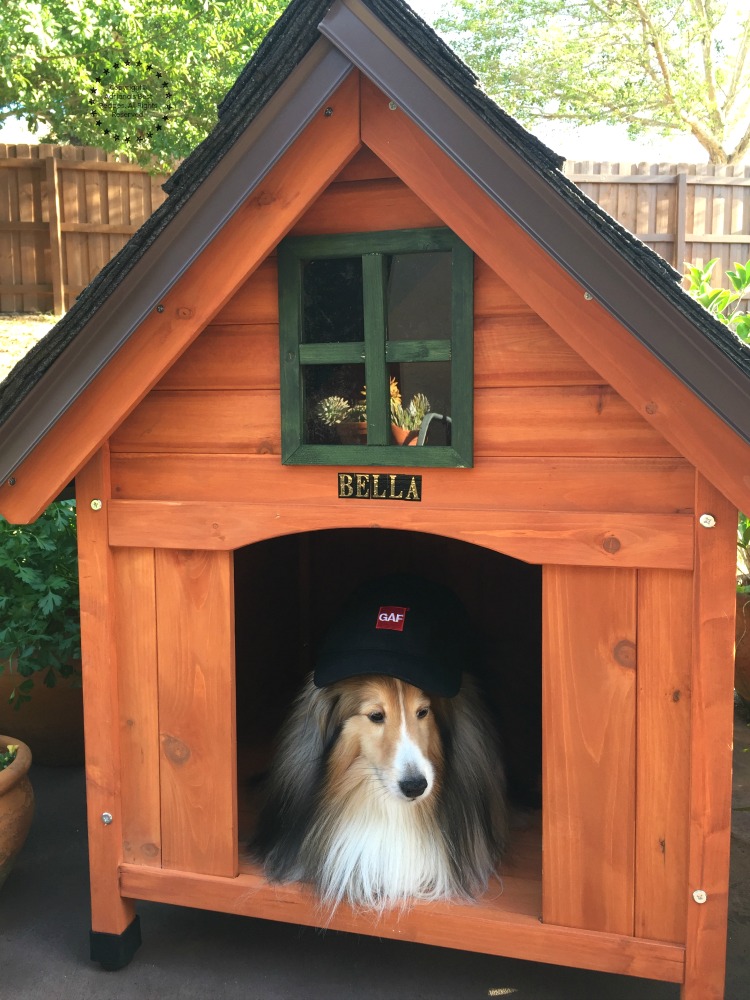 Bella enjoying her new best dog house.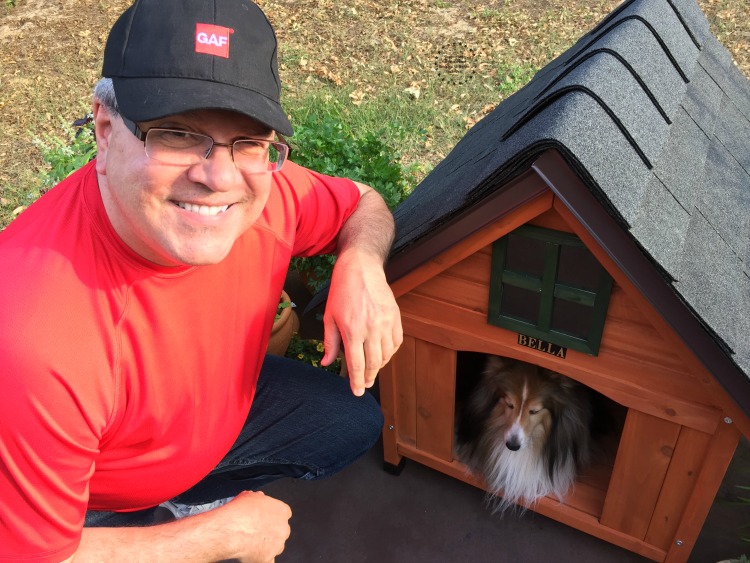 When we changed our roof a few months ago, we had the experience of finding a reputable contractor that recommended GAF Timberline® HD shingles. When you install any GAF Lifetime Shingle and at least three qualifying GAF accessories, you'll automatically get a Lifetime ltd. Warranty on your shingles and all qualifying GAF accessories*. And a non-prorated coverage for the first ten years*.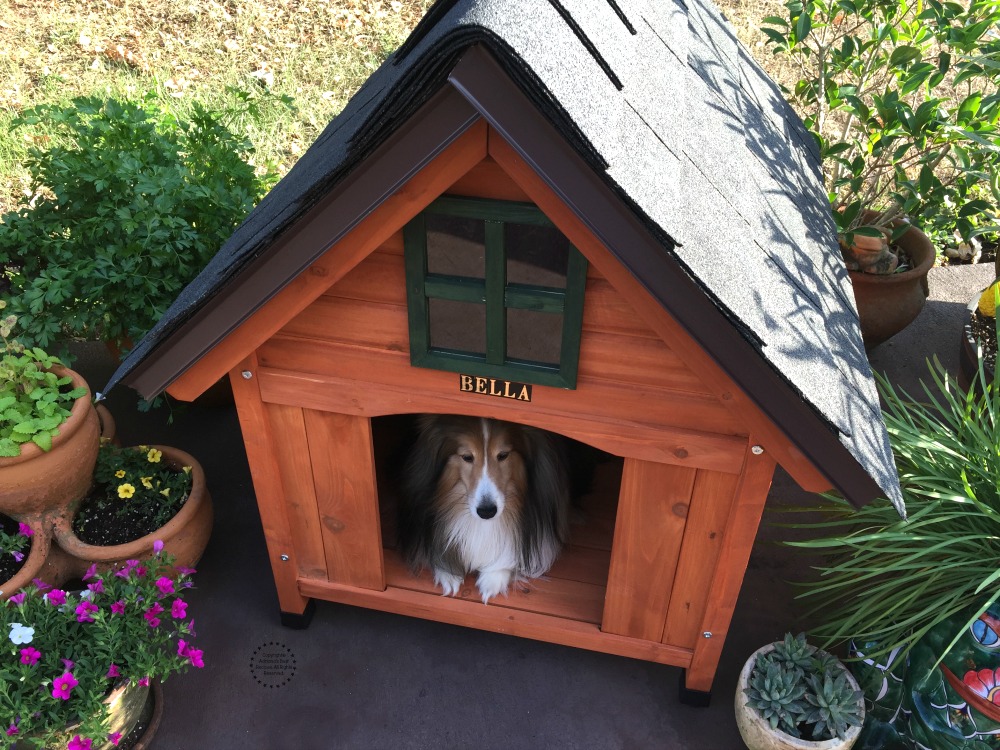 The best dog house is also personalized with the owner's name.
Our roof looks beautiful, and we know it will last for a long time because these shingles are of high quality and durable. When you are investing in home renovations, you have to use only the best. And that is what we did.
Now tell us, what kind of project would you use GAF Roofing on?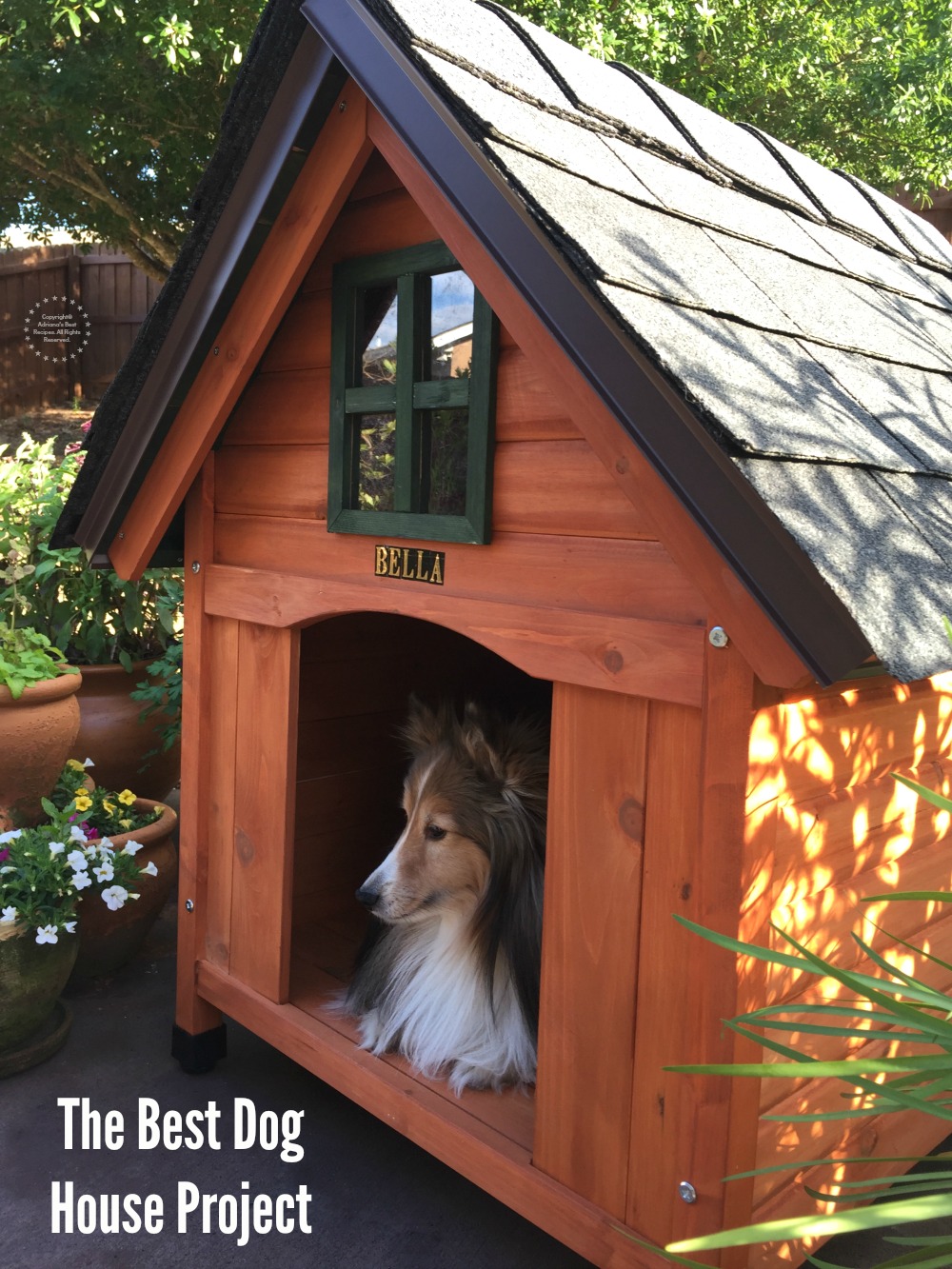 For the best dog house DIY project we used only high-quality materials.
*See GAF Shingle & Accessory Ltd. Warranty for complete coverage and restrictions.
Have you tried this DIY? Snap a photo and tag us on Instagram and or Facebook using the handle @adrianasbestrecipes and this hashtag #ABRecipes #TailsDiary.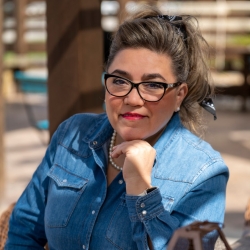 Latest posts by Chef Adriana Martin
(see all)