This post is also available in: Español
The Pumpkin Spice Roll Holiday family recipe is a collaboration with Daisy Sour Cream. However, all opinions are mine only.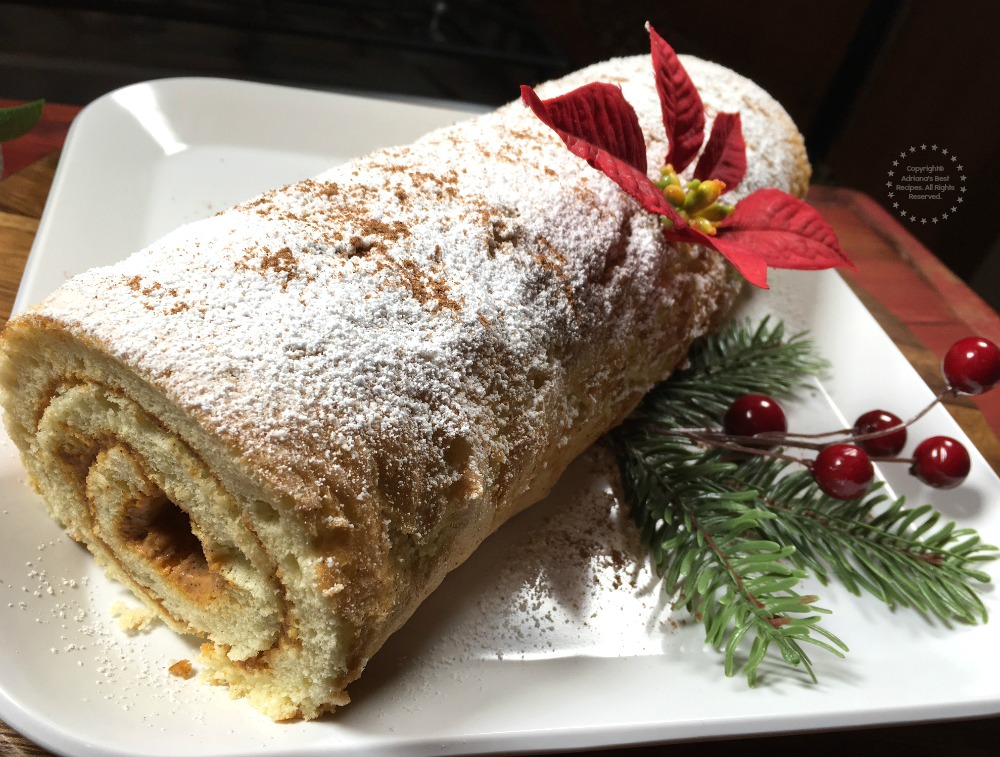 Pumpkin Spice Roll for the Holidays!
I recently brought to life a childhood favorite: My Mom's original recipe for "Niño Envuelto". When I was a teen, I used to bake this cake with my Mom who loved to serve it only for special occasions and Christmas dinner.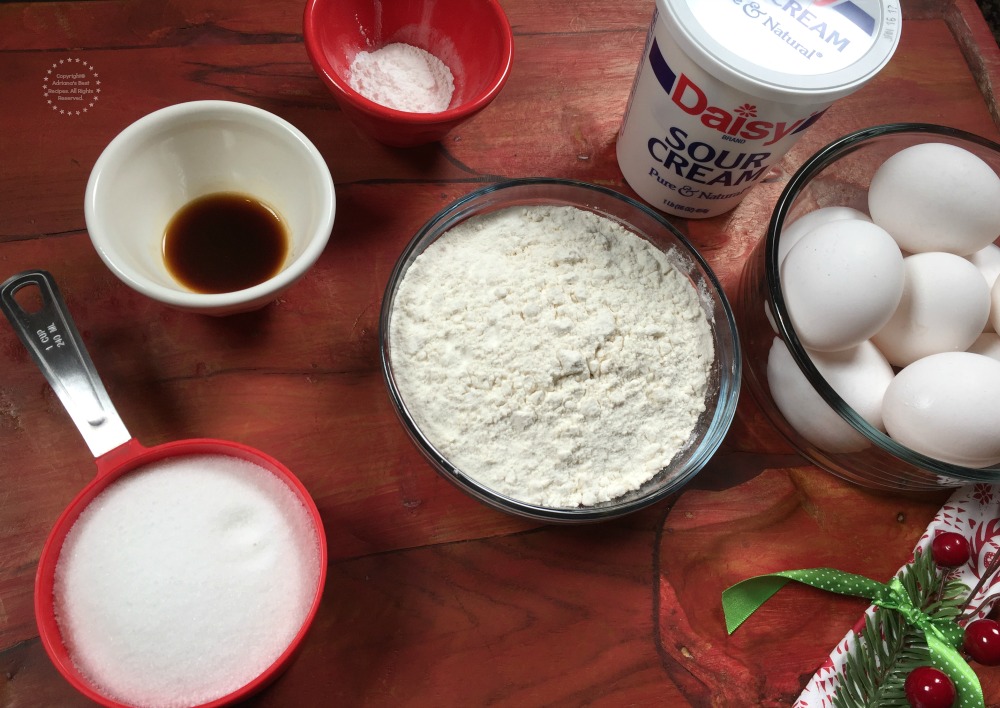 Ingredients for the Pumpkin Spice Roll Holiday Recipe
This cake roll is a family recipe that has been passed on from generation to generation. In my case, I not only inherited the secrets for making this dessert but also my Mom's recipe book and my grandmother's standup mixer.
This recipe book is where my Mother (in her handwriting) provides details for all those family recipes that we used to enjoy together. This notebook and the standup mixer are some of the few precious things I brought from Mexico and are part of my treasures.
When I am in need of recipe ideas, I love to browse my Mom's recipe book to get inspiration. I feel her beside me, giving me instructions on how to prepare those favorite meals and desserts like this niño envuelto.
The family is the most important thing we have and honoring our parents and heritage is the right thing to do. My Mom is not around us anymore. She's my angel in heaven, but by cooking her favorite meals, it's like having her here with us.
Proud to collaborate with iMujer and Daisy Sour Cream
I thought that since Christmas is fast approaching, it would be very nice to share my Mom's special recipe so that you can start this tradition in your own home.
The "Niño Envuelto" is a recipe inspired by the original Spanish dessert called "Brazo de Gitano." Spanish cuisine and the baking traditions of the old world have been adopted by many of our Latin American countries, including Mexico, my country of origin. Many of my family traditions are based on our Spanish heritage since my grandfather was from Madrid.
Grab the recipe card below and follow the step by step instructions so that you can prepare my Mom's original recipe for Pumpkin Spice Roll. Happy and blessed holidays to you all!
Have you tried this recipe? Snap a photo and tag us on Instagram and or Facebook using the handle @adrianasbestrecipes and this hashtag  #ABRecipes Happy Eats!