This post is also available in: Español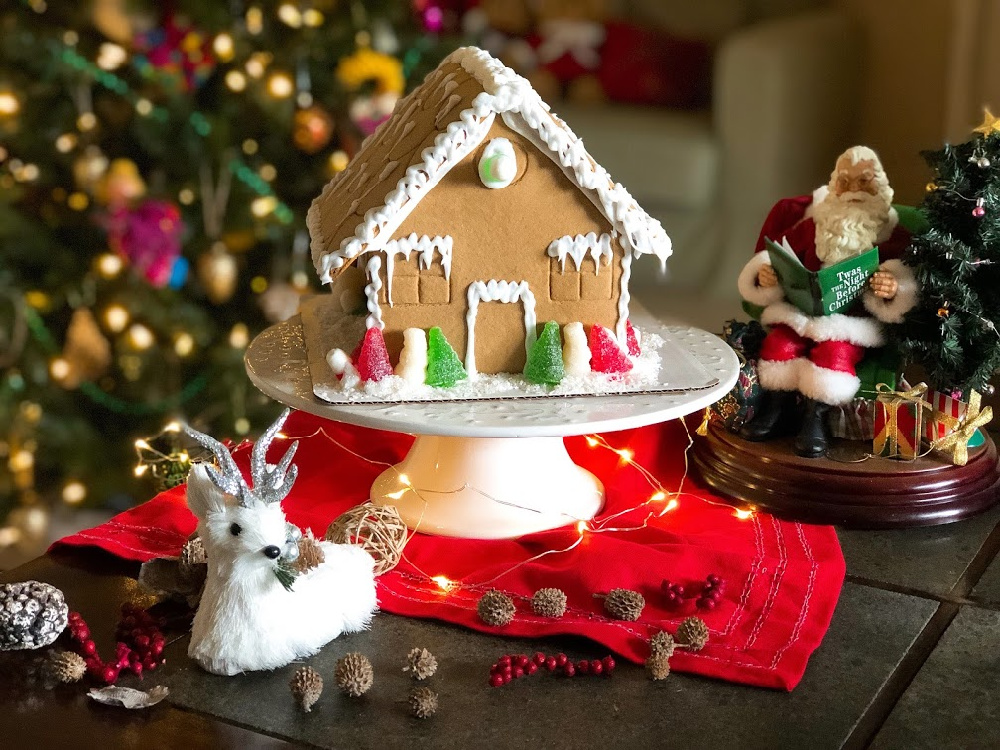 Decorating a gingerbread house during Christmas time is a tradition we have. I organize a gingerbread house decorating activity at home, and everyone gets to bring one to their home.
It is so much fun to host the family and enjoy a few snacks while we build our ginger cookie houses. As it is the holidays can be stressful but have found that doing crafts and DIYs is a great stress reliever. Not to mention having the opportunity to enjoy with those we love and get a little competitive because we all want to make the best house.
Tips to Organize a Holiday DIY Activity at Home
Purchase a gingerbread house kit per participant. Opt for those that come already assembled and ready to decorate.
Or if you are more adventurous choose for one that needs assembly. We recommend those for the adults.
The kits already come with all the necessary decorations and the royal icing. However, the royal icing could be not enough to make the best creation.
We make additional royal icing use real piping bags as the bag provided in the kit most of the time bursts, and that isn't fun.
Set up a long table with a plastic table cover or a washable tablecloth for easy cleaning.
Ask everyone to bring a holiday-themed apron and be ready to have fun.
Prepare an array of easy snacks such as almonds, popcorn, peanuts, cookies, finger sandwiches, chips, dips, hot cocoa, drinks, and water.
Get your camera ready and start creating memories with those you care the most.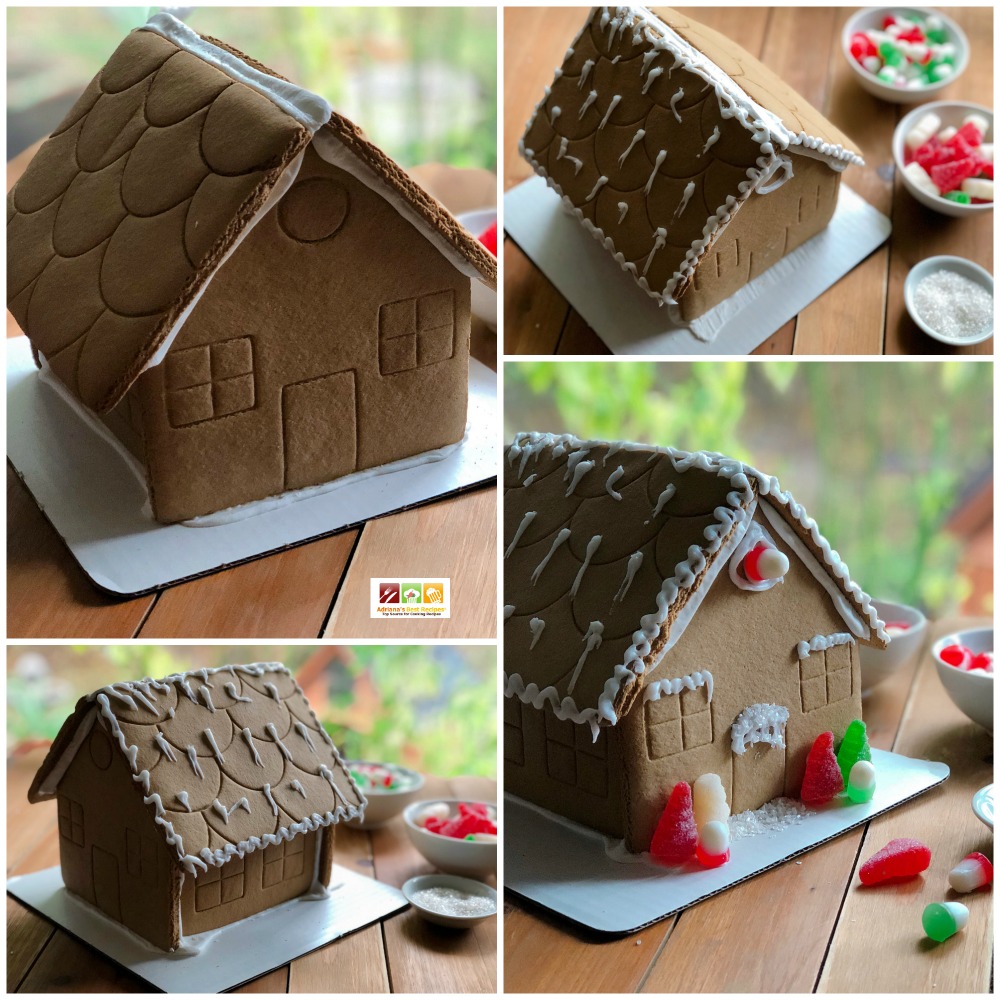 As Christmas approaches, we want to thank you for your continued support and for engaging with us. We get inspiration from your comments, and we love the fact that you are part of our foodie family too.
Merry Christmas!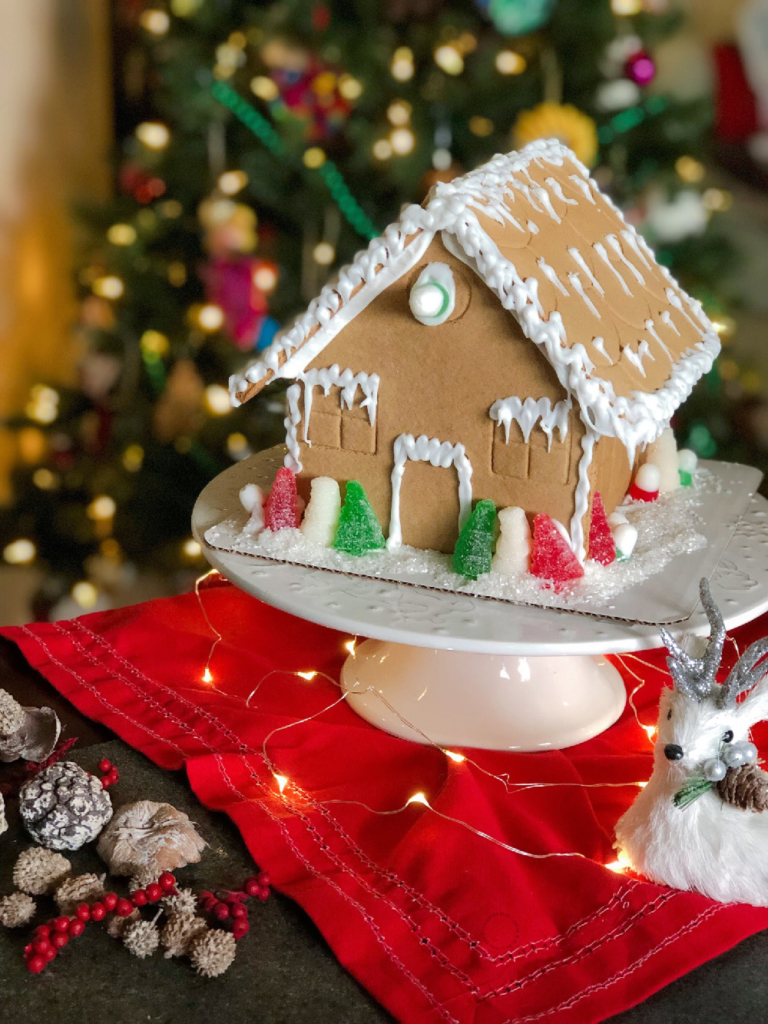 And there were in the same country shepherds abiding in the field, keeping watch over their flock by night. And lo, the angel of the Lord came upon them, and the glory of the Lord shone round about them: and they were sore afraid. And the angel said unto them, 'Fear not: for behold, I bring unto you good tidings of great joy, which shall be to all people. For unto you is born this day in the City of David a Savior, which is Christ the Lord. And this shall be a sign unto you; Ye shall find the babe wrapped in swaddling clothes, lying in a manger.' And suddenly there was with the angel a multitude of the heavenly host, praising God, and saying, 'Glory to God in the highest, and on earth peace, good will toward men.

That's what Christmas is all about, Charlie Brown.

~ A Charlie Brown Christmas (1965)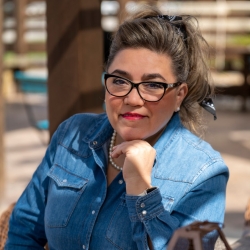 Latest posts by Chef Adriana Martin
(see all)