This post is also available in: Español
An Italian Cheese Board inspired by the flavors of Florence.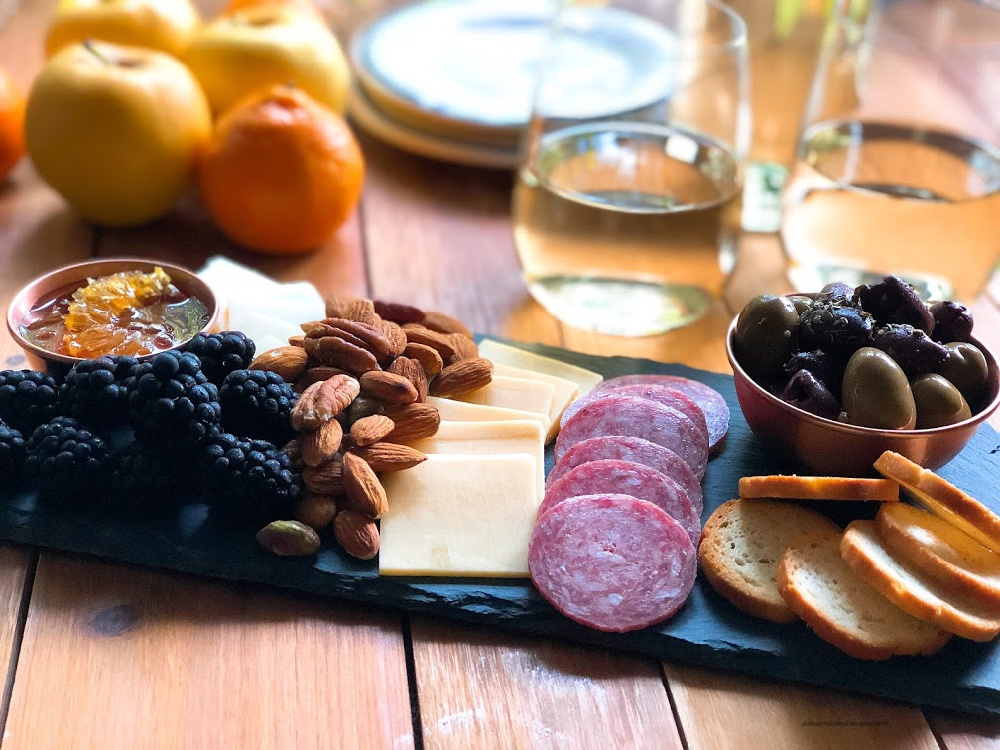 Last year my husband surprised me with a cruise to the Mediterranean, and one of the ports of call we visited was Livorno. And from there, we took several forms of transportation and ended up in Florence, Tuscany's capital city.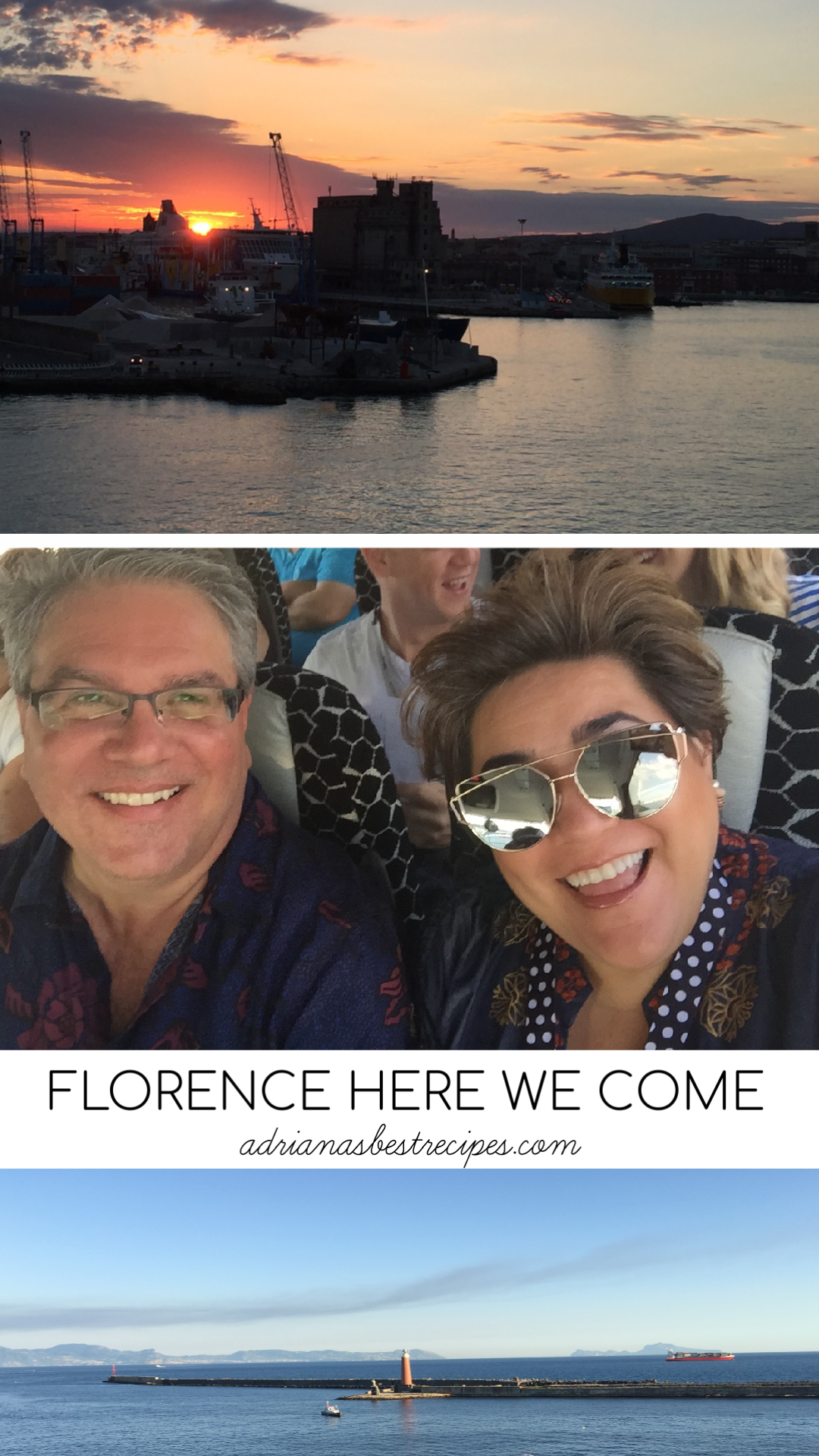 Florence is home to Leonardo da Vinci, Michelangelo, Dante, Machiavelli, Galileo, and the Medici family. A dream come true.
While in Florence, aside from enjoying the sites and culture, we got to eat too. Because when in Italy you need to enjoy the real deal Italian food!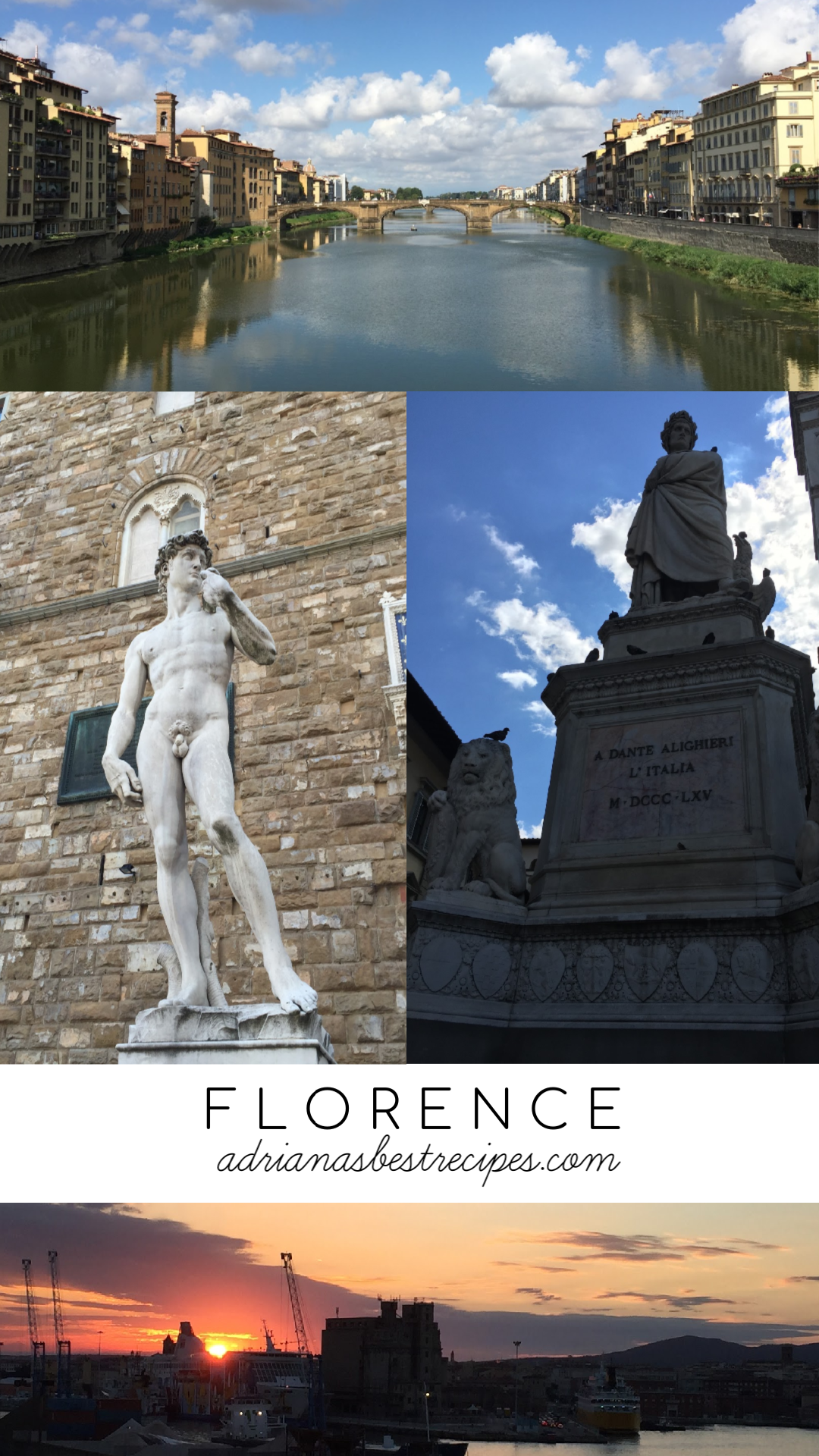 The Beauty of Florentine Cuisine.
The Florentine cuisine is simple and abundant with local produce, mellow cheeses, and grilled meats. White beans cooked with sage and olive oil are a staple dish among beautiful wines and the best homemade bread.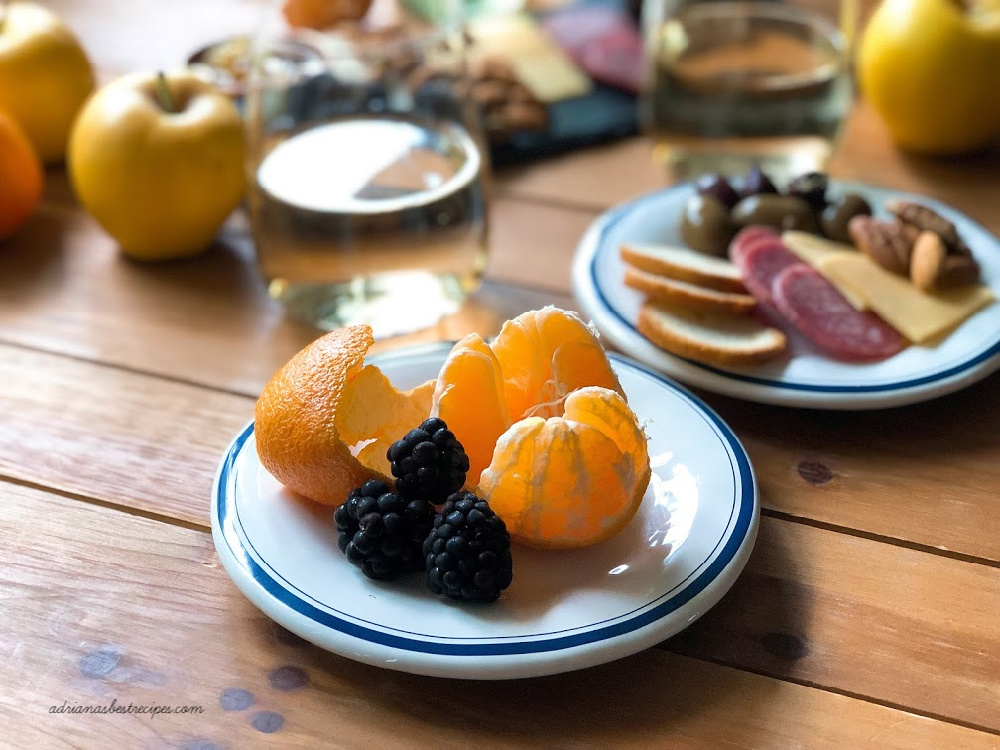 The restaurant where we decided to eat lunch was Verjus Boccadama; the menu showcased local, seasonal offerings. Our first course was an Italian cheese board for two with fontina cheese, local honey, walnuts, slices of the sweetest cantaloupe, pears, and oranges.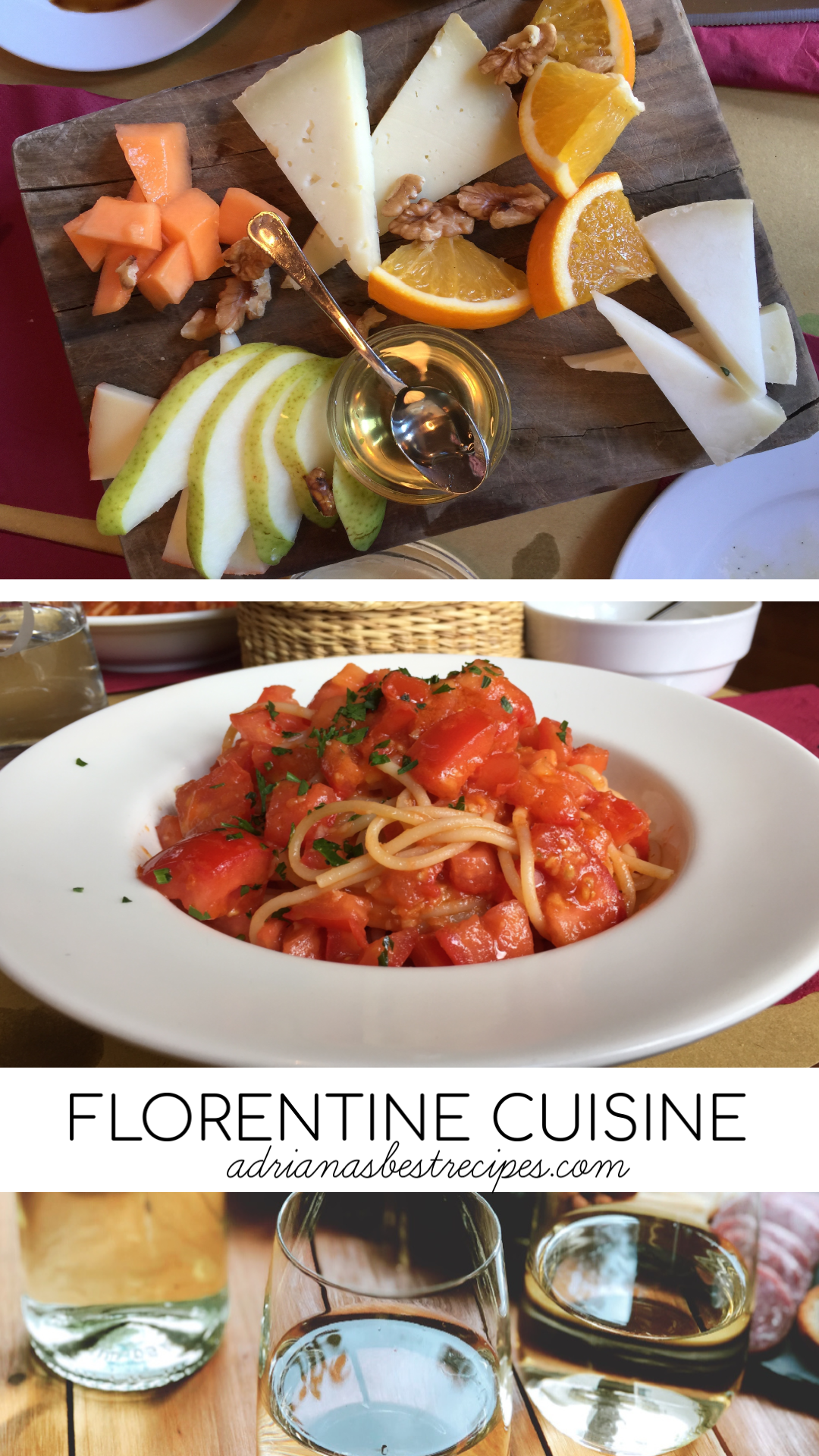 We visited during the summer, so the fruits and veggies were all summertime harvest. The pairing of the ripe fruit with the cheese and the honey and homemade bread was a delight.
Florence and it's proximity to the farmland and vineyards allow the restaurant chefs to embrace the farm to table concept by building their food offerings based on what is available locally and the seasons.
Romantic Wine Tasting at Home.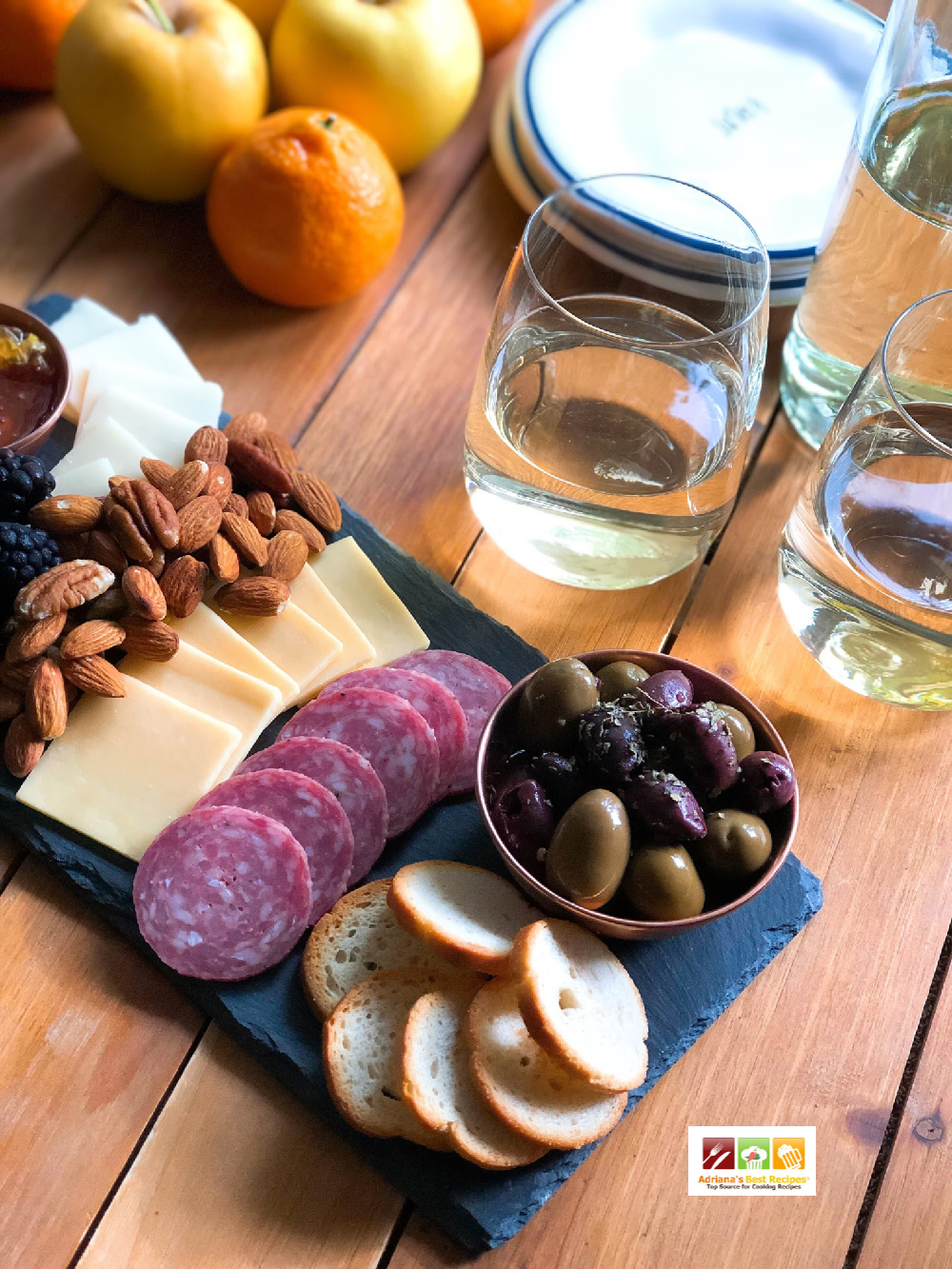 Inspired by the Florentine cuisine, I created an Italian cheese board to reminisce on the incredible trip we made to Italy.
My Italian cheeseboard version includes fontina and provolone cheeses, honeycomb, crostini, seasonal fruits, nuts, salami, and olives. The wine pairing is a chilled Italian Pinot Grigio to go along with the food.
We do not realize, but traveling has helped us create so many memories together; and understand that even when we are not visiting other countries, we can use that experience to relive those special meals and moments at home.
Make the Italian Cheeseboard at home!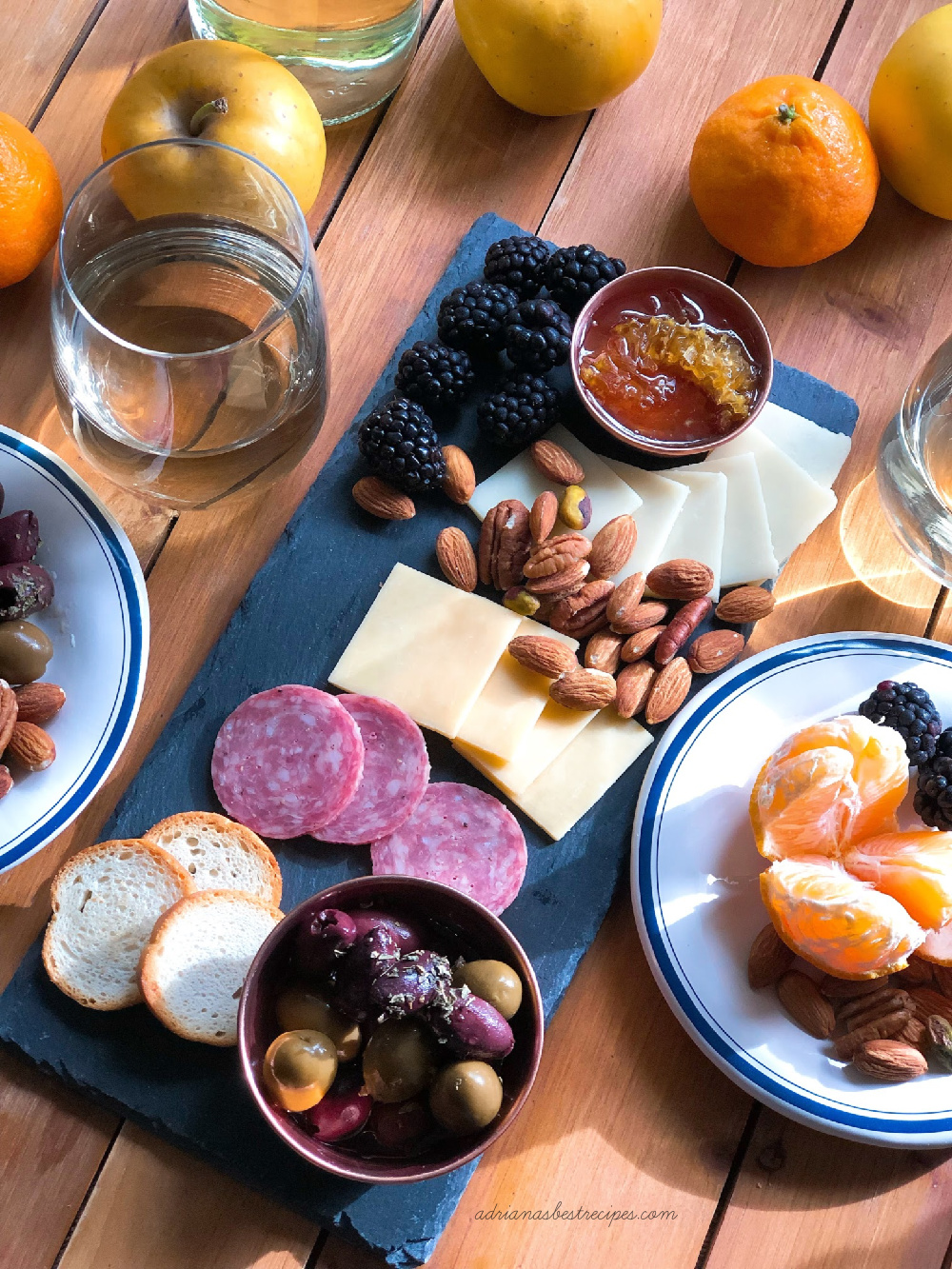 Tips for putting together an Italian Cheeseboard for Two.
Choose hard and soft cheeses—preferably Italian cheeses like Fontina and Provolone. As well as salami or other Italian cold cuts of your choice.
Look for Mediterranean style olives. Those that are green and black and come pitted and seasoned with spices.
Nuts are an important element on a cheeseboard. To keep with the Florentine cuisine theme, we added almonds and pistachios. But walnuts are a good option too.
Citrus, apples, and berries are now in season, so we added those choices too as pair well with white wine.
Honeycomb is a good replacement for jellies, commonly offered on a cheeseboard. Besides, honey is a beautiful natural product.
Bread and crackers are also needed. Choose soft and crunchy textures.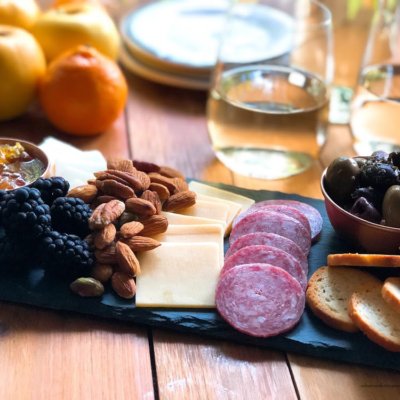 Italian Cheese Board for Two
Inspired by the Florentine cuisine, we created an Italian cheese board with fontina and provolone cheeses, honeycomb, crostini, Opal apples, mandarins, blackberries, nuts, salami, and olives. The wine pairing is a chilled Italian Pinot Grigio to go along with the food.
Ingredients
6

slices

fontina cheese

6

slices

provolone cheese

6

slices

hard salami

6

crostini toasts

1/2

cup

Mediterranean olives

garnished with olive oil, balsamic vinegar, and oregano

1/2

cup

unsalted almonds and pistachios

1/3

cup

honey and pieces of the honeycomb

2

mandarins

2

Opal apples

1/2

cup

blackberries
Instructions
Slice the cheese and the salami. Place it in a serving plate or slate board. Serve the honey on a cup and add crostini to the board.

Season the olives with olive oil and balsamic vinegar. Mix and garnish with dry oregano and plate on a small bowl.

Finish the board adding unsalted almonds and pistachios and a handful of fresh blackberries. Add to the table set up the apples and the mandarins along with small plates.

Pair the Italian Cheeseboard with chilled Pinot Grigio.
Nutrition
Serving:
0
g
Calories:
1310
kcal
Carbohydrates:
115
g
Protein:
55
g
Fat:
76
g
Saturated Fat:
31
g
Cholesterol:
158
mg
Sodium:
2426
mg
Potassium:
915
mg
Fiber:
15
g
Sugar:
81
g
Vitamin A:
2176
IU
Vitamin C:
39
mg
Calcium:
1059
mg
Iron:
3
mg
Have you tried this cheese board? Snap a photo and tag us on Instagram and or Facebook using the handle @adrianasbestrecipes and this hashtag #ABRecipes Happy Eats!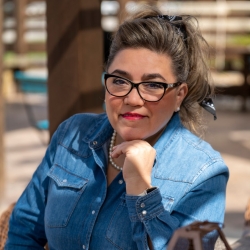 Latest posts by Chef Adriana Martin
(see all)