This post is also available in: Español
The Easter Menu on a Budget is part of a sponsored collaboration with Save A Lot. Items vary by store.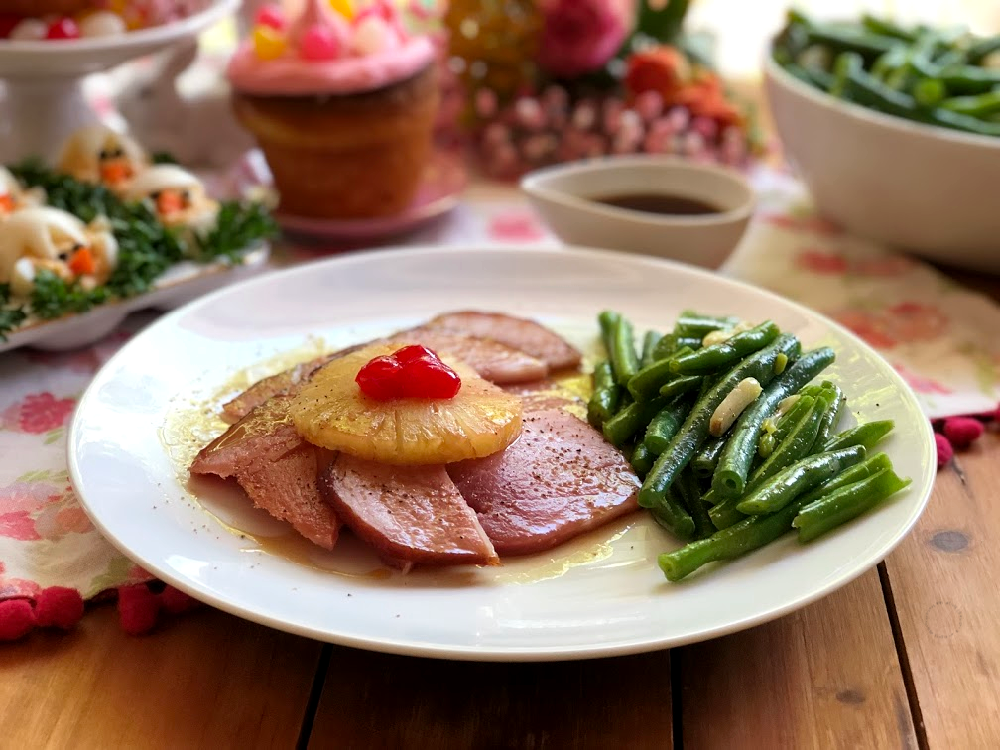 Prepare a complete Easter menu with a twenty-five dollar budget!
I was given the challenge to create a complete Easter Menu with twenty-five dollars – and I scored big when shopping at Save A Lot food stores
I thought it was going to be an impossible task, but I was surprised with all the deals I found at Save A Lot. Watch my Instagram Stories and story highlights to see my complete shopping experience.
Here's what I scored:
Share photos of the deals you found at your local Save A Lot store on social media using the hashtag #SaveALotScore for the chance to win $100 Gift Card from Save A Lot.
Please visit www.savealot.com/savealot-score for official rules.
I first grabbed the printed Save A Lot deals to check what was on sale. And to my surprise the big ticket item, the spiral smoked ham was only $0.99 cents a pound ($10.00 total), so I grabbed one that included the mix for the glaze.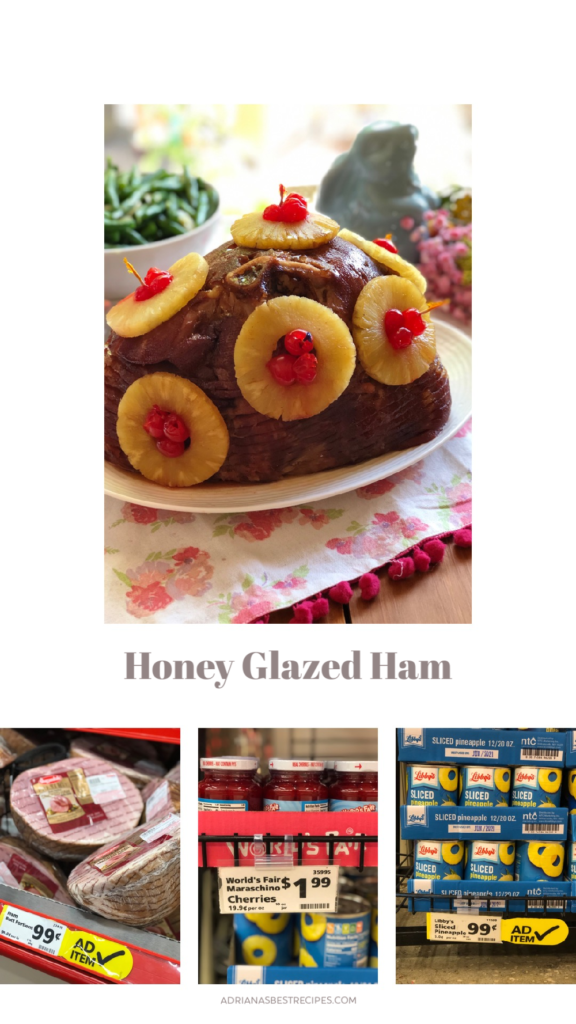 Making ham is family a tradition, and I love the classic ham shank, drizzled with honey glaze and decorated with pineapple slices and cherries. So the next items on the list were the pineapple and the cherries. I scored a $0.99 cent can of sliced pineapple and a $1.99 container with maraschino cherries.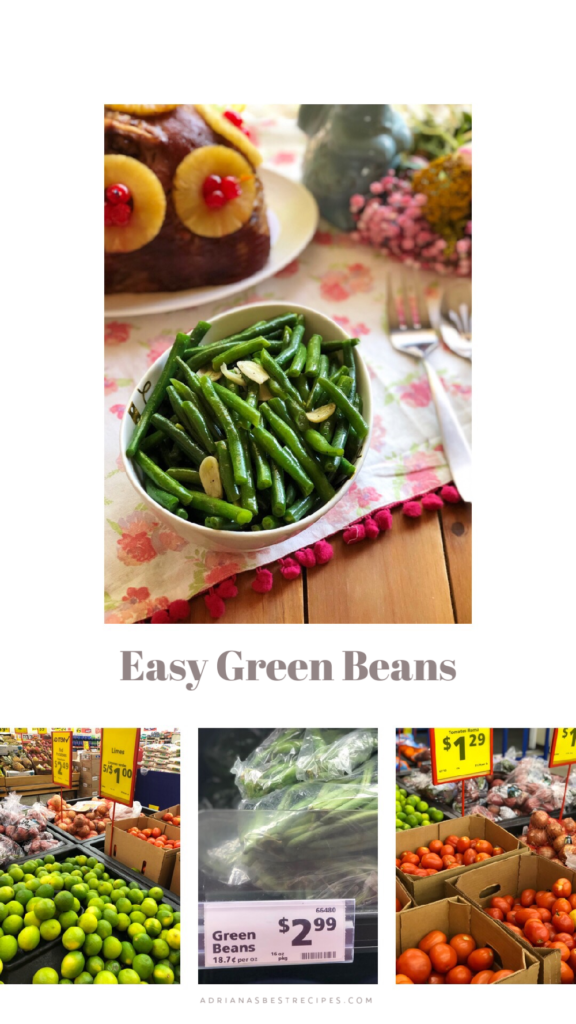 Any Easter meal needs to have green beans. I like fresh produce and Save A Lot has a good selection of fresh items including green beans. I grabbed a bag at $2.99.
Checked my budget tally and I was doing good so I thought I could add an appetizer. Everyone loves deviled eggs! I found fresh eggs at $1.39, dijon mustard at $1.19, and good quality mayonnaise for $3.49.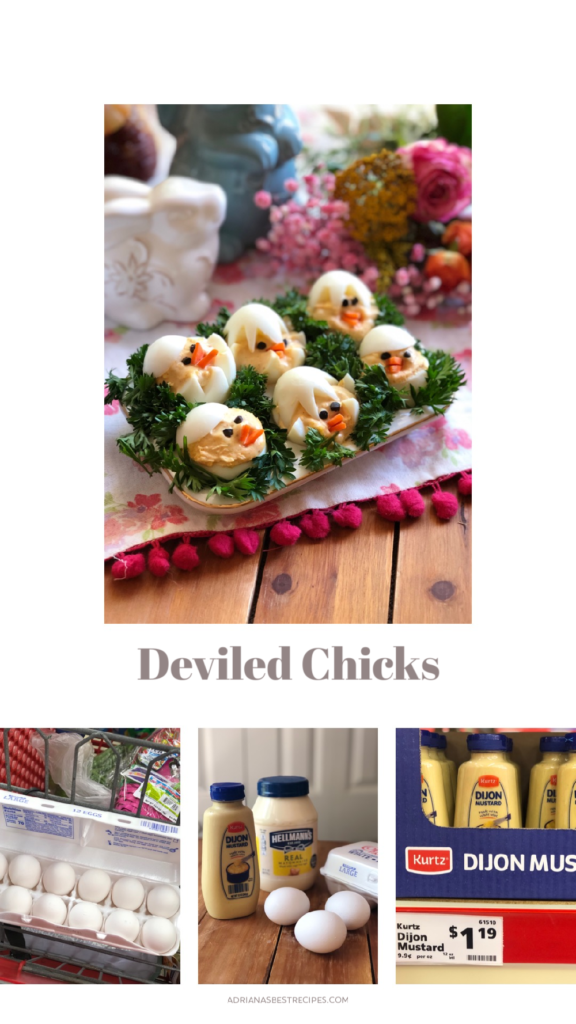 Then I was reminded of dessert, would I be able to offer dessert without going above the budget? I headed over to the baking goods aisle, and I found angel cake mix for $0.99 cents and ready-made cake frosting for $1.19.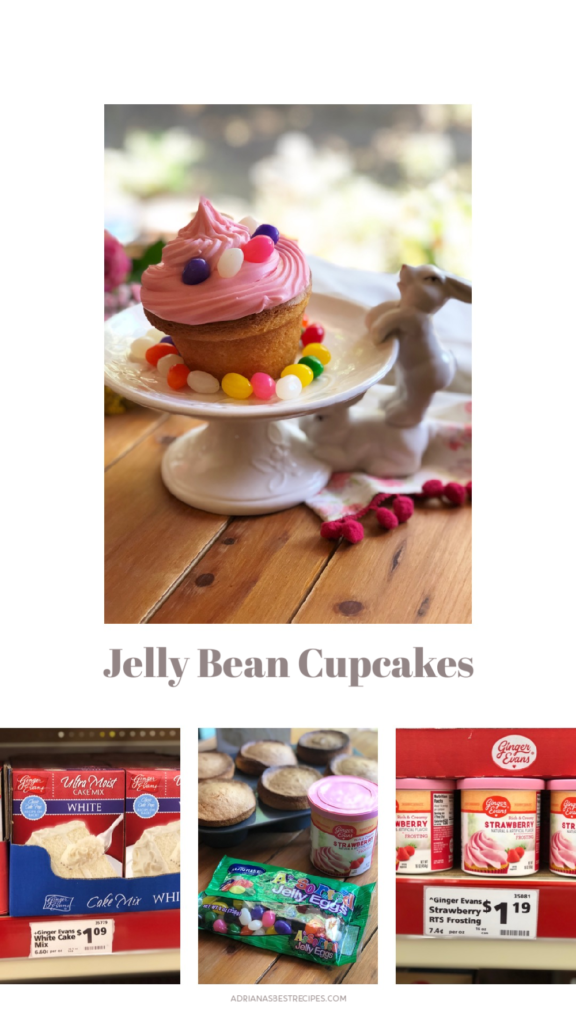 Don't miss the Save A Lot Easter sweet deals.
While on my way to the cashier I realized Save A Lot had sweet Easter deals with candy and even inexpensive Easter baskets for the kiddos, too. I bought jelly beans at a dollar a bag. Thought would be fun to decorate the cupcakes with candy for a more festive look.
At this point, I was feeling good because I had all that I needed to prepare a delicious Easter meal on a budget. Headed over to the cashier and my total was $25.21.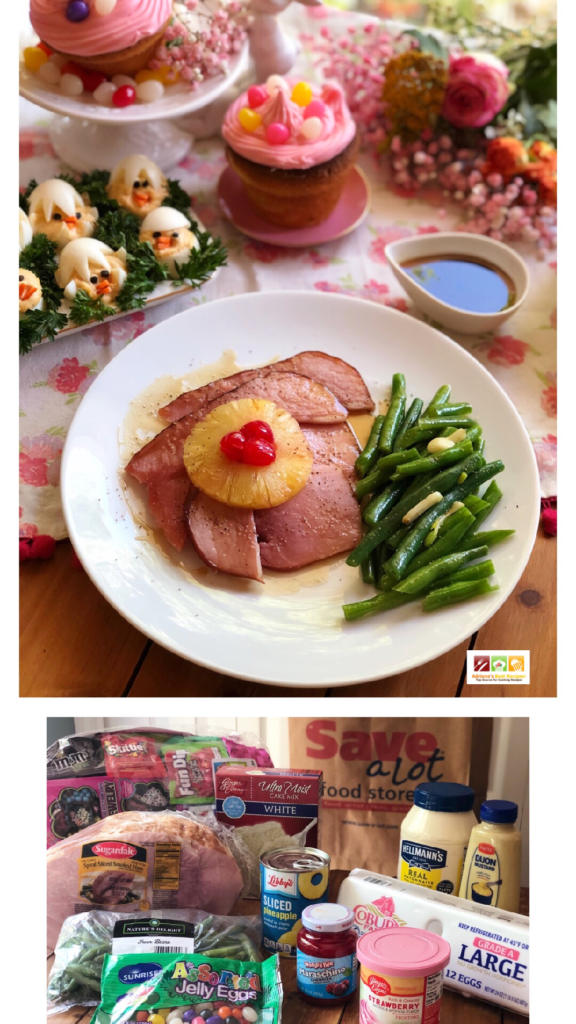 With that twenty-five dollar budget, and condiments and garnishes I had already in my pantry I made an appetizer, main dish, and dessert. Head over to your local Save A Lot and score deals to make a $25 dollar meal at home like me. Don't forget to look for the Easter Super Sale items—this week's specials are spareribs at $1.49 and back ribs $2.49!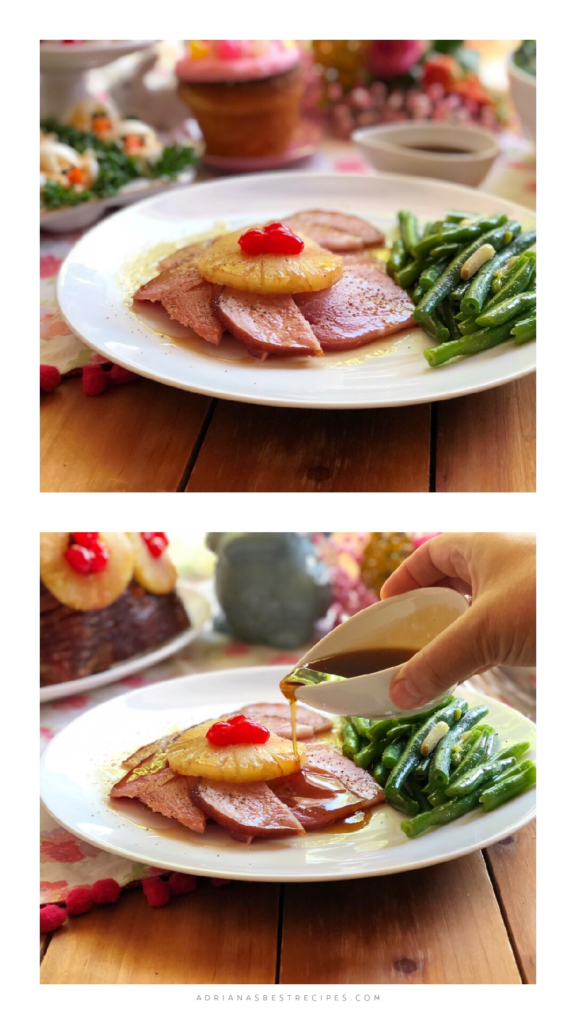 Follow @SaveALotFoodStores on Instagram to engage and stay connected and continue scoring with Save A Lot!
Items vary by store. Please visit www.savealot.com/savealot-score for official rules.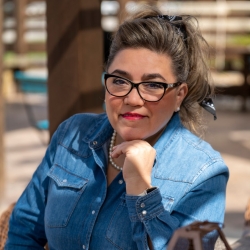 Latest posts by Chef Adriana Martin
(see all)