Baking Mexican madeleines with fresh orange juice is easy!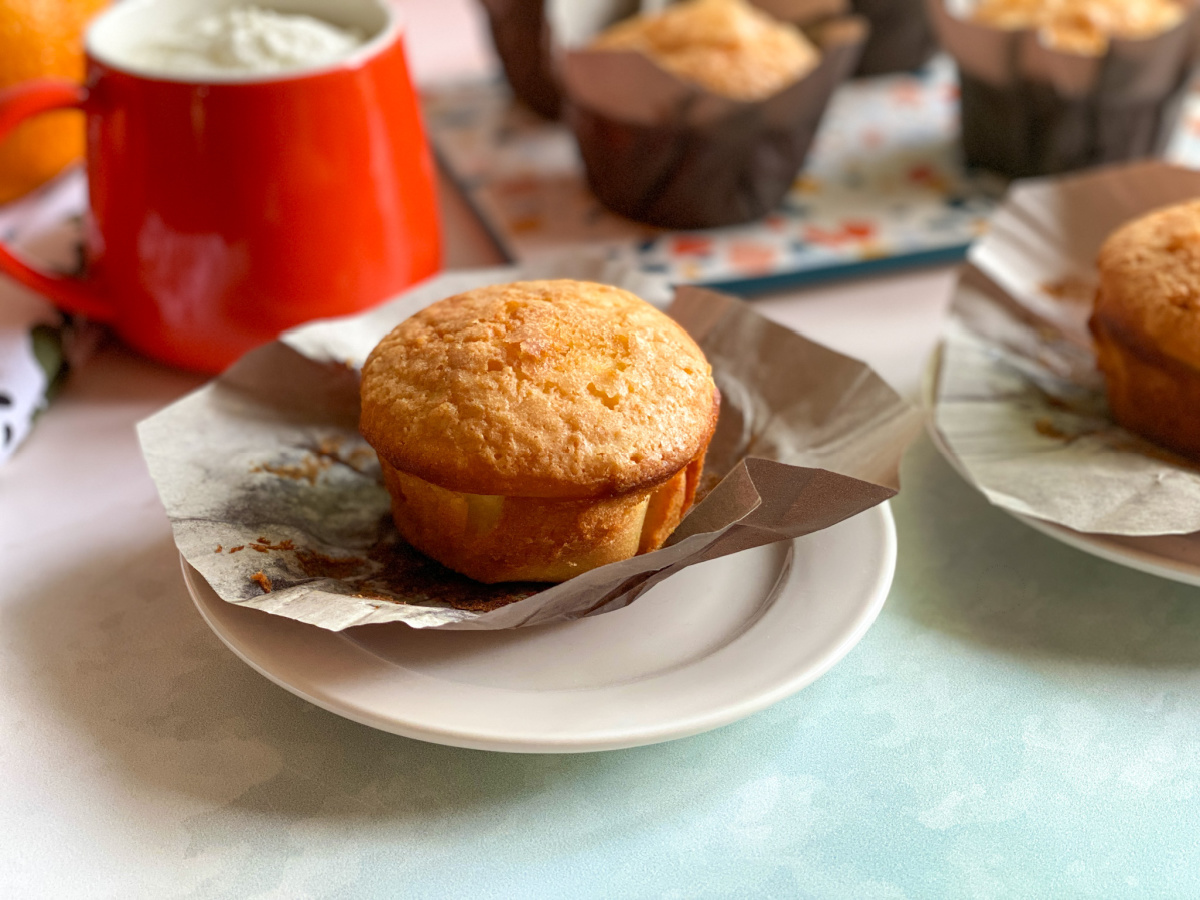 The soft buttery cupcakes with hints of orange zest is a sponsored collaboration with DixieCrystals.com.
Madeleines, Magdalenas, or Mantecadas?
Most classic Mexican bakery goods are part of the vast Spaniard heritage and influence in Mexican cuisine. And the madeleines aren't the exception.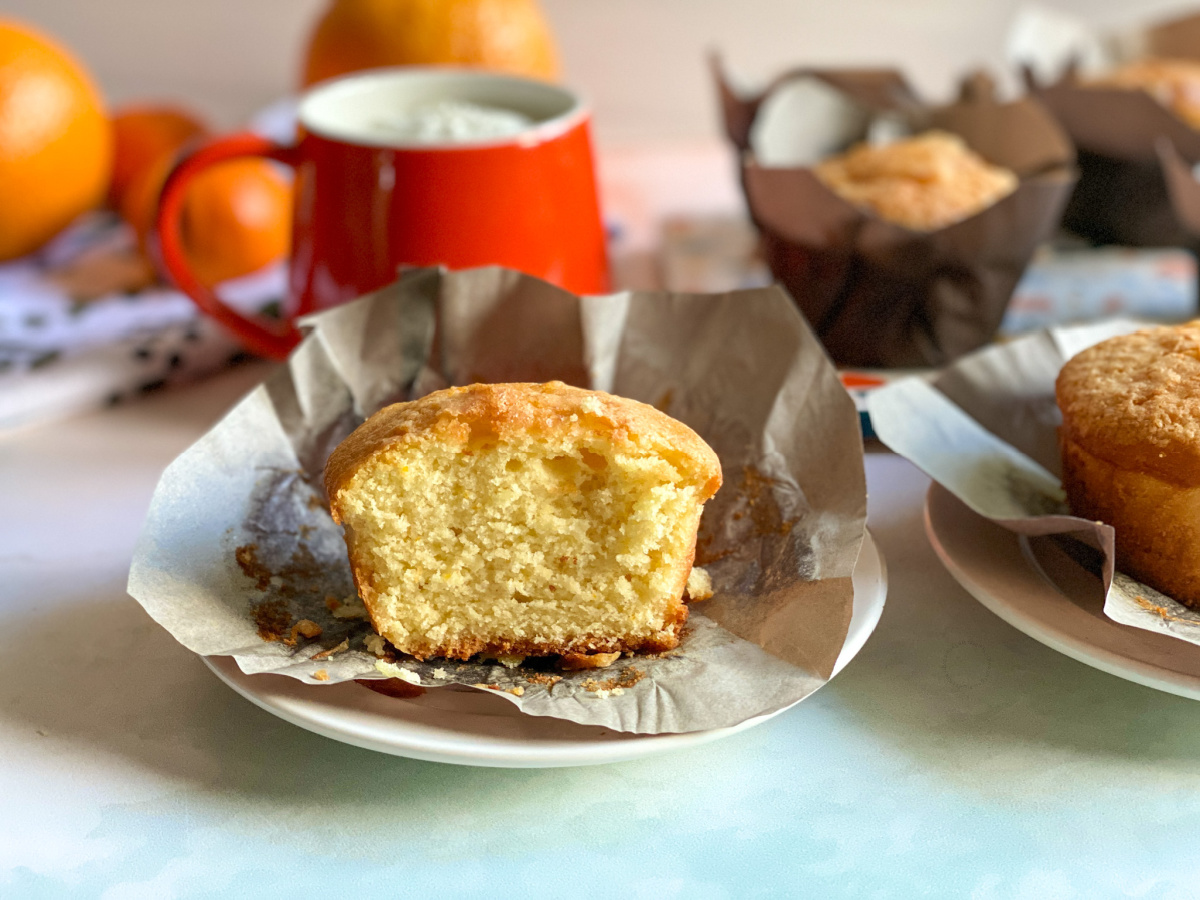 The Mexican madeleines are called "mantecadas," as one of the main ingredients was fermented nata. But these orange cupcakes are also known as "Magdalenas." In honor of the nuns of the Mary Magdalene convent who baked them locally.
Difference between French Madeleines and Mexican Mantecadas.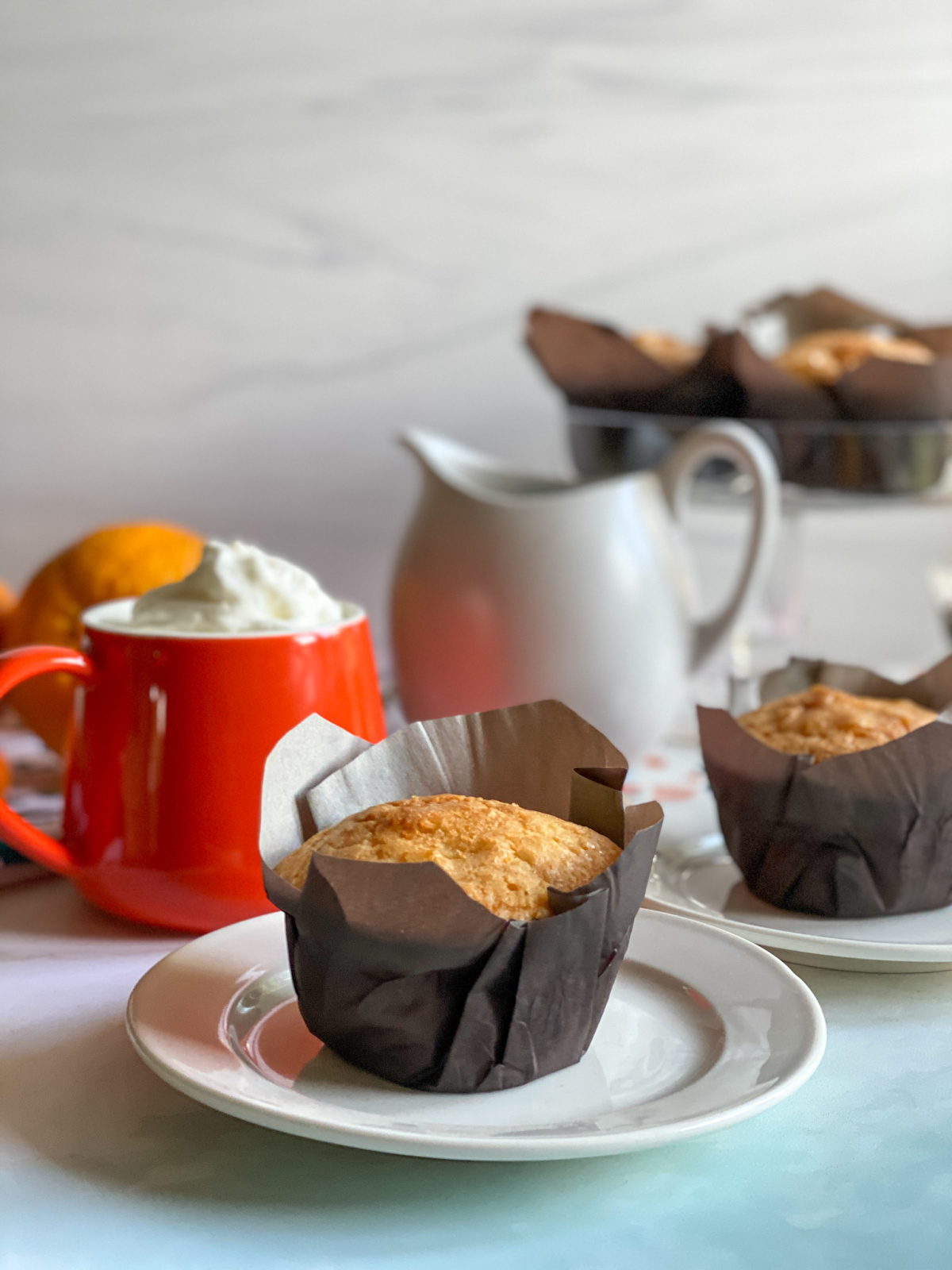 The differences between the French madeleines and Mexican madeleines are notorious.
The French pastries have lemon zest and freshly squeezed lemon juice. Use room temperature brown butter, eggs, granulated sugar, and all-purpose flour. These are small, and the shape is like a seashell. Many consider them cookies and not pastry.
And the Mexican madeleines use all-purpose flour, European-style butter, fresh orange juice and zest, baking powder, vanilla extract, milk, eggs, and Dixie Crystals pure cane sugar. The shape is like a cupcake and requires a paper liner, either red or natural color.
Do not confuse madeleines with muffins. Madeleines should always use butter, while muffins can use oil and other fat components or replacements.
Tips for making homemade Mexican Orange Cupcakes or Magdalenas.
In baking, precise measurements are important. Adding more of one ingredient or not enough from another can lead to an unsuccessful result.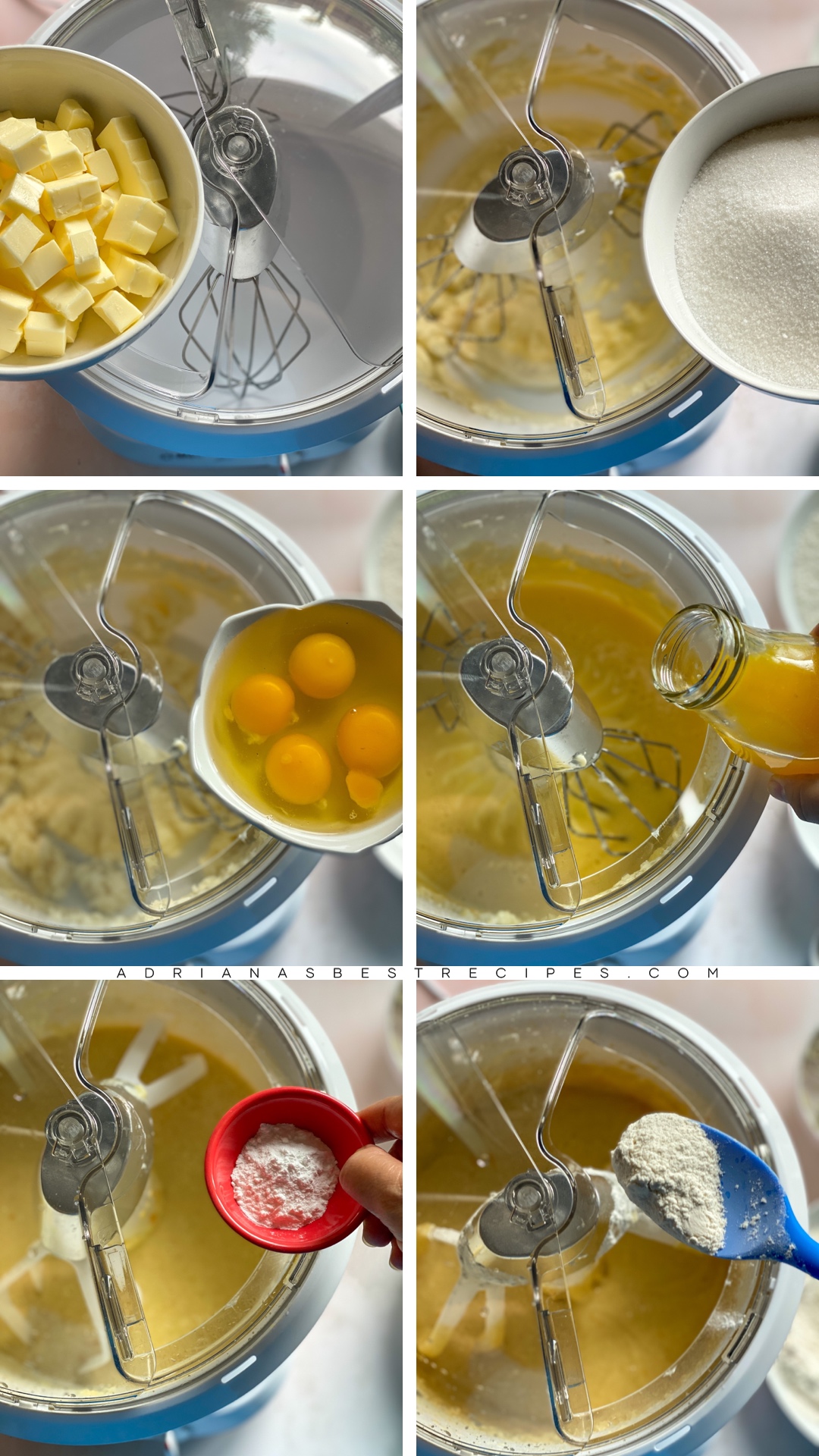 We recommend always using a scale despite us providing measurements in cups. Depending on your location, there could be differences in the measuring cups used.
Sift the flour to achieve a fluffy, tender texture. And add it in stages to allow the flour to hydrate and mix with the wet ingredients easily.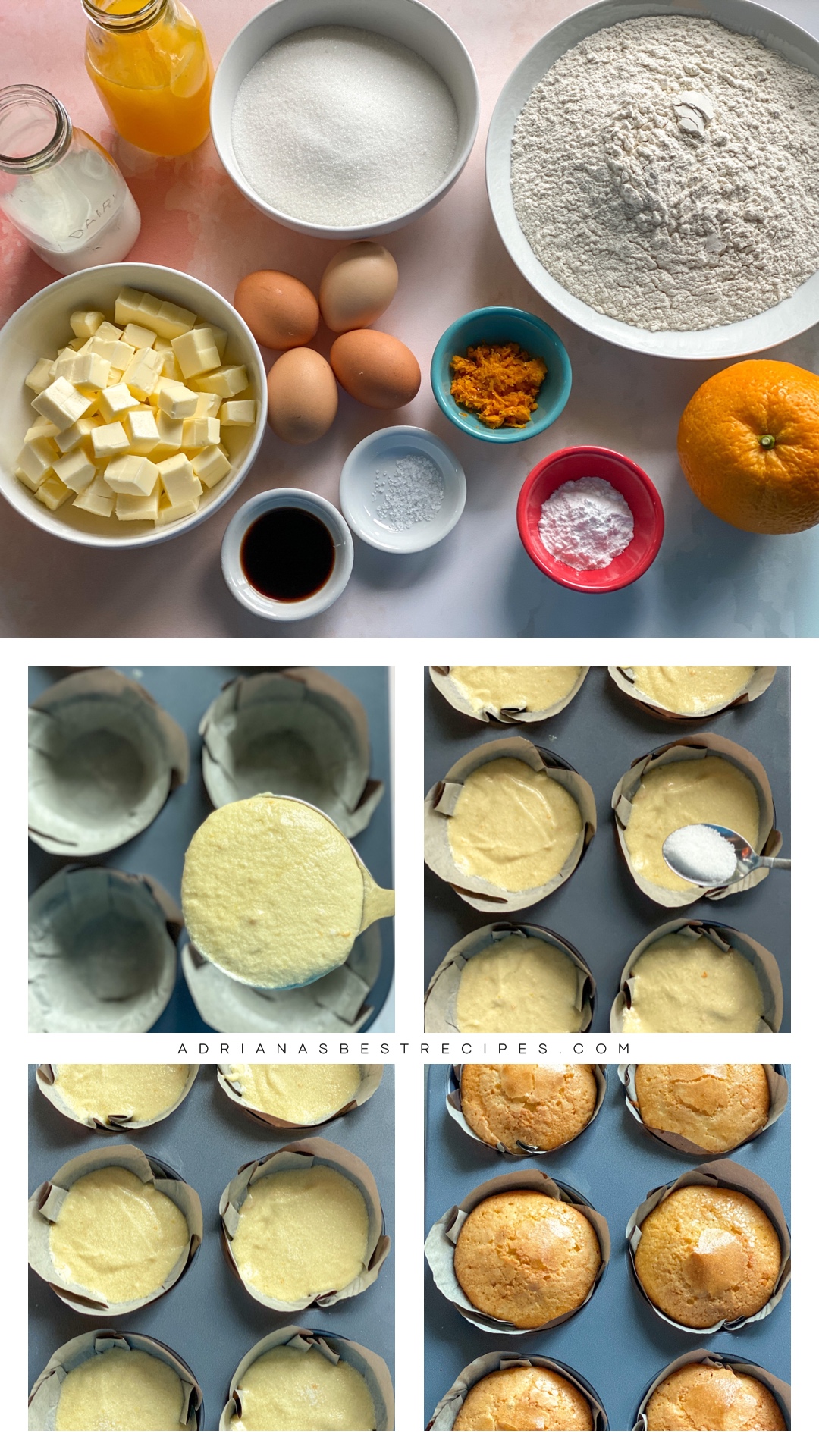 Use freshly squeezed orange juice and zest. Both provide a nice floral flavor and aroma.
Keep the butter at room temperature and cut it into small pieces for easy whipping.
When the butter is creamy and fluffy, add the sugar and continue whipping until the butter turns light yellow.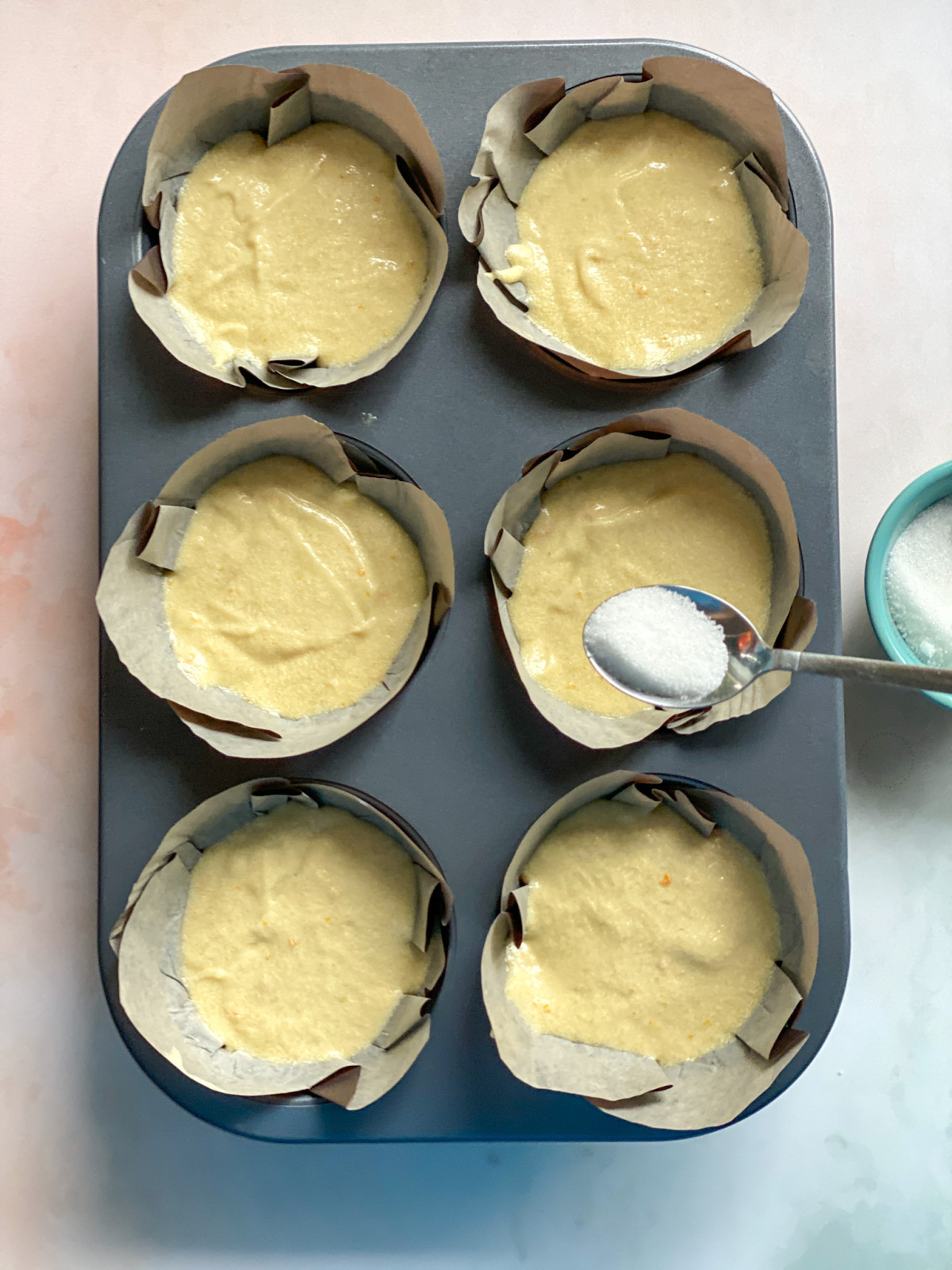 As in any cake batter, mix all the wet ingredients first, add the eggs one by one, and incorporate the dry ingredients using a spoon.
How to bake the Mexican Madeleines?
For baking the Mexican madeleines, use a cupcake pan with paper liners. Ladle the same amount of batter on each cupcake cavity and do not overfill. The madeleines will turn out perfect by not overfilling.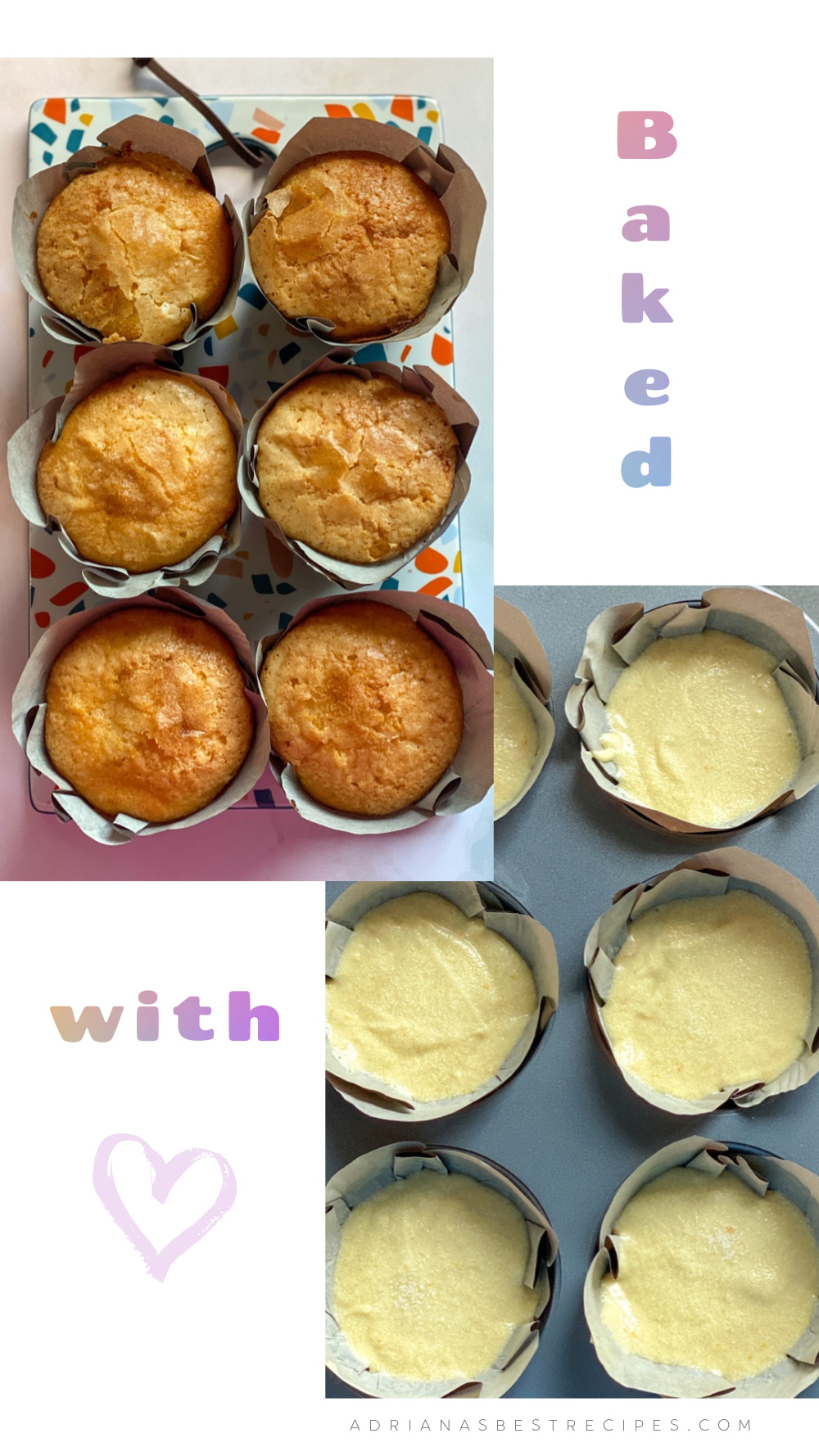 Preheat the oven before baking and use a wooden stick for proofing doneness. Stick it in the middle of the cake, and if it comes clean, the Mexican madeleines are ready.
This batter works for making orange panqué. For that, use a previously greased rectangular pound cake pan and fill it with the cake batter. Follow the same baking instructions, and you'll get a delicious panqué.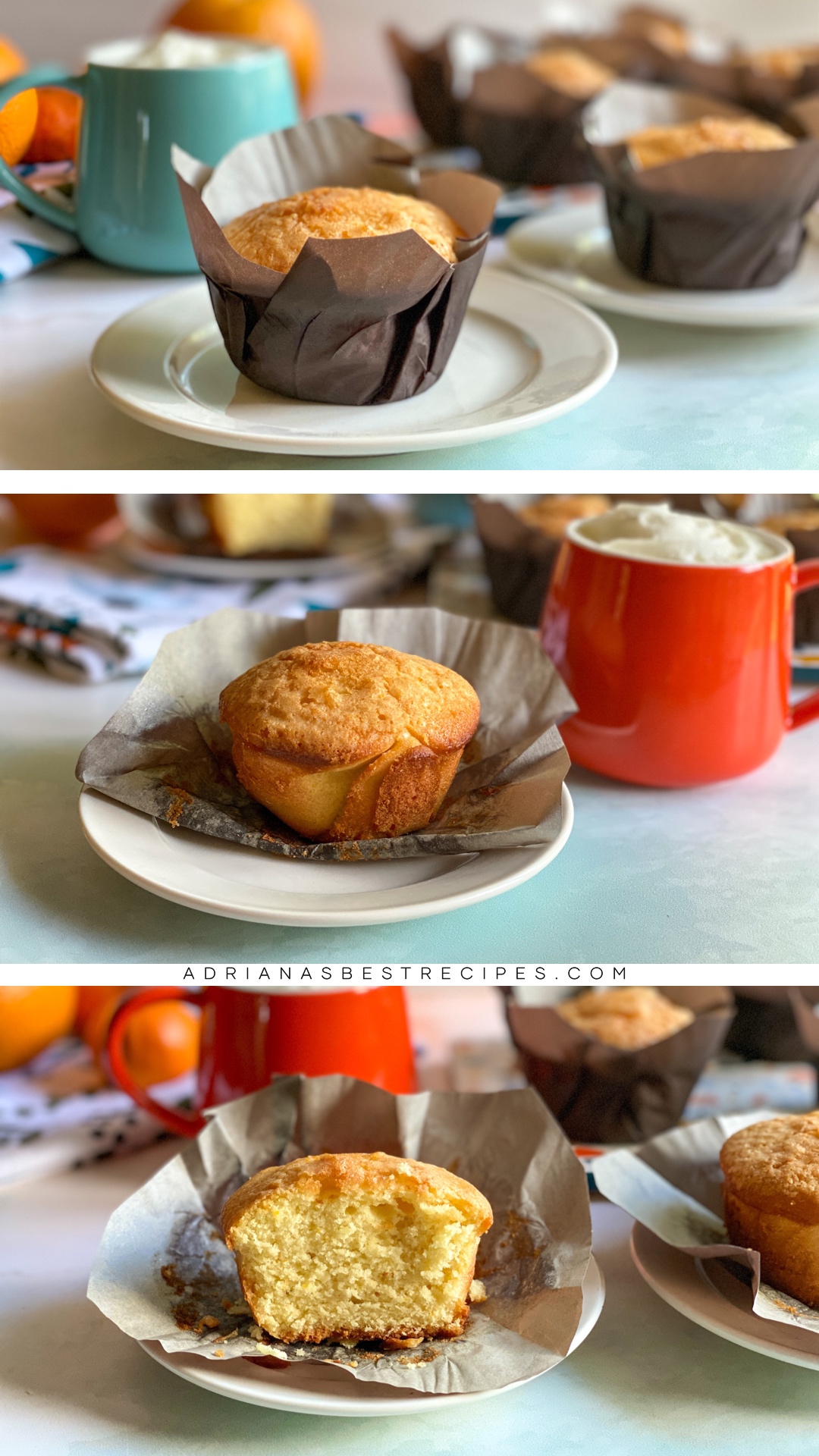 Origin of the Mexican Madeleines or Mantecadas
Sor Maria Josefa Gonzalez Prieto, a nun from the City of Astorga in Spain, created Mexican madeleines or mantecadas. The name mantecada comes from one of the ingredients used, a sweet butter called "nata" that, when separated and cooked, becomes a "manteca" or ghee-like butter.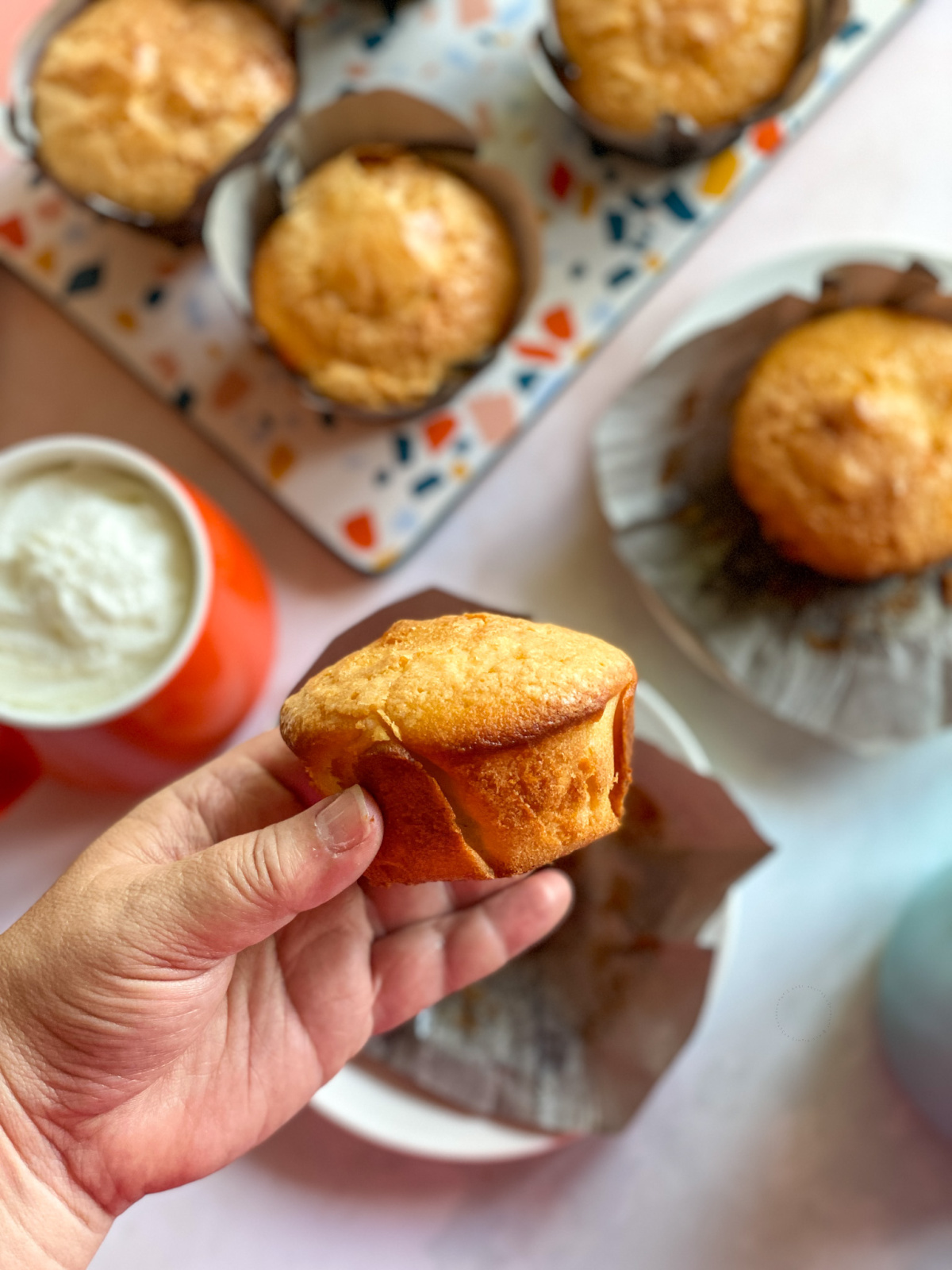 Making "nata" consisted of separating the cream from the non-homogenized milk by boiling it. The boiled milk would settle, forming a superficial cream. This is removed and stored, allowing it to ferment and provide a characteristic sweet butter flavor.
Some homemakers and classic restaurants make it, but the "nata" is not available in supermarkets. The last time I visited Mexico, the restaurant El Cardenal serves it. If you have breakfast there, order some, you'll love it. It goes wonderfully in toast and spread on a Mexican madeleine or a concha.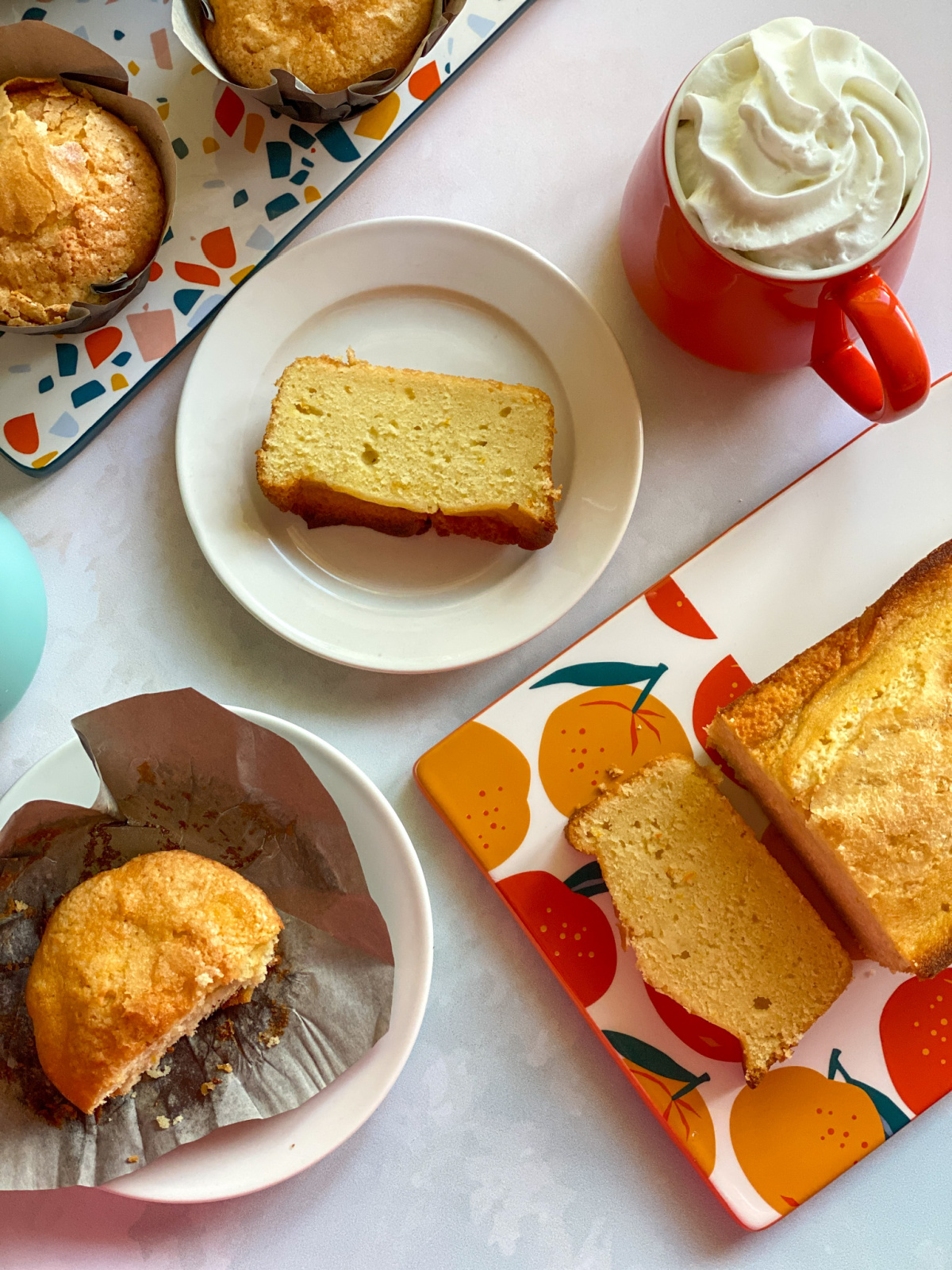 Background of the Mexican Bakery Industry.
The wheat crop appeared in Mexico in the 1500s. It is part of the many crops brought by the Spaniards after the conquest. Breadmaking was a common activity in the new world.
Many of the bread recipes came from Europe. The recipes were changed by the local people in charge of processing the wheat.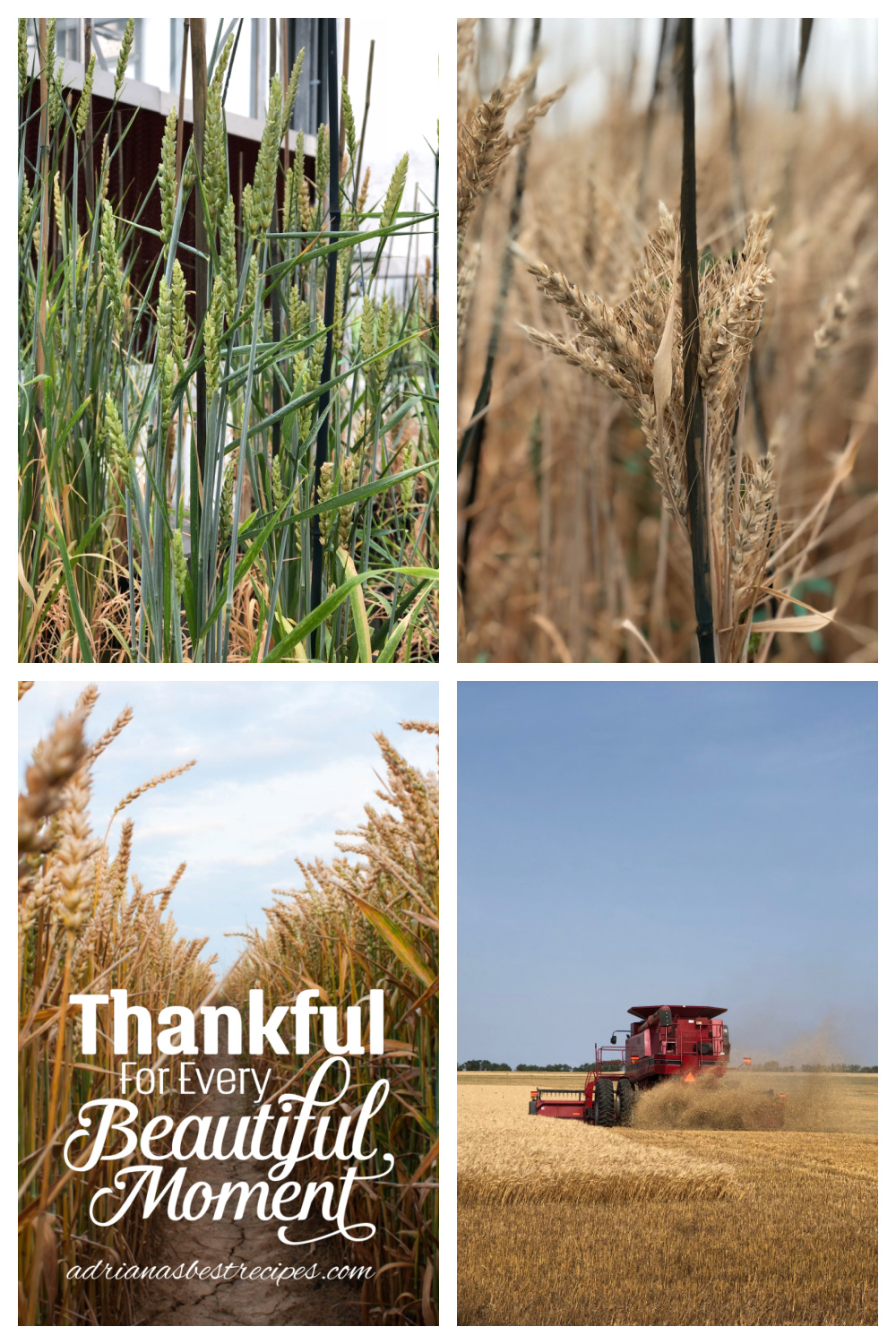 But in the 18th century, the first European masters of bakery and pastry, mainly French and Italian, arrived in the country and installed their workshops. This shifted the bakery industry converting it into what it is today.
Many bakeries opened all over Mexico. Some are still in operation. The more emblematic panaderías are: "El Molino," "La Ideal", and "La Esperanza." Most of them are located in Downtown Mexico City.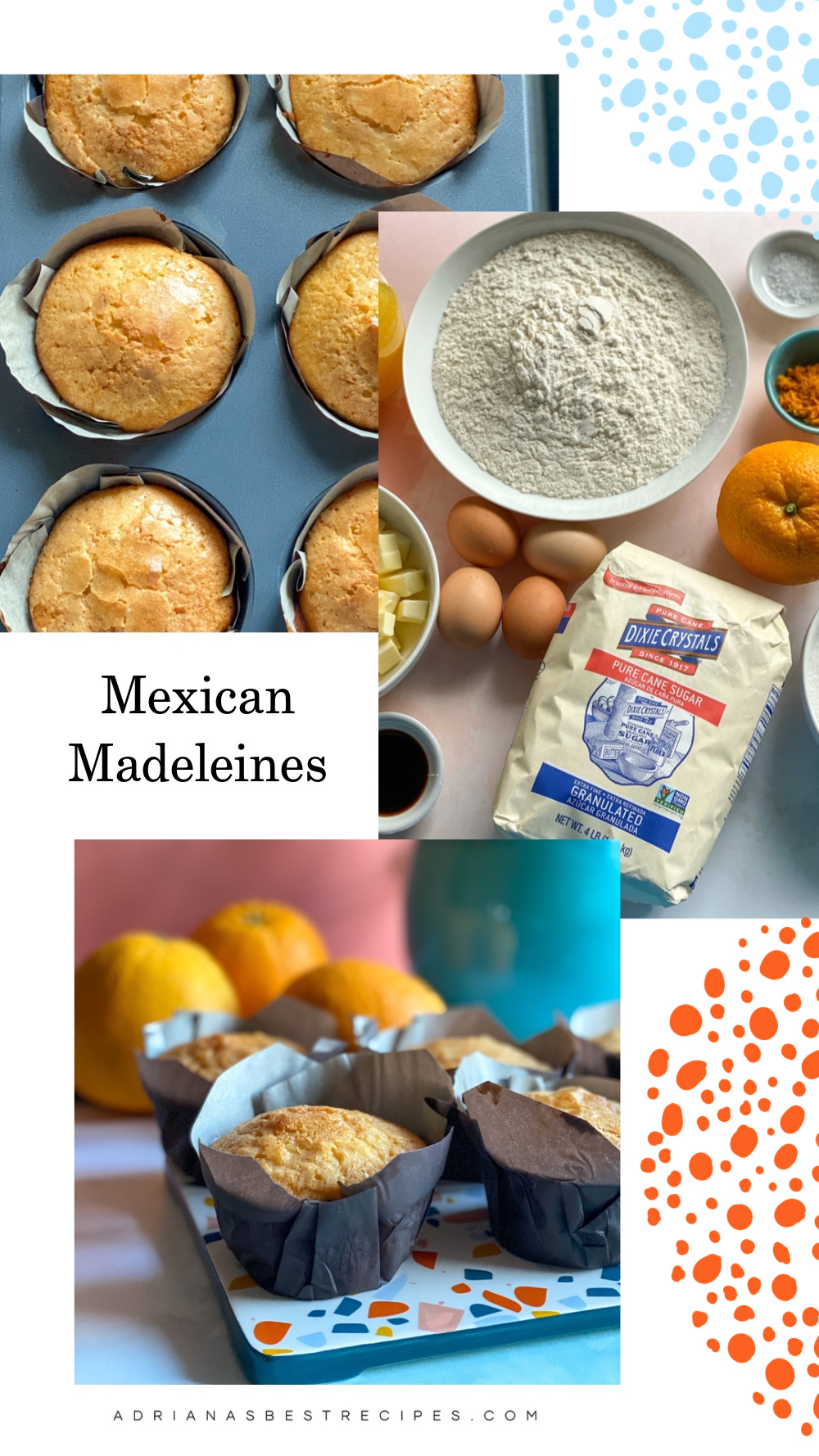 The Mexican madeleines are soft buttery cupcakes with hints of fresh orange juice and zest, are the perfect baked treat for coffee time.
Follow the recipe card below, and the result will be delectable mantecadas. Serve them for breakfast, on a coffee break, add them to the lunch bag, or enjoy them as a midday treat.
Why did I choose Dixie Crystals for baking?
The Dixie Crystals brand has been in the marketplace for so many years. Touching the lives of many generations. Including my family. Dixie Crystals' sugar products are high-quality and enhance my desserts, baking, and many savory dishes I cook at home. Find it at your local store.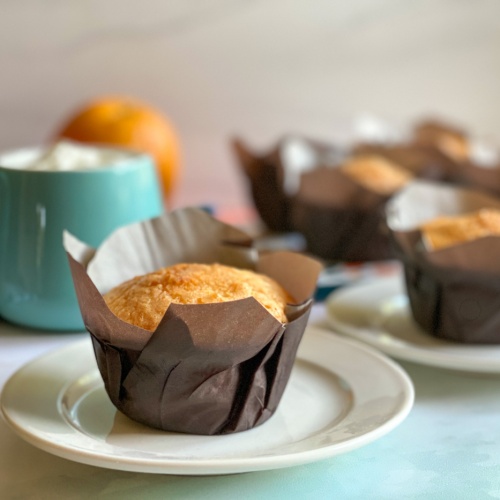 Mexican Madeleines with Fresh Orange Juice
The Mexican madeleines use all-purpose flour, European-style butter, fresh orange juice and zest, baking powder, vanilla extract, milk, eggs, and Dixie Crystals pure cane sugar. The shape is like a cupcake and requires a paper liner, either red or natural color.
Equipment
Mixer

Scale

Baking utensils

Cupcake liners

Cupcake pan

Sifter

Mixing bowl

Spatula
Ingredients
227

grams

European-style butter at room temperature

1 cup

300

grams

Dixie Crystals sugar

1-1/4 cups

4

eggs

1

cup

freshly squeezed orange juice

1

tablespoon

vanilla extract

3/4

cup

milk

1

tablespoon

fresh orange zest

1

pinch

salt

1

tablespoon

baking powder

380

grams

flour, sifted

2 -1/2 cups
Video
Nutrition
Calories:
392
kcal
Carbohydrates:
53
g
Protein:
6
g
Fat:
18
g
Saturated Fat:
11
g
Polyunsaturated Fat:
1
g
Monounsaturated Fat:
5
g
Trans Fat:
1
g
Cholesterol:
97
mg
Sodium:
168
mg
Potassium:
224
mg
Fiber:
1
g
Sugar:
28
g
Vitamin A:
620
IU
Vitamin C:
11
mg
Calcium:
82
mg
Iron:
2
mg
Have questions about this recipe, send us a message on Facebook!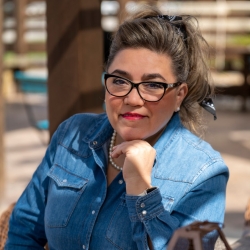 Latest posts by Chef Adriana Martin
(see all)