This post is also available in: Español
This Cuban-inspired breakfast with café con leche and cheesy toast is sponsored by the Family Celebrations promotion at Publix. The opinions and text are all mine.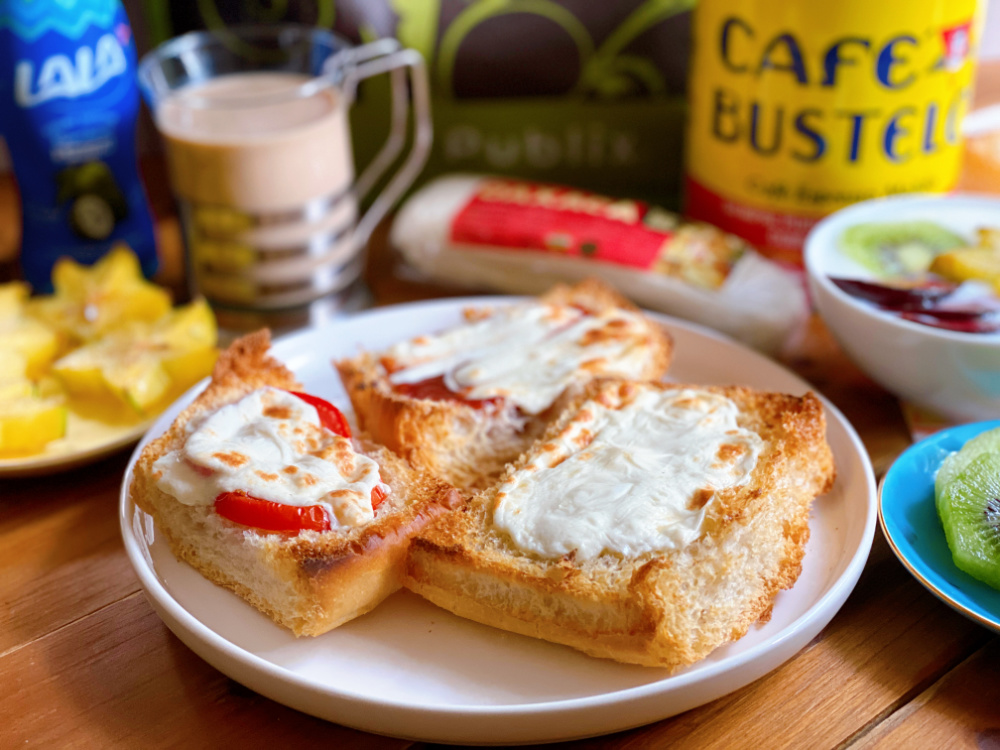 My family loves to start the day with a Cuban-inspired breakfast which includes freshly brewed coffee and milk, cheesy toast, seasonal fruit, and yogurt. I am glad I can find all my favorite Latin ingredients at Publix.
The Family Celebrations promotion at Publix is valid from 8/29/20 to 9/26/20, with a variety of products on sale. There's more than $44 in savings. Click here to find the savings. You can also pick up the coupon flyer in the sales kiosk at the front of the store or ask customer service for a copy!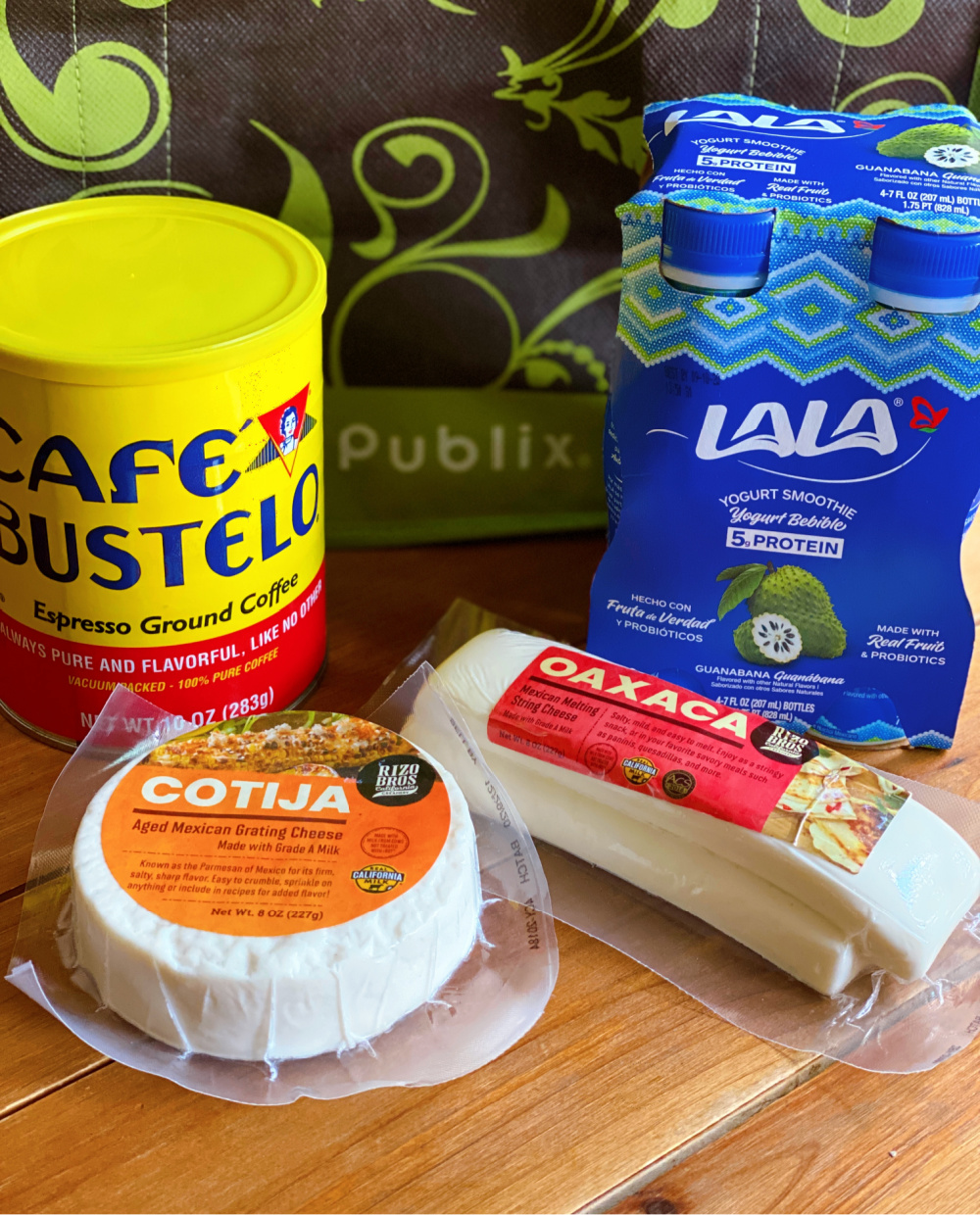 I decided to purchase a few products for Hispanic Heritage Month that will be on sale during the Family Celebrations promotion at Publix. You can do the same. There are many participating products to choose from.
I shopped at Publix for the ingredients needed to prepare a Cuban-inspired breakfast at home.
For the Cuban-inspired breakfast, I bought a 10-ounce can of Café Bustelo Espresso Ground Coffee. Their 10-ounce cans are $1.50 off during the Family Celebrations promotion. Café Bustelo is the best coffee for making a Cuban-style coffee. You cannot have a Cuban- inspired breakfast without espresso.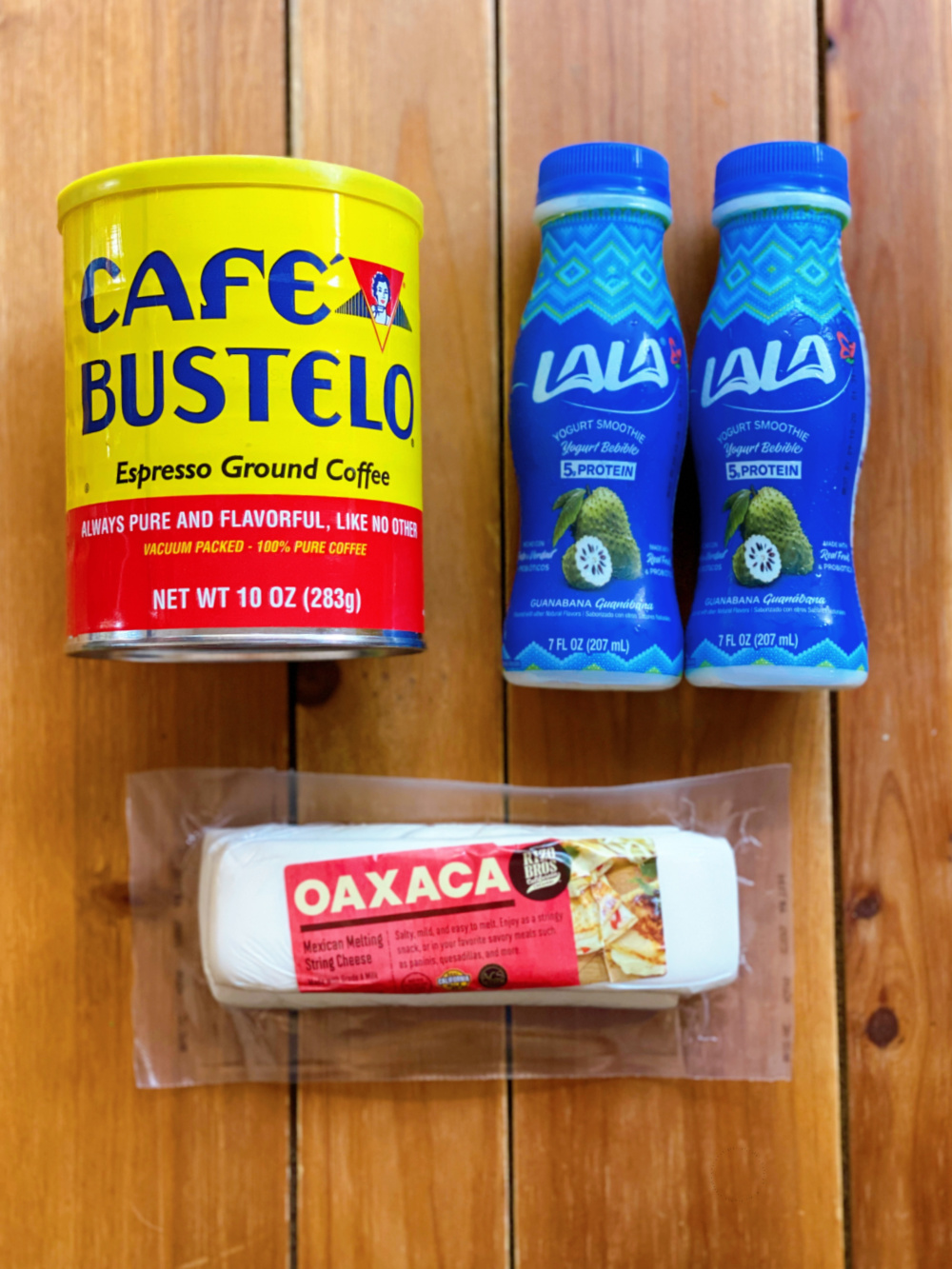 I then headed over the bakery to find Cuban bread; an essential ingredient for making toast, or "tostadas" per my husband. The Cuban bread is flaky and makes the best cheesy toast with butter.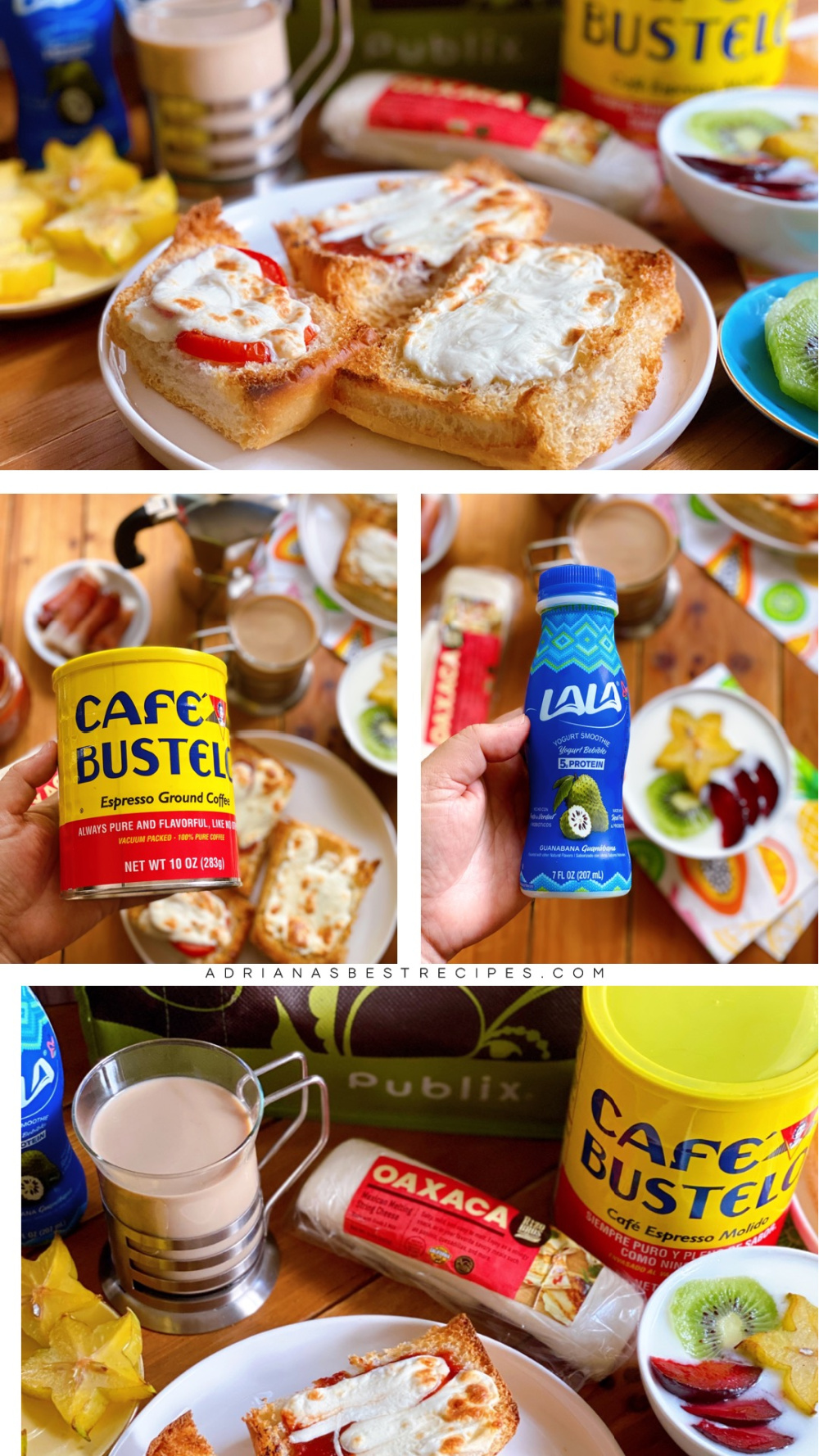 Guava jelly and cheese is a common pairing for Cuban pastelitos, a must-have in a Cuban-inspired breakfast. A few days ago, I harvested fresh strawberry guavas from my tree and made guava preserves. It goes perfectly with the cheesy toast and the Oaxaca cheese from Rizo Bros.
If you do not have homemade guava preserves, find commercial guava marmalade at Publix too. You can find it in the Hispanic or International food aisle.
Smoothies and yogurt are also a favorite option for breakfast at home. I was so happy to find the LALA Yogurt Smoothie 4 pk. are $1 off during the promotion. They have guanábana (soursop).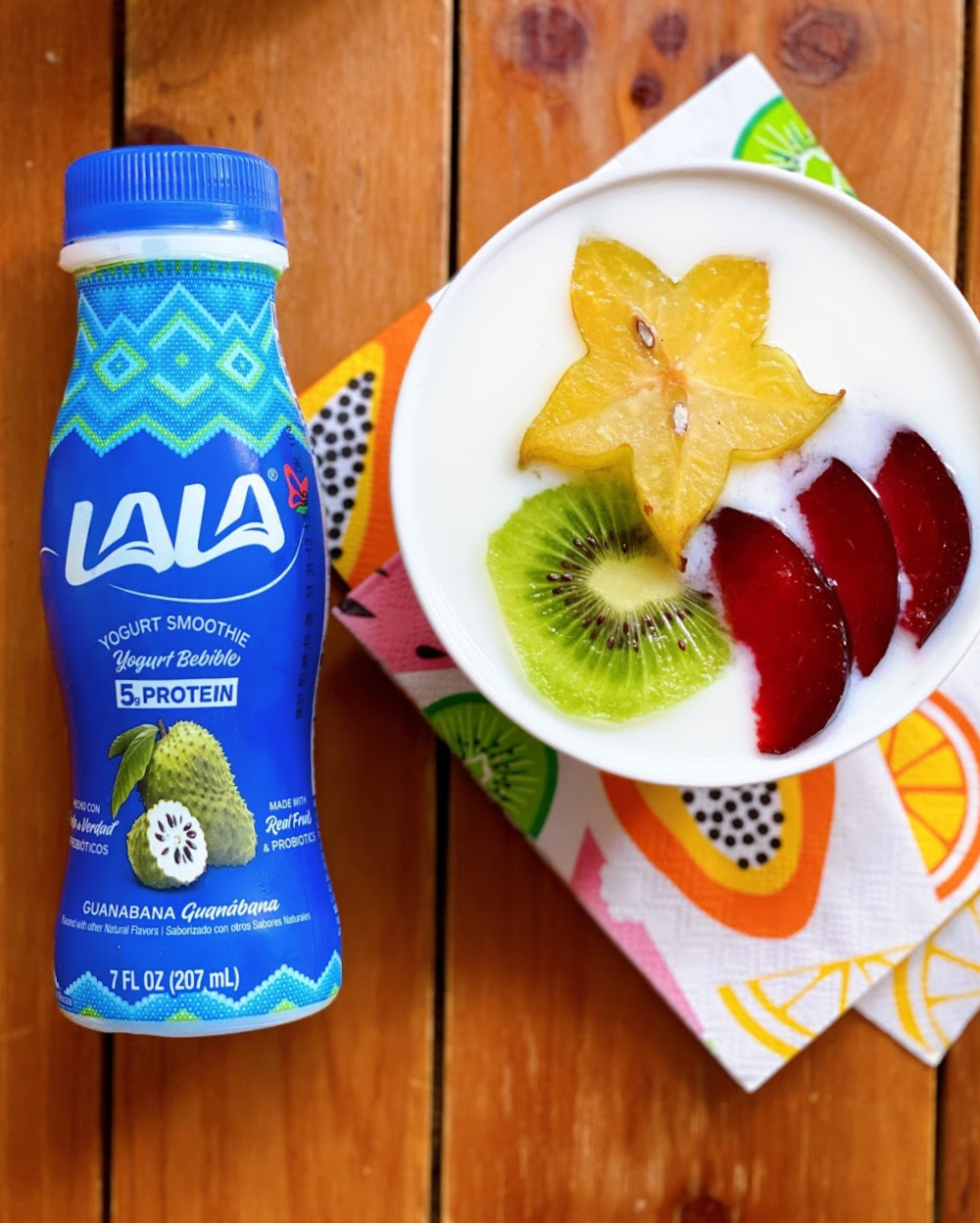 Added to the Cuban-inspired breakfast menu, a soursop smoothie bowl paired with star fruit, plum, and kiwi slices. Publix always has the freshest produce, so I bought fruit for the smoothie and tomatoes for the cheesy toast.
These are tips on how to make a Cuban-Inspired breakfast at home.
Head over to Publix and take advantage of the Family Celebrations promotion with more than $44 in savings.
Include Café Bustelo Espresso Ground Coffee to achieve a perfect cup of café con leche (coffee and milk). Make sure to add hot frothy milk and sugar.
For those that prefer decaffeinated coffee, Café Bustelo is available in decaf too.
A cheesy toast requires Cuban bread with butter and Rizo Bros Oaxaca cheese.
The cheesy toast pairs well with sweet and savory options, such as guava preserves, tomato slices, and serrano ham.
Finish breakfast with a LALA smoothie bowl using seasonal fruits.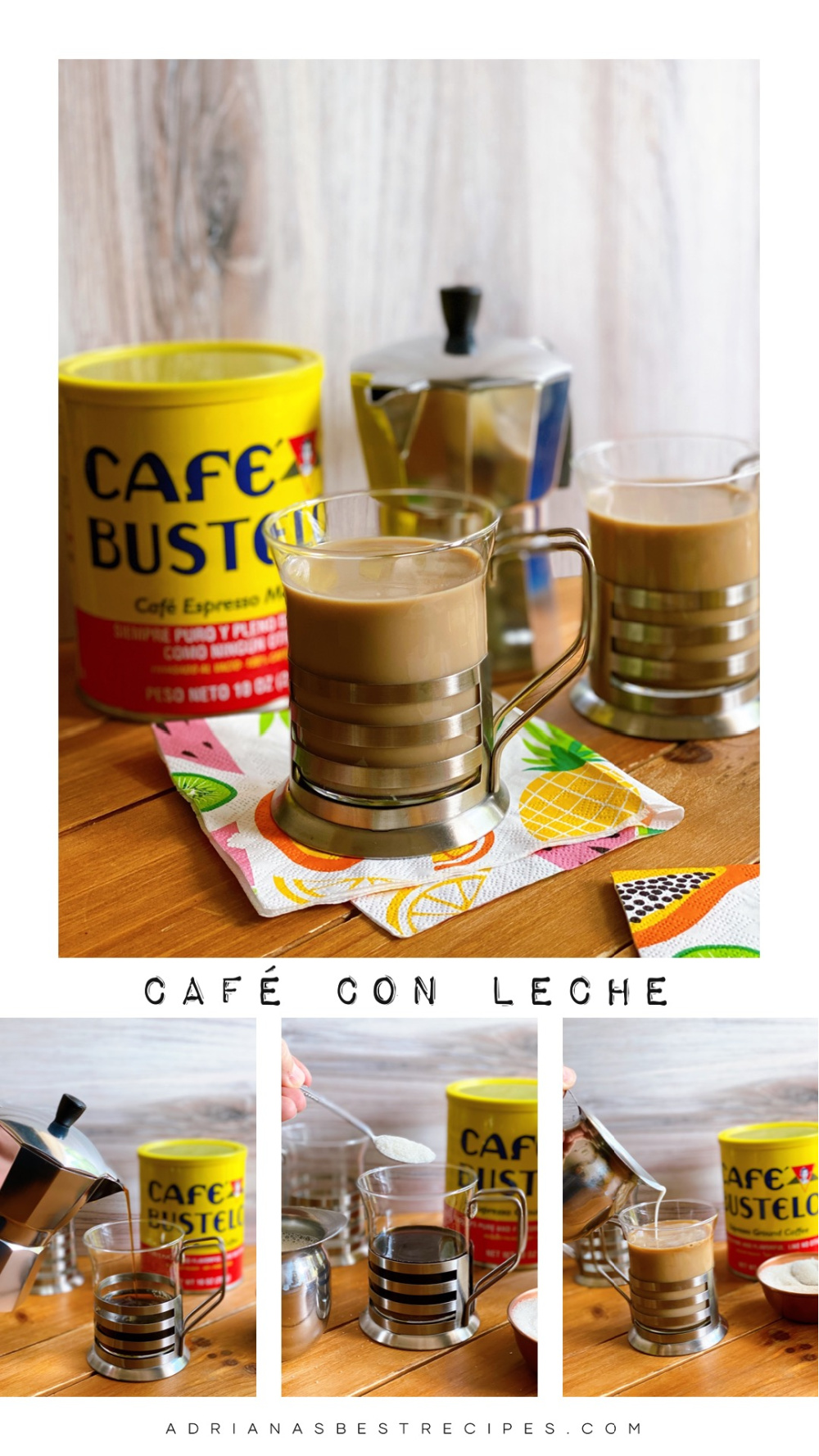 How to prepare the Cuban-style coffee and milk?
It is essential to use a proper coffee maker. You need a Cuban coffee maker, also called "Cafetera para Café Cubano." If you have an espresso machine at home, you can use that too.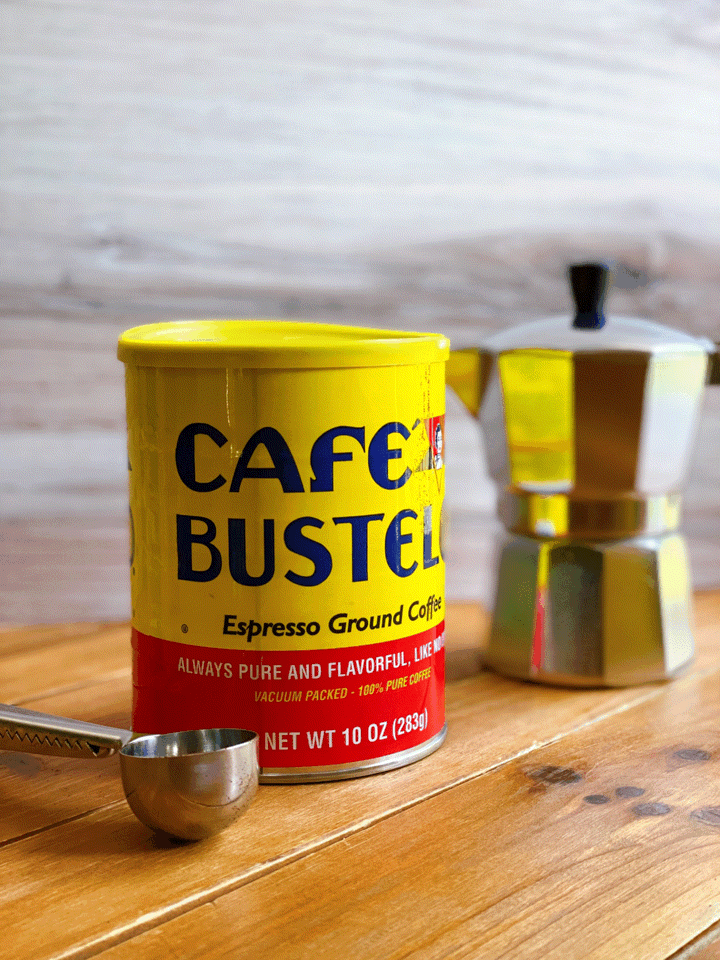 Unscrew the top part of the coffee maker and remove the aluminum coffee filter that is inside. Add water to the level shown inside and before reaching the valve.
Place the filter inside the coffee maker and add enough Café Bustelo Espresso Ground Coffee. You'll need sufficient coffee to make the perfect strong coffee for café con leche.
Screw the top of the coffee maker with the bottom. Make sure both parts are securely attached before making the coffee.
Turn on the stove and place the coffee maker in the burner. Make sure the handle isn't exposed to the heat. And brew the coffee with the lid down.
When the coffee maker is 3/4 full, turn off the stove. Then the coffee maker will finish brewing.
Warm the milk in the microwave or on the stove. Milk must be hot. You can use a frother for a creamier texture.
Pour the coffee into your favorite cup. Use sugar or your preferred sweetener.
Then add the warm milk, stir, and enjoy a café con leche.
Making the cheesy toast with Cuban bread is simple and fun!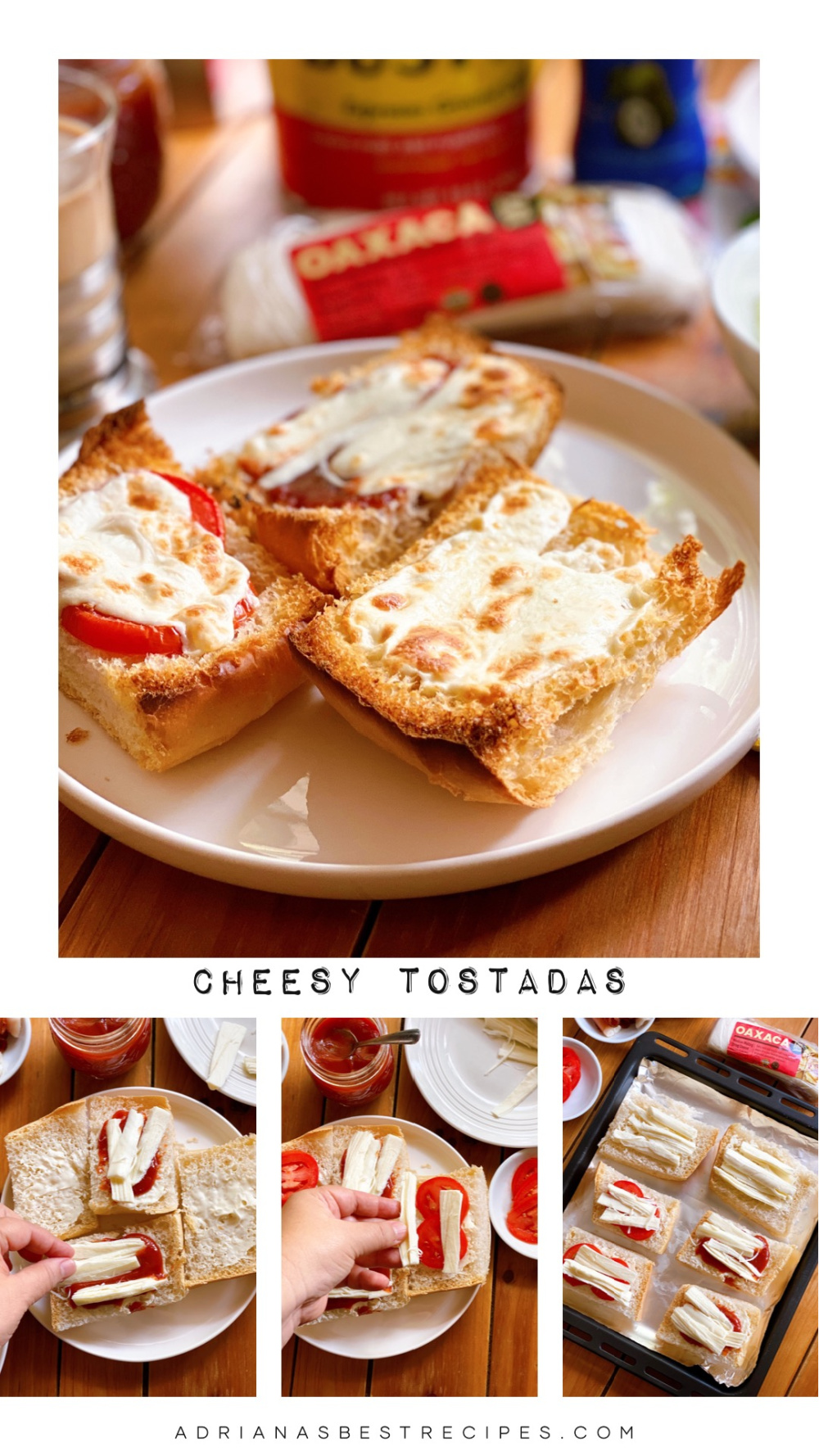 A Cuban-inspired breakfast must include "tostadas" or buttery toast. We like to add cheese, and the Rizo Bros Oaxaca cheese is a yummy option.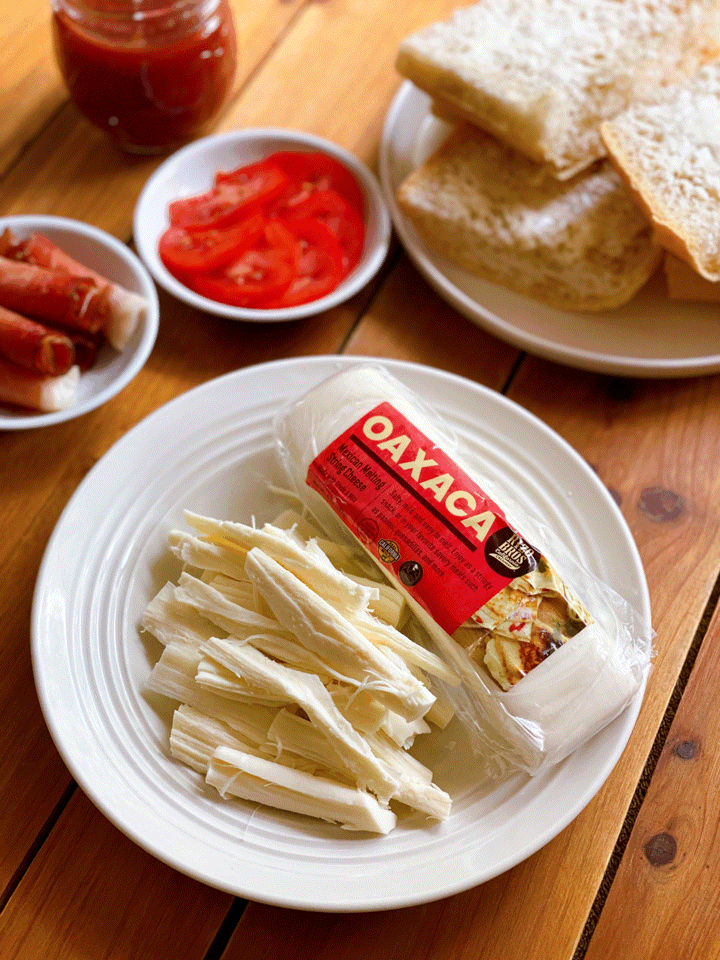 Use Cuban bread for best results. This bread is flaky and has the perfect bite when toasted.
Slice the bread and butter each piece with butter or the margarine of your choice.
Shred Rizo Bros Oaxaca cheese and add it on top.
Prepare sweet and savory options adding guava preserves and top with the cheese.
Other options include adding slices of tomato and topping with the Oaxaca cheese.
Use an oven toaster and bake until golden brown. Serve warm!
If you love smoothie bowls, this is the easiest way to make one at home!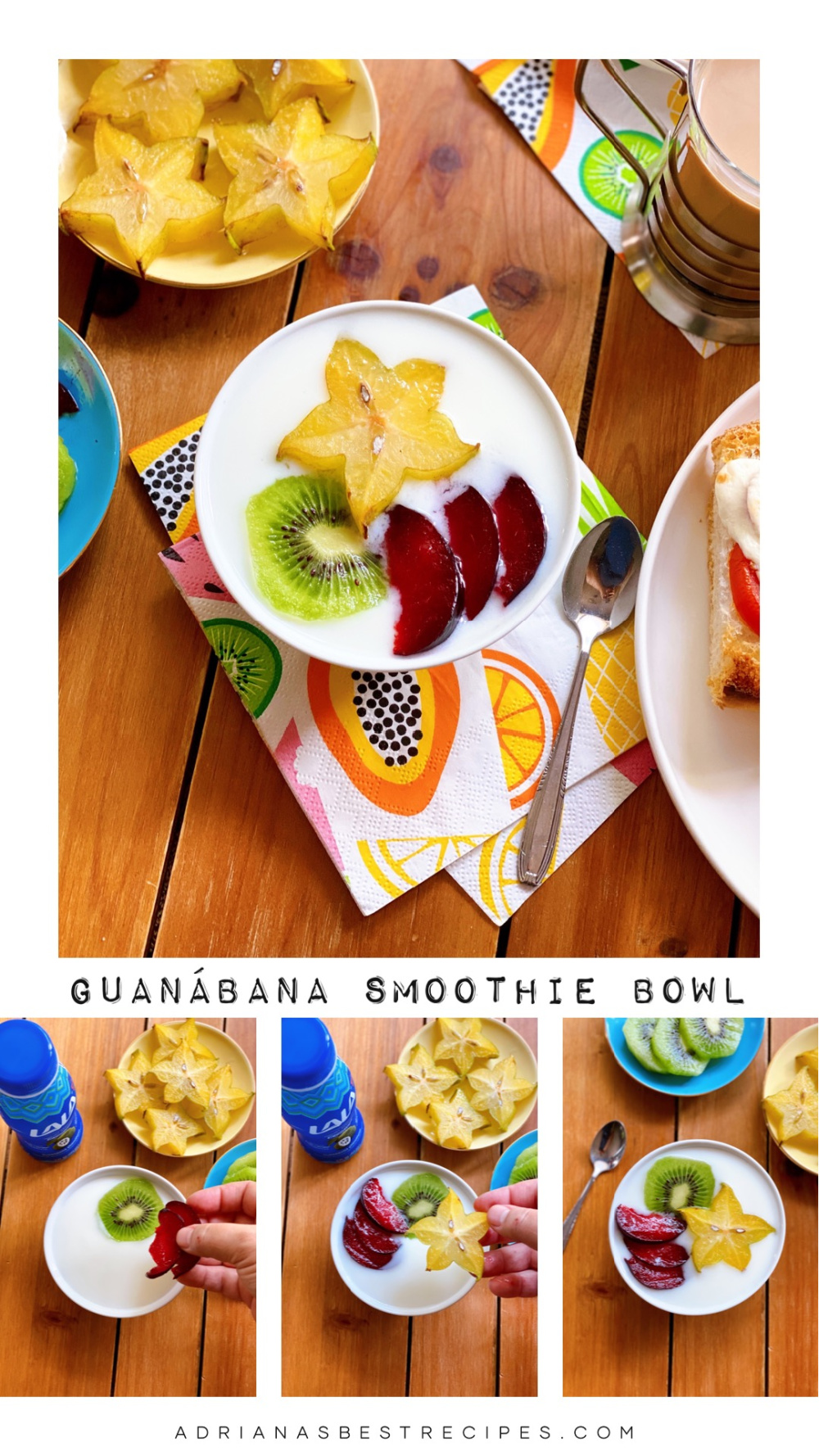 For the younger crowd at home, make a colorful smoothie bowl using fresh fruits and the LALA Yogurt Smoothie.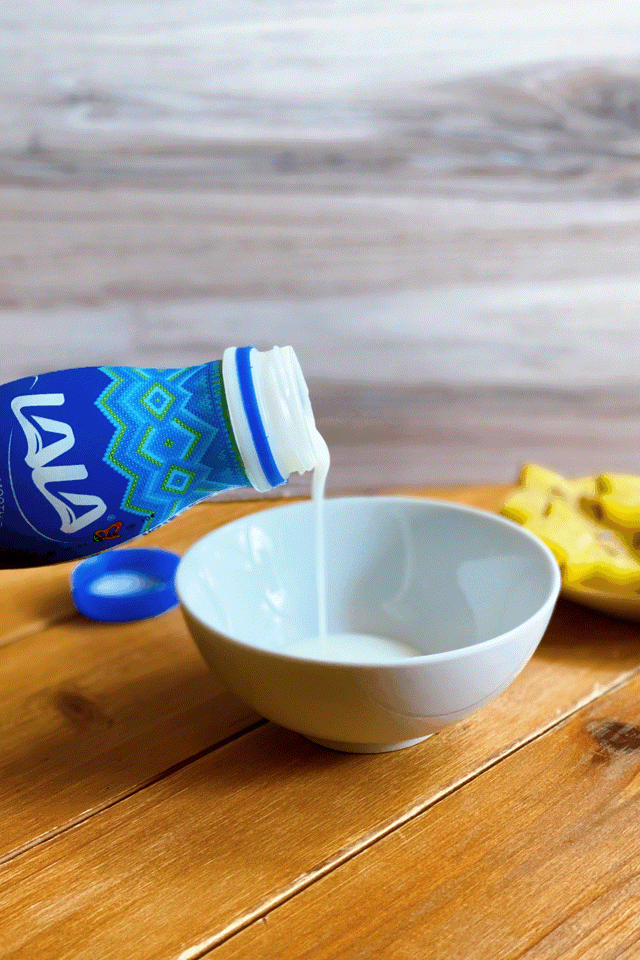 Slice your favorite fruit choices. We used plums, star fruit, and kiwi.
Pour the LALA Yogurt Smoothie in a small bowl. It is available in a variety of flavors. We used soursop.
Decorate with the fruit slices and surprise your family.
Are you ready to enjoy this Cuban-inspired breakfast to celebrate Hispanic Heritage Month?
Join us and celebrate our Latino roots with tasty food and the Family Celebrations promotion at Publix.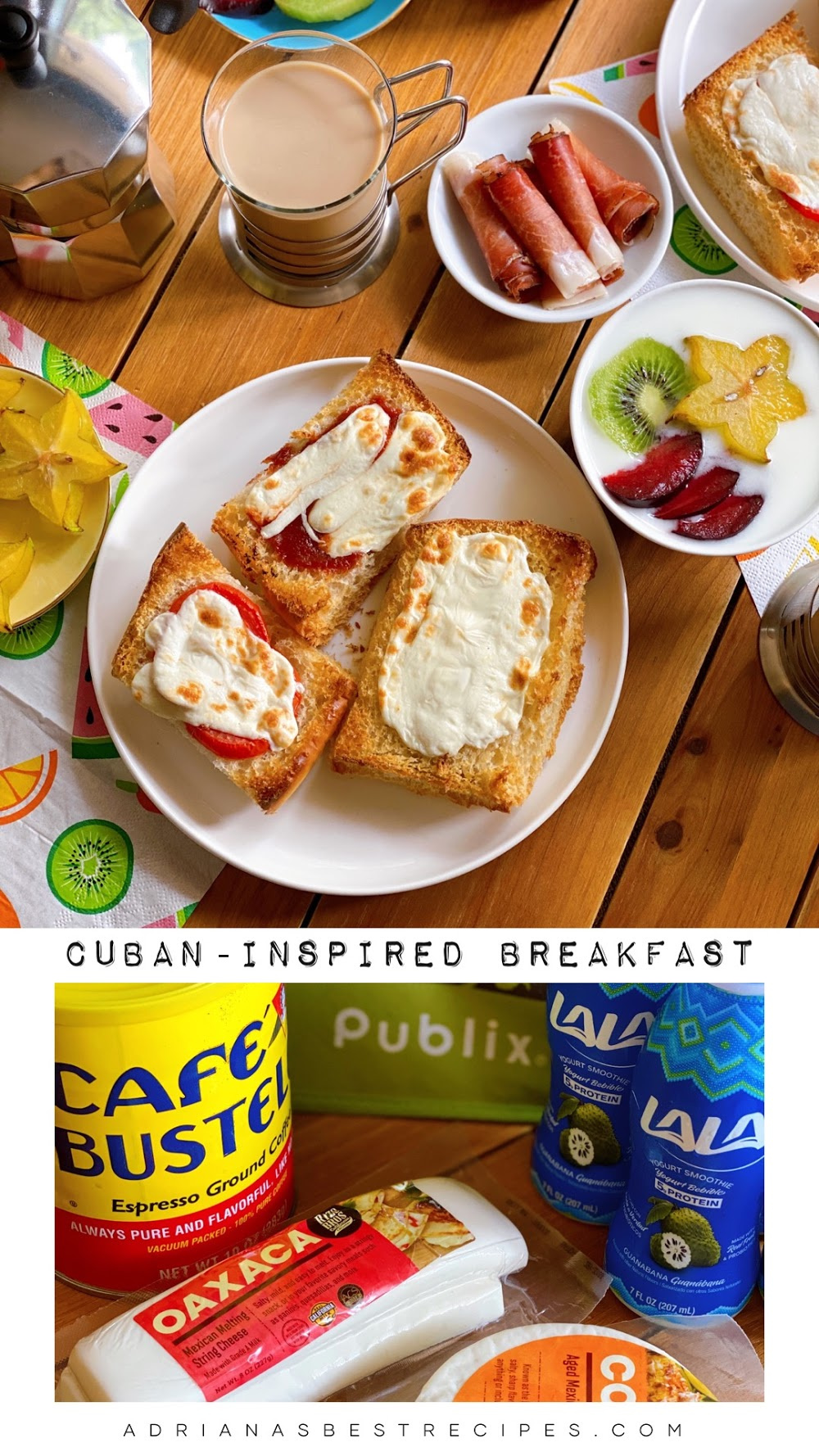 Have you tried the Cuban inspired breakfast recipes? Snap a photo and tag us on Instagram and or Facebook using the handle @adrianasbestrecipes, and this hashtag #ABRecipes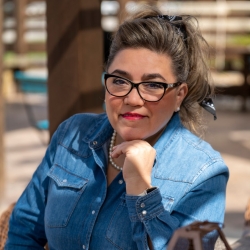 Latest posts by Chef Adriana Martin
(see all)