This post is also available in: Español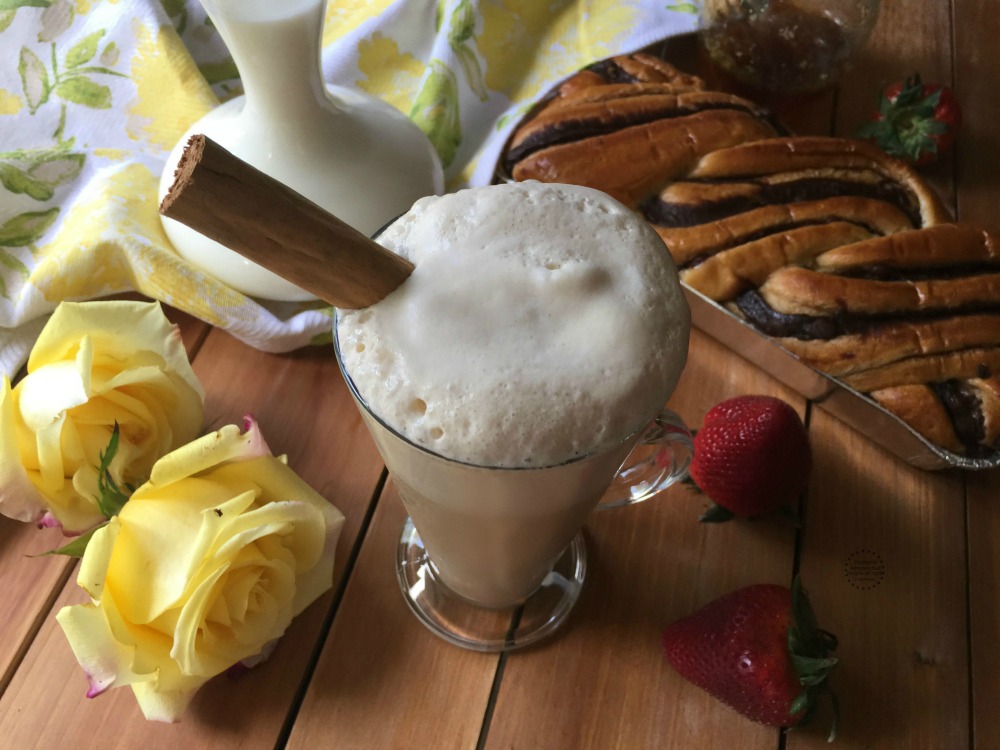 The Mexican Milk Coffee Frappe has the perfect combination of flavors to become a summer favorite for either breakfast or the go to coffee drink for a midday pick me up. Watch the video and see how easy it is to make this amazing coffee drink.
Not so long ago I shared this recipe for Mexican Milk Coffee Frappe on my Instagram Stories and everyone love it. So I wanted to share this amazing coffee drink to the rest of the world. This iced coffee drink is so refreshing and delicious. Enjoyable any time of the day when we are seeking some me time and relaxation.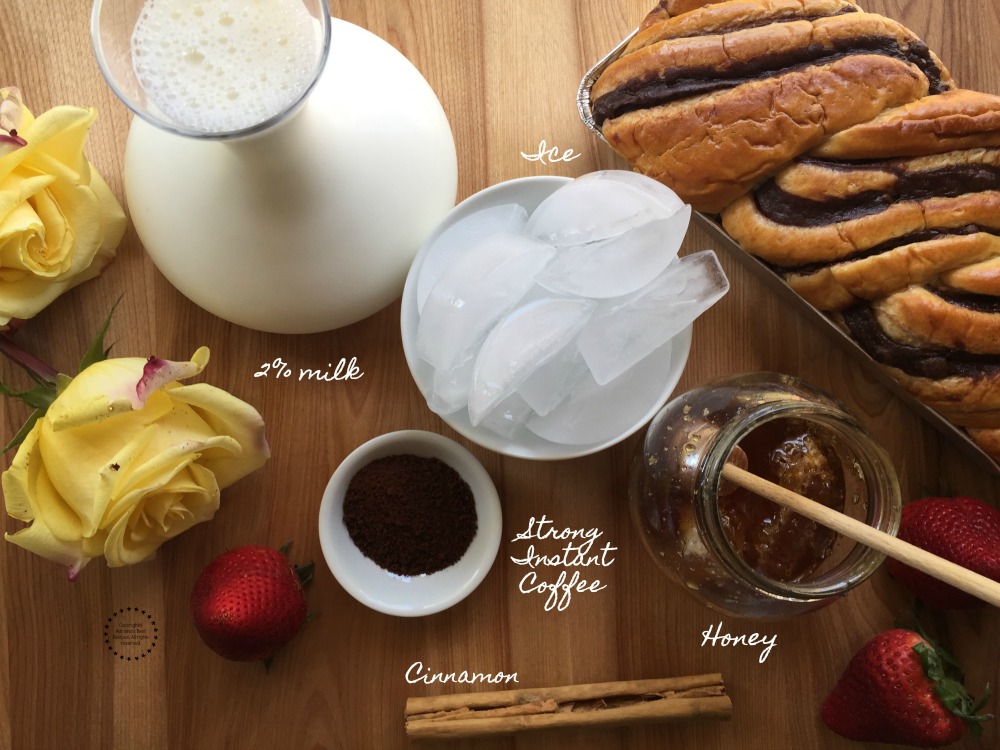 The recipe is very simple and only has four ingredients: latino style dark roast instant coffee, 2% milk, honey and ice. Check the recipe method below to make this Mexican Milk Coffee Frappe at home.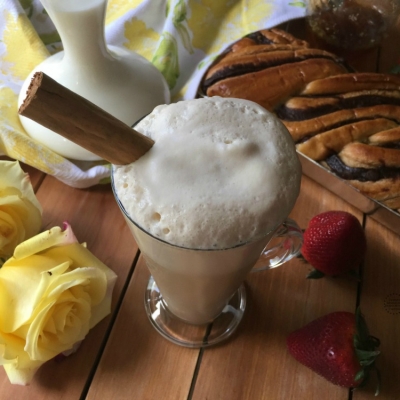 Mexican Milk Coffee Frappe
The recipe for the Mexican Milk Coffee Frappe is very simple and only has four ingredients: latino style dark roast instant coffee, 2% milk, honey and ice.
Ingredients
10

ounces

2% dairy milk

1

cup

ice

1

tablespoon

dark roast instant coffee

preferably a Latino style instant coffee

1

teaspoon

honey

1

cinnamon stick
Instructions
Add in the blender all the ingredients and blend until getting a frothy icy consistency.

Serve in a tall cup and garnish with a cinnamon stick.

Enjoy any time of the day.
Notes
Enjoy this Mexican Milk Coffee Frappe for breakfast paired with pastries. Or drink midday with a side of cookies for a snack.
In Mexico we love coffee time, we call it la hora del cafecito. This special moment we share alone to take time during the day to relax, while reading a celebrity gossip magazine. Or we drink it with friends to chat about life and just have a good time.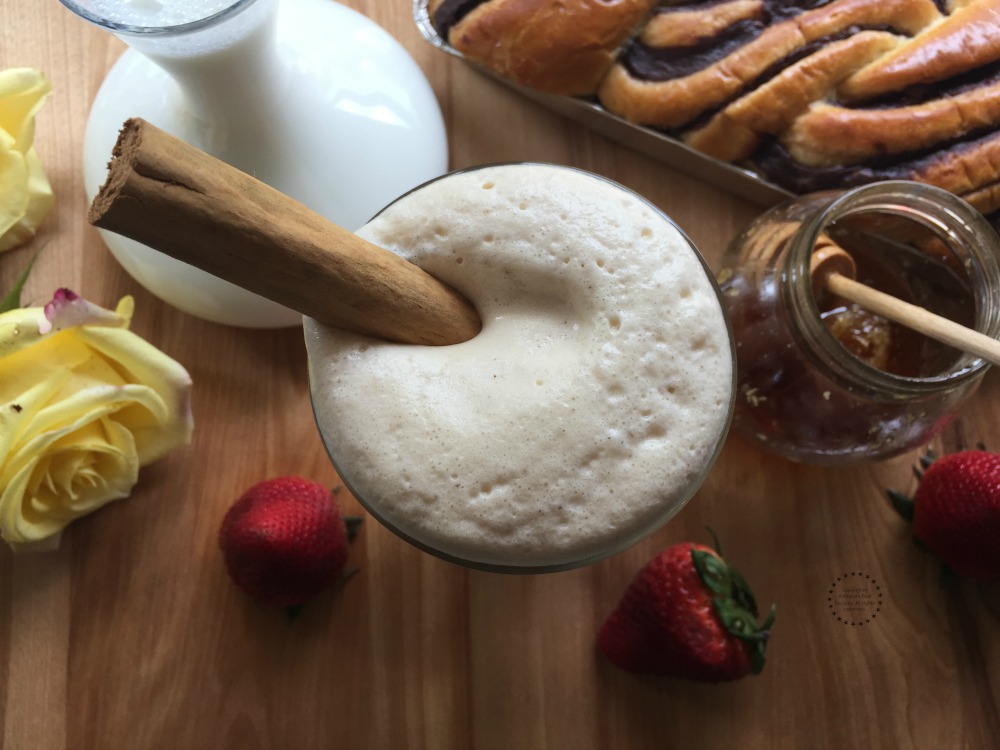 Coffee is a serious thing for Latinos. For example, in Brazil coffee is called cafezinho and it is served in a small cup because it is strong. Brazilians start their day with a shot of this very strong coffee. Me being a coffee lover when I was used to visit South America for work I embraced that tradition too and enjoyed this coffee not only in the morning but in the afternoon too.
In Cuba, coffee is an essential thing. It is part of their culture and way of living. My husband is Cuban and I have learned that in order to do anything cafecito comes first. Cuban coffee is somewhat as strong as Brazilian coffee but it is served differently.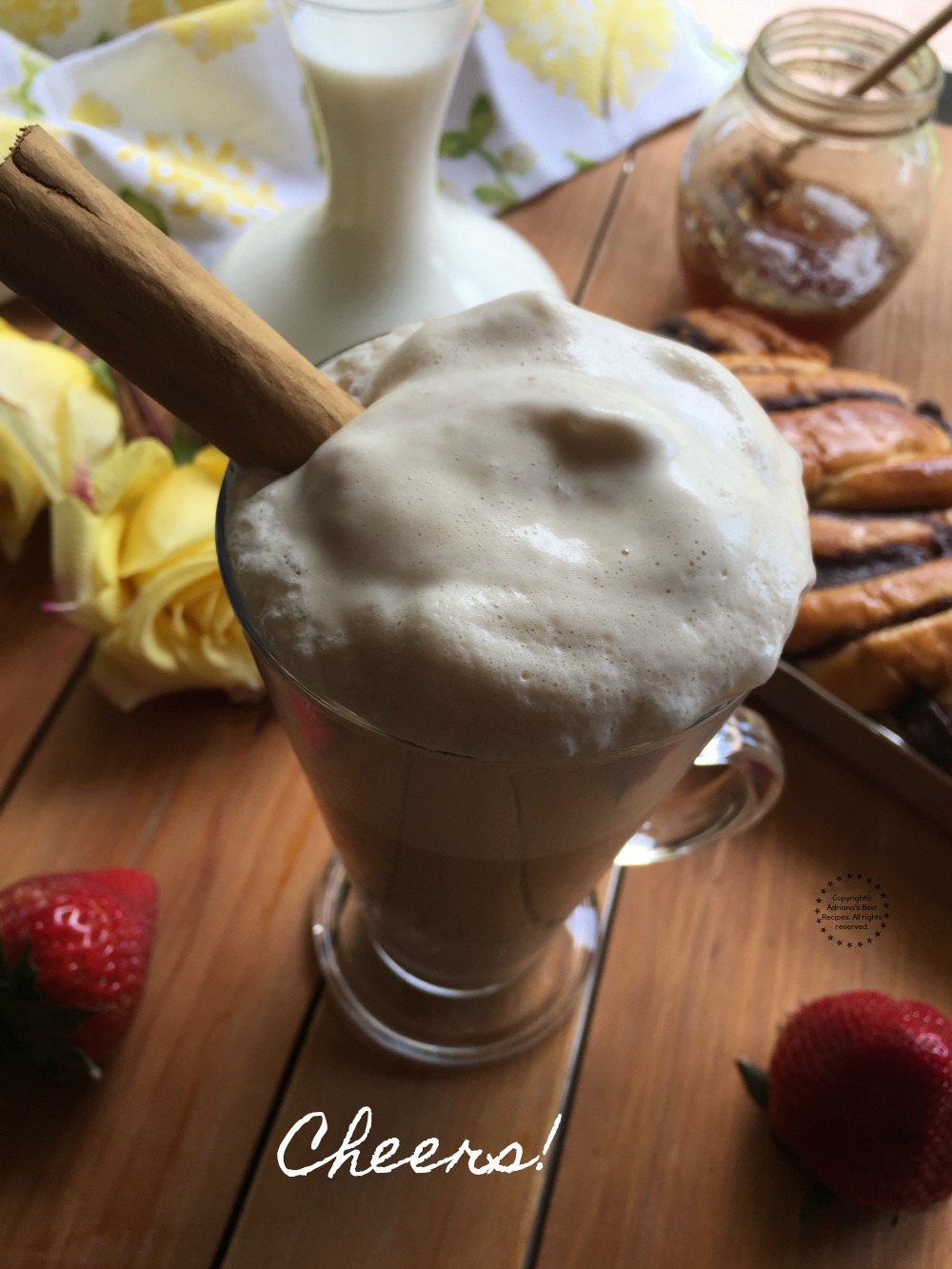 A good café cubano is strong but sweet and comes in a small cup with froth called espumita. Which is made with the first drops of the hot coffee and a good amount of sugar. Then quickly whipped to result in a caramel color froth that will be combined with the hot strong coffee and served immediately.
Few weeks ago I visited St Louis and met with a friend that has the same passion for coffee as I do. We chatted over espresso con panna. An Italian style espresso served in small cup and finished with a dash of milk froth. Cubans like it same way but they call it cortadito and has sugar.
Now that you know the coffee types and the rituals I love,  I am sure you are ready to enjoy this creamy and refreshing Mexican Milk Coffee Frappe or Café con Leche Frappé.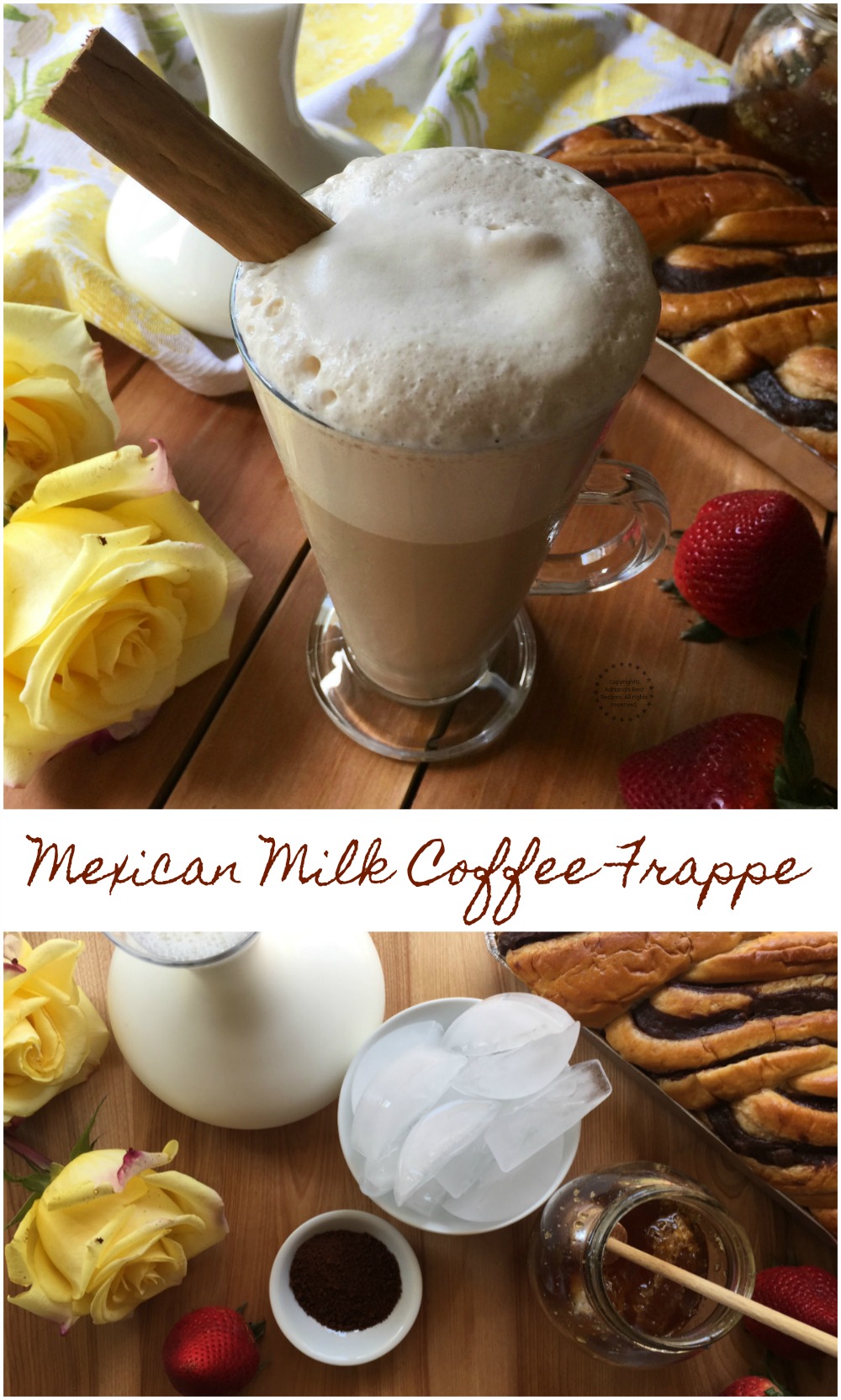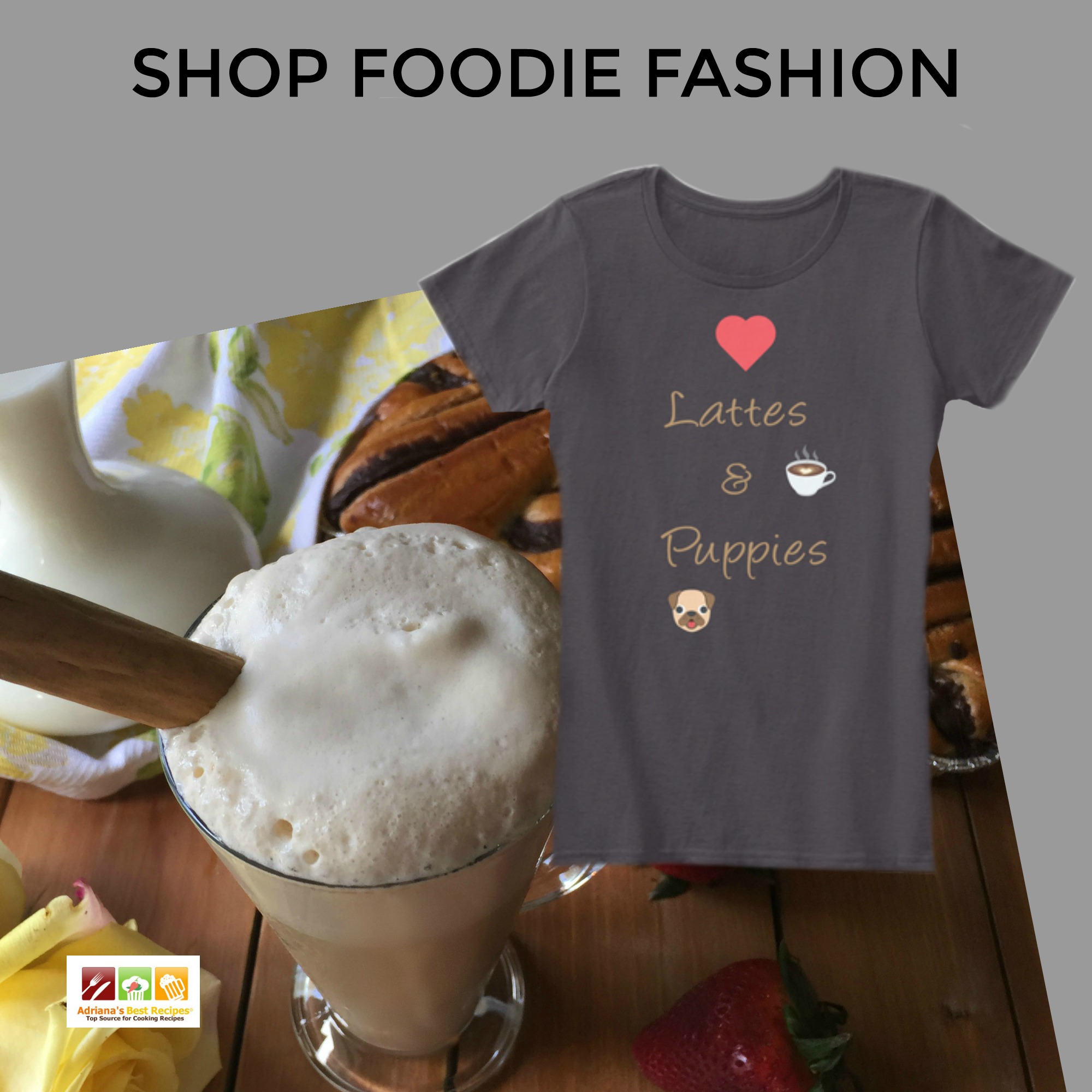 Now tell us do you drink coffee, how do you like yours?
Products from Amazon.com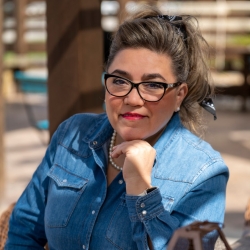 Latest posts by Chef Adriana Martin
(see all)