This post is also available in: Español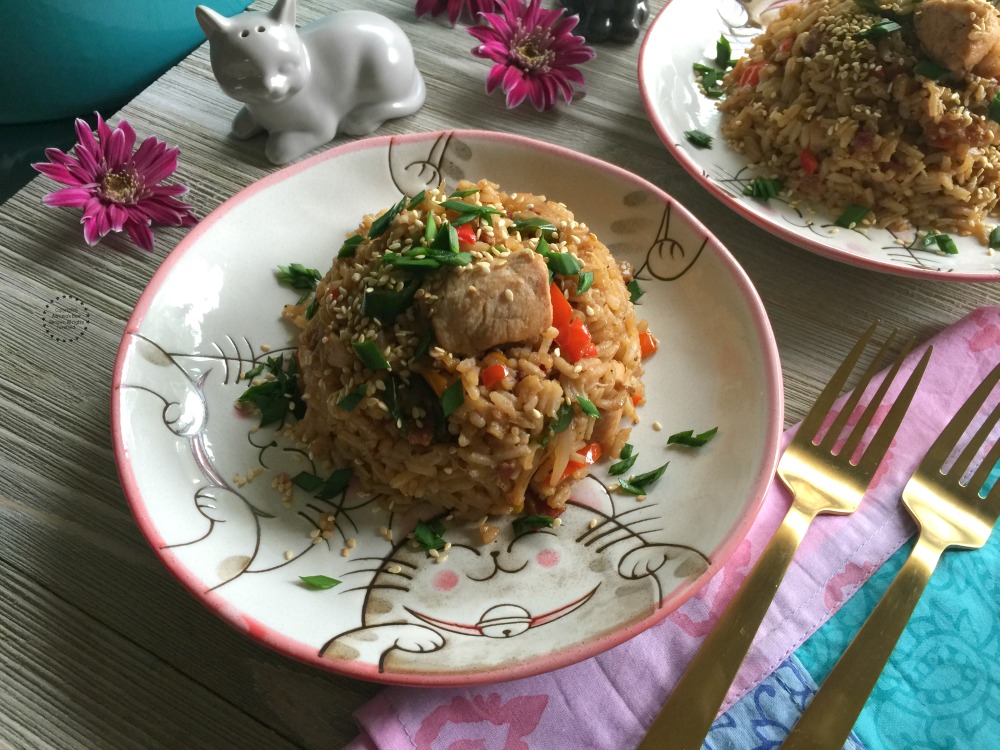 This recipe for the Latino Style Fried Rice is perfect to repurpose leftover white rice from prior day. We are adding bacon, sweet peppers, sazón latino and serrano peppers for a Latin Mexican twist. Among other yummy ingredients like fresh ginger and garlic, grilling onions, and soy sauce.
Rice is a very important ingredient in my latino culture. We eat rice in so many different ways so it came really natural to prepare a latino style fried rice inspired in classic Chinese fried rice. Watch the video for cooking details.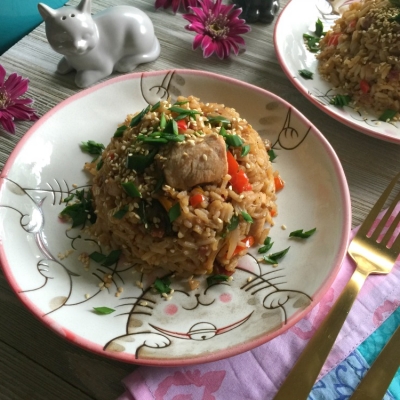 Latino Style Fried Rice
Mexican and Chinese cuisines meet in a simple dish that I have called latino style fried rice, which I have cooked in no time.
Ingredients
1/2

cup

chopped bacon

preferably center cut

1

cup

sliced grilling onions

3

chicken breasts

cubed

1

teaspoon

sazon latino condiment

1

cup

chopped sweet peppers

orange, red and yellow

1

serrano pepper

cut in rounds

1

tablespoon

ginger

paste

1

tablespoon

garlic

paste

3

cups

cooked cold white rice

1/3

cup

soy sauce

3

tablespoons

roasted sesame seeds

3

tablespoons

fresh chopped chives
Instructions
In a wok or a cast iron pot add the chopped bacon and let it brown. Then add the sliced onions and brown.

Add the chicken and season with sazon latino. Let it cook and then add the sweet peppers and the serrano peppers.

Add the ginger and garlic paste and combine. Finally add the cold white rice and the soy sauce.

Stir but not too much to avoid rice to be mushy. Serve hot.

Garnish with chives and sesame seeds.
Notes
I am using a cast iron pot but you can use a wok instead.
Can replace chicken with pork, ham, beef or shrimps.
The white rice can be replaced with brown rice if desired.
You can add egg while the cooking process or serve with a poached egg on top.
Asian and Latin American cultures have many things in common. Family is very important as well as food. It is very well known that Chinese immigration occurred many years ago to many of our Latin American countries. And this Asian families brought with them not only their culture and dreams, but their cuisine and flavors that have been adapted over the years to please the local palate for the latino taste.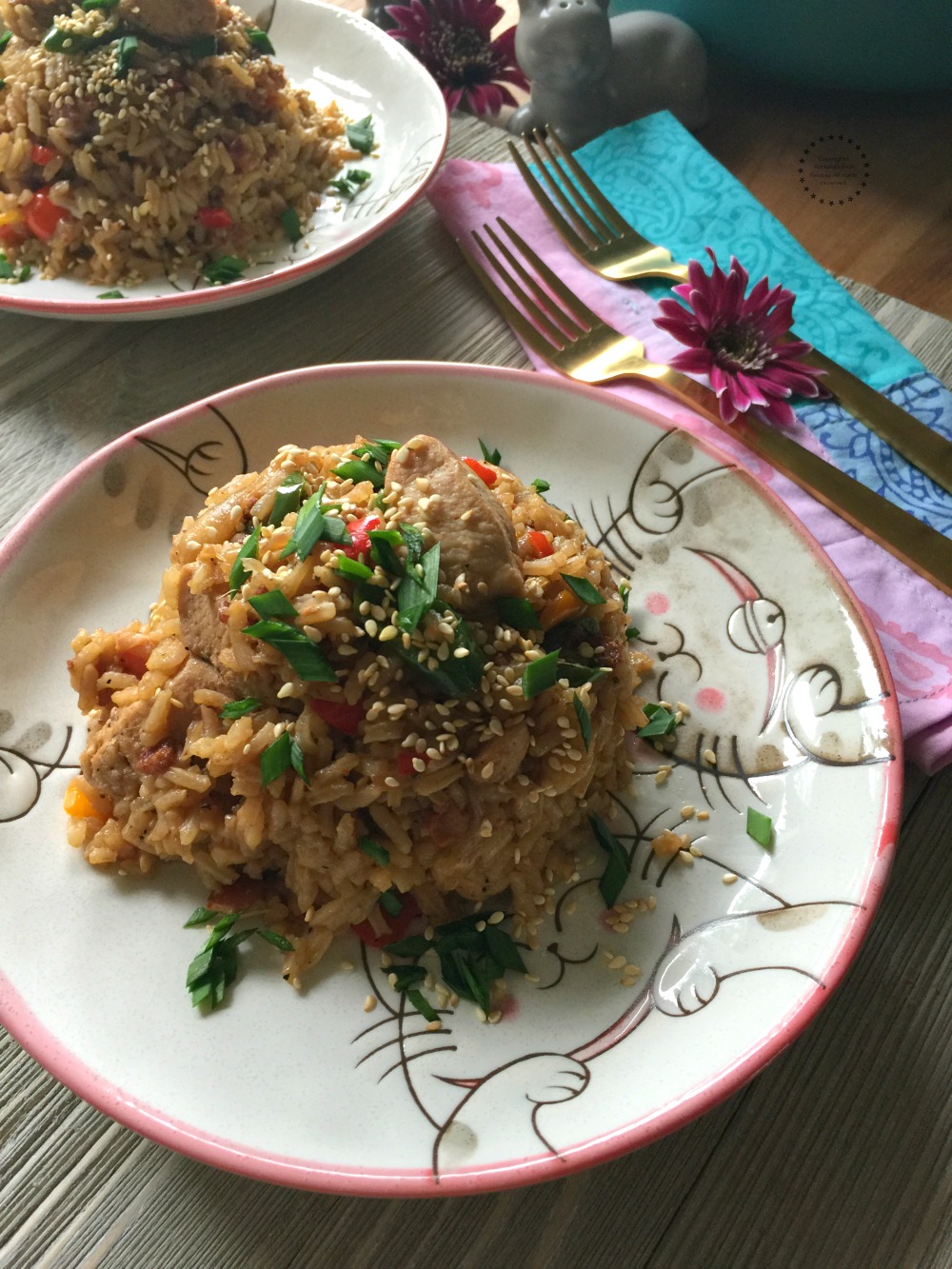 Same as in San Francisco there is the China Town in Mexico we have the Barrio Chino. The Cafés de Chinos are famous for breakfast and dinner. They serve simple homemade dishes, some fusion cuisine and some Mexican favorites. Aside from cafe con leche, biscuits and bakery items.
My family was used to enjoy Cafe de Chinos when visiting la Colonia Roma. A neighborhood that has an abundance of cafes de chinos in Avenida Alvaro Obregon. All owned and operated by Chinese immigrants for years.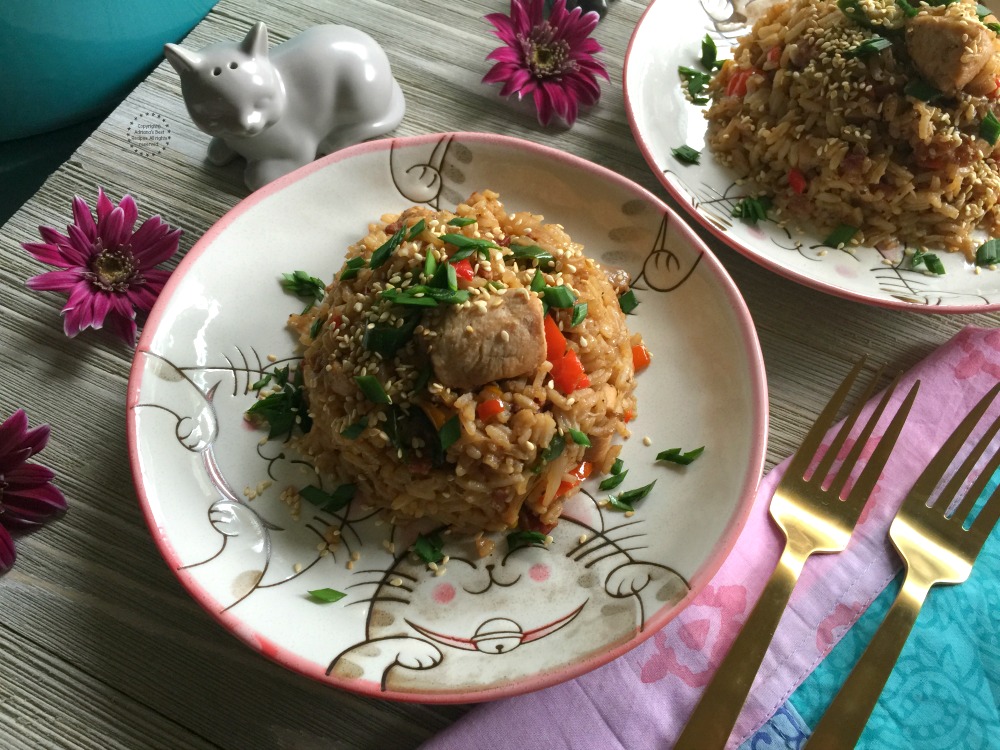 In Cuba there is Chinese influence in their cuisine too. This is due to the fact that the first boatload of Chinese immigrants arrived to Cuba in 1847. Many of them were men that came to work on the cane and tobacco fields.
The Barrio Chino in La Havana is located near the Parque Central in the downtown area. There you can find restaurants that serve Cantonese Cuban fare. Including the famous arroz frito or fried rice with pork. An example on how both cultures blended their flavors and traditions in a humble simple dish.
This recipe for the Latino Style Fried Rice that I am suggesting today has chicken but can be done with pork, ham, beef or shrimps too. Are you ready to try it?
It is incredibly yummy and satisfying. You can pair with a salad and iced tea to make a complete meal.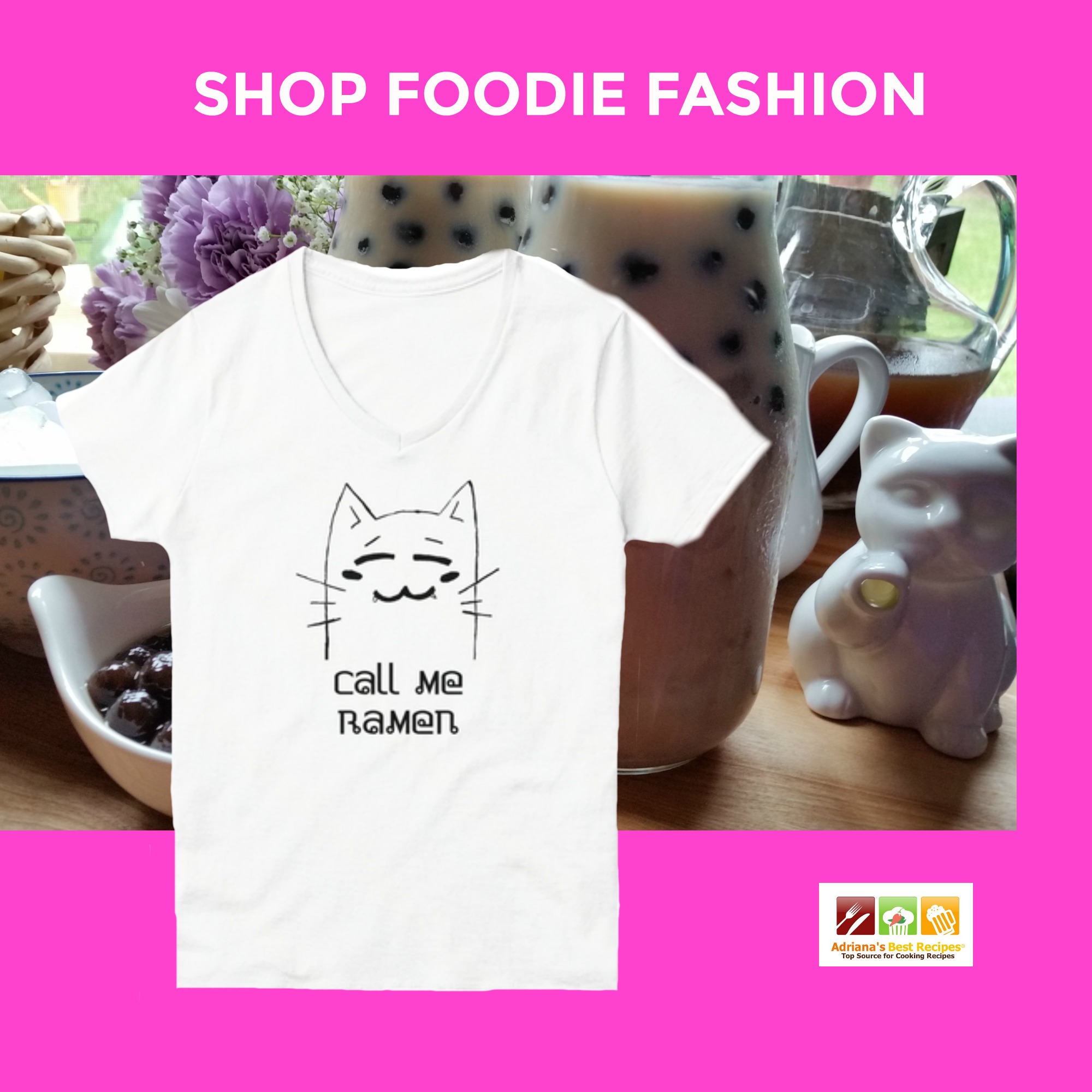 Buen provecho!
Products from Amazon.com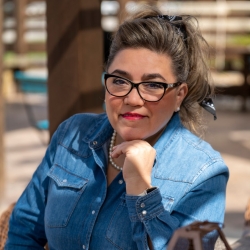 Latest posts by Chef Adriana Martin
(see all)