This post is also available in: Español
We are enjoying this Instant Pot Yogurt Mexican Style. It is a homemade yogurt that is delicious and nutritious!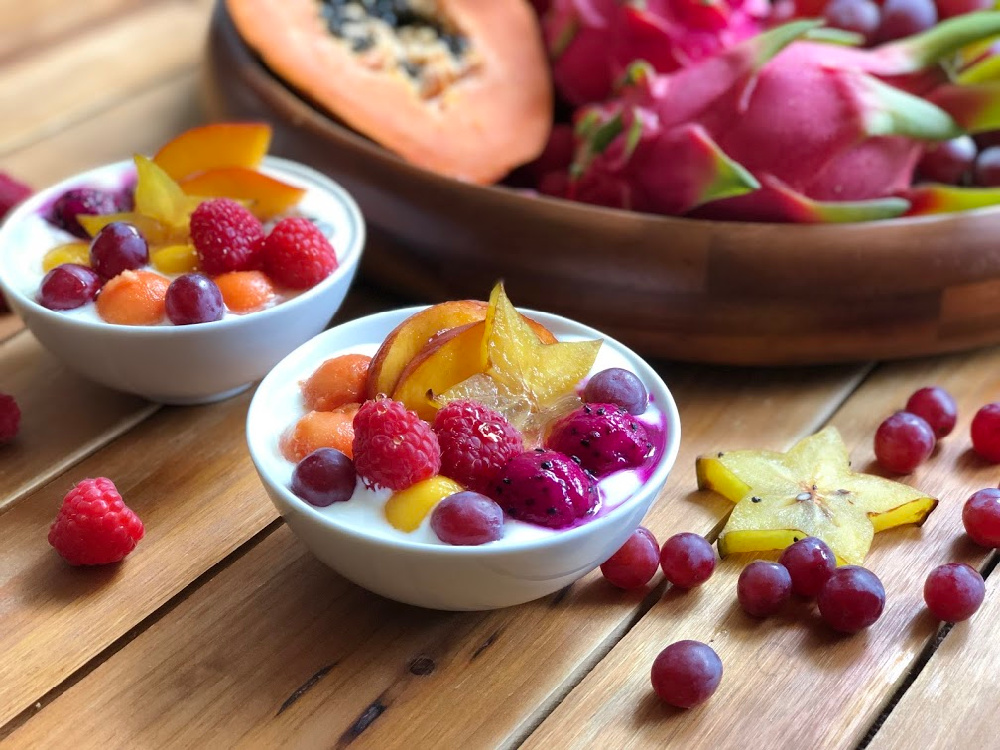 One of my mom's best recipes was homemade yogurt. I have a recipe booklet handwritten by her and decided to make her recipe for plain yogurt but with a twist. I modernized the classic technique and made an Instant Pot Yogurt Mexican Style.
The main ingredients for this homemade yogurt are fresh whole cow's milk, a plain yogurt with active cultures (preferably Greek yogurt), and my mom's secret ingredient for the creamiest yogurt ever: dry whole milk!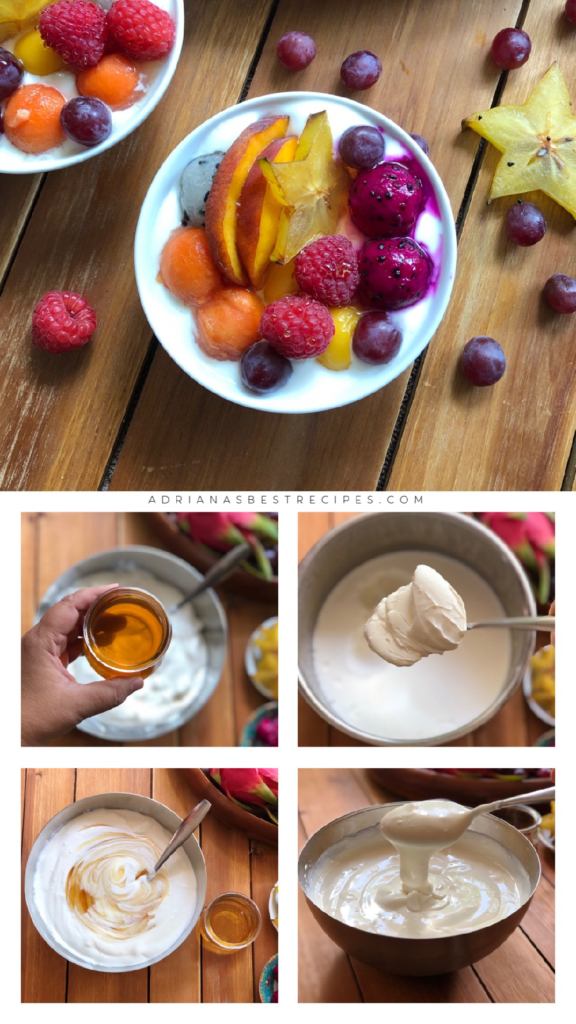 Whole cow's milk has added vitamins and minerals that help support healthy growth and development. Plus it is a good source of vitamins A, C, D, Calcium, Iron and Zinc.
The homemade yogurt we made today is creamy and the tartness it is just right. This yogurt is perfect for sweet and savory applications.
Origins of Yogurt
While the origins of homemade yogurt are unknown, some historical papers indicate that the tradition of making yogurt started in Mesopotamia around 5000 BC.
The milk fermentation was popular to preserve the dairy and make it easier to digest, as in those days pasteurization didn't exist. When fermenting the milk, the lactose transforms into lactic acid, which is more easily digested by the body.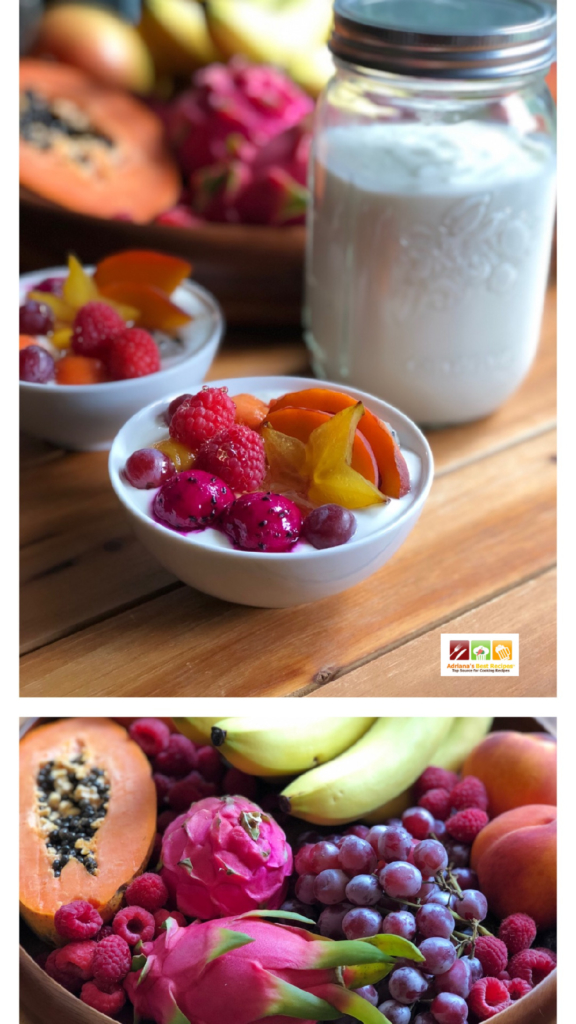 In India, homemade yogurt combined with honey was called "food for Gods." Nowadays, Turkey holds the highest consumption of yogurt in the world. Aside from the fact that the word "yogurt" means in Turkish thick tart milk.
Here in the United States yogurt is accessible and an easy breakfast item. Many eat yogurt with fruit, and it is perfect as a snack or for dessert too. Not to mention used in baking for making cakes and yummy treats such as ice cream.
Us Latinos love our homemade yogurt combined in licuados or smoothies and mixed with tropical fruits and juices. An excellent option for celebrating Hispanic Heritage month, while teaching our children about Latino Heritage and traditions.
How to Make Homemade Yogurt?
There are different techniques to make yogurt. My mom used to boil the fresh milk until getting a foam. Then she would wait until the milk was warm to the touch. Until then, she would add the live cultures and dry whole milk.
She would mix the milk with the rest of the ingredients by whisking. The next step was to pour the mixture into a glass container with a sealing lid. And she wrapped it with flannel or cloth.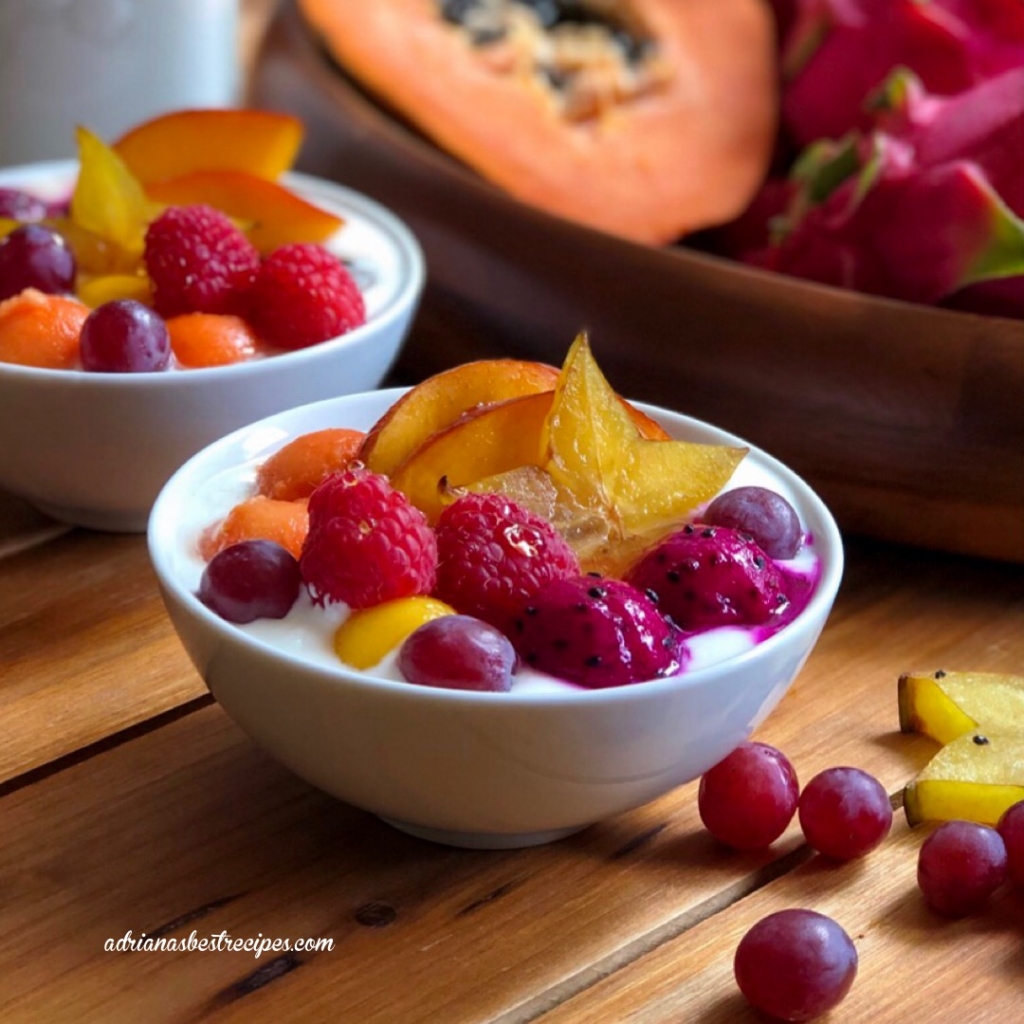 This glass container with the homemade yogurt mixture goes inside the oven, which was previously preheated and turned off to keep the warmth. This container would remain there for 12 hours or overnight.
The result is a fantastic homemade yogurt with a creamy texture and a tart flavor. Later on, my mom bought a yogurt machine to help the fermentation process to be quicker and nonetheless delicious.
Why use active live cultures when making the Instant Pot Yogurt?
Live active cultures are what you need for making yogurt, as well as whole pasteurized cow's milk. These cultures are known as good bacteria. And their scientific name is lactobacillus bulgaricus and streptococcus thermophilus. Both when added to pasteurized milk turn into yogurt during fermentation.
When crafting homemade yogurt, it is possible to use freeze-dried starter cultures or store-bought plain yogurt. You will need whole fresh cow's milk and dry whole milk for added creaminess and nutrition.
Using the Instant Pot for making yogurt at home is the easiest way to achieve the best results. You do not need to temper the milk. Just combine the ingredients all together and set. The hardest part is to wait for the eight hours for the yogurt to incubate. And three hours more to cool inside the fridge.
Celebrate Hispanic Heritage with us by making our delicious Instant Pot Yogurt Mexican Style!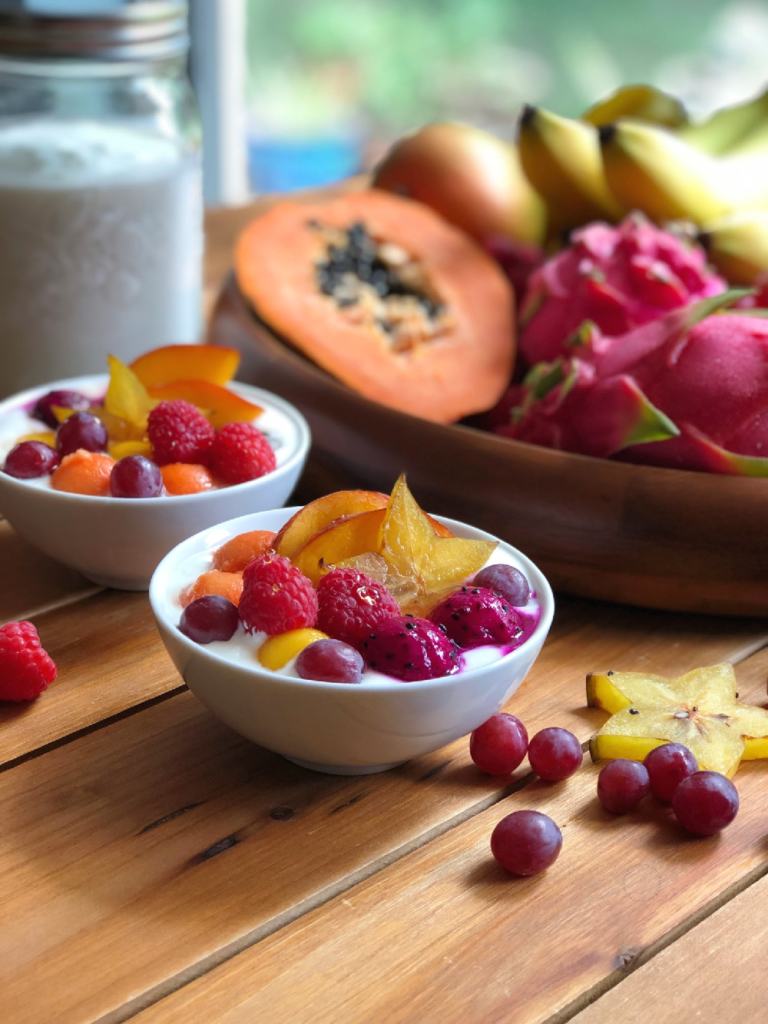 I combined the yogurt with honey and paired it with seasonal fruit. It is an excellent addition to the breakfast menu, and you can include this yummy yogurt to the kid's lunchbox to enjoy at school. Head over to Publix and buy all the ingredients today!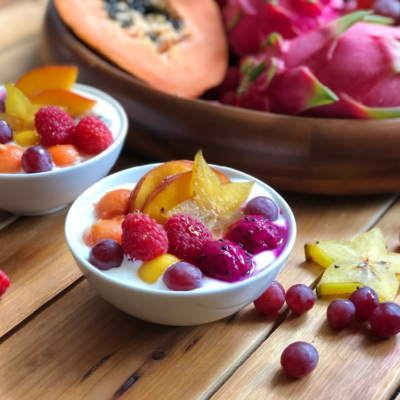 Instant Pot Yogurt Mexican Style
Commemorate Hispanic Heritage Month enjoying this Instant Pot Yogurt Mexican Style. It is a homemade yogurt that is delicious and nutritious! This yogurt recipe has only three ingredients and paired with fresh fruit and honey. The Instant Pot yogurt is a tasty breakfast or snack to add to the lunchbox too.
Equipment
Instant Pot

Measuring Cups

Hand whisk
Ingredients
1

liter

fresh whole cow's milk

1

cup

plain yogurt

with active cultures

6

tablespoons

dry whole milk
Instructions
Pour the fresh milk into the pot and add the dry whole milk. Whisk vigorously until both milks come together in a homogeneous mixture.

Add the plain yogurt with cultures and whisk again. Place the cooking pot inside the Instant pressure cooker. Close the valve and click the "yogurt" setting.

The yogurt will incubate for eight hours. Allow for natural release. Take out the pot and cover with a lid.

Refrigerate the yogurt for three hours minimum. When ready combine the yogurt with honey and pair with seasonal fruit.
Video
Notes
It is required to use cow's whole milk and plain yogurt with live cultures for a successful result.

 
This recipe makes 8 cups of yogurt. You can divide and sweeten half of the yogurt with your favorite sweetener or jam. And leave the other half for savory applications.
The plain yogurt is a good replacement for sour cream. 
This yogurt is thick, but you can strain for removing the whey and create a Greek yogurt consistency.
Have you tried this recipe? Snap a photo and tag us on Instagram and or Facebook using the handle @adrianasbestrecipes and this hashtag  #ABRecipes Happy Eats!
Nutrition
Serving:
1
cup
Calories:
123
kcal
Carbohydrates:
10
g
Protein:
6
g
Fat:
7
g
Saturated Fat:
4
g
Cholesterol:
22
mg
Sodium:
89
mg
Potassium:
287
mg
Sugar:
10
g
Vitamin A:
285
IU
Vitamin C:
1
mg
Calcium:
230
mg
Iron:
1
mg
Follow us on Instagram we post yummy recipes every day at @adrianasbestrecipes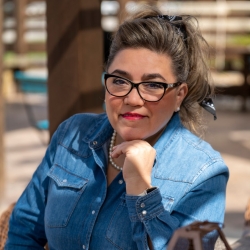 Latest posts by Chef Adriana Martin
(see all)