This post is also available in: Español
The vegetarian menu for game day and football season is sponsored by Gardein as part of an Influencer Activation for Influence Central, and all opinions expressed in my post are my own.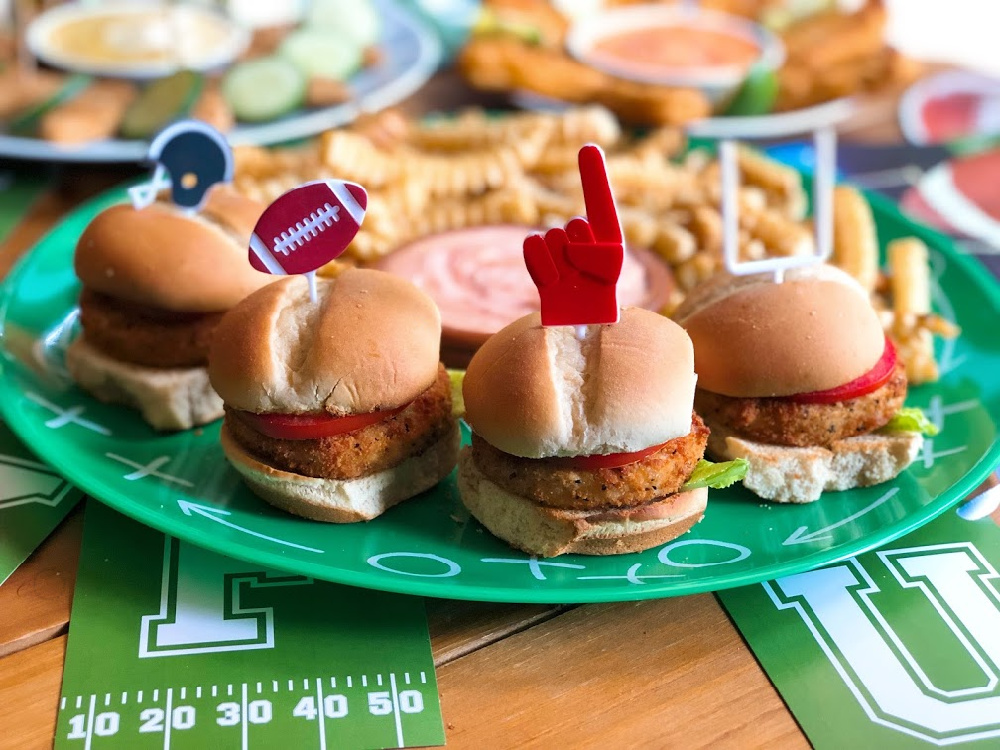 We love football season and plant-based snacks!
We are big fans of American football at home. I grew up watching all the games and learned about the strategies and football legends. Still today I enjoy game day season while eating yummy plant-based food and snacks.
Every year we host many game day parties. And now that our friends and family members have embraced a vegetarian diet, offering a plant-based menu is a smart thing to do.
How to prepare a vegetarian menu for the game.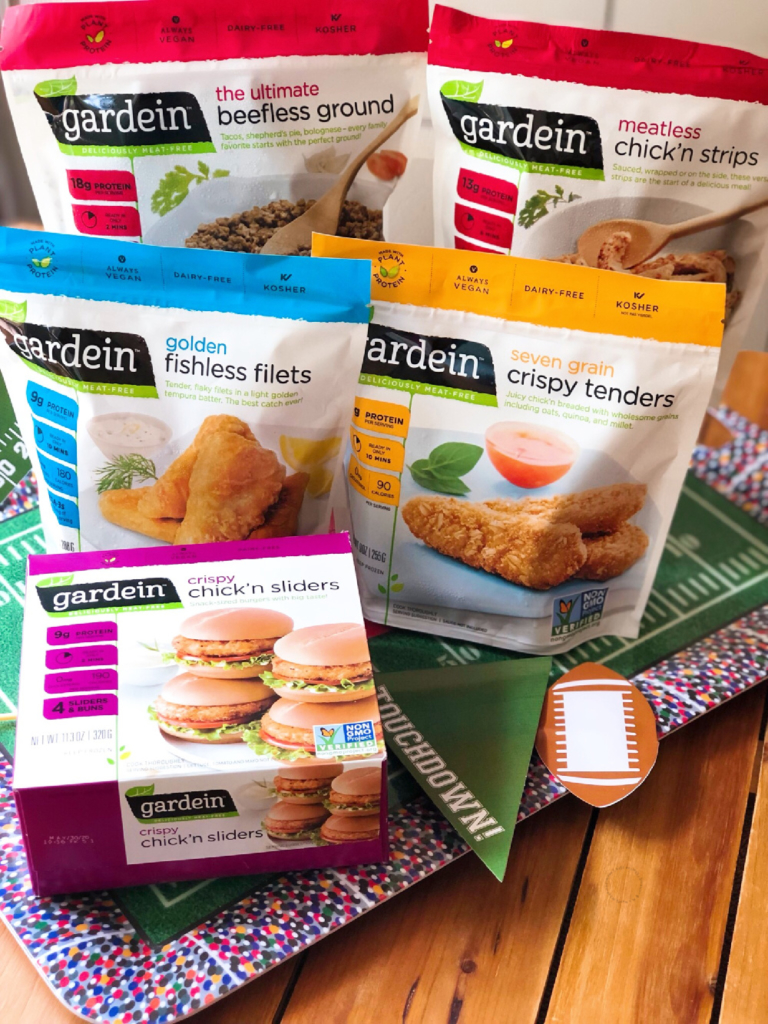 Head over to the store and look for Gardein plant-based products. This brand offers a variety of "meaty" options including Fishless Filets, Seven-Grain Crispy Tenders, Meatless Chick'n Strips, The Ultimate Beefless Ground, and the Crispy Chick'n Sliders, to mention a few.
Gardein is available at major retailers, including Whole Foods, Target, and Shoprite. However, I shopped for mine at Publix.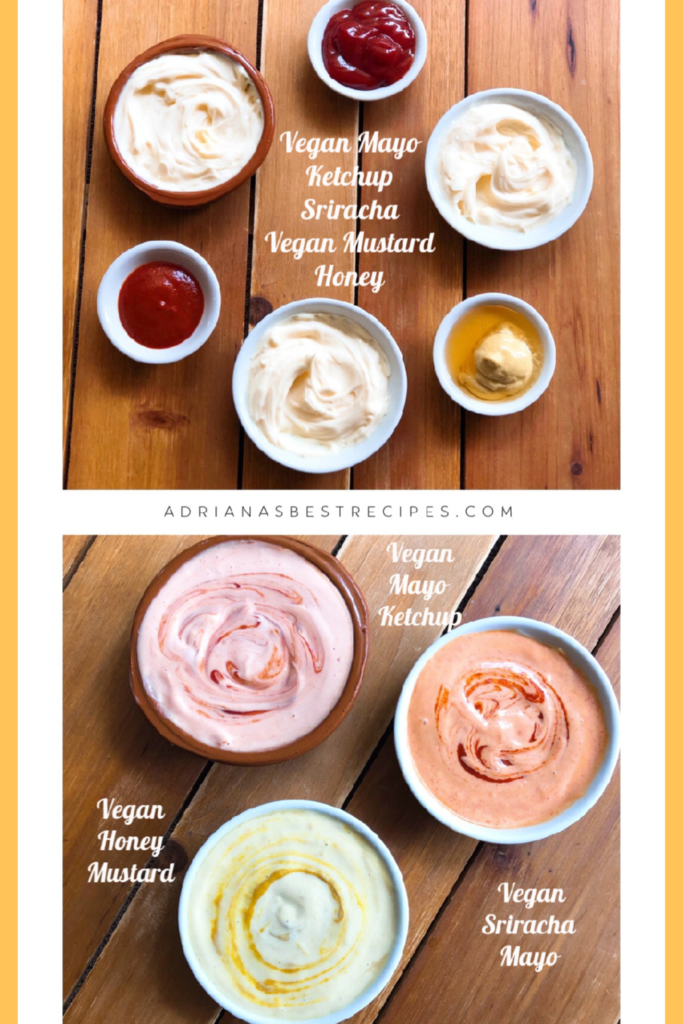 Depending on your selections, prepare sauces to pair the plant-based foods. Use your creativity for presentation too. Add produce such as tomato slices, cucumbers, and lettuce.
Include other sides, such as french fries, chips, and salsa. Do not forget refreshing beverages and game day decor.
Tackle your hunger with this vegetarian menu I prepared for my family!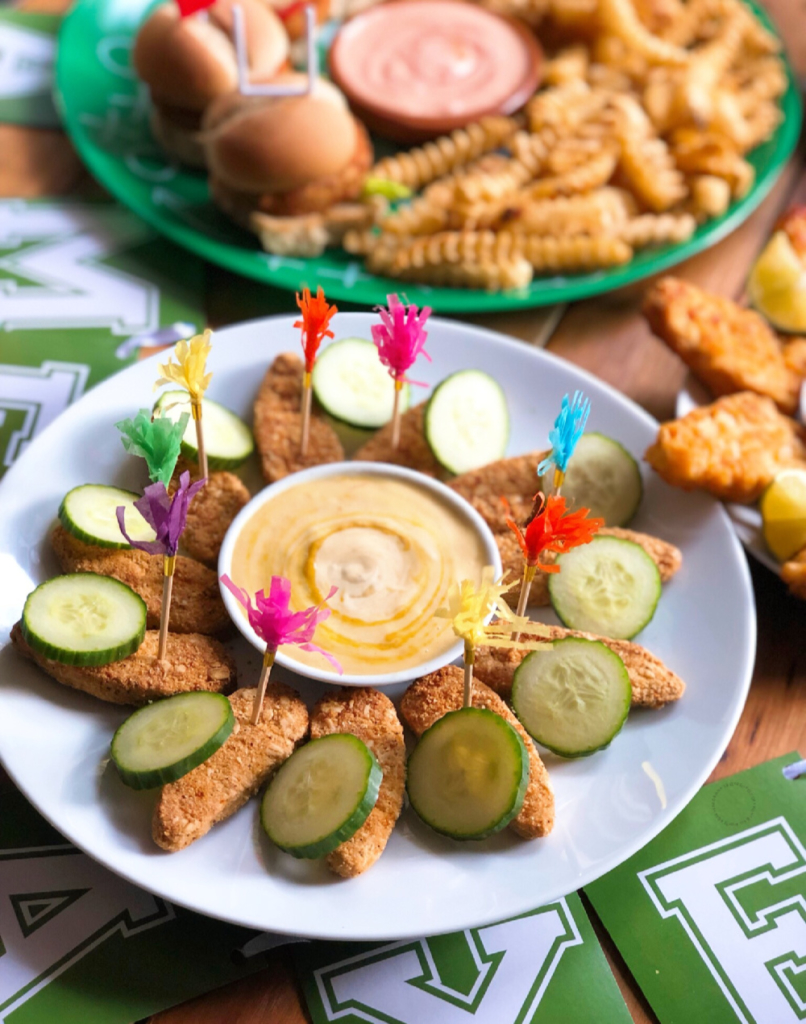 Our menu includes Gardein Seven-Grain Crispy tenders paired with a homemade honey mustard sauce and fresh English cucumber slices.
To mimic fish and chips, we included in the meatless menu Gardein Fishless Filets paired with a spicy mayo Sriracha sauce and limes.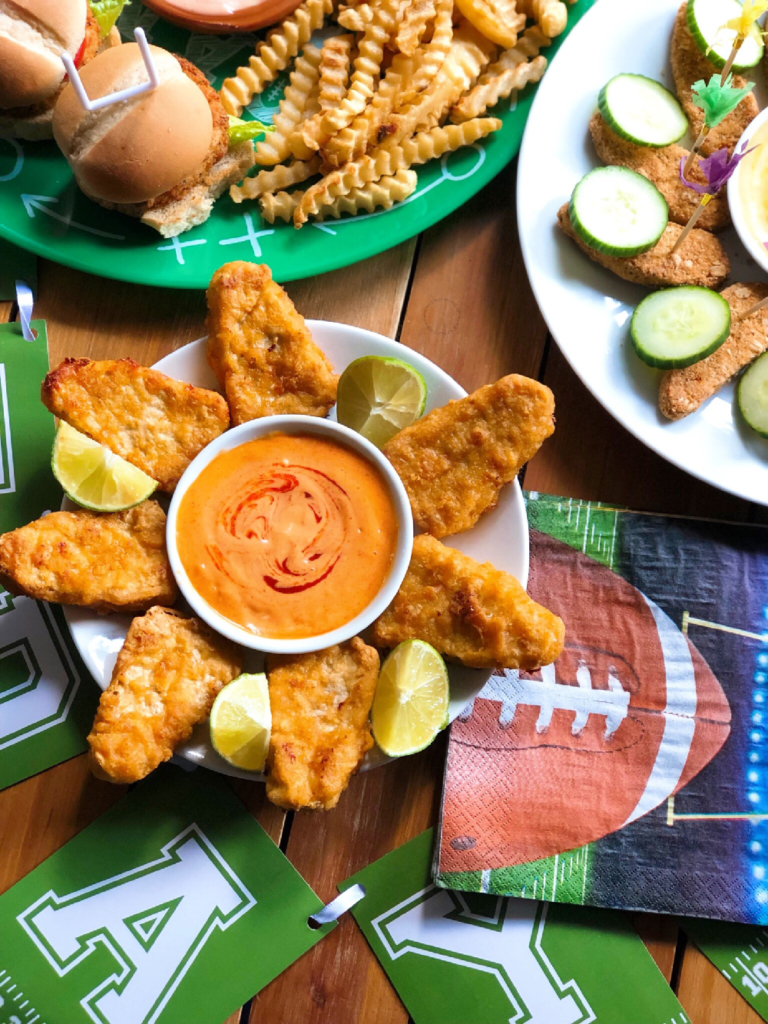 For the main course, Gardein Crispy Chick'n Sliders paired with tomato slices and romaine lettuce. We made a mayo ketchup sauce and oven-baked crinkle fries.
How to create a football-inspired table set up?
Aside from planning the vegetarian menu, while shopping, I found so many elements to decorate my table, including a game-day banner, themed plates and trays, fun printed napkins, and snack picks.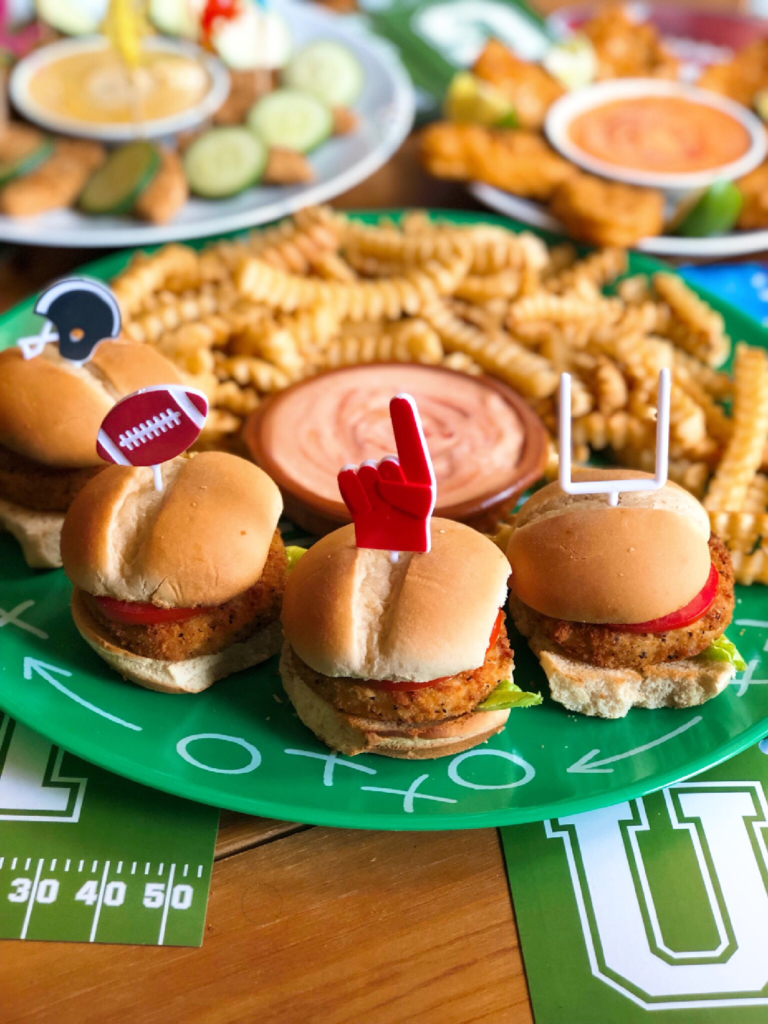 In my invitation, I included a dress code for my guests. I asked them to wear their team's colors. And as a fun activity, I bought face paint and other accessories for my guests to get creative and join the football craze.
Thanks to Gardein I was able to enjoy the party too!
Buying Gardein plant-based products for my vegetarian menu was a great idea. I saved so much time in the kitchen, allowing me to get ready and homegate with my guests and family.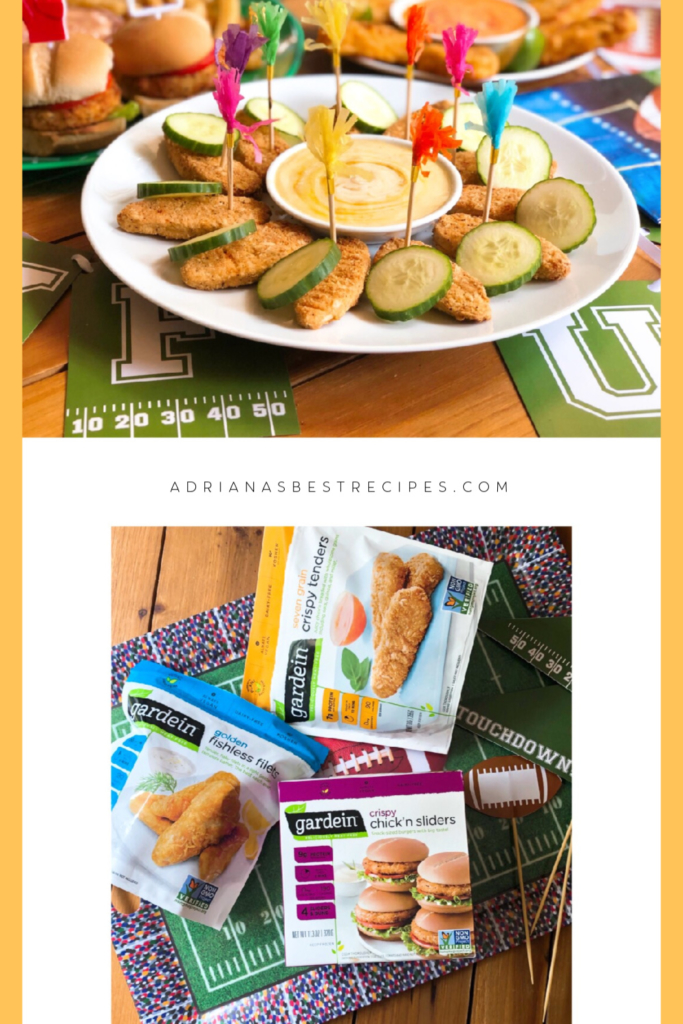 The fall and football season are my favorite time of the year. Gardein's high-quality plant-based products are chef created to achieve that "meaty" taste and texture.
Are you ready to enjoy a vegetarian menu this football season?
Follow us on Instagram @adrianasbestrecipes we publish yummy recipes every day!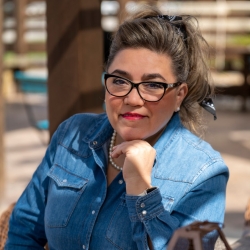 Latest posts by Chef Adriana Martin
(see all)