The flourless pancakes are a zero-waste recipe using three ingredients. The result is yummy banana pancakes ready in no time!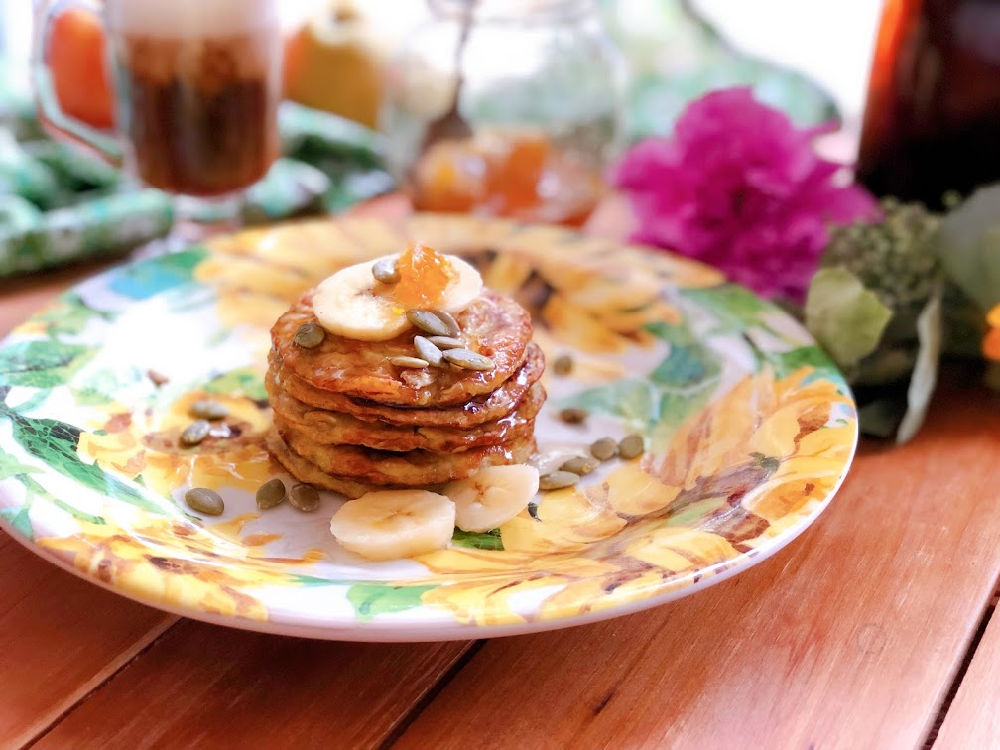 This is a collaboration with World Food Program USA for World Food Day happening October 16.
At home, my mom's motto was zero-waste. She taught us well on not throwing away food and repurposing and recycling materials whenever possible.
I remember well those European butter cookie tins and what would happen when cookies were gone. Mexican moms will use them to keep sewing materials. The same thing with the coffee tins, those were used for planting herbs or for holding sugar or another dry ingredient.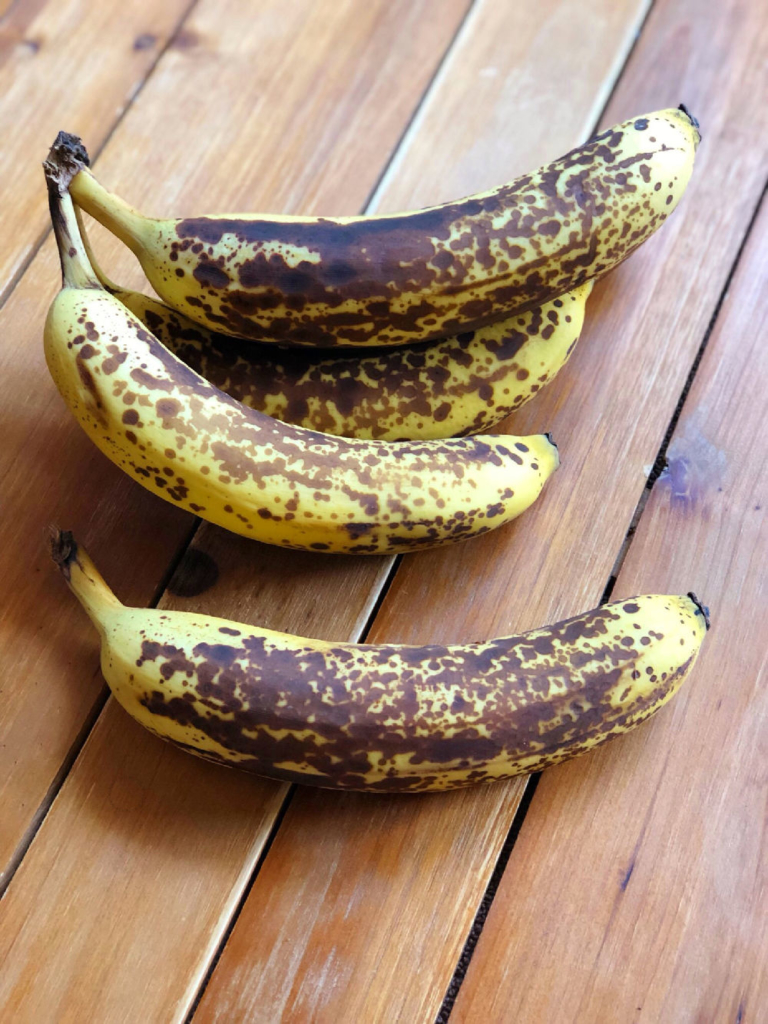 Stopping waste, it is a necessity.
I do not know if my mom was ahead of her time, or if she was used to repurposing and recycling to improve the household economy. You see every buck counts.
I have been recycling and promoting zero-waste for the longest time, thanks to my mom's teachings. Teaching our children young to avoid waste it is essential as they will teach their children too.
For us, zero-waste wasn't a trend was an everyday thing.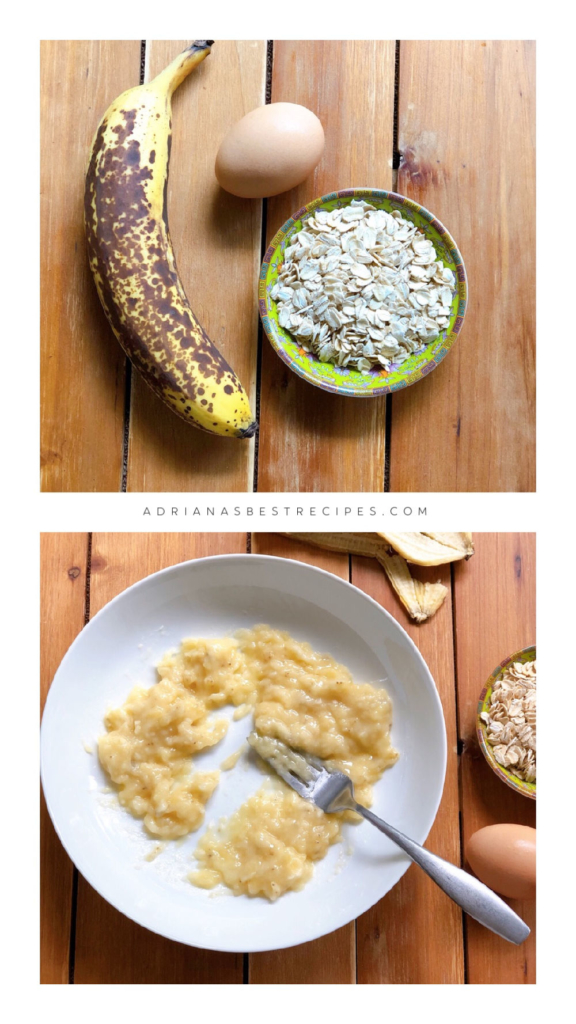 One of my mom's kitchen hacks was to use leftovers and ripen fruit. She would make agua frescas, desserts, and create new dishes without wasting any food.
Friday nights the menu was repurposed leftovers of the week. And I can confirm all the dishes served were delicious and different from what we had eaten earlier in the week.
Now I am making flourless pancakes with those bananas that nobody wants to eat.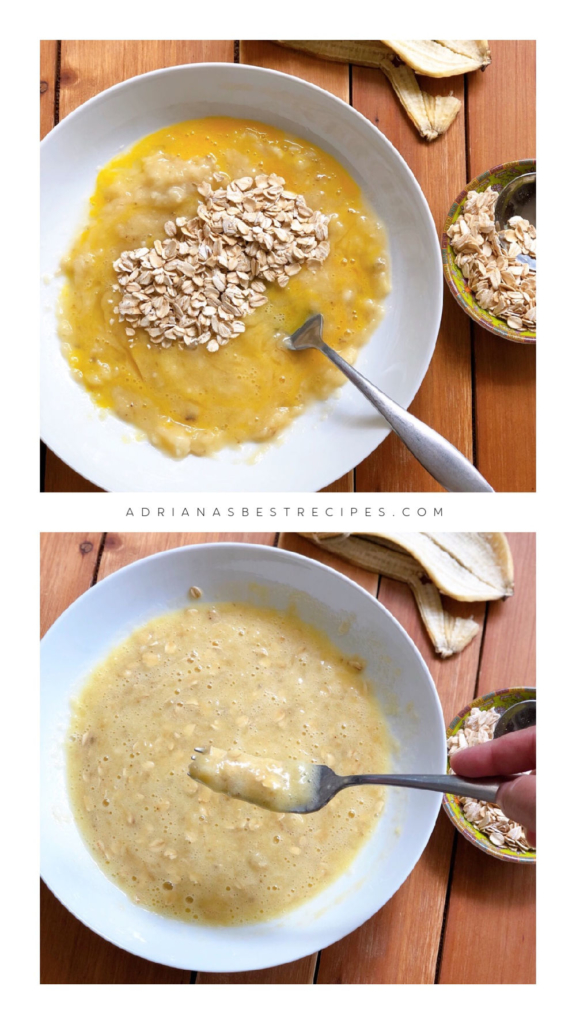 Inspired by my mom's philosophy of zero waste, I created the flourless pancakes recipe with three ingredients: ripe bananas, oats, and egg.
This way of cooking pancakes is popular among those looking for a carb-free breakfast, including protein and grains such as the oats. The ripe bananas are sweet, so no need to add sugar.
The recipe for the no flour pancakes is so simple that the kids at home can help cooking this yummy breakfast too!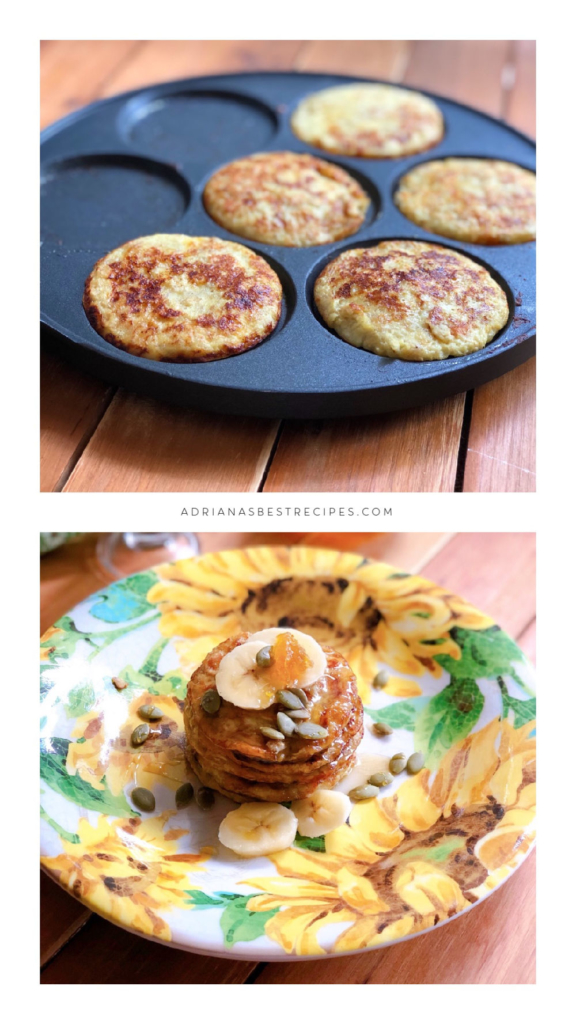 This recipe has one egg, one banana, and two spoonfuls of oats. All ingredients are mixed and then cooked over a pancake skillet. The flourless banana pancakes pair well with a piece of honeycomb, honey, and extra slices of banana.
Why is it essential to live in a zero-waste environment?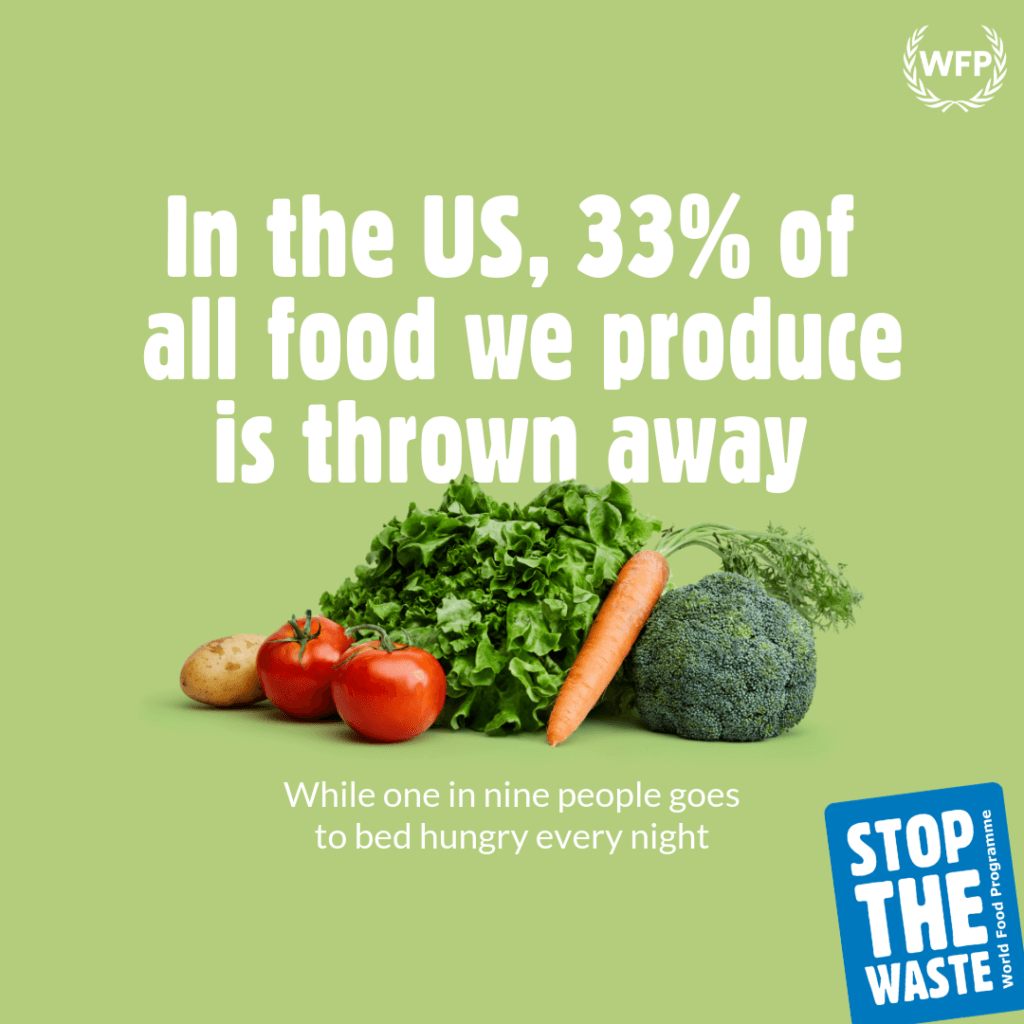 Many will argue that there is enough food worldwide to consume, so why bother. This thought is dangerous when we realize that even though there is enough food to feed the world, 1-9 people go hungry every night.
Did you know that one-third of the food produced goes to waste?
Roughly 30 to 40 percent of the food supply in the U.S. is wasted, which works out to more than 20 pounds of food per person per month. According to the U.N., Food and Agriculture Organization (FAO) reversing this trend would preserve enough food to feed 2 billion people .
Zero-waste keeps our home economy healthy. Using all of the resources we have and eating the groceries we buy weekly basis save us money too!
You can stop waste too, join the movement!
Check your pantry or your fridge and use a leftover item or a food product that has been forgotten but that it is still good to eat.
Prepare a meal with that ingredient and teach your family, why it is essential to avoid waste.
Before grocery shopping, make a habit of writing a list and plan the weekly menu.
At the supermarket do not overspend or buy food you know you will be able to consume.
Join the World Food Day celebrations by spreading the word and making your pledge to stop the waste.
Snap a picture of a dish you prepared using leftovers or food that others would through away even when it is good to eat.
Share this picture on Instagram with the hashtag #StopTheWaste tagging @WFPUSA
Now, are you ready to make the zero-waste flourless pancakes? Follow the steps of the recipe below.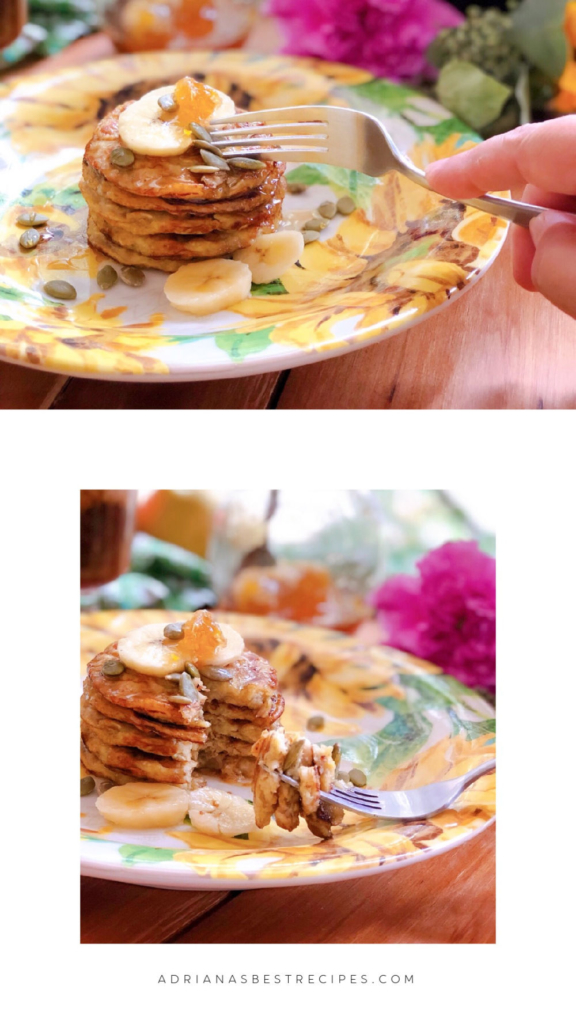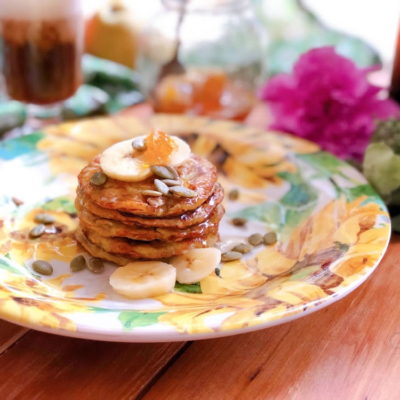 Flourless Pancakes
The flourless pancakes are a zero-waste recipe using three ingredients. The result is yummy banana pancakes ready in no time! Just grab one ripe banana, oats, and one egg. Stir and cook on a skillet. Serve with honey or maple syrup.
Ingredients
1

banana

ripe

1

egg

2

tablespoons

oats

1

tablespoon

honey

1

teaspoon

pepitas
Instructions
Mash the banana with a fork and then add one egg.

Whisk and add the oats. Whip again until the ingredients are mixed.

Add some butter to a skillet and cook the pancakes.

We decided to make dollar size pancakes but this recipe makes 2 medium pancakes.

Plate and serve the pancakes with honey, a slice of banana, honeycomb (optional), and pepitas.
Video
Nutrition
Calories:
305
kcal
Carbohydrates:
53
g
Protein:
10
g
Fat:
8
g
Saturated Fat:
2
g
Cholesterol:
164
mg
Sodium:
66
mg
Potassium:
566
mg
Fiber:
5
g
Sugar:
32
g
Vitamin A:
313
IU
Vitamin C:
10
mg
Calcium:
25
mg
Iron:
2
mg
Follow us on Instagram @adrianasbestrecipes, we publish yummy recipes every day!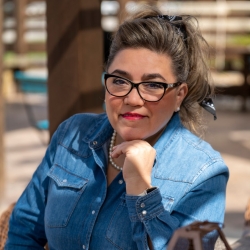 Latest posts by Chef Adriana Martin
(see all)