This post is also available in: Español
Unveiling our best home cooking gift guide for 2018!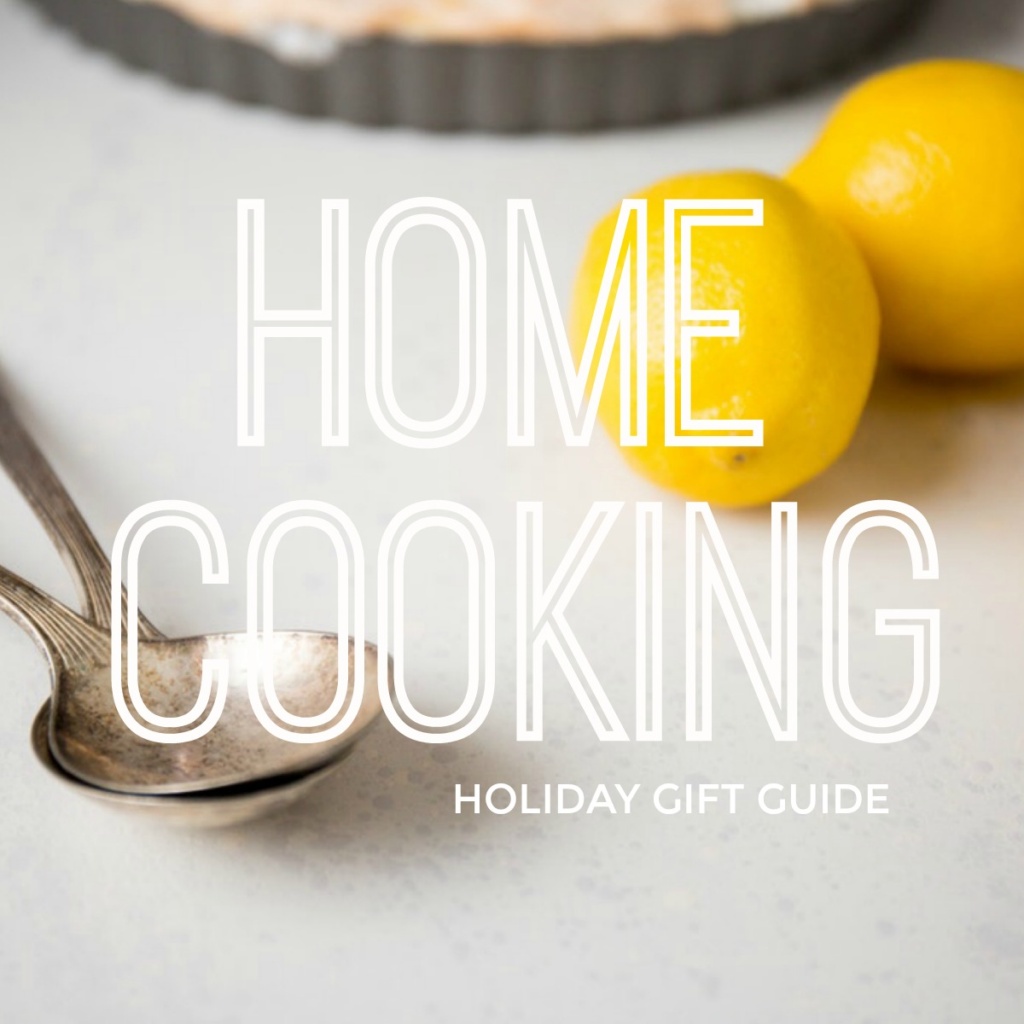 Gifting season is starting, and we want to share our selections for this year's best home cooking gift guide. We have added affordable gifts for those food lovers and home chefs in your list and you too if you love cooking like us. Buying from our store helps us to continue bringing recipes and exciting culinary content for you to enjoy. Hoping you can support us with your patronage by selecting one or two items of your choice. All these items are available through Amazon as we are part of their affiliate program. We thank you so much for your consideration.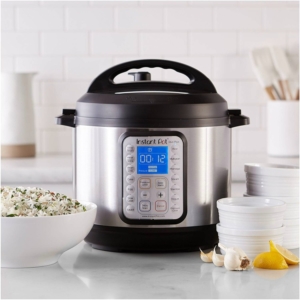 If you love cooking an Instant Pot is a must-have in your kitchen. It saves time, and you can make almost everything. We have prepared many yummy recipes in the Instant Pot DUO 6 quarts. Such as pozole, beans, rice, stews and we are already testing it for making cakes and yogurt too.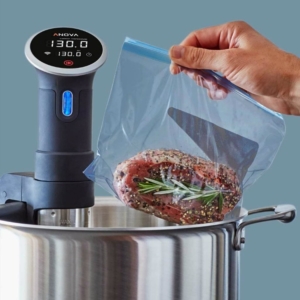 Sous-Vide cooking I discovered over three years ago, and I enjoy using this chef's technique to achieve perfection on gourmet meals. I saw the Anova Sous Vide on a food conference I attended and was impressed with the ease of use and the simplicity. There are many things you can make such as poached salmon, perfect beef, tender, juicy turkey and chicken breasts, vegetables and even pickling. Not to mention the perfect eggs!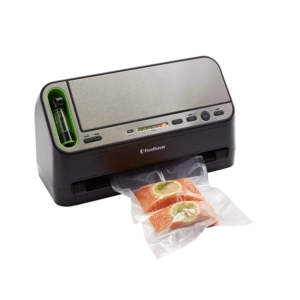 The secret of best home cooking is to put together meal plans and cook with fresh seasonal ingredients. One way to achieve this is by prepping ahead and have found that the FoodSaver Vaccum Sealer is perfect for that. I started using it over a year ago, and now I can preserve meats and veggies in the freezer and keep them fresh longer in the fridge. Everyone that has a family and a busy schedule must have a vacuum sealer system at home. Saves so much time and also helps to infuse more flavor to the food we make as we can marinade and seal almost everything.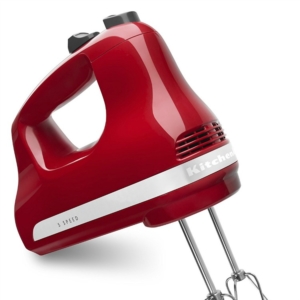 I bake from time to time and have found that you do not need to have a professional stand mixer to achieve the best results. About two years ago I bought the hand mixer from Kitchen Aid and what a great buy this was. It is not heavy, easy to use and has several accessories too. I use it for baking but also for whipping eggs for making chiles rellenos and quiche too.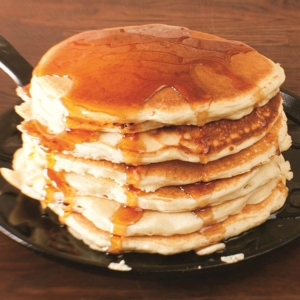 Having a cast iron skillet is essential for every kitchen. This skillet you can use for several things including for warming and cooking homemade tortillas, making the best quesadillas, homemade crepes, toasting bread, making pressed sandwiches and so much more. The size of the Lodge cast iron skillet is perfect fits the smallest stove too and stored in a standard size cabinet.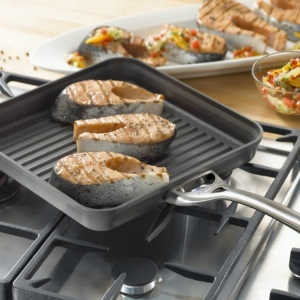 Many of you know I love grilling, and I do grill almost all year thanks to my Calphalon square grill pan. I use it for grilling everything, like fajitas, chicken, fish, beef, pork chops, and much more. This grill pan is versatile, easy to clean and a must have if you love perfectly grilled meats and veggies.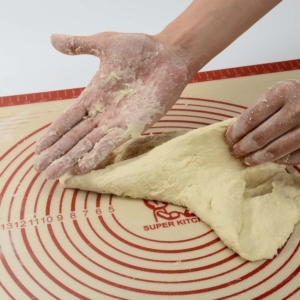 Even though that I am not an experienced baker I like to make homemade pizza dough and my grandma's dough for empanadas. It is beneficial to have a silicone pastry mat with the measuring that way dough portions are measured correctly and ensure precision. This mat doesn't take any space can be folded and stored in a drawer.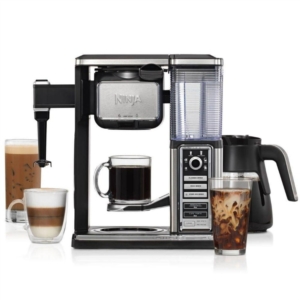 I have to confess I am an avid coffee lover, and so does my husband. We are both coffee snobs and like our cup of coffee done right. I have tried many gadgets but have not found just yet a better coffee maker than the Ninja Coffee Bar. I got mine when it first launched, and since then they have a new an updated version that includes a milk frother for cappuccino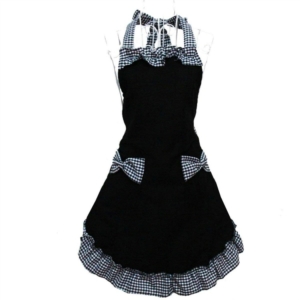 When cooking you also need to look the part, wearing a cute apron and a chef hat is in order. I hope you enjoyed my recommendations and that you decide to either treat yourself or buy a gift for the chefs in your list using the best home cooking gift guide for 2018!
Happy shopping!
Products from Amazon.com
Adriana's Best Recipes is a participant in the Amazon Services LLC Associates Program, an affiliate advertising program designed to provide a means for sites to earn advertising fees by advertising and linking to Amazon.com. As an Amazon Associate, we earn from qualifying purchases..
*Amazon and the Amazon logo are trademarks of Amazon.com, Inc., or its affiliates.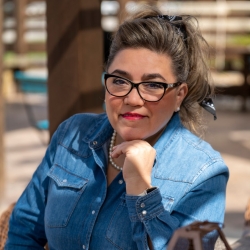 Latest posts by Chef Adriana Martin
(see all)