This post is also available in: Español
Inspired by a Mexican classic, the milanesa torta, we prepared a veal Milanese sandwich using veal cutlets and Mexican ingredients.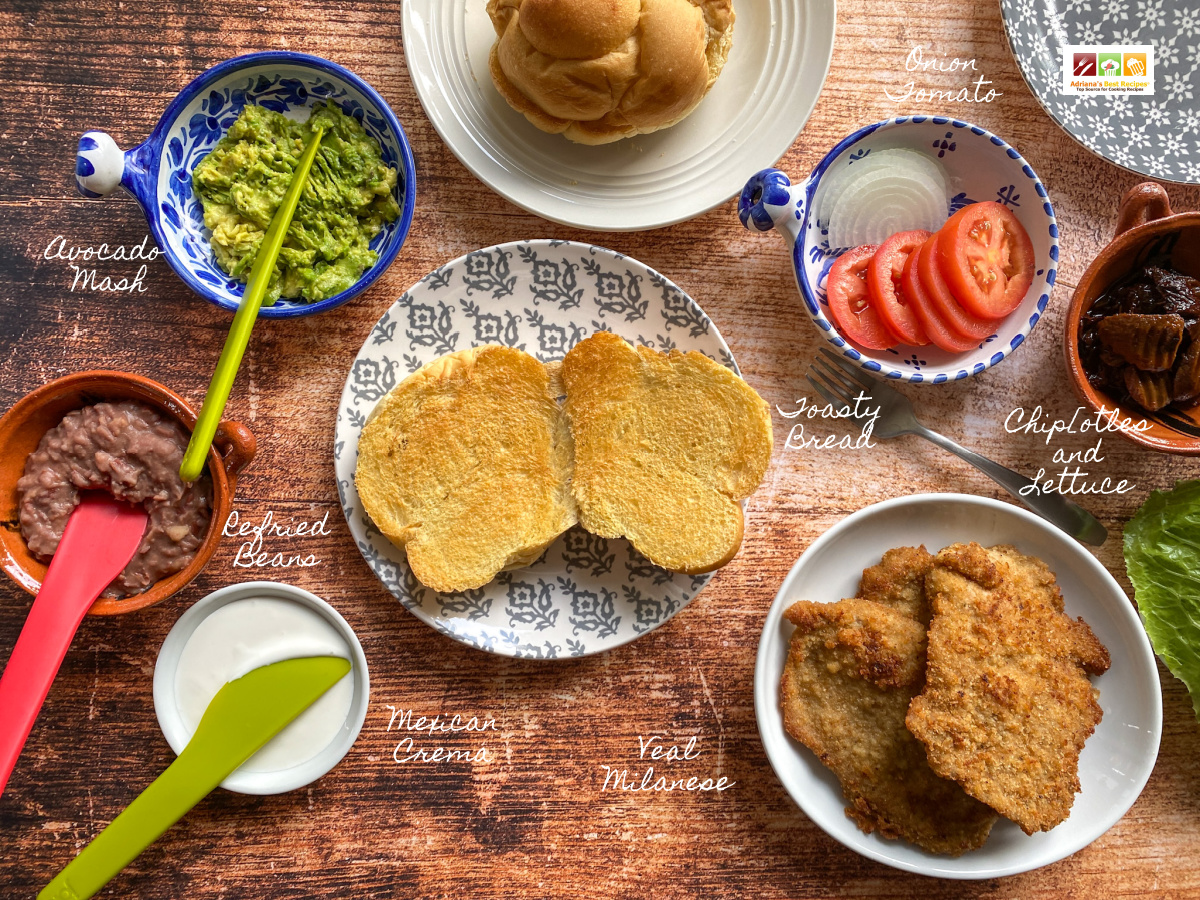 This recipe for the Veal Milanese Sandwich is a sponsored collaboration with Veal, Discover Delicious, funded by Beef Farmers and Ranchers.org.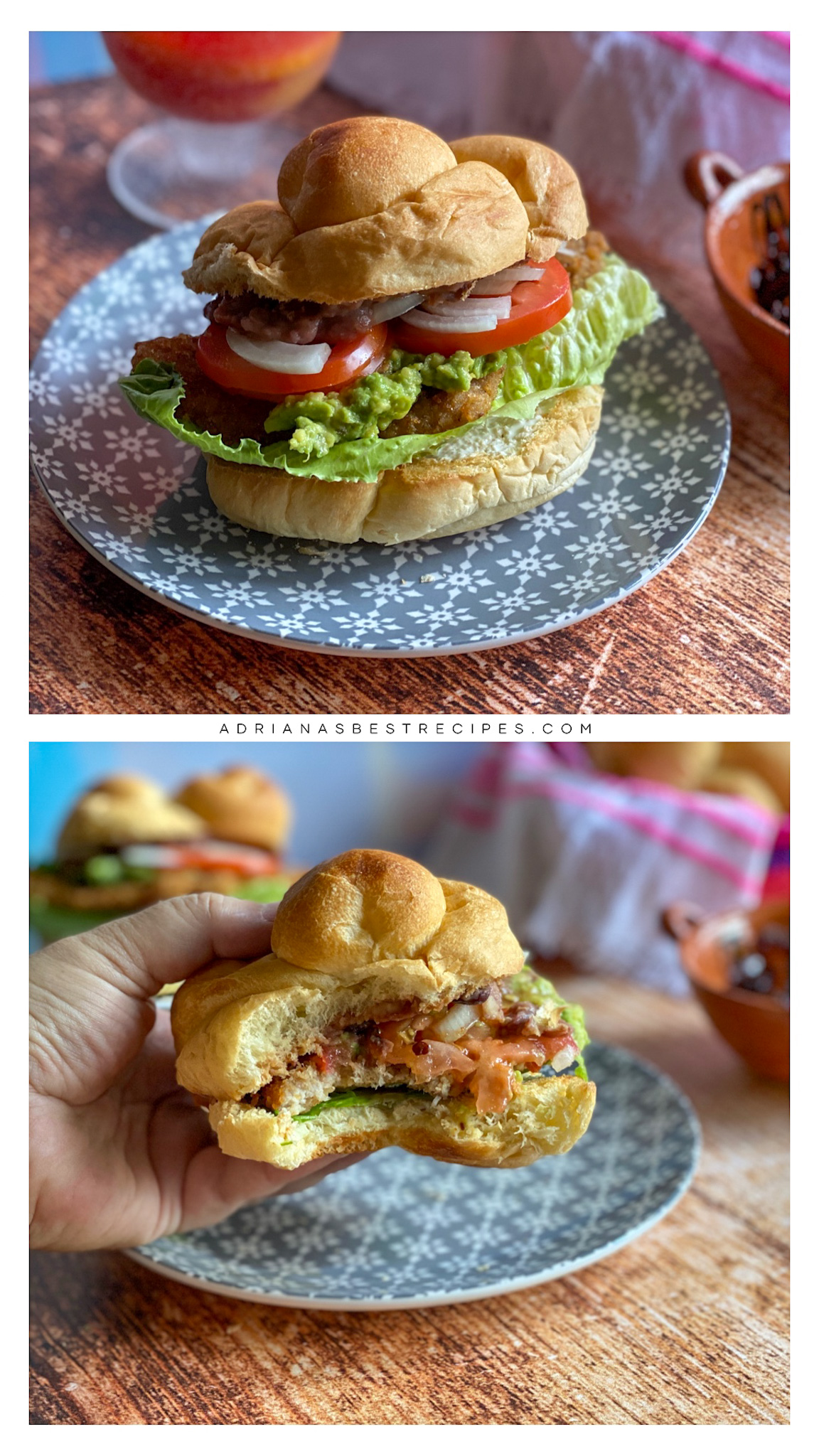 In Mexico, our version of a sandwich is called "torta"!
Mexican cuisine includes many antojitos. But the one that ranks to the top is "torta de milanesa," made with breaded beefsteak. When using veal cutlets, the sandwich transforms into delicious veal Milanese Mexican-style torta that everyone raves about.
Mexican tortas are typically street food but a recourse for home chefs to repurpose leftovers and prepare brown bag launches for work or school. One of the famous Mexican tortas is the tamale torta. Every morning in Mexico City, at the subway entrance, there is a stall that sells these tortas along with delicious atole.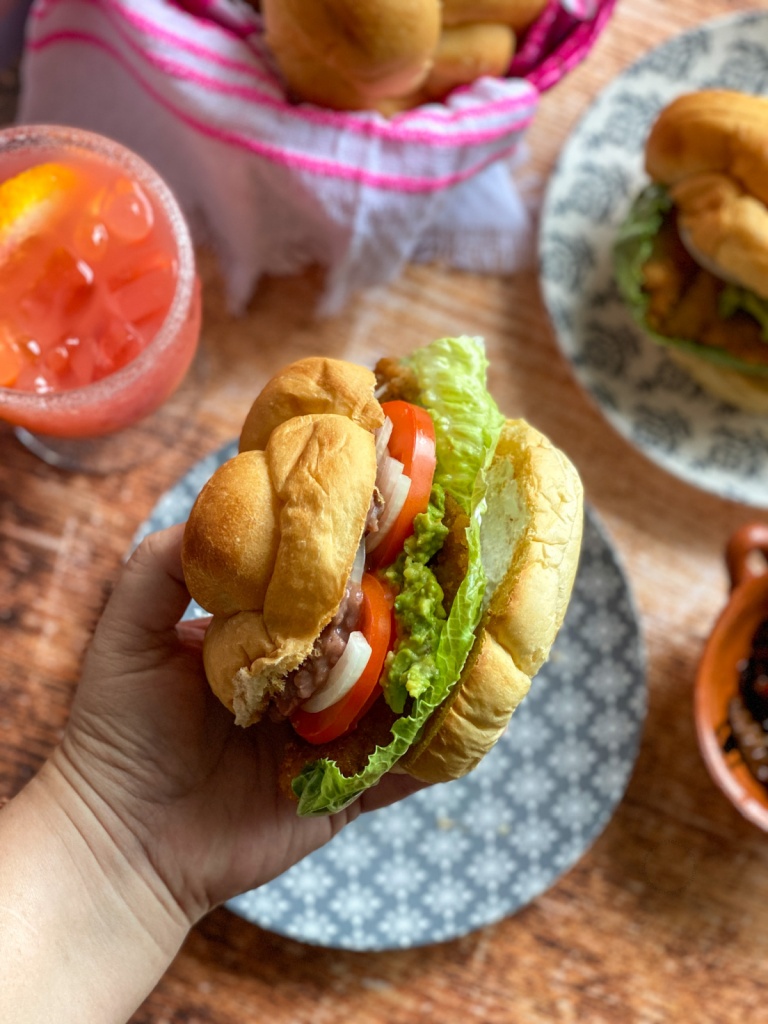 Differences between a Sandwich and a Torta.
Tortas use crusty bread instead of sliced soft bread. Best tortas come in a round bread called "telera" and can be a complete meal, no sides needed. All is inside in bun!
While mustard and mayo are in sandwiches in tortas, we use warm refried beans, avocado mash, queso fresco, and Mexican crema.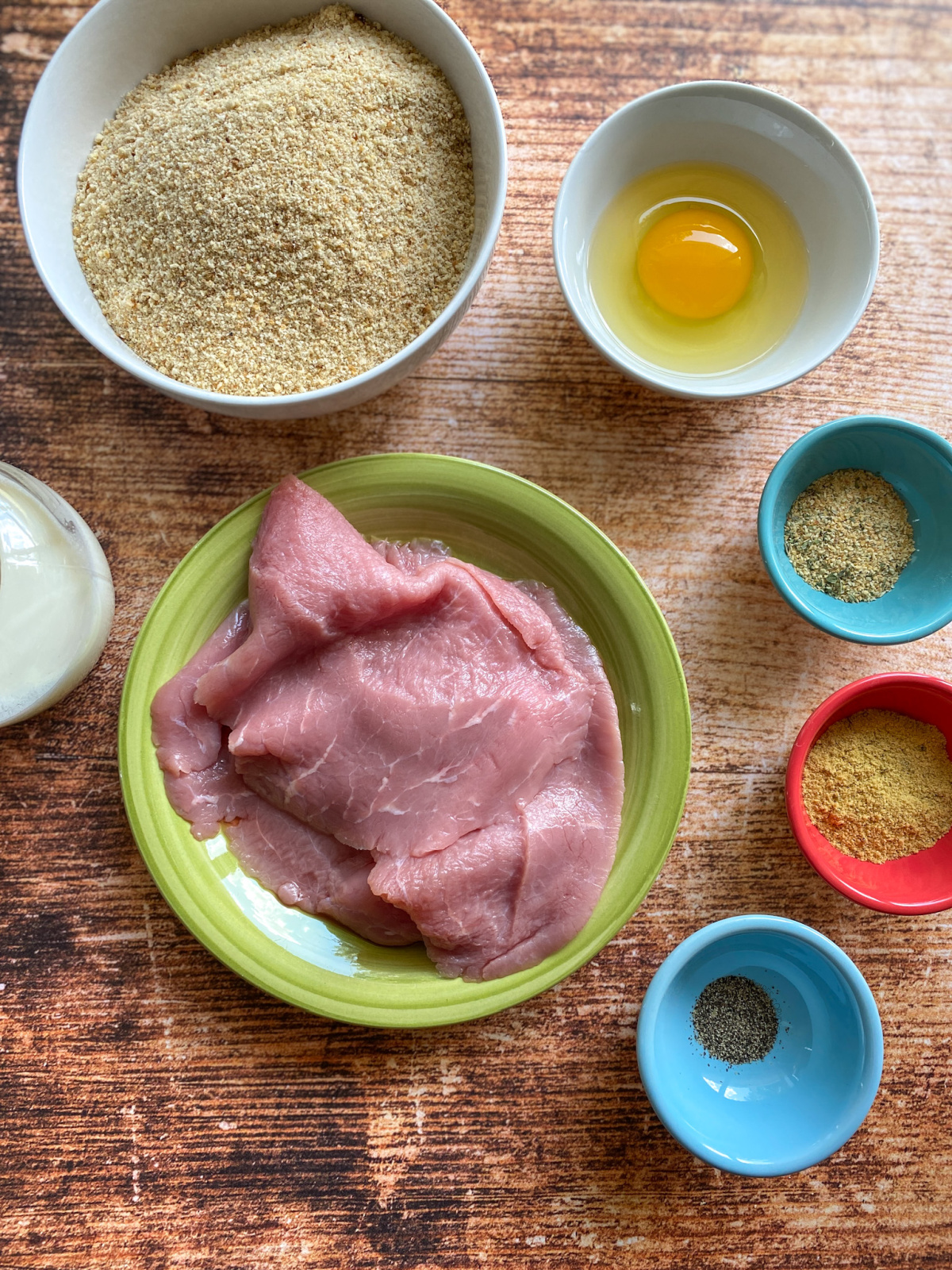 The protein in sandwiches is typically cold cuts, while in tortas, we use various fillings. Such as meat proteins like veal milanesa, cooked veggies, guisados, shredded meat, and we even drown them in salsa.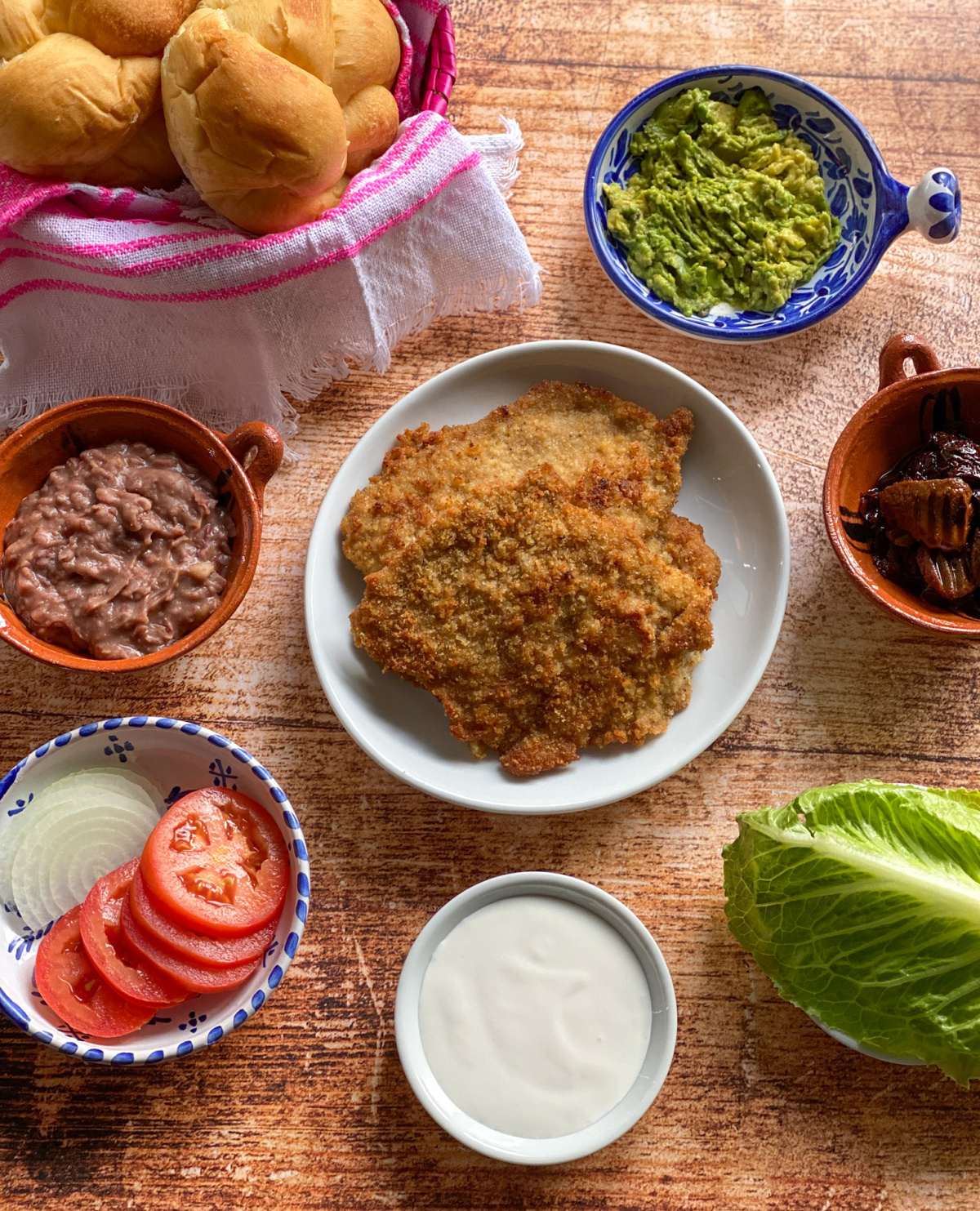 A good example is the "Tortas Ahogadas" (find the recipe inside my latest cookbook, "The Best of Mexican Cooking".
This recipe contains Amazon affiliate links. As an Amazon Associate, we earn from qualifying purchases.
If you are a taco lover, the "torta" is a close relative. Many street eateries in Mexico offer the fillings used for tacos inside a yummy torta. This is why making a veal Milanese torta makes so much sense.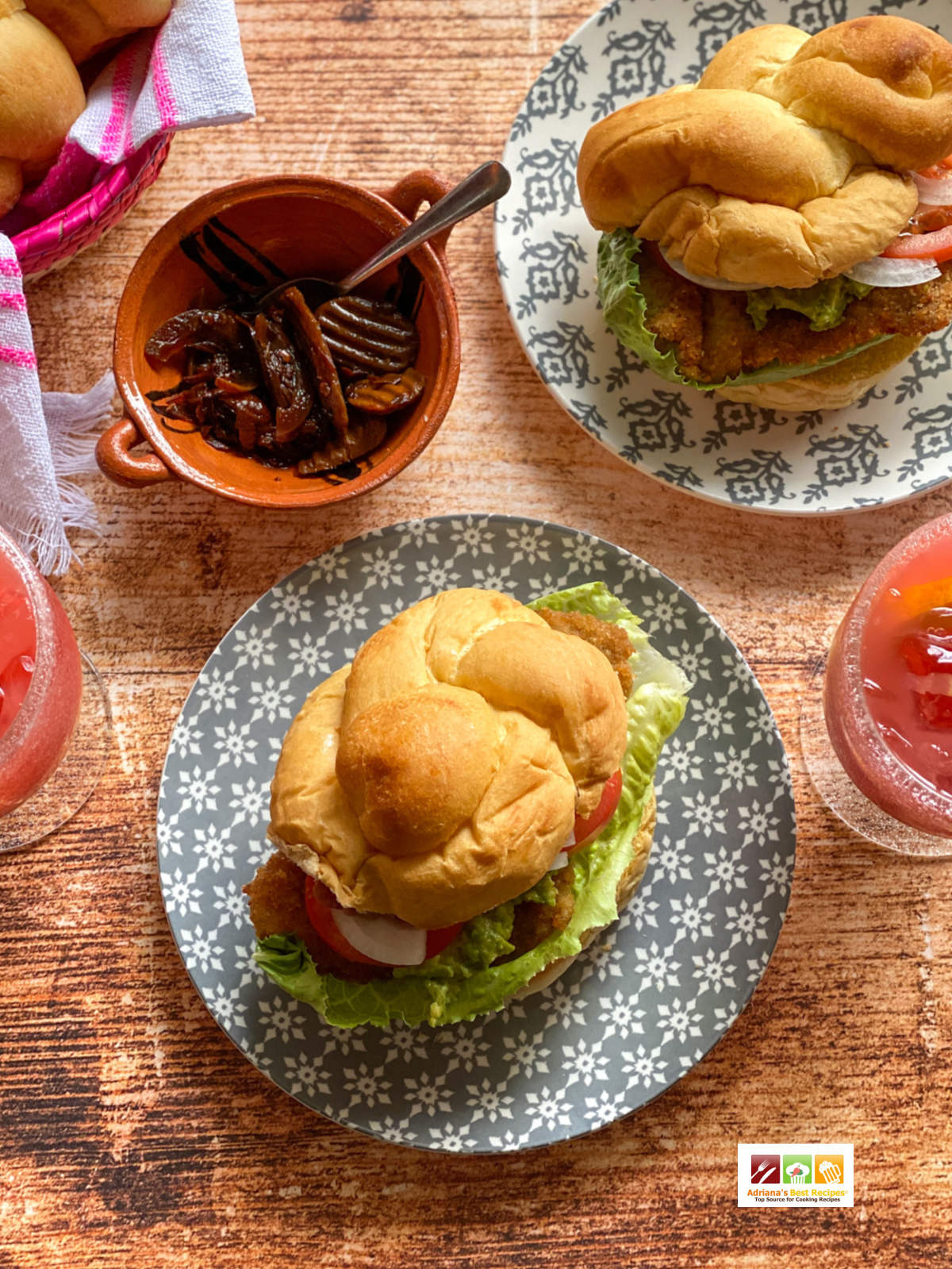 Why veal in a sandwich?
The veal Milanese sandwich has a delicious flavor and layers of textures. The breaded veal scaloppini are tender and so easy to prepare!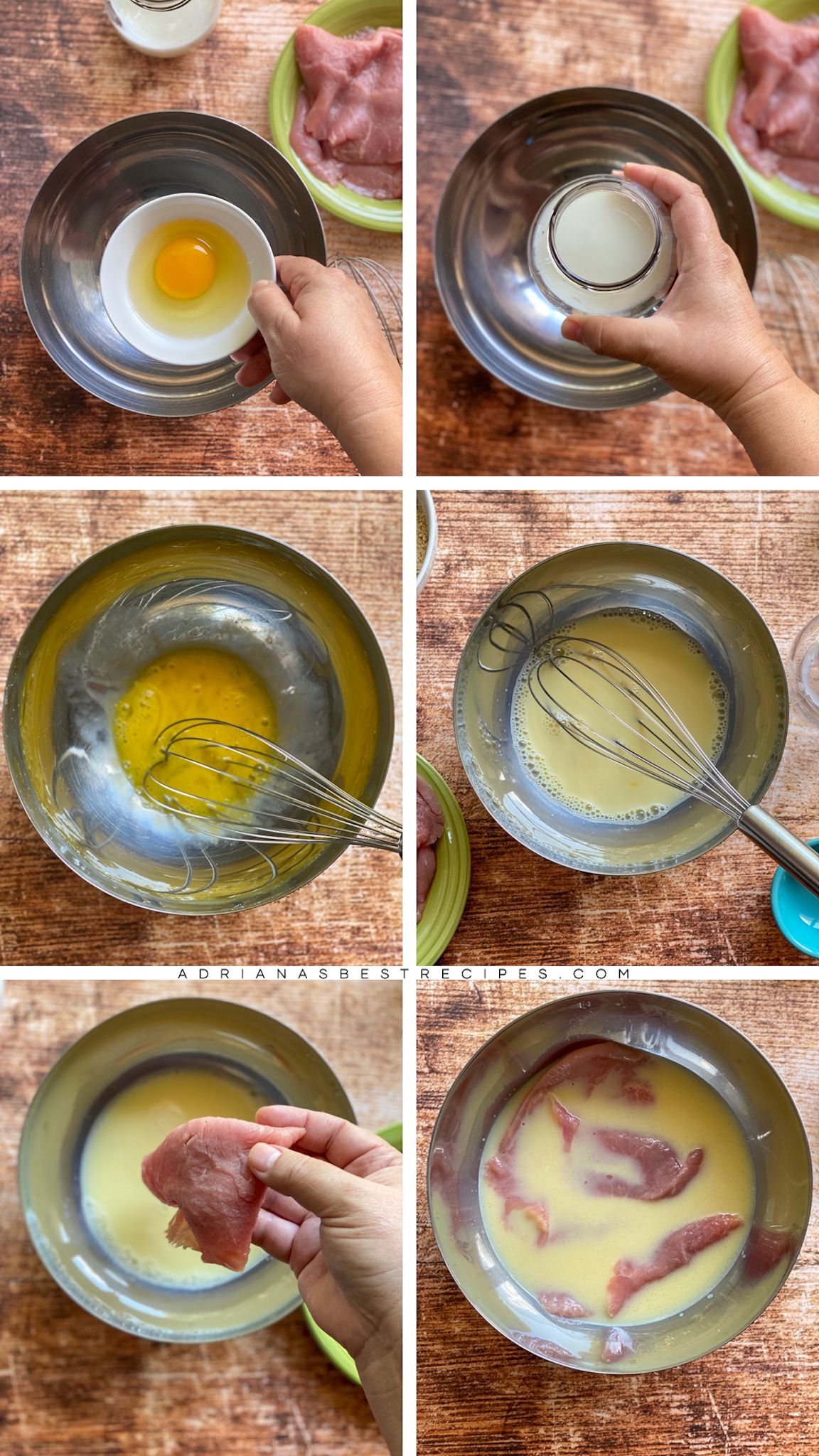 Veal protein is a wonderful choice to serve inside a sandwich because it is easy to bite, no need to wrestle with your torta using hard-to-eat proteins.
The veal cutlets are light pink and have a mild flavor. Making it a good option to add seasonings of your choice. Plus, a 3 oz serving of veal has 27 grams of protein.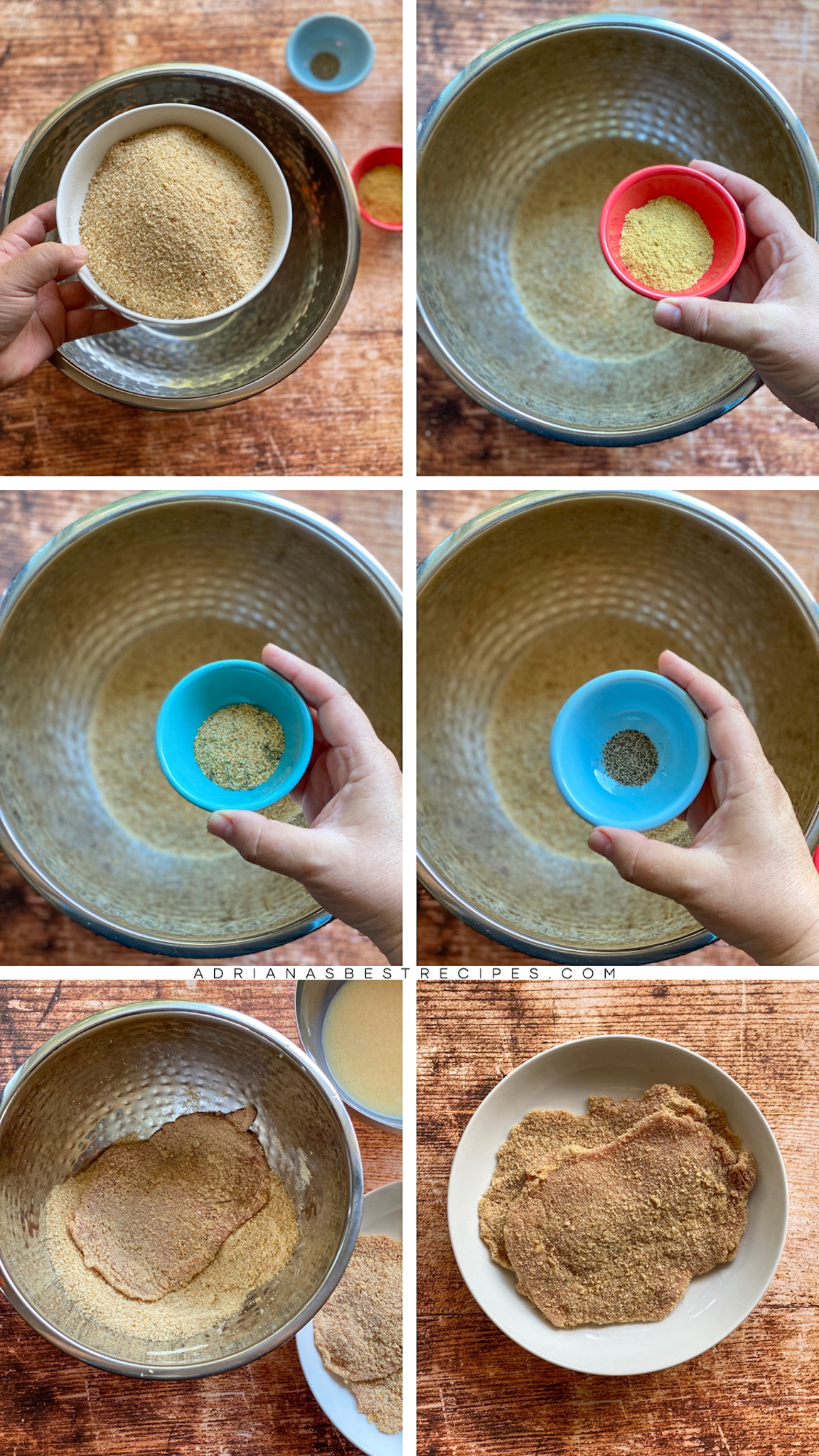 Did you know veal is a traceable protein?
Veal farmers care for around 400+ calves per year, with the ability to practice farm-to-market traceability. This practice lets the end consumer know from which farm the veal cutlets bought at the store to make the veal Milanese were processed. Very few industries can do this!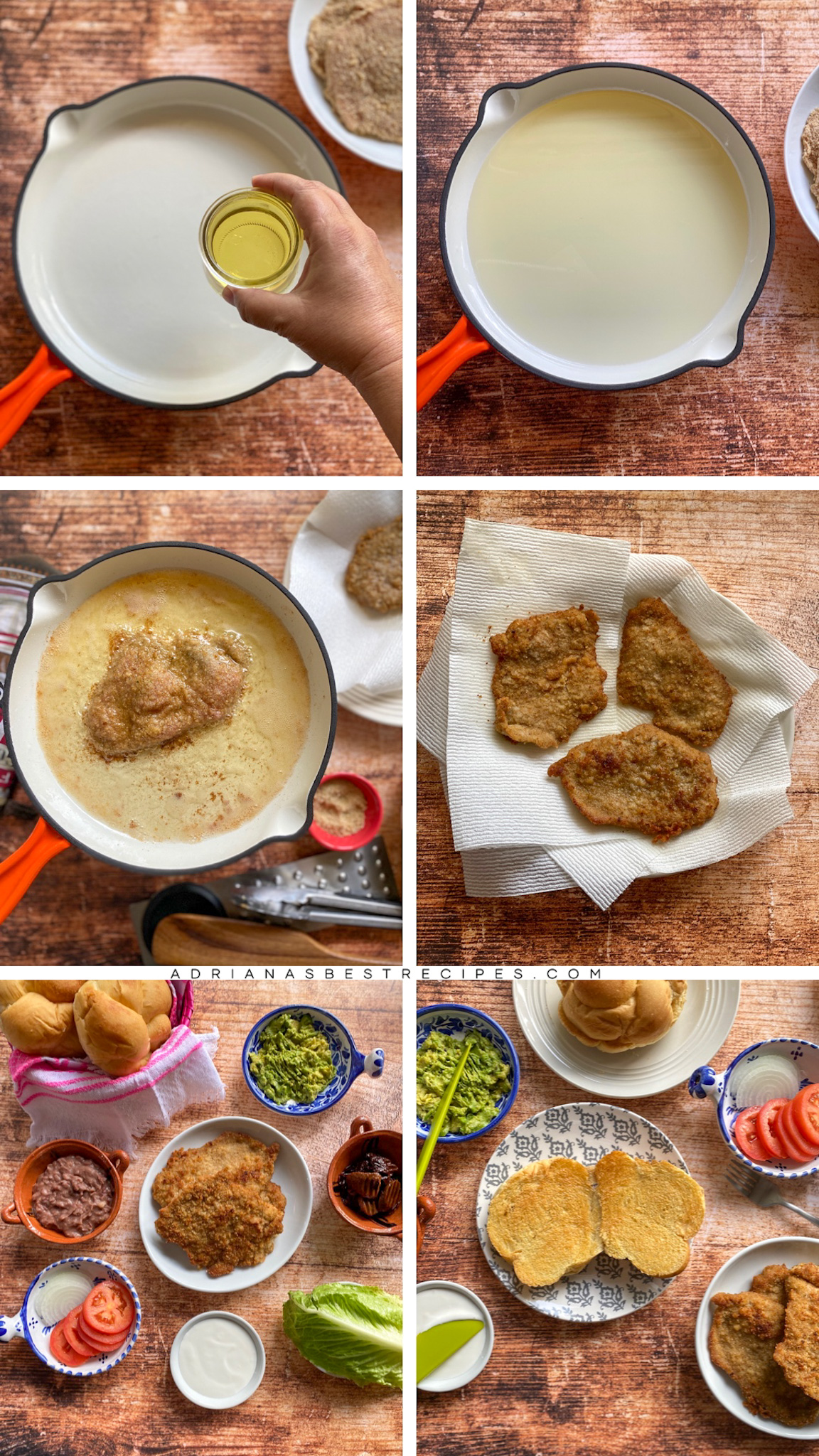 Find veal at the supermarket or online. I got mine from Catelli Brothers. If you want to learn more about veal farming and recipes, visit Veal.org. 
Tips for making the best Mexican style Veal Milanese Sandwich.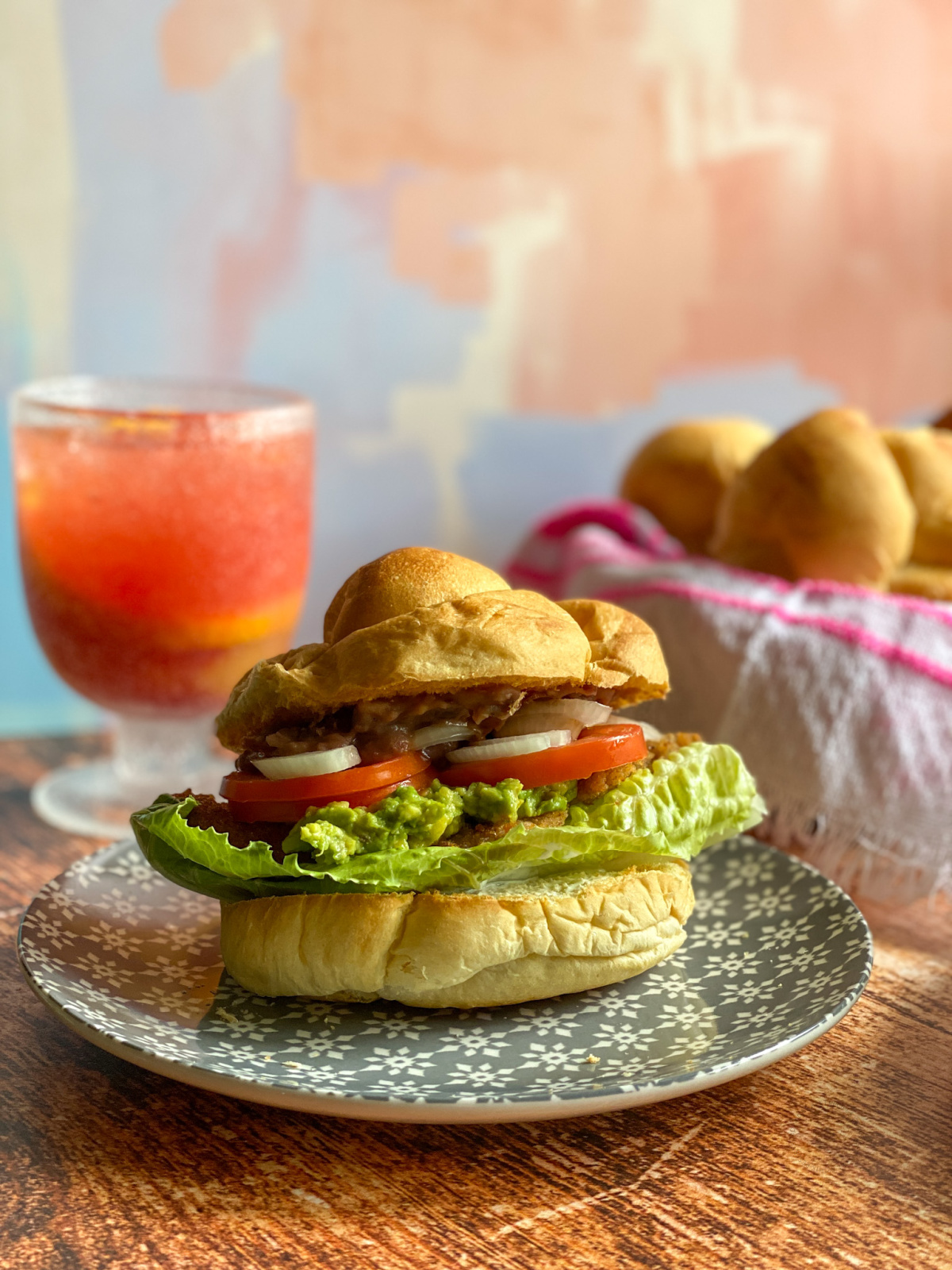 Making the Mexican-style veal Milanese sandwich is easy. Follow our below tips and the recipe steps, and you are into a treat!
Use frozen or fresh veal cutlets. Prepare a milk and egg marinade and allow the veal scallopini to absorb the mixture.
Choose good quality breadcrumbs and season the breading mix with your own flavors. We recommend garlic powder, chicken bouillon, and black pepper.
Cover each veal cutlet with seasoned breadcrumbs. Make sure the cutlets have enough breadcrumbs to make the perfect veal Milanese.
Don't be afraid of using enough oil. Veal Milanese is fried. A way to avoid the meat absorbing too much oil is to quick fry in hot oil.
Test the oil temperature by adding a piece of bread or breadcrumbs. If those fry fast, the oil is ready to use.
Place the cooked veal Milanese cutlets in paper towels to absorb the extra fat.
Choose a crusty bread, and it is best to use one that has a round shape. Slice and warm the bread too.
Use homemade warm refried beans. Black, mayocoba, or pinto work well.
Layer the tortas with crunchy elements such as romaine lettuce and onion.
Add other textures and flavors such as Mexican cream, fresh avocado mash, and sliced tomatoes.
Finish the veal milanesa torta with a spicy note. We like sweet chipotle peppers, but pickled jalapeño or carrot slices work well too.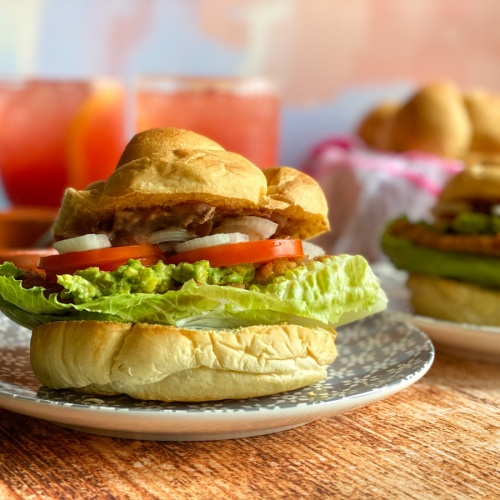 Veal Milanese Sandwich Mexican-Style
Inspired by a Mexican classic, we prepared a veal Milanese sandwich Mexican Style using veal cutlets, crusty bread, avocado mash, lettuce, crème fraîche, sweet chipotles, tomato slices, and refried beans.
Equipment
Mixing bowls

whisk

Knife

Cutting board

Plastic wrap

Cast iron skillet or a frying pan
Ingredients
For the veal Milanese
4

veal cutlets

1

egg

1

pinch

salt

1/2

cup

milk

4

cups

breadcrumbs

1

teaspoon

chicken bouillon

1

teaspoon

garlic powder

1/2

teaspoon

ground black pepper

1

cup

corn or canola oil
For the sandwiches
4

round crusty bread

sliced

1

cup

refried beans

warm

1/4

cup

Mexican creama,

or sour cream

4

romaine lettuce leaves

1

avocado

mashed

1

tomato

thinly sliced

1/2

onion

thinly sliced

4

sweet chipotles,

optional
Instructions
In a mixing bowl, add one egg, milk, and salt. Whisk until the egg batter comes together.

Add the veal cutlets to the egg-milk mixture, cover, and allow them to marinate for 15 minutes inside the fridge.

Prepare the breadcrumbs by mixing with the garlic, pepper, and chicken bouillon.

Apply the breadcrumbs mix to the cutlets making sure the meat is completely breaded. Place the breaded veal on a plate and set it aside.

Add the oil to a frying pan and allow it to reach proper temperature. Deep fry each of the cutlets until golden brown on each side. This might take 3 to 4 minutes on each side.

Rest the fried cutlets in paper towels to remove any excess oil.

Place the sliced buns into the toaster and warm for a few seconds.

Spread on one side Mexican cream and the other warm refried beans. Add the lettuce, the veal Milanese cutlet, add avocado mash, tomato, and onion slices.

Garnish the sandwich with sweet chipotles or your favorite pickled veggie or pepper.
Video
Notes
When using fresh veal cutlets after breading, those are freezer-friendly. Wrap in parchment paper and vacuum seal. Doing this will preserve the bearded veal cutlets for a longer time until ready to fry. 
Nutrition
Calories:
1333
kcal
Carbohydrates:
98
g
Protein:
57
g
Fat:
79
g
Saturated Fat:
10
g
Polyunsaturated Fat:
20
g
Monounsaturated Fat:
41
g
Trans Fat:
1
g
Cholesterol:
184
mg
Sodium:
550
mg
Potassium:
1309
mg
Fiber:
14
g
Sugar:
13
g
Vitamin A:
3745
IU
Vitamin C:
11
mg
Calcium:
313
mg
Iron:
8
mg
Have you tried this recipe? Snap a photo and tag us on Facebook using the handle @adrianasbestrecipes and this hashtag #ABRecipes Happy Eats!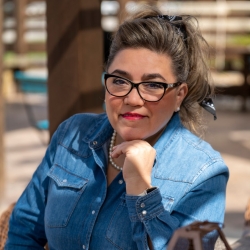 Latest posts by Chef Adriana Martin
(see all)