This post is also available in: Español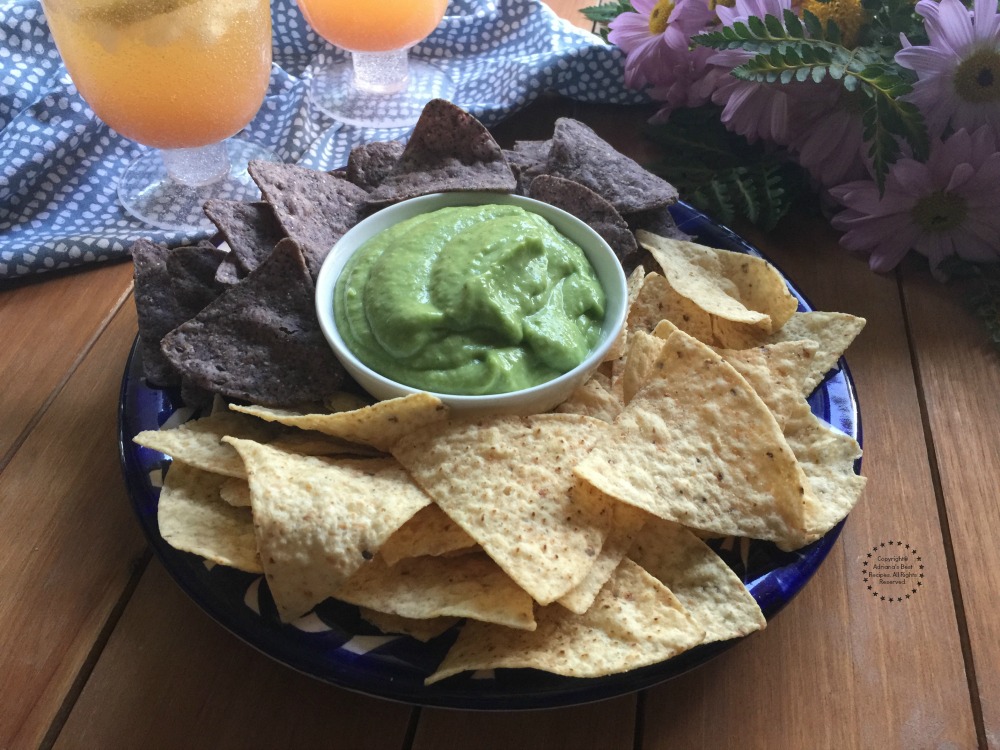 This is the real deal guacamole sauce. Made with Mexican hass avocados, tomatillos, serrano chiles, cilantro and garlic. This guacamole is the easiest to make and a tradition.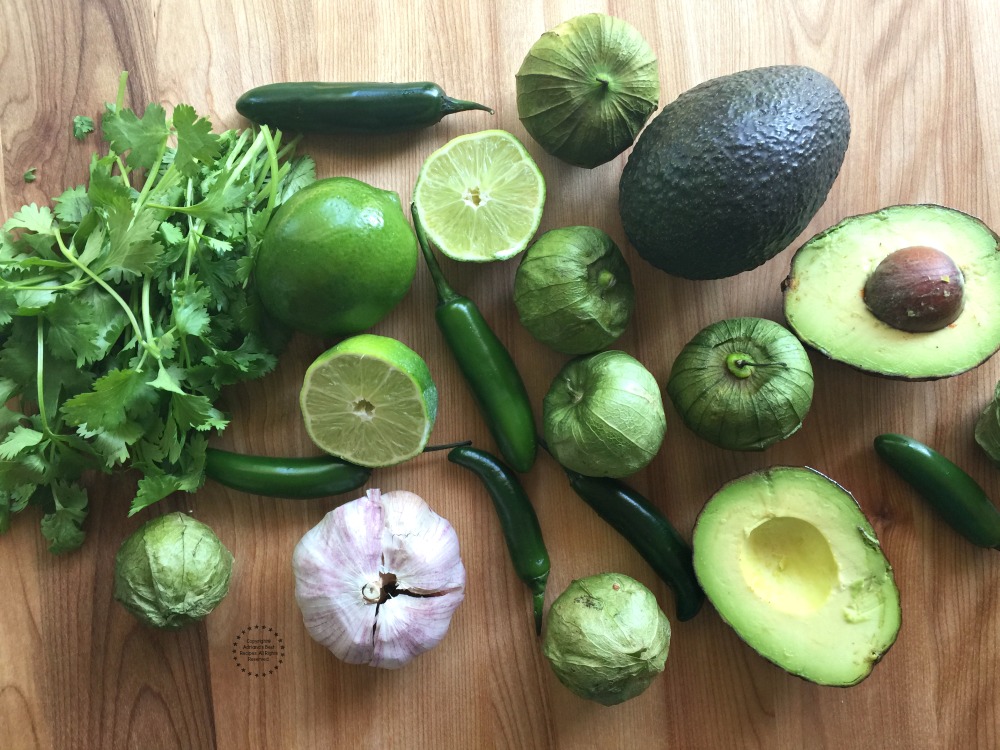 When you visit any taqueria in Mexico this traditional guacamole sauce is served along with salsa taquera, salsa roja and salsa verde. Never fails to appear and added to many of our favorite Mexican dishes. Such as tacos, sopes, flautas, and quesadillas.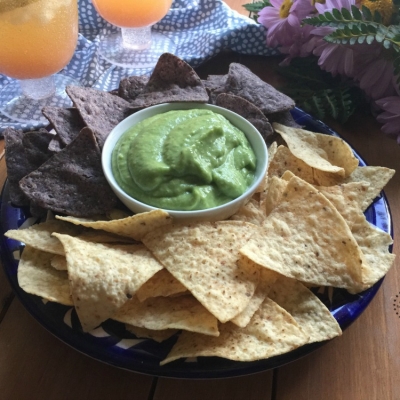 Real Deal Guacamole Sauce
This is the real deal guacamole sauce. Made with Mexican hass avocados, tomatillos, serrano chiles, cilantro and garlic.
Ingredients
1

lime

juiced

2

hass avocados

1

garlic clove

optional

8

tomatillos

5

serrano chiles

can use less if desired

1

cilantto

bunch

1

teaspoon

salt
Instructions
Clean and peel the tomatillos. Cut them in quarters and set aside.

Clean the serranos and remove the stem. Cut in halves and set aside.

In the blender add the juice of one lime (can use two if limes are small). Scoop the avocado flesh and add to the blender.

Incorporate the garlic, tomatillos, chiles serranos, cilantro, and salt. And blend until getting a thick sauce.

Serve the real deal guacamole sauce on a bowl and pair with corn chips.
Notes
This sauce is perfect for happy hour as well as to use for garnishing tacos, flautas, sopes and quesadillas.
This guacamole sauce is also great to serve as an appetizer paired with chips. In this case I am selecting blue and white corn chips to add variety. And for drinks I am serving Beer Paloma Cocktails made with Corona Light and refreshing grapefruit juice.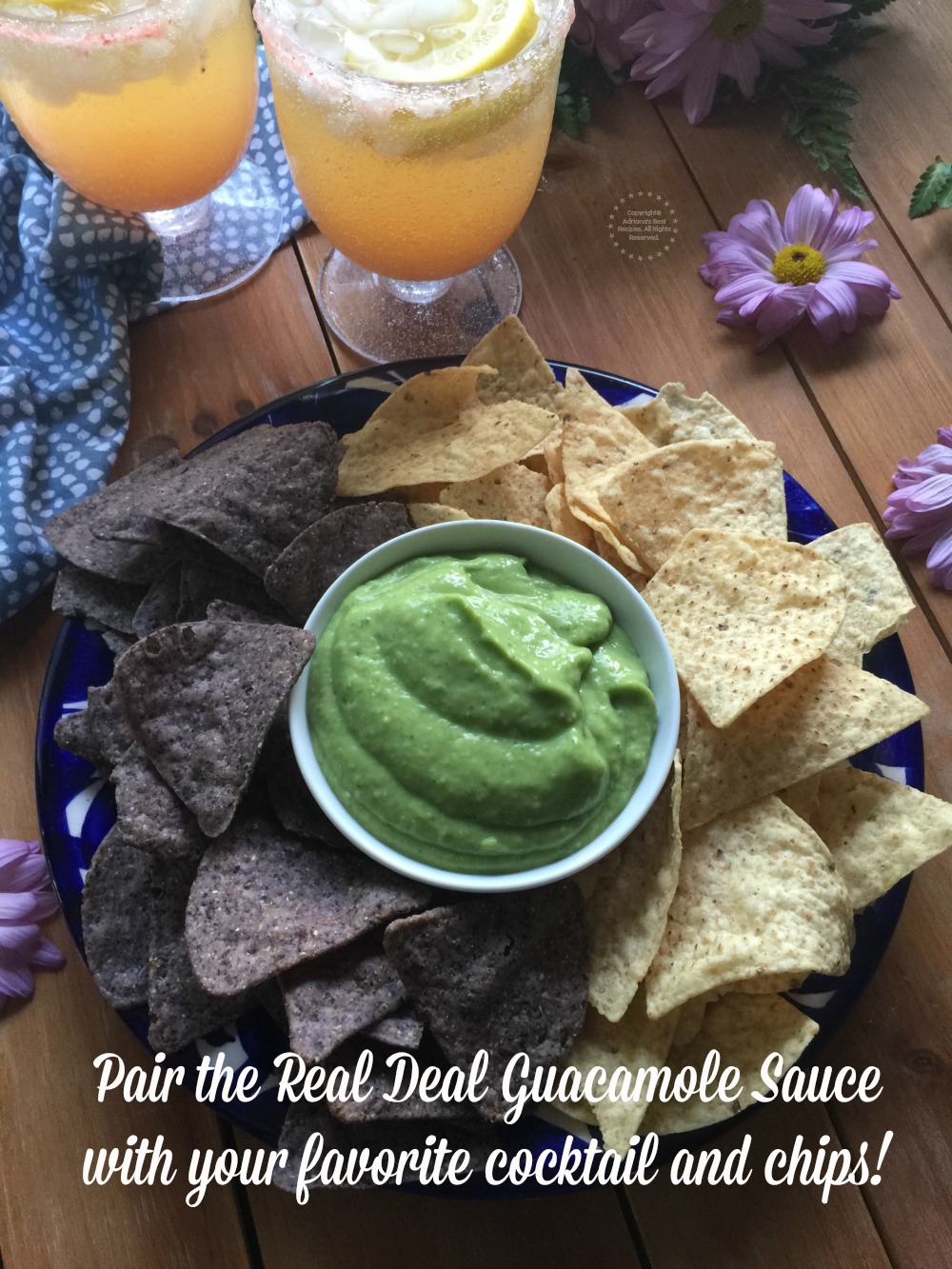 Both, the appetizer and the cocktails are really nice options to open the palate for the main course meal. Watch the video and see how easy it is to make this spicy avocado sauce. Ready in no time!
This sauce is tasty and fresh. Once you try it you cannot stop eating it. This guacamole is not very spicy and has a lot of flavor. Besides, who does not enjoy the creamy taste of a Mexican avocado? Avocados are an important ingredient in Mexican food as we like to add it to almost everything.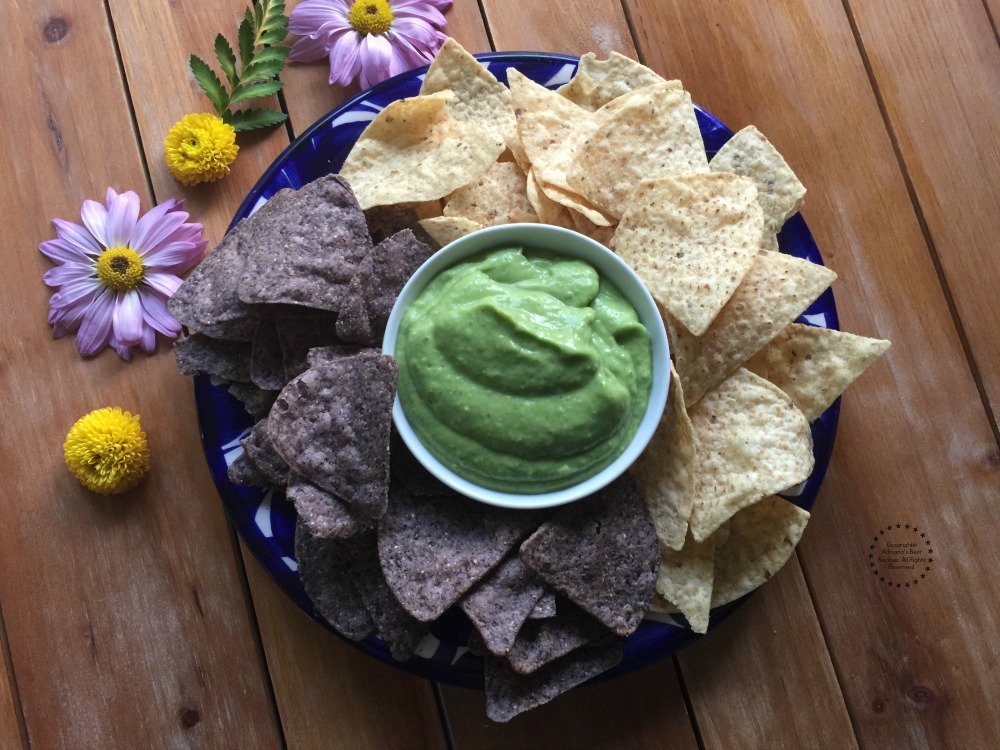 In the Mexican cuisine it is very common to use raw ingredients to make salsas. And in this case for the mexicanísima avocado sauce we added tomatillos, chiles serranos, cilantro and garlic. Fresher the ingredients the better.
Sauces in Mexican cuisine are a tradition and a necessity. As these add more flavor to the food as well as texture. My country's food is diverse and each bite should contain different levels of flavor and textures. And the sauces contribute to this unique taste experience.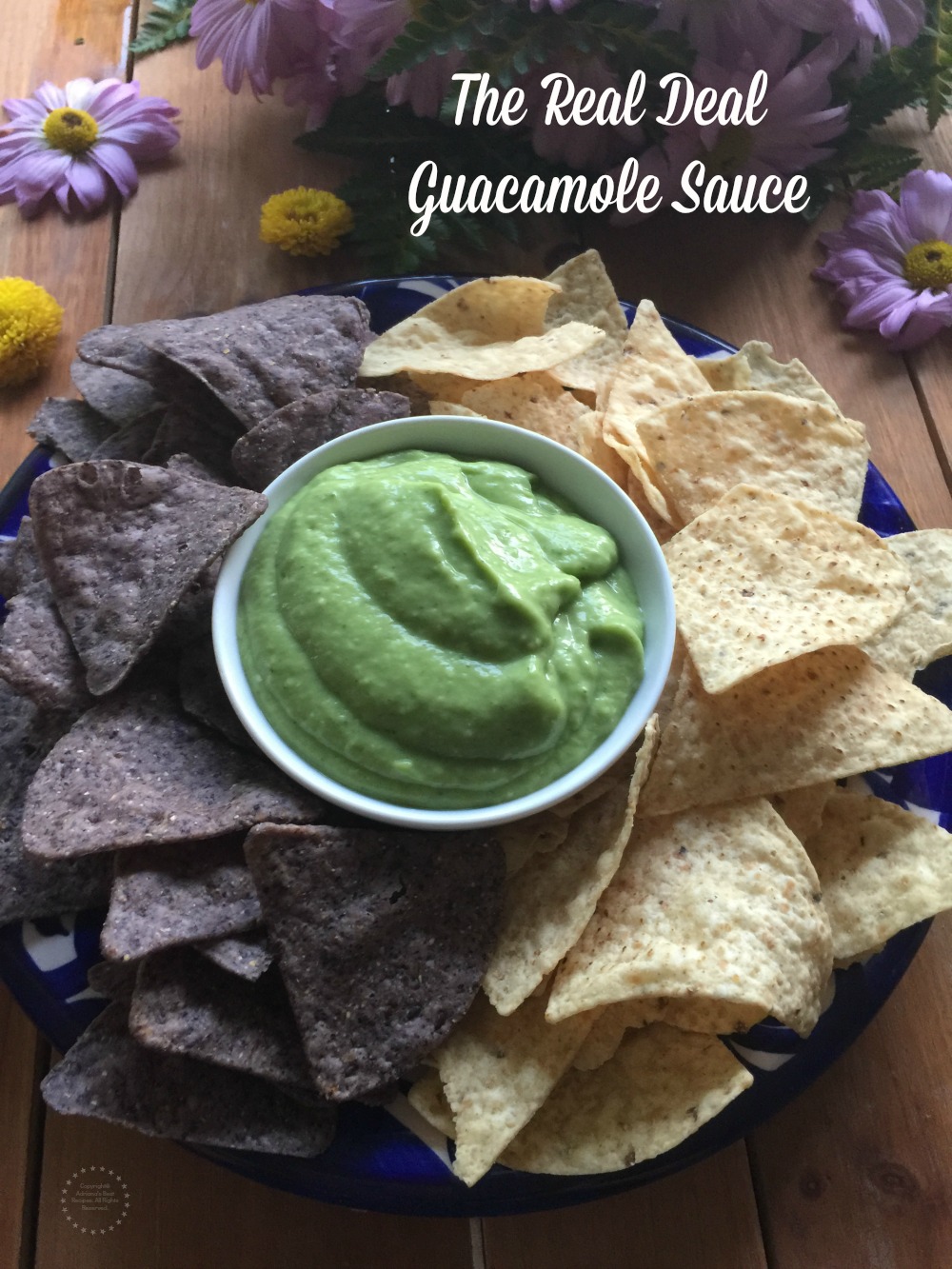 If you like Mexican food it is important to learn how to prepare these sauces. So that when you serve Mexican dishes you can give that authentic touch of flavor.
I hope you enjoyed this recipe and that you will prepare it  soon at home.
Happy eats!