This post is also available in: Español
This article has been compensated by PAM Cooking Spray. All opinions are mine alone. #PAMCookingSpray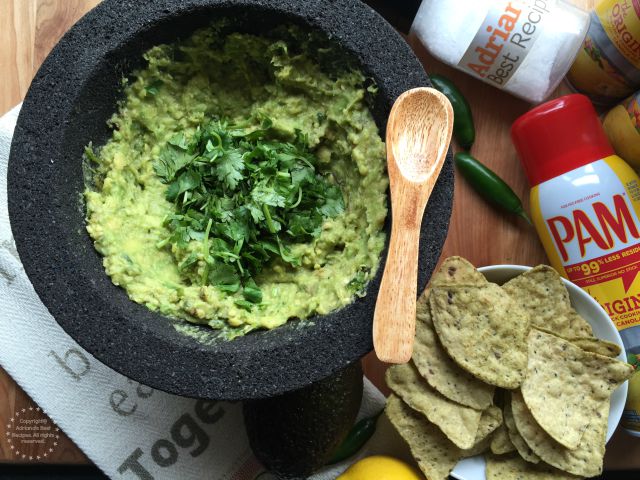 Whether you are celebrating a tailgate party, Hispanic Heritage Month, or just entertaining at home for the holidays preparing an easy grilled guacamole recipe is the way to go to offer an appetizer that everyone will love.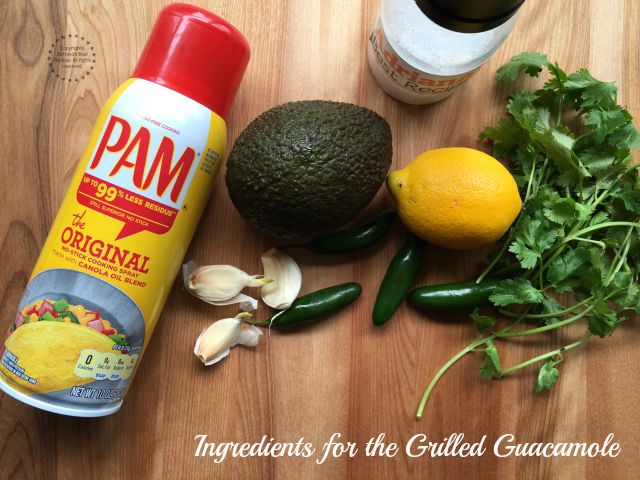 Avocados are in season and I like to grill them because they develop an extra smoky flavor that is pleasant to the taste buds and makes this guacamole a bit different from the rest. This grilled guacamole goes great as a garnish for tacos or meats and also served as an appetizer with chips.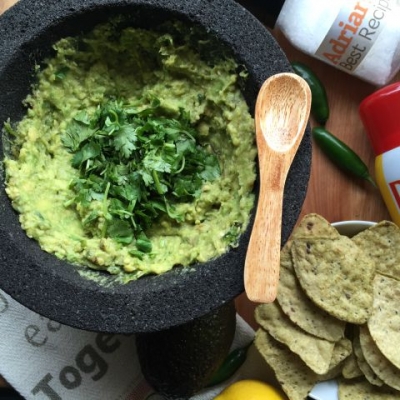 Grilled Guacamole for Easy Entertaining
Flavorful grilled guacamole made with fresh avocados, serrano chiles from my garden, garlic, lemon juice and fresh cilantro. Perfect for easy entertaining. We are grilling the avocado using PAM Cooking Spray which also helps us making cleaning a breeze.
Ingredients
1

in

large avocados cuthalves

2

cloves

garlicroasted

or 3

4

serrano chilies roasted

1/2

lemon

1/3

cup

of chopped cilantro

Salt to taste

1

grilling skillet

1

molcajete or stone mortar

PAM Original Cooking Spray

Corn chips to serve
Instructions
Place grilling skillet in the stove and spray some PAM Cooking Spray.

Grill the avocados on one side, along with the serrano peppers and the garlic.

Place the molcajete on a flat surface and spray with some PAM Cooking Spray.

Mash in the molcajete the roasted garlic, the serranos and finally the avocados. Make sure to incorporate with all of the ingredients.

Season the guacamole with lemon juice and salt to taste. Finish with chopped cilantro and serve with tortilla chips.
I have prepared this grilled guacamole for my guests during tailgate parties and for the holidays such as las posadas and día de muertos festivities and it has been a complete success.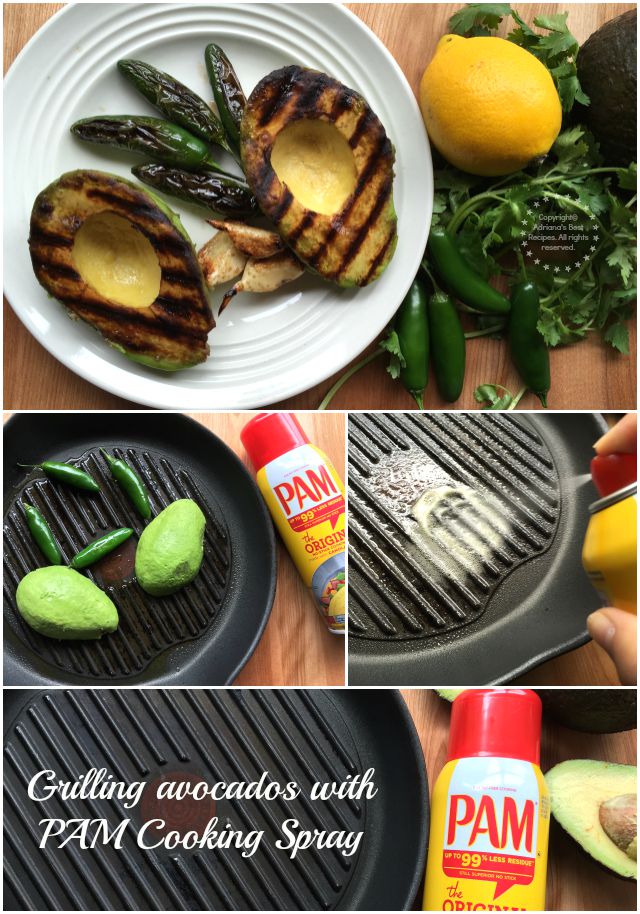 This appetizer is a must have in my table since almost everyone expects to have a bite of this chunky and flavorful grilled guacamole made with fresh hass avocados, serrano chiles from my garden, lemon juice and fresh cilantro.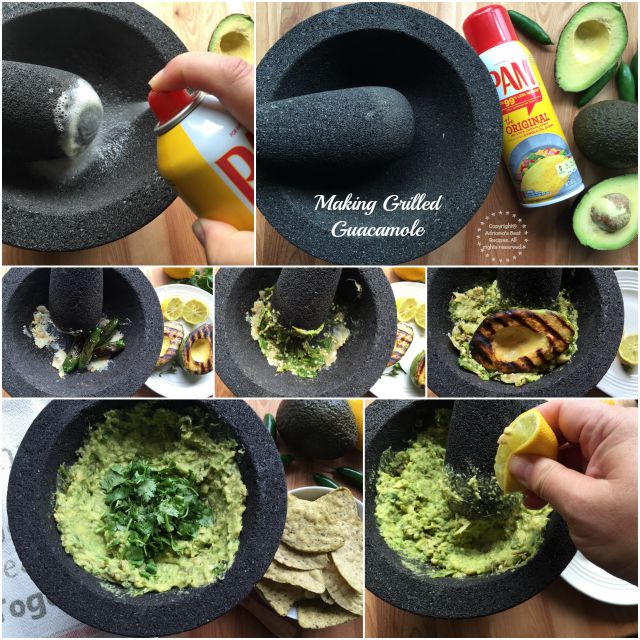 When making this grilled guacamole I used PAM Cooking Spray in two ways, one to spray the grilling skillet to get the perfect grilling marks on my avocados and also on my molcajete or mortar for easy cleaning. The stone mortars or molcajetes are porous so when you spray some PAM Cooking Spray the cleaning is super easy and helps remove the residue with simple water and soap.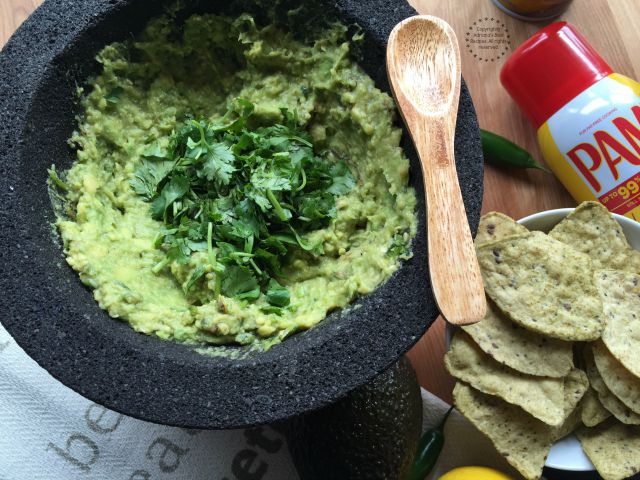 I have been fan of PAM Cooking Spray for many years now and I like using it because eases my time in the kitchen when putting together the perfect meal, allowing me more time to be spent with my family and friends since I want to enjoy the party too.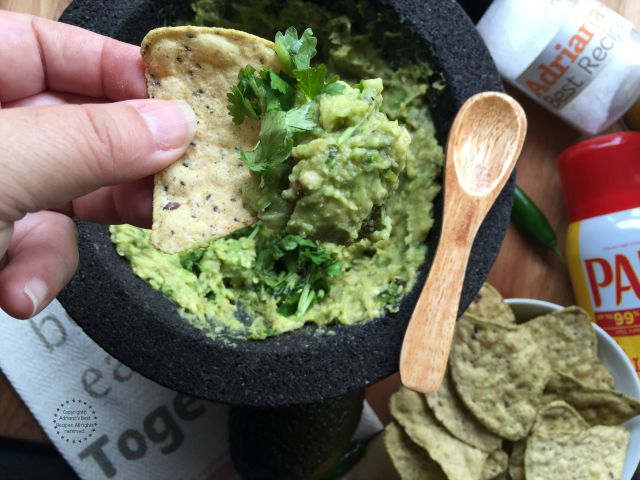 Did you know that PAM Cooking Spray leaves *99% less residue than margarine or bargain-brand cooking sprays too. (* vs. leading cooking sprays (except olive oil), after spraying on glass bakeware, baking at 400°F for 30 min, cooling, and then washing in standard home dishwasher with detergent and repeating 4 times).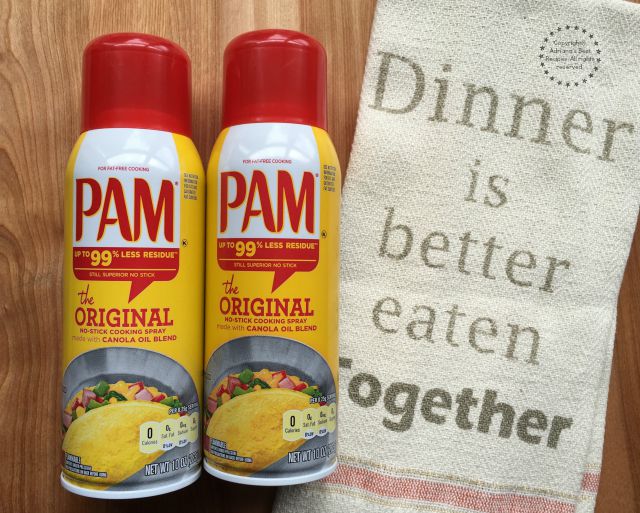 I you want to learn more I invite you to visit www.PAMCookingSpray.com. As well as to follow PAM on Facebook and Pinterest where you will find delicious recipes and helpful cooking tips.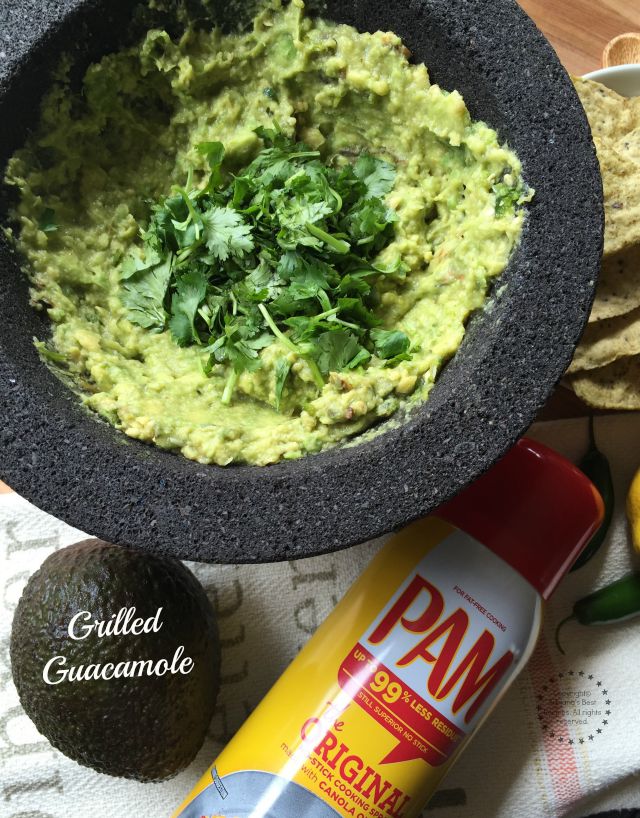 Wishing you a wonderful season with many flavorful dishes like this tantalizing grilled guacamole.
Cheers!
For recipes and cooking tips, follow PAM Cooking Spray on Facebook and Pinterest, or visit pamcookingspray.com.
PAM Cooking Spray sponsored this blog post. The opinions and text are all mine.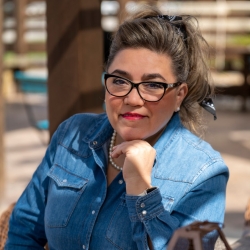 Latest posts by Chef Adriana Martin
(see all)