This post is also available in: Español
Grilled Pork Loin with Grapes Seasoned with a Coffee Rub is our suggestion for a celebratory meal.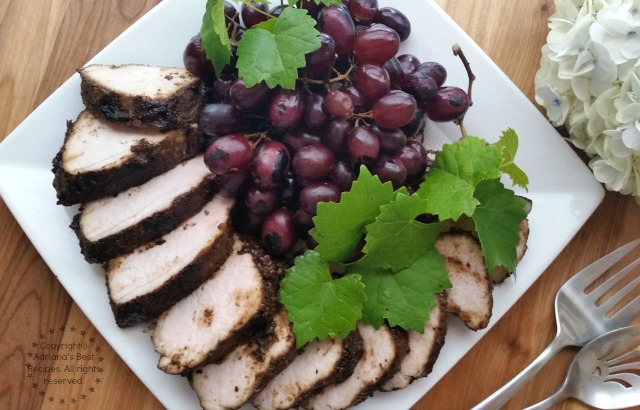 Grilled Pork with Grapes is what is it for dinner today. This is a really nice combination since I am using for the seasoning a coffee-based rub that contrasts really well with the sweetness of the red grapes.
Grapes are a versatile ingredient, yes you can grill them and they taste fabulous since the grilling technique brings out, even more, the sweetness of the grapes, and the dish will also look astonishing.
A full vine of grapes adds a lot of character to the presentation of a dish. And of course, a good glass of Shiraz wine to pair with this Grilled Pork with Grapes is the perfect combination for a superb dinner.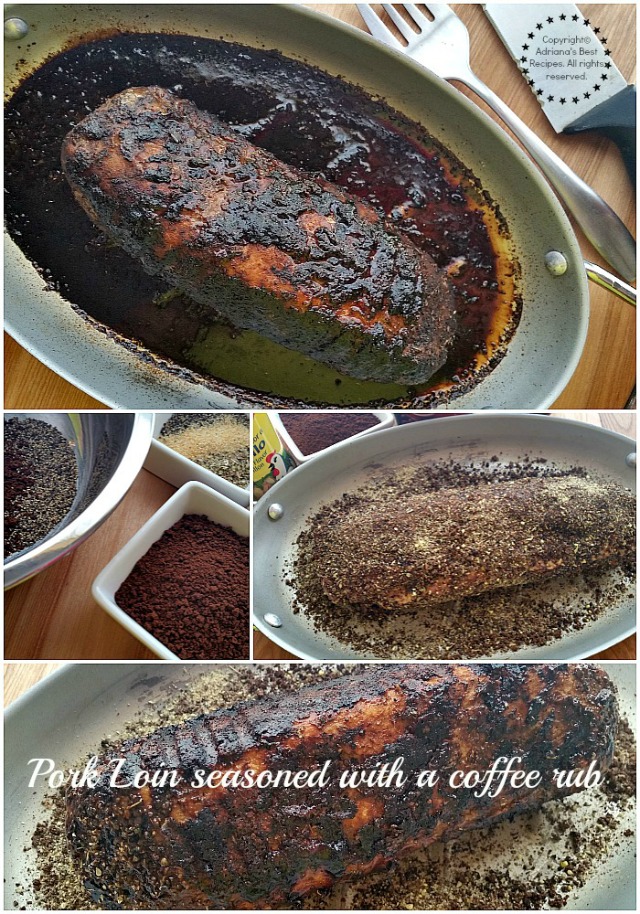 Pork is a very common protein in my Latino cuisine, We use pork in many of our traditional dishes that can go from spicy to sweet.
In southern cuisine, a traditional combination is apples and pork, and in my Mexican cuisine we even do prunes and chipotle combined to dress a delightful pork loin in smoky and spicy flavor profiles.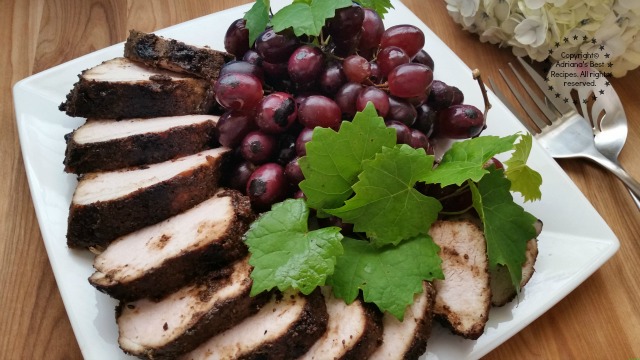 That is why I thought why not pairing coffee, pork, and grapes and that combination resulted in this flavorful grilled pork loin with grapes served with rice n Roni Mediterranean style and a fresh salad.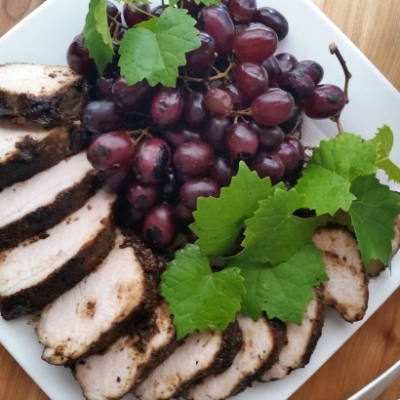 Grilled Pork Loin with Grapes
This recipe for grilled pork loin with grapes is a flavorful alternative for the holidays. It is easy to make and you can grill inside the oven. Grapes are also a good addition since add sweetness and are a good paring with the bitterness of the coffee.
Ingredients
1

pork loin

2 pounds

2

tablespoons

of olive oil

2

tablespoons

of instant coffee

1

tablespoon

of chicken bouillon

1

teaspoon

of ground black pepper

1

teaspoon

of garlic powder

1

teaspoon

of Mexican oregano

1

full vine of red grapes
Instructions
Place the pork loin on a pan and cover well with the olive oil. This will allow the rub to stick to the meat.

For the rub combine all the ingredients of the list on a bowl t and mix well using a whisk.

Season the pork loin on both sides with this rub and sear on the grill until getting the grilling marks on both sides.

Finish cooking the pork loin inside the oven for 20 minutes at 400 degrees Fahrenheit until getting an internal temperature of 150 degrees Fahrenheit. Let the cooked pork loin rest before cutting.

Place the grapes on a roasting pan and drizzle with olive oil, turn on the broiler and grill for 2 minutes until blistering.
This recipe for grilled pork loin with grapes is also a great alternative for the holidays. It is easy to prepare and you can grill in your own oven without the need of using the grill outside.
Every year, aside from serving the traditional dishes for Thanksgiving and Christmas I add one dish that is a new surprise for my guests to introduce them to new flavors. In that manner, no holiday is always the same.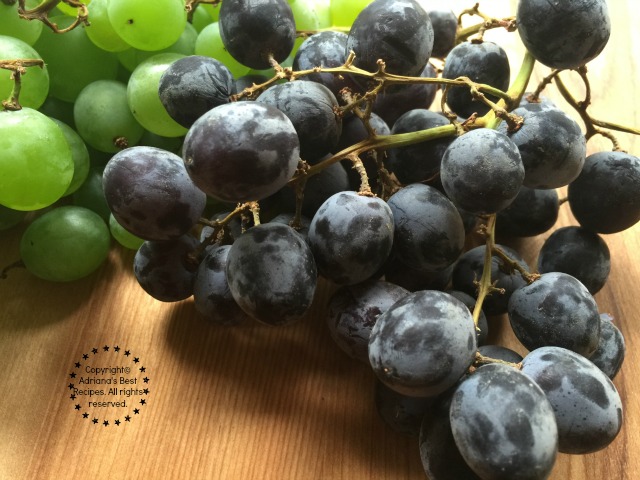 Adding grapes to your menu is also a very nice change. Sharing a pairing guide on how you can use grapes in your holiday menu:
Succulent grapes help cool the heat of spicy foods, including curry. Both Thai and Indian style burning hot Southeast Asian sambal and North African harissa.
Salty ingredients such as bacon, soy sauce, and cheese (think feta) are balanced and enhanced with the sweet-tart juice from grapes.
A vinaigrette seems less vinegary when paired with grapes. They go great with all citrus flavors, too.
You've seen grapes on cheese plates nestled near the nuts. Now try them in a wild-rice walnut stuffing or a salad with honeyed pecans.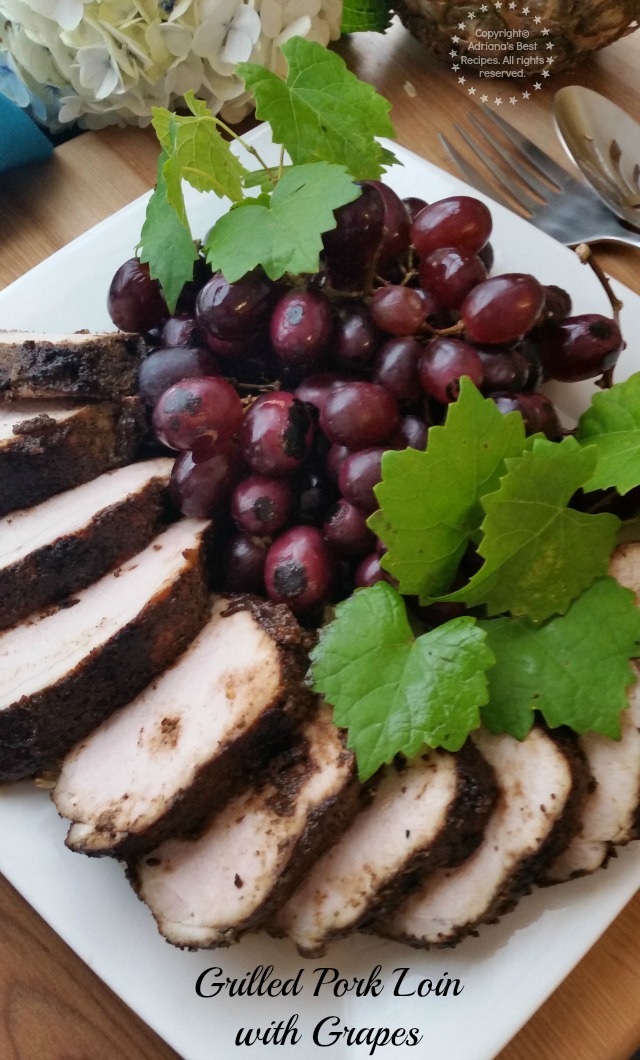 Learn more about grapes and their benefits at Grapes from California and try this recipe for grilled pork loin with grapes at your next gathering.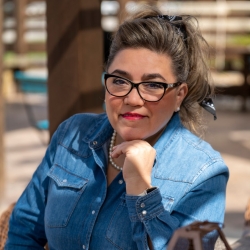 Latest posts by Chef Adriana Martin
(see all)