This is a sponsored collaboration between KitchenPLAY and Grapes from California, however all opinions are mine.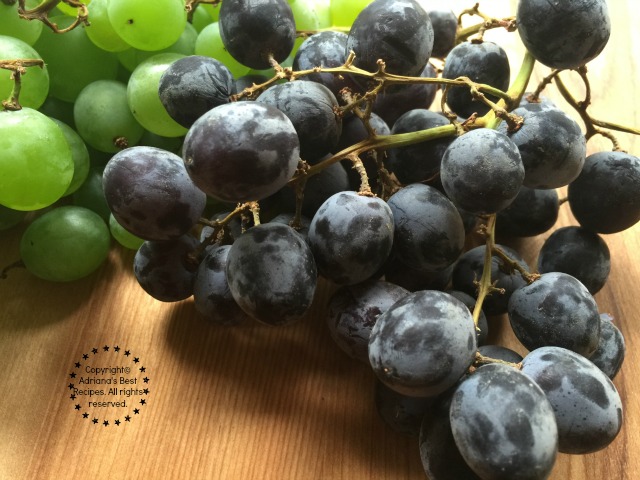 I am thrilled and so excited to be hosting the Grapes from California "Endless Possibilities" Twitter Party alongside KitchenPLAY and my favorite foodies and recipe developers.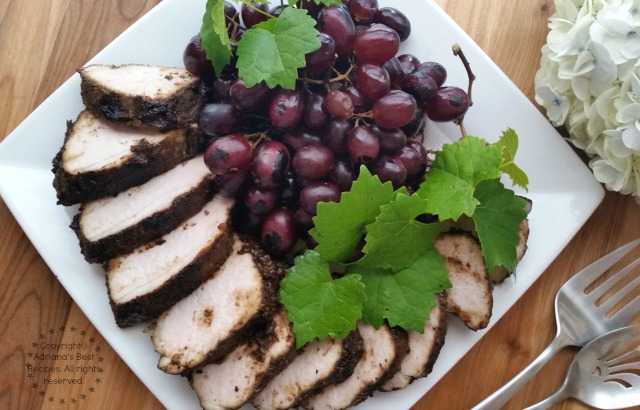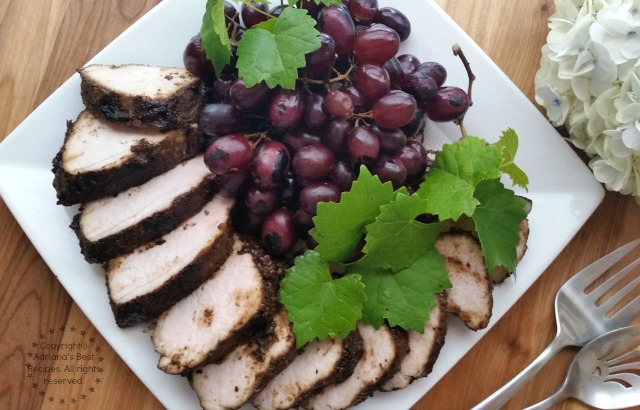 I personally love grapes. They do offer endless possibilities when cooking. You can eat them raw, incorporate them into salads and even grilling them. They go really well with sweet and savory applications and of course make a great pair with cheese and honey. Grapes from California are an easy, tasty add-in ingredient to rejuvenate tried-and-true recipes, snacks and meals.

During the twitter chat we will have the experts from Grapes from California sharing tips and recipes. We will be having many cool prizes including a $200 Grand Prize!
Join us on Tuesday, October 13, 2015 at 9:00 PM EST / 6:00 PST

Follow the hashtag #GrapesfromCA and @GrapesfromCA

Register HERE to be eligible to win prizes during our #GrapesfromCA Twitter party!
Did you know there are nearly 200 recipes on the Grapes from California website where we all can find inspiration to prepare our next meal, snacks or desserts. Before the party starts I recommend you visit their site and get the scoop so if you have any questions about grapes October 13 at 9 PM is the time to come on over and learn all the facts about California grapes.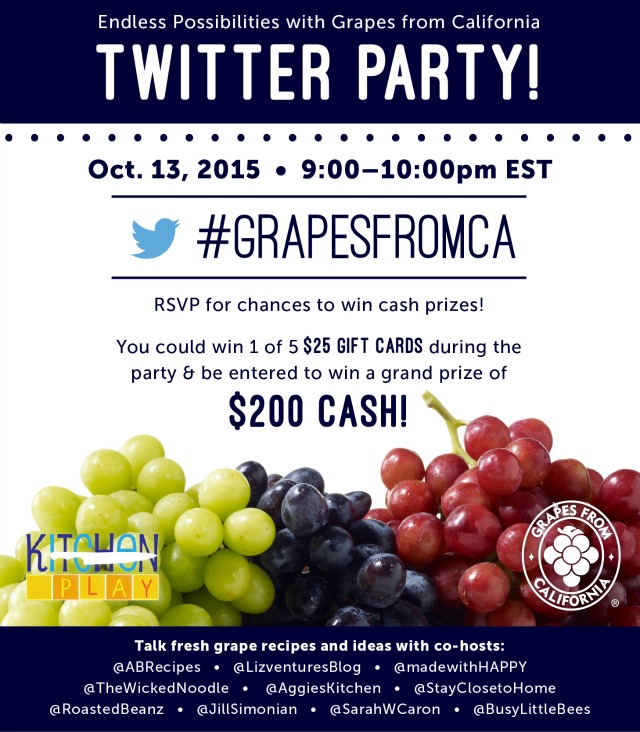 Don't miss the chance to be part of the fun RSVP today!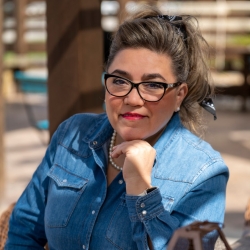 Latest posts by Chef Adriana Martin
(see all)