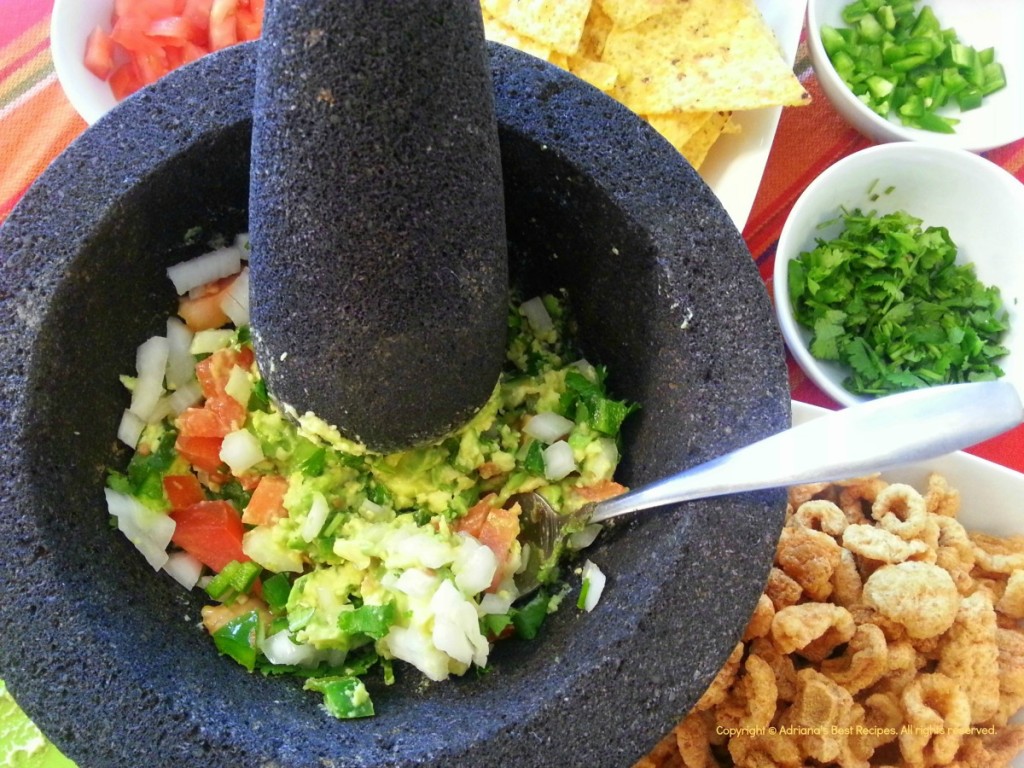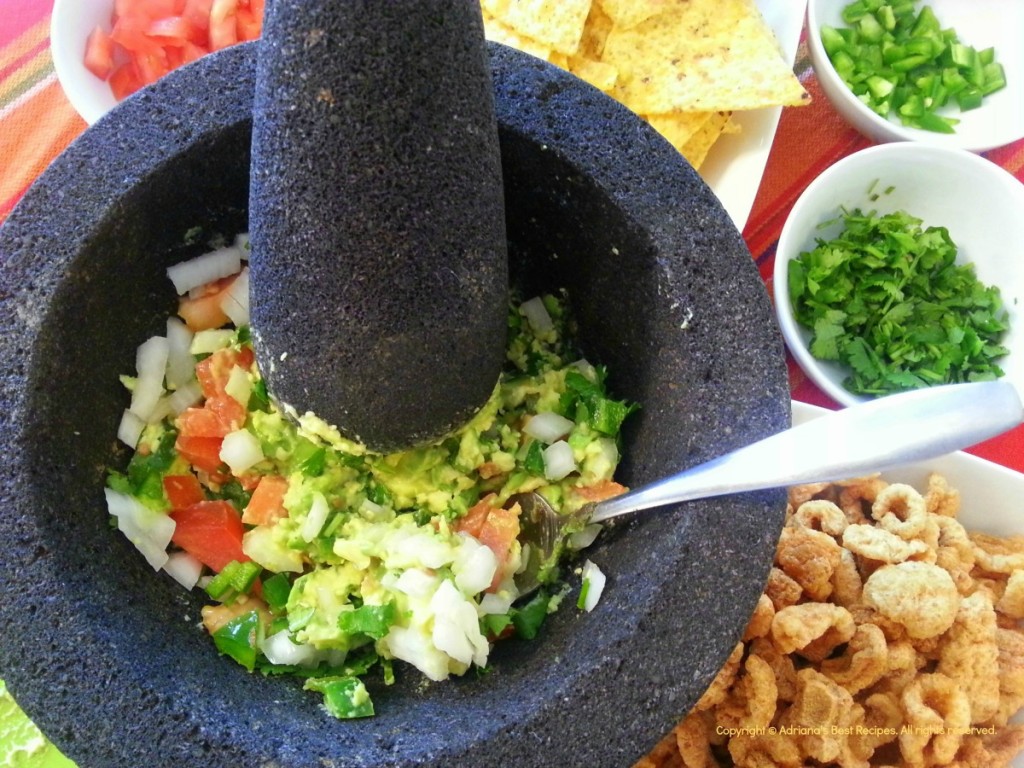 Guacamole is one of my favorite appetizers that I enjoy to prepare for my family and when I entertain at home. Fresh guacamole is a welcome treat for all and also a great way to introduce guests to my Mexican culture and my cuisine favorites. That is why today I want to share with you my family's original recipe for preparing guacamole tableside. Let's cook!
INGREDIENTS
2 hass avocados
1 cup of white onion finely chopped
2 jalapeños finely chopped
1 cup of fresh tomato chopped
1 cup of finely chopped cilantro
1 lime juiced
Salt
Corn chips and pork rinds to serve
Preparation time: 15 minutes. Serves 2 cups of fresh guacamole. Cost per serving is less than $3.00. You will need a "molcajete", a spoon, chef's knife and a cutting board.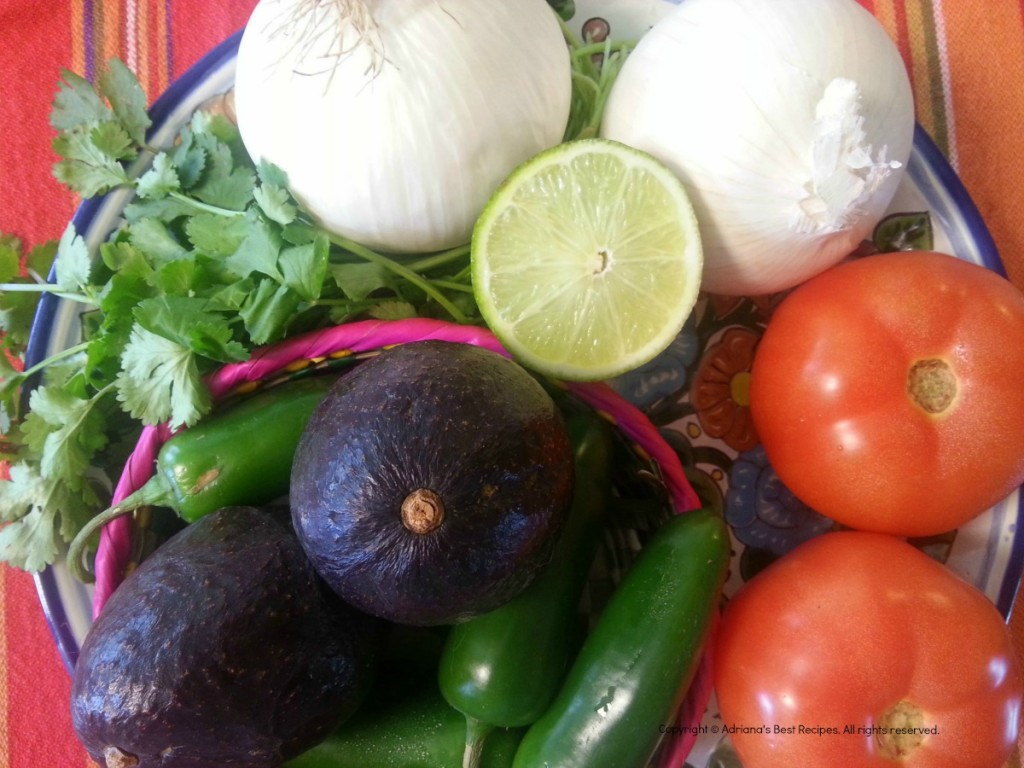 Start by cleaning the ingredients with running water and peeling the onion. Then chop the onion, the tomato and the cilantro. If you prefer a less spicy guacamole then remove the vain and the seeds from the jalapeños, in that manner you with get the earthy taste of the jalapeño pepper but the spice will be tamed and then proceed to chop. The trick to know if an avocado is ripe is taking off the little stem, if the inside looks green then you have an avocado that is good to enjoy.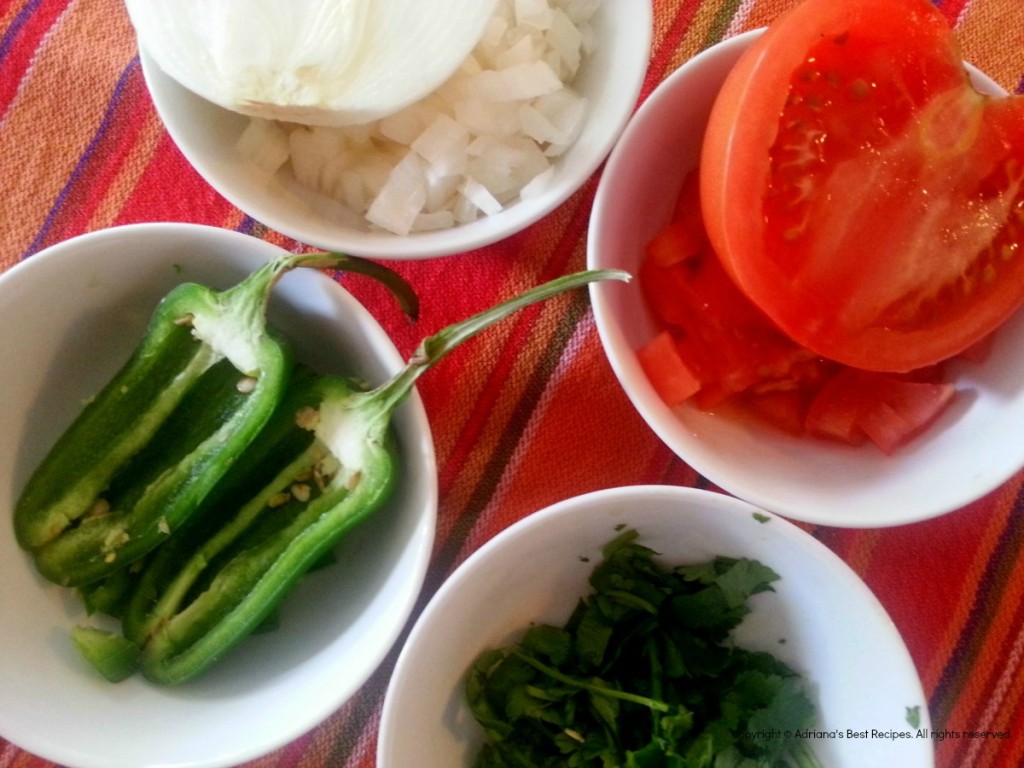 Then in a molcajete or mortar and pestle to mash the hass avocados, add the chopped ingredients and combine. Season with salt and add the juice of a lime to prevent the avocado to turn brown and enjoy with corn chips or pork rinds. In Mexico we are also used to eat the guacamole on a warm corn tortilla and adding the pork rinds for crunch, it is a delicious treat.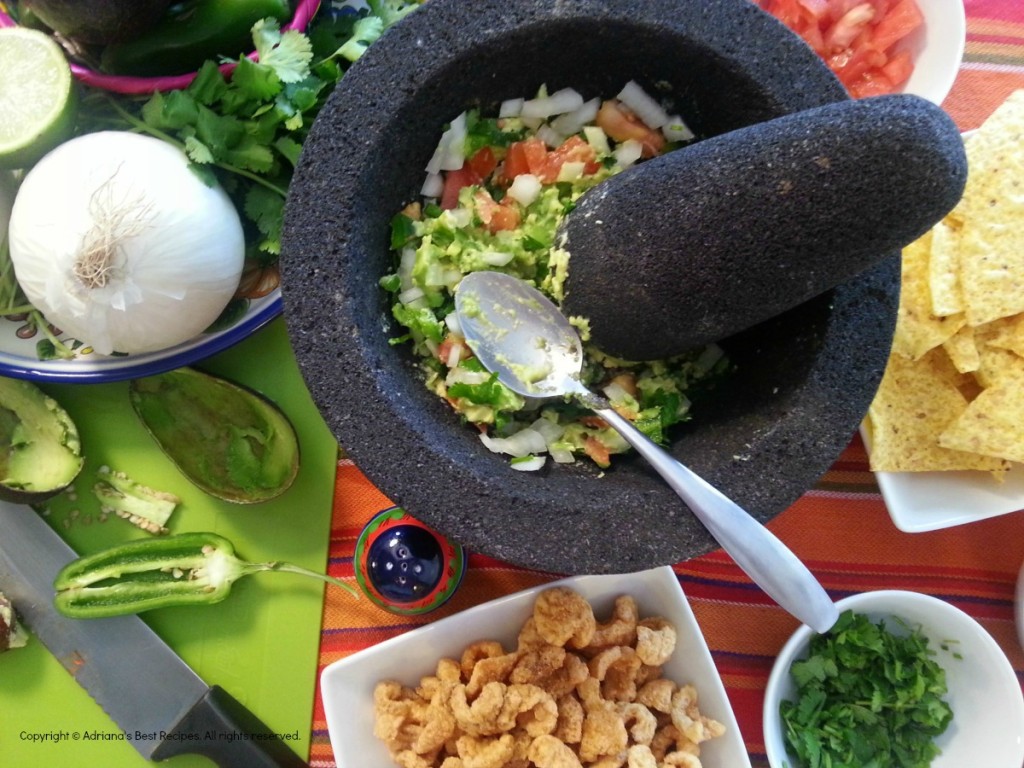 The molcajete serves also as a fun way to serve the guacamole, I am sure it will be a conversation piece, since all molcajetes have a story. For preparing fresh guacamole be sure to use hass avocados that come from Michoacán, Mexico. This Mexican state is the largest exporter in the world of hass avocados that are velvety and delicious, truly bringing the flavors of Mexico to your table. The avocado hass is creamy and cholesterol free great substitute for saturated fats found in butter and mayonnaise.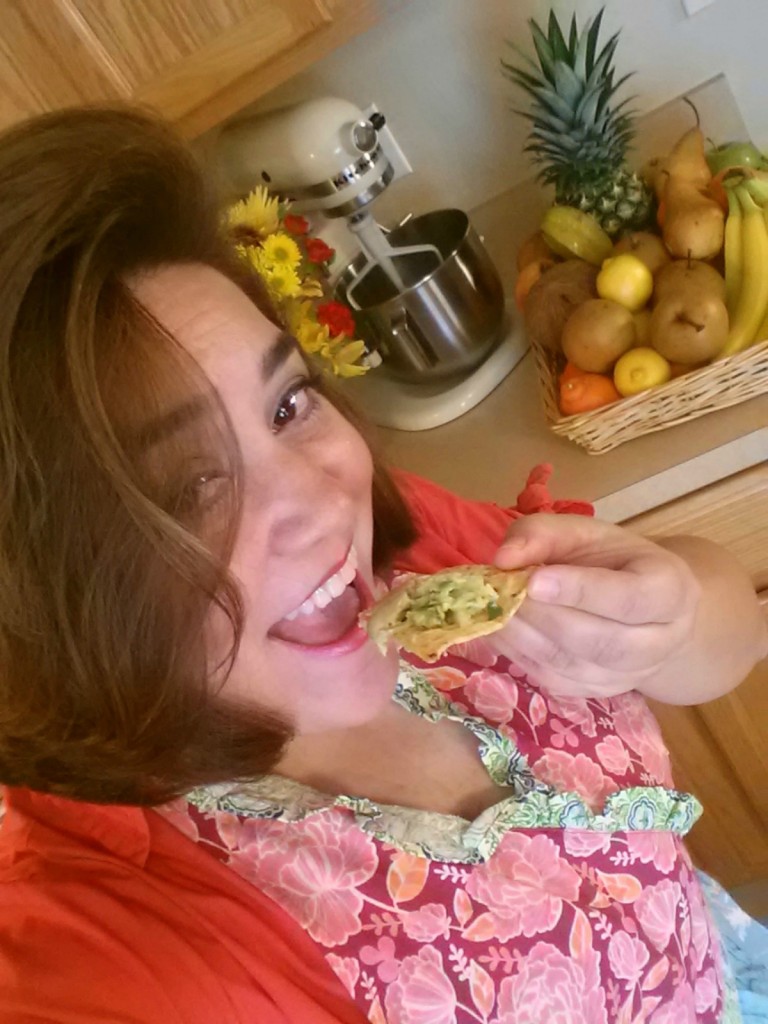 So let's eat some guacamole!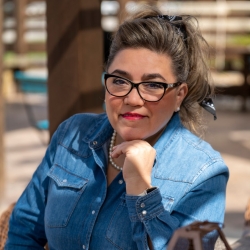 Latest posts by Chef Adriana Martin
(see all)